As soon as Center medical staff opened Curtis's travel carrier, he leapt into their arms. This exuberant 4-year-old husky blend badly wanted attention, belly rubs and simply to feel loved.
Given Curtis's joyful personality, you would never know of his horrific past.
In late summer, Helen Woodward Animal Center's adoptions director, Hella Tyler received an email from the San Diego County Department of Animal Services asking if the Center could take in a dog named Curtis. Tyler said the email contained one of the saddest animal cases she had ever seen.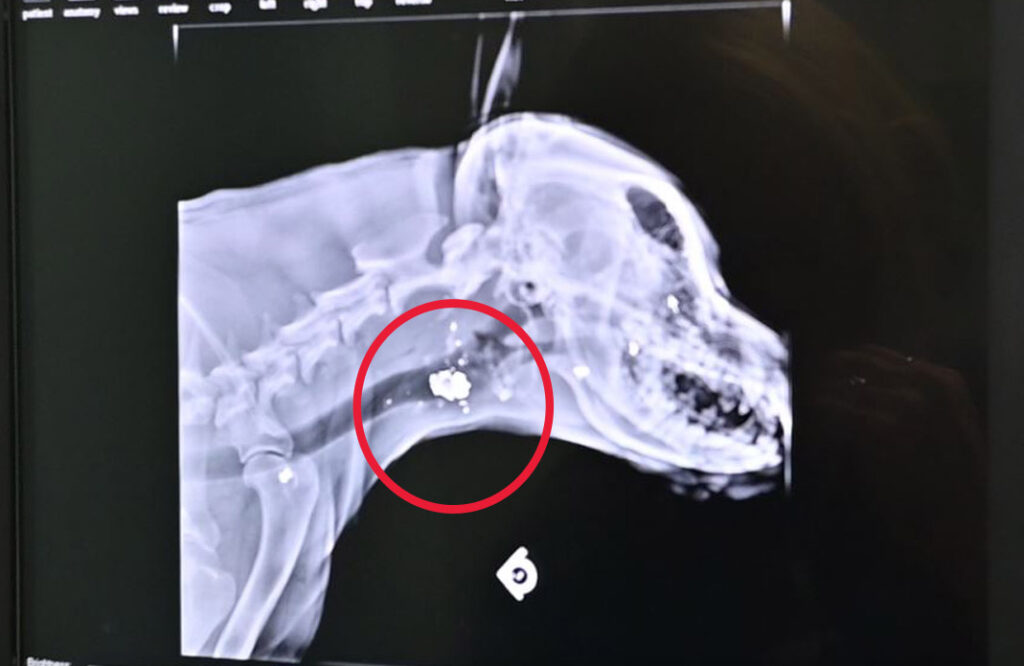 Curtis had been shot twice at close range with a high caliber bullet. X-rays showed shrapnel in his mouth and neck. He had open wounds, an injury to his front leg and shoulder and he had lingering injuries from being hit by a car. He also walked with a limp.
Overwhelmingly, Tyler's response to welcoming Curtis was 'yes!'
Curtis arrived at the Center full of energy.
"It's unbelievable to see an animal that went through such horrific trauma and to see how happy he was and how full of love he was. He wanted to give everybody kisses and hugs. It was amazing," Tyler explained.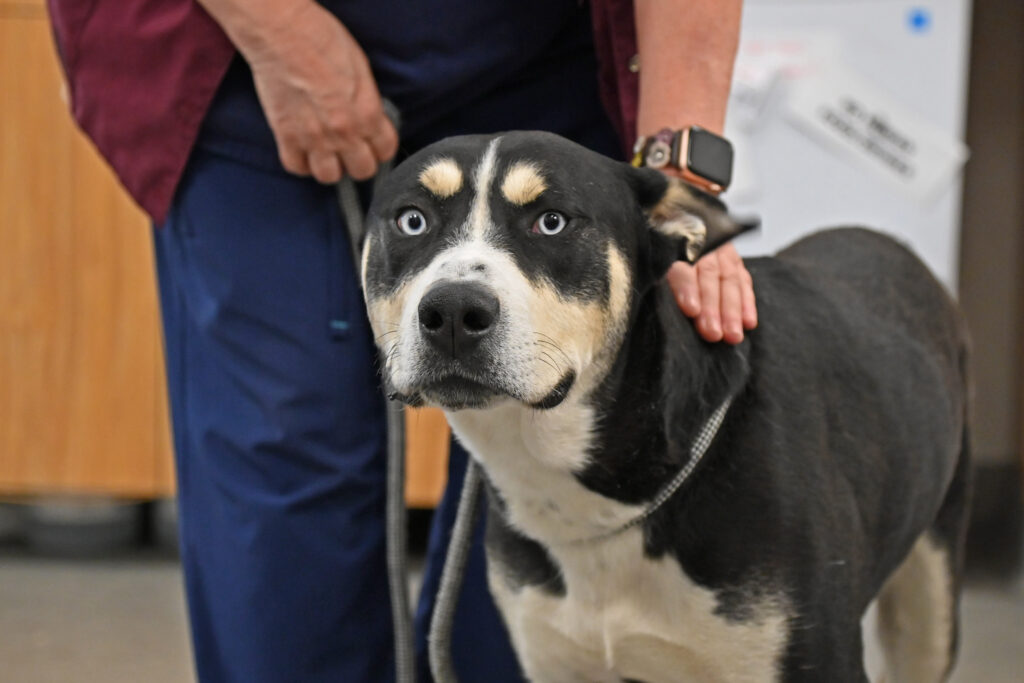 While Curtis had already received care at the county shelter, he received a full medical checkup from Chief Veterinarian, Dr. Patricia Carter. She determined that while Curtis was continuing to heal from his wounds, he was still severely underweight and needed surgery in his hip to give him the best possible life.
At Helen Woodward Animal Center, Curtis could get his new beginning. Not only the specialized medical care and therapeutic recover he deserved, but the love and attention he craved.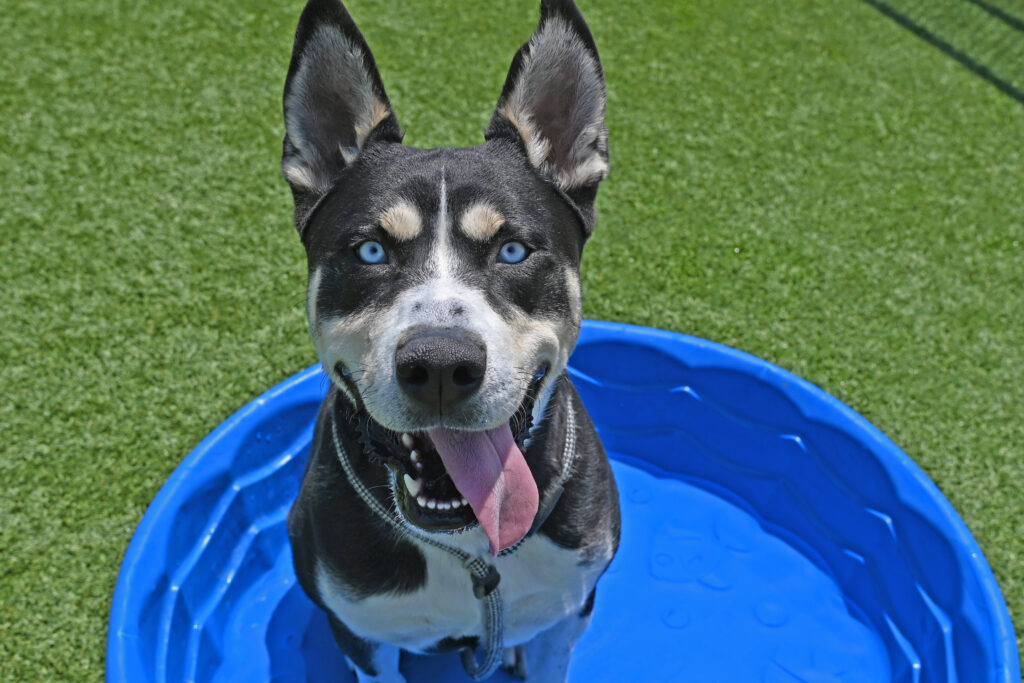 Shortly after arriving, Curtis underwent a successful surgery to repair his hip and regain comfort and mobility in his leg. While recovering, he continued to be his goofy self and deeply won the affection of Center staff and volunteers, particularly that of Dr. Carter's.
"There are animals that touch you more than others and he touched my heart," Dr. Carter said.
In early November, Curtis began his latest chapter when he was officially adopted into Dr. Carter's family.
Curtis's second chance is only possible thanks to incredible donors who support the specialized medical care of orphan pets arriving at the Center. Often, pets like Curtis are not afforded this opportunity at shelters due to limited resources. Arriving at the Center allowed Curtis the gift of a new beginning.