You Can Make a Difference...Volunteer!
At Helen Woodward Animal Center, people help animals and animals help people. Our lives are more precious when trust, unconditional love, respect and care exist as the primary bond between animals and one another. Most of the work that is done here would not be possible without our team of dedicated volunteers, who donate their time to help us continue our mission.
There is a wide variety of volunteer opportunities available for anyone looking to join our family. Whether it's walking dogs in Adoptions, lending a hand at one of our local events or helping in our Administrative office, there is something for everyone!  Read and learn about the different opportunities available (listed below).

Interested in a paid position? We are hiring!

Junior Volunteer Opportunities

Event Volunteer Opportunites

Become a Dedicated Volunteer
All volunteers are required to attend a volunteer orientation before receiving an assignment. Please complete the volunteer application below and plan to attend an upcoming orientation.
UPCOMING VOLUNTEER ORIENTATIONS:
Saturday, April 29th
Saturday, May 27th
Saturday, July 15th

Please e-mail the volunteer department to inquire about upcoming orientation dates.
All orientations begin at 9:00am and will last approximately 2 hours. Orientations will be held in Morse Hall.
Please note that Foster Volunteers are not required to attend this Volunteer Orientation. If you're interested in learning more about becoming a Foster Family, please visit the Foster page.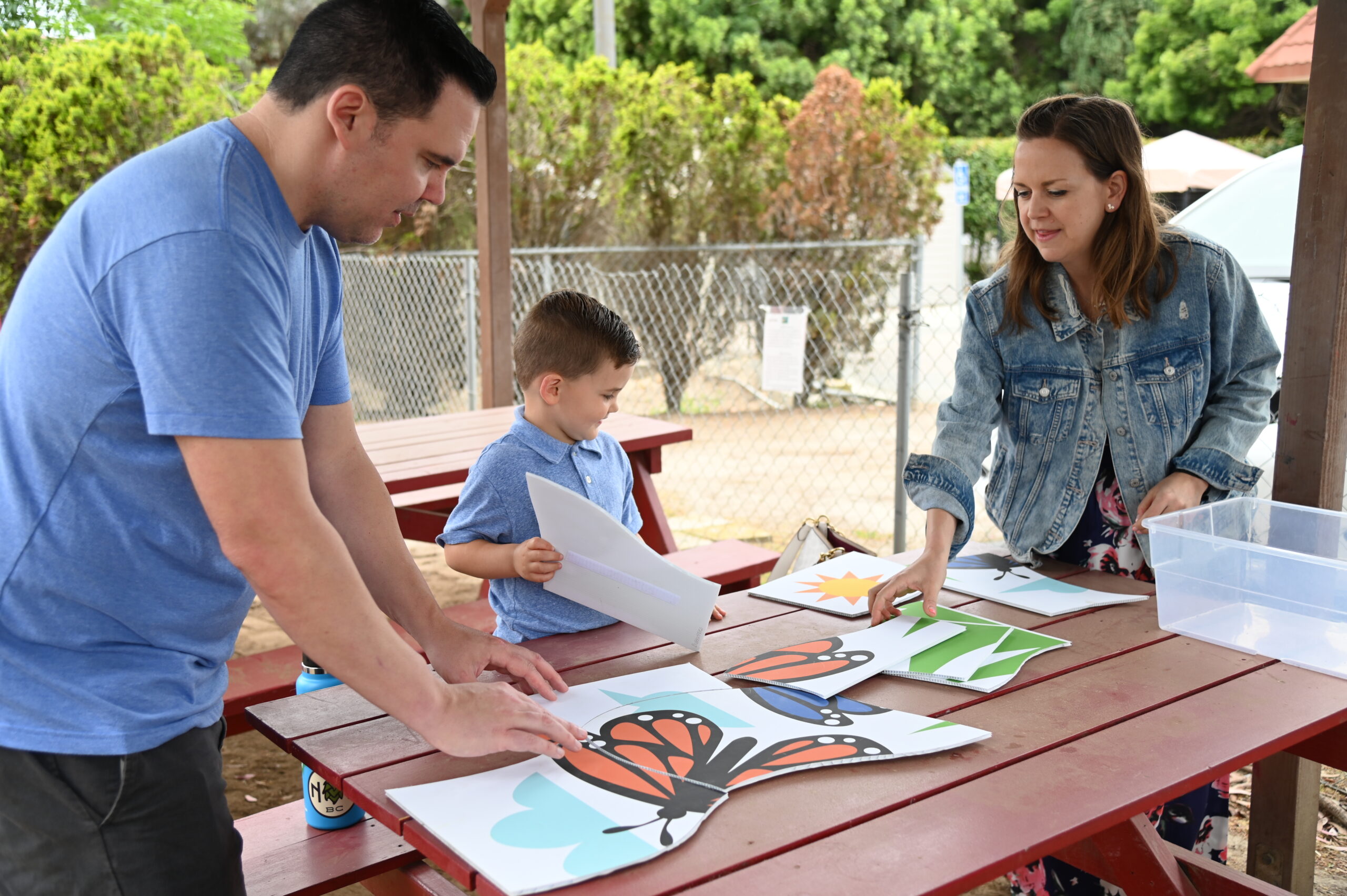 Dedicated Volunteer Opportunities
AniMeals

This program provides free food to the pets of homebound seniors, disabled citizens, low income families, wounded warriors, and homeless individuals. Food Packagers customize each client's food for delivery. Some routes pack weekly while others pack bi-weekly or monthly.  Organizational skills and the ability to lift are necessary. Meals Delivery Volunteers pick up the packaged meals from Helen Woodward Animal Center and deliver them to the appropriate locations around the county. Frequency of meal delivery depends on the route. The size of the route depends on the size of car needed. Bin/Barrel Monitors pick up food from donation bins in pet supply stores on a regular basis.  You build rapport with store employees, helping them understand how beneficial AniMeals is to their stores and to the pets who receive the food.  (Once per week or twice per month. A car is necessary.) Volunteers must be at least 18 years old to make deliveries.
AniMeals Pet Food Drive

AniMeals is a pet–food-on-wheels program that provides free food to the pets of homebound seniors, disabled citizens, low income families, wounded warriors, and the homeless. Junior volunteers 10 years old and up may hold a pet food drive at a local supermarket or other location to collect food for the program. Parental supervision is required. Please request specific guideline information. (The general volunteer orientation is not required.)
Adoptions

Pets awaiting new homes need extra TLC! Working in the Adoption department includes exercising and socializing dogs or cats, restocking kennel supplies, kennel cleaning, laundry, and dishes. Additionally, the front desk needs assistance with customer service such as, answering phones, greeting clients, and clerical duties. Volunteers must be at least 16 years old to apply. Openings are very limited. Once trained, volunteers are scheduled to come in once a week for a 3-hour shift. Shift times are 7:30 a.m.–10:30 a.m., 10 a.m.–1 p.m., 12:30 p.m.–3:30 p.m., and 3 p.m.–6 p.m. Shifts are available Sundays through Saturdays. Volunteers work with minimum supervision. Volunteers working with dogs need to be physically able to handle very large, enthusiastic dogs. Commitment required is 6 months or 70 hours with a regular weekly schedule.
Foster Department

The Foster department works to make sure that animals coming in to our care have temporary homes until they are ready for adoption. On-Site Foster Volunteers help set up fosters with their animals and ensure they have everything they need to care for them. Duties involve organizing files, stocking supplies, packing supplies, assisting during intake, and helping send animals home. These individuals must be at least 14 years of age to apply. Once trained, volunteers are scheduled to come in once a week for a 3-hour shift and must commit to volunteering for at least 6 months.

In-Home Training Volunteers assist with the foster onboarding process by going to potential foster's homes and doing one-on-one trainings or home checks, and then sending a report to foster staff. These individuals must be at least 21 years of age to apply. Once trained, volunteers are scheduled as needed (typically 3 hours per week) and must commit to volunteering for at least 1 year.

Foster Families care for orphan pets in their home. Volunteers provide varying levels of care for canines and/or felines, including but not limited to bottle feeding, medical assistance, socialization, or simply cuddling and feeding. This is a separate application process. (The general volunteer orientation is not required.) Volunteers participate in an interview and training process for certification. The foster application is available online or from the volunteer office. Volunteers must be at least 18 years of age. Once trained, a volunteer's name is put on a list to be called to care for animals 1 week to 6 years of age, as the need arises. (Volunteers are not 'on-call' indefinitely. They are called at the time of need to see if they are available for about 1–8 weeks.) The pets are brought back to the Center once they are ready for adoption.
Club Pet

Club Pet is looking for energetic volunteers to give our boarding dogs and cats lots of attention and TLC! Volunteers are needed 7 days a week. You must be able to commit to a 3-hour block of time, once per week, for at least 6 months. Our volunteer shifts are 9 a.m-12 p.m., 10 a.m.–1 p.m., 11 a.m.–2 p.m., or 12 p.m.–3 p.m. Our dogs and cats miss their families, so our volunteers step in to give them the love and attention they need while boarding. Volunteers exercise our dogs by taking them on walks and doing off-leash field play. For our older dogs, we offer TLC and cuddle times out in the sun on the lawn. Our cats look forward to their feather time sessions. Felines also enjoy bubble time, cuddle time and TLC sessions with our volunteers. Volunteers must be at least 16 years old to handle animals. Volunteers must also pass our dog handling class, which is given as part of the Club Pet Volunteer orientation and training program.
Administration Desk

Volunteers in this position will greet guests as they arrive to our Administration building which currently houses our HR department, Accounting, Development, Operations, etc. Volunteers also answer all incoming calls to the Center and transfer them to the appropriate department. Various tasks such as organizing packets, stuffing goodie bags, organizing paperwork, etc. may be given from departments based on need. Volunteer positions are usually a weekday shift for 3-5 hours. We need volunteers who have organizational and customer service skills as well as attention to detail. Volunteers must be 21 years of age or older.
Therapeutic Riding

Therapeutic Riding is dedicated to serving clients with special needs through equine-assisted activities. Equine-assisted activities have a substantial positive impact on a student's emotional, social, cognitive, and physical development. Volunteers help to provide the necessary environment of safety, support, and fun by assisting in several roles. In lessons, volunteers serve as either leaders of the horse or as side walkers, helping the rider with various tasks such as balance, motor skill planning, or focus. Volunteers also assist in barn chores, tack cleaning, grooming, and preparing horses for lessons. Volunteers are requested to come to the same 4-hour shift on a weekly basis. A 6-month overall commitment is required. Shift times range from 1 p.m.–5 p.m. Tuesday through Sunday, and 8:30 a.m.–12:30 p.m. Fridays, Saturdays, and Sundays. Volunteers must be able to help lift and support an adult rider. Junior volunteer openings (ages 16-17) are limited. For junior volunteers, an extensive background of lessons or comparable horse experience is required. We may have several camps in the summer where juniors are needed for 1-2 weeks. A background of lessons or comparable horse experience is highly recommended for all volunteers, but a limited number of positions may be available for volunteers 18 and older with limited or no horse experience. Please note, volunteers do not have the opportunity to ride our horses.
Equine Hospital Volunteers

Volunteers in the Equine Hospital assist the technicians with animal husbandry like grooming and walking. Occasionally volunteers may assist technicians in cleaning procedure rooms and the barn. This opportunity is generally for those with an interest in attending veterinary school for large animal medicine. Extensive experience with horses is required. A 6-month commitment is required; exceptions are made for summer help. Shifts are once a week for 5 hours and require the ability to be outside in a typical horse environment with ability to hand walk multiple horses. An interview with management is necessary. Volunteers must be at least 16 years old.
Pet Encounter Therapy

PET involves taking a variety of animals to visit special needs clients in a variety of health care settings: skilled nursing facilities, hospitals, children's shelters, mental health facilities to name just a few. The majority of PET volunteers use their own dogs that have been screened for both temperament and health by PET personnel and approved for the work (only privately owned dogs are used – not adoptables.) Volunteers may use Center-owned rabbits, guinea pigs, reptiles, and birds, but small animal shifts are very limited. Ask the Manager of Volunteer Services for screening forms to find out if your pet is suited for this type of volunteer work. All Volunteer-owned dogs are screened and introduced to the program after the volunteer is trained. This rewarding program requires patience and an outgoing personality. A commitment of four shifts (usually 3 hours each) per month, scheduled in advance is requested. Generally this program is on weekday mornings or early afternoons. Volunteers must be at least 18 years old.
Exotic Animal Care Assistants

Volunteers assist the Exotic Animal Caregivers with husbandry, cleaning, exercising, and socializing of the exotic pets used in our Education and Pet Encounter Therapy programs. The animals are divided into three different categories including: amphibians and reptiles, birds, and small mammals (chinchillas, guinea pigs, and rabbits.) Volunteers will typically start in just one category of animal that best suits their exotic pet experience, but there are opportunities for growth into the other animal categories with time and commitment. Volunteers must be at least 14 years old. A 6-month or 70-hour commitment is required. Shifts: 9 a.m.–12 p.m. or (rarely) 12 p.m.–4 p.m.
Education Barn Animal Care Assistants

Volunteers assist the Barn Animal Caregivers with husbandry, cleaning, exercising, and grooming of the hoof-stock and barnyard creatures used in our Education and Pet Encounter Therapy programs. The animals can include a variety such as: alpacas, chickens, goats, invertebrates, miniature horses, and sheep. Volunteers must have some prior animal experience and attention to safety in order to work with these larger animals. Volunteers must be at least 14 years old. A 6-month or 70-hour commitment is required. Shift: 9 a.m.–12 p.m.
Education Department Assistants

Our summer camp program has 12 week-long sessions. Junior volunteers ages 14-17 may apply to be teacher assistants for one week, Monday through Friday. (You may apply for more than one week, but it's not a guarantee that you'll be able to volunteer for all of the dates that you request.) Junior volunteer assistants help instructors with behavior management as well as setting up and cleaning up for the day.

*Important note to Juniors: This program has a separate application and training program to teach classroom leadership skills and determine junior volunteer readiness to be classroom assistants. The "Critter Camp" application is available in January or early February. (The general volunteer orientation is not required.) The application period is January through March, with summer assignments made in late April/early May.
Weekend Party Helpers

Our weekend programs consist of birthday parties, scout field trips and Individual Animal Encounters. Junior volunteers ages 14–17 may apply to assist instructors with these programs. Junior volunteers will help with program set-up/clean-up, face painting, providing hand sanitizer after clients pet animals, and other general helpful assistance as needed by instructors. Volunteers usually work 3-4 hour shifts on Saturday or Sunday from 10 a.m.–1 p.m. or 2 p.m.–5 p.m.
Special Events

We have five major events here at Helen Woodward where we need volunteers!  

Our Paws & Unwind Luncheon is held in March, our annual Spring Fling Gala is a black-tie event in June, PawMicon is held in July, the Surf Dog Surf-A-Thon is held at Del Mar Dog Beach each September, and our HOPE Telethon is in November. 

Volunteering only for events does not require the general orientation and tour. It does require an onsite training session and a 5-8 hour shift on the day of the event. Tasks include set-up, take-down, registration, auction sales, cashiering, vendor assistance, course control, etc. Limited positions are available for junior volunteers (14 and up.) Contact the Volunteer Department for more information.

In addition to onsite volunteer opportunities, you can also be a part of our Paw Partners Committee which is responsible for getting auction items and sponsorships for our Spring Fling Gala. 
Special Event Planning/Marketing and Fundraising

Be a part of planning fun and important events. Opportunities are available to take on leadership and support roles for fundraising events. Positions include marketing and fundraising, planning and completion of tasks within deadlines, clerical and phone assistance, preparation of mailings, set-up and take-down on the day of the event, etc. Opportunities to help with securing event underwriting, auction items, and sponsorships may also be available. Volunteers see projects through from beginning to end, including the many details of major events.
Coins for Critters

A fun and flexible way to help the Center's programs! Join a program where you monitor donation canisters in retail locations near your home. Volunteers exchange full canisters for empty ones on a weekly basis. We need volunteers who live in coastal North County. We also need volunteers to help recruit new businesses.
Outreach

Volunteering for our outreach program involves going with a member of our outreach team to offsite events such as our Business Buddies program, Pets Without Walls, and other locations around San Diego County. At most events, an adoptable dog is brought to increase traffic. NOTE: In order to transport/handle any adoption animals, you must complete the Animal Handling Training class. Classes are scheduled usually following a Volunteer Orientation. Volunteers must be at least 14 years of age or older to participate in this program.
Orphaned Objects Resale Shop

Orphaned Objects is a boutique-style shop offering some of the best deals in San Diego. We carry one-of-a-kind items, furniture, home décor, games and toys, books, jewelry, art, clothing, shoes, sports equipment, pet products, and more. All sales at Orphaned Objects Resale Shop benefit the programs and pets at Helen Woodward Animal Center. Volunteers help ring up sales, organize and sort through inventory, assist with projects as needed from the store manager and tag items for sale. Volunteers must be at least 16 years of age or older.
Animal Questionnaires
Opportunities for Students

Helen Woodward Animal Center Volunteering FAQ's
What is the first step in becoming a volunteer?


All prospective individuals must attend a Volunteer Orientation and tour. This will help you learn about our volunteer programs, the benefits to the animals and the community, and the commitment involved. Volunteer openings are limited and are posted at the orientation.
What is the minimum age to volunteer?


The minimum age to volunteer is 14 years old; however some departments require that volunteers must be either 16 or 18 years of age.
How do I get a volunteer application?
What is the time commitment needed to become a volunteer?


Volunteer positions require a weekly 3-6 hour commitment for 6 months or 70 hours. Each program will have different shift times and days where volunteers can assist. They will be highlighted at Orientation.
Is there a time to talk about my specific interests and schedule?


Yes. Within 2 weeks after Orientation, a one-on-one interview is required. Immediately following Orientation, we will forward your application to your top volunteer choices. The Department Manager will review your application and schedule and contact you if they would like to schedule an interview. Interviews are scheduled only if you have completed Orientation and are available for the specific training dates and shift openings.
After attending Orientation and an interview, am I guaranteed a volunteer position?


Not automatically. Generally, we accept most of the applicants who apply for the program. However, we cannot guarantee a spot for every individual. At different times throughout the year, we may have more applicants than positions available. Sometimes an applicant's availability may not meet the time frame of the program. Additionally, for some of our programs, applicants must have specific animal experience to be qualified for that opening.
Are there specific qualifications for the volunteer positions?


 Yes and No. We have a wide variety of volunteer positions and openings. Some require existing experience, and others have training provided at the Center. The qualifications and experience needed will be reviewed at Orientation.
When are the dates and times for the upcoming Volunteer Orientations?

Orientation sessions are held on select Saturdays mornings from 9 a.m. to 12 p.m. To sign up for Orientation or for more information, please email the Volunteer Coordinator or call 858-756-4117 extension 370. Be sure to include your name, email address and phone numbers. 
Can I volunteer at your special events? Do I have to attend a Volunteer Orientation to participate in these projects?


Yes, we always need help at our fundraisers. We conduct several fundraising events each year, such as The Spring Fling, Surf Dog Surf-A-Thon and HOPE Telethon. You do not need to attend an orientation for these projects; however the tasks do not include "hands-on" activity with the animals. Examples of tasks include: registration, cashiering, check-in, stuffing bags, flyer distribution, etc.
If accepted, when do I start and what is the training schedule?

If accepted, training dates and volunteer schedules are usually assigned within the same month. Each Department will have a specific training date and schedule. Some Departments have group trainings, and others conduct one-on-one training. Group training dates will be announced at Orientation.
Where are the orientations conducted?

During temporary construction of our Adoptions building, please park at Horizon church located next door to the Center at 6365 El Apajo Road.  You will then walk to our lecture hall 'Morse Hall.' (Click here to see map.) Doors open at 9 a.m. Important parking information: Please park in spaces nearest to the Center in the Horizon parking lot.  Wear comfortable shoes. Please do not bring pets or small children to Orientation.
Free Center Tours

Tours are conducted during Volunteer Orientation. If you would like to join us for the tour only, the time frame is from 9:30 a.m. to 11 a.m . Please do not bring pets or small children. To sign up, email marlenem@animalcenter.org or call 858-756-4117  ext. 370.
Does Helen Woodward Animal Center offer court-ordered community service?


Under no circumstances will Helen Woodward Animal Center be able to verify any hours for court-ordered community service. Please contact the court for a list of participating non-profit organizations to verify your hours.
Get in contact with us!
VOLUNTEER SERVICES MANAGER
Megan McCarty
858-756-4117 ext. 305
VOLUNTEER OFFICE HOURS
Monday–Friday: 8:30 a.m.–5 p.m.
Helen Woodward Animal Center
6461 El Apajo Rd.
PO Box 64
Rancho Santa Fe, CA 92067