Companion Animal Hospital
We are open for emergencies, sick animals and puppy/kitten vaccination series, but due to COVID-19, we have closed our lobby to the public. Upon arrival to the hospital, please call our front desk at 858-756-4469 and our staff will come out to assist you.
Helen Woodward Animal Center Companion Animal Hospital Puts the "Wow" in Bow-Wow
Helen Woodward Animal Center has always been committed to providing the community with the best care for their pets, and we are delighted to continue that tradition by offering veterinary services through the Companion Animal Hospital.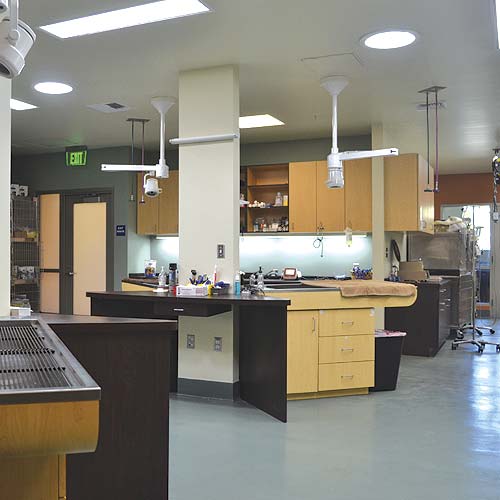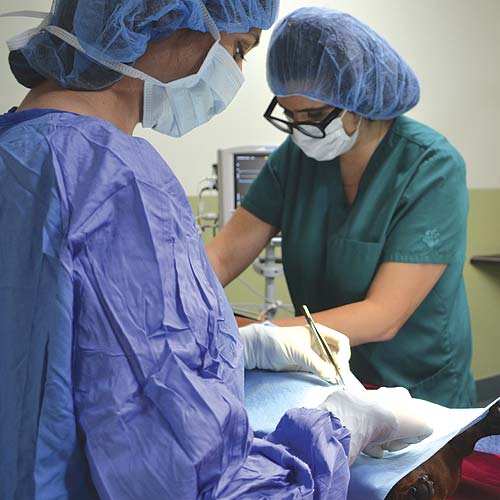 This high-tech, small animal hospital offers services to all dogs, cats, reptiles, birds, rabbits, rodents and other exotic pet species whose owners are seeking the most modern advances in veterinary science. Clients will be pleased to discover all this pet hospital has to offer, including: soft tissue and orthopedic surgery, dentistry, ultrasound, digital radiology, laser therapy, as well as preventative and diagnostic internal medicine.
Run by lead veterinarian, Dr. Patricia Carter, Companion Animal Hospital staff utilize the latest innovations in veterinary medicine to look at all aspects of your pet's health well-being and ensure that your best friend receives the best care possible; helping to add more years in your pet's life, as well as more life in their years.
Call us today to schedule your pet's next appointment!
858-756-4469

FIRST TIME VISITOR TO COMPANION ANIMAL HOSPITAL?
Save time at your first appointment by filling out paperwork online.

Meet the Staff
Chief of Staff
Patricia A. Carter, DVM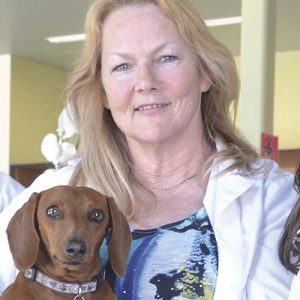 Dr. Carter graduated from the U.C. Davis School of Veterinary Medicine in 1990 and was inducted into the Phi Zeta Society, a distinction awarded to graduating veterinary students in the top 10 percent of their class. She has been a small animal and exotic animal veterinarian for more than 21 years. Dr. Carter currently leads the hospital's efforts to lease facility space to the finest private practitioners and specialists in the area, along with her continued duties of overseeing the care of the orphan animals in the Helen Woodward Animal Center Adoptions Department.
 Angela N. Gaeto, DVM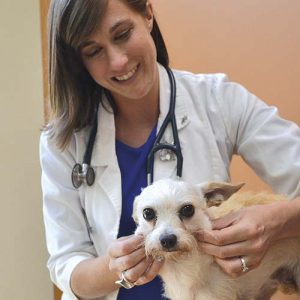 Dr. Gaeto entered the veterinary world to combine her two passions, medicine and animals. She graduated Magna Cum Laude from Cal Poly San Luis Obispo's Animal Science program in 2010, and in the fall began at Washington State University's College of Veterinary Medicine where she was involved in a number of activities related to veterinary science. In 2014, she graduated with her DVM and was pleased to return to her hometown of San Diego. Her areas of interest include surgery, oncology and dentistry.
Abigail Zern, DVM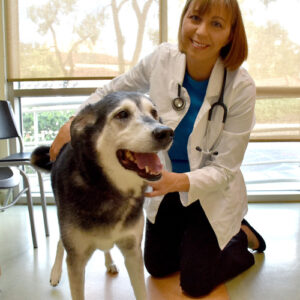 Dr. Zern graduated from Murdoch University in Perth, Australia in 2018 with a Bachelor of Veterinary Medicine and Surgery, and Bachelor of Science in Veterinary Biology. After graduation, she practiced small and large animal medicine in Ireland prior to joining our team in 2017. Her interests include neurology, radiology and nutrition.
GET IN CONTACT WITH US
Hours:
Monday–Friday
8 a.m.–6 p.m.

Saturday and Sunday

8 a.m.–4 p.m.
PO Box 64
6523 Helen Woodward Way, Ste 200

Rancho Santa Fe, CA 92067
Phone: 858-756-4469
Fax: 858-756-4159