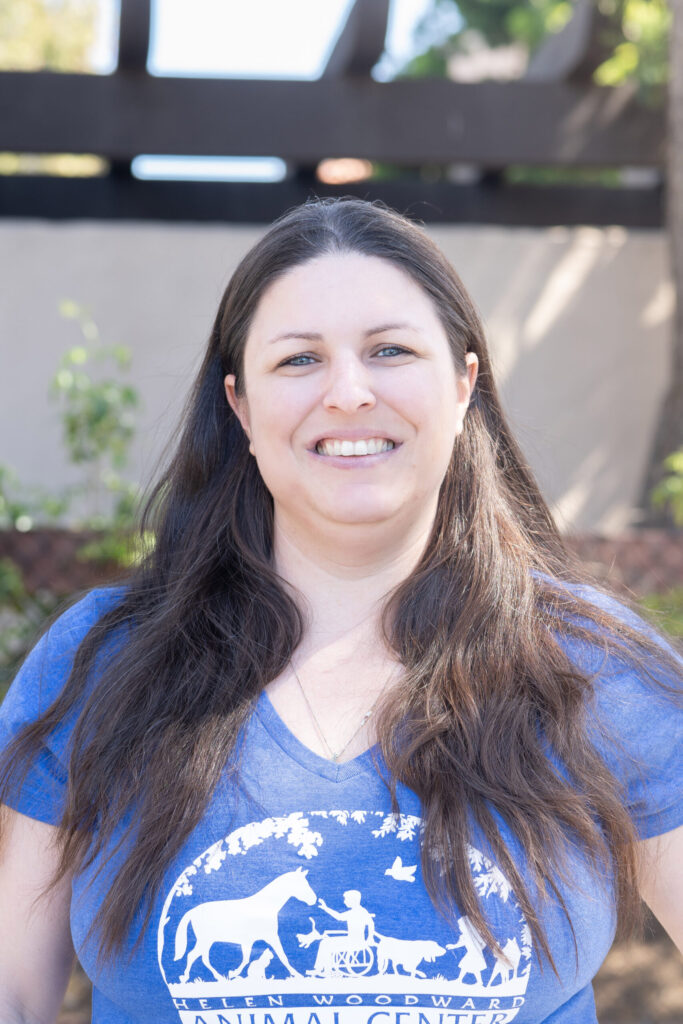 Haylee B – Associate Director of Education
Haylee graduated from UC Davis with a degree in Animal Science and Management. She originally was trying to become a large mammal veterinarian specializing in chiropractic, but her passion for animals and desire to share that with others led her to a career in humane education. Haylee joined the Education department in 2011 and enjoys connecting people with animals and teaching compassion for all species! She has 2 cats but has grown up and worked with a lot of different animals. She has a special fondness for the animals that are the "unhuggables", like sharks, snakes, and cockroaches. Haylee has been in San Diego most of her life and loves the great hiking trails and natural beauty here. She creates digital art in her spare time and enjoys reading and playing video games!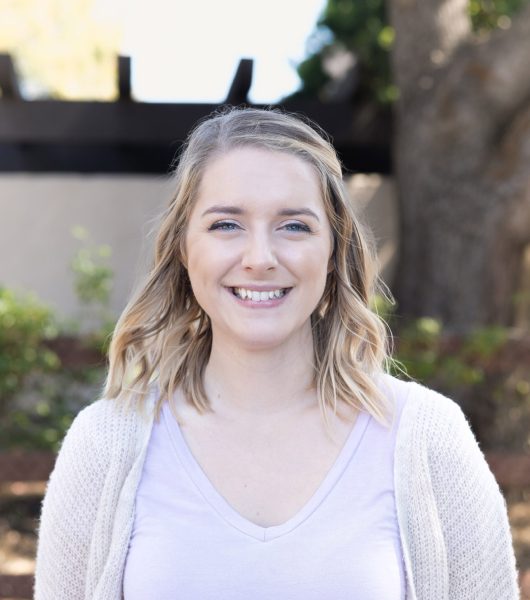 Michelle C – Education Assistant Manager
Michelle is a San Diego native and has worked at the Center since she graduated from UC Davis is 2014! She originally went to college with the idea that she wanted to become a vet and got her degree in Animal Science, only to later realize that she loves educating people about animals. Being part of the Education Department allows her to do that and she loves getting to work with all our animal ambassadors. In her free time she loves to explore San Diego, watch The Office, and play with her cat Oliver who she adopted from the Center in 2019.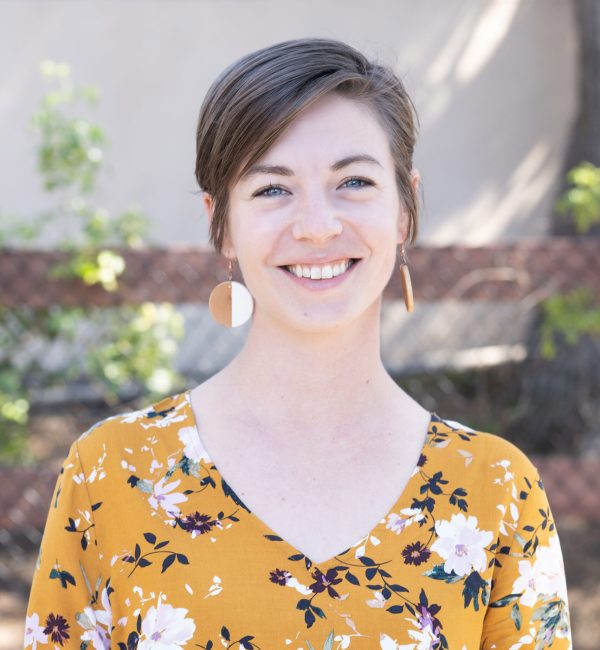 Claire A – Education Assistant Manager
Claire is incredibly passionate about inspiring connections to and curiosity about nature. With a degree in biology from San Diego State University, she has worked primarily in conservation, animal care, and education. Her passion is strongest for the sea and sky, and thus she has worked as an aquarist, aviculturist, and biologist with sea turtles, birds of prey and endangered shorebirds. She likes to illustrate and draws inspiration from the animals she hopes to help conserve. She also enjoys being a cat-mom to her tabby, Marlin, and a plant-mom to her vegetable garden.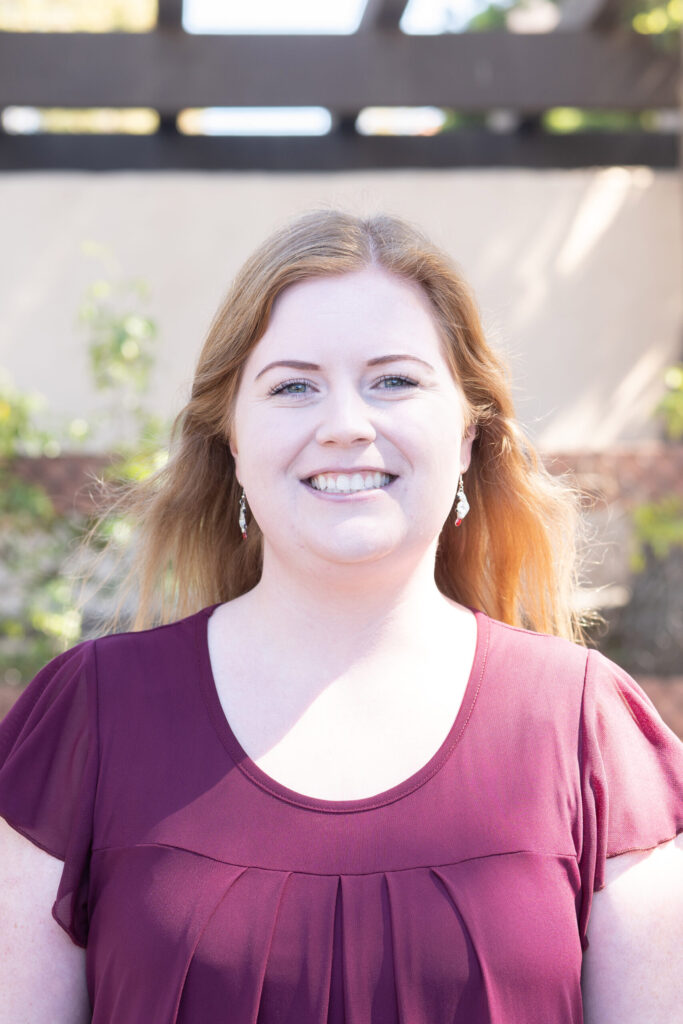 Christina W – Education Coordinator
Christina grew up in Southern California just a couple hours north of San Diego. Her family took every opportunity they could to visit the many amazing zoos in the area, which sparked her love for animals. Christina wanted to work with animals for as long as she could remember, first wanting to be a vet and then a zookeeper. She earned her BS in Ecology, Behavior, and Evolution from UCSD in 2016, and decided she wanted to be able to share some of that knowledge she gained while there. Christina started working as a seasonal camp instructor shortly after graduating, and has been a part of the Education Department in various roles since! When she's not with our amazing animal ambassadors, she spends time with her Pomeranian and 6 rats. Two of her rats, Acorn and Cider, participated in our Howl-O-Ween Harvest programs in 2021, so you may have met them! She fell in love with them during the month they worked in our education programs and knew she had to adopt them.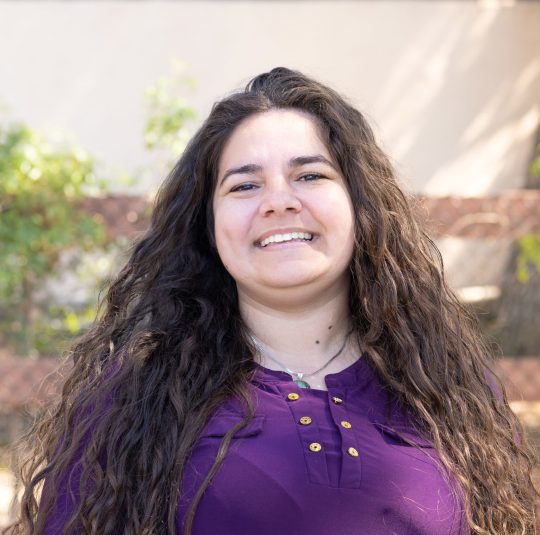 Samantha has an Associate's degree in Communication and has been in the animal field for just over 4 years. She has one dog at home, a rescue that originally came from the Humane Society. In her spare time she likes to read, hang out with her dog, and go to concerts. A fun fact about Samantha is that she swam with whale sharks at the Georgia Aquarium.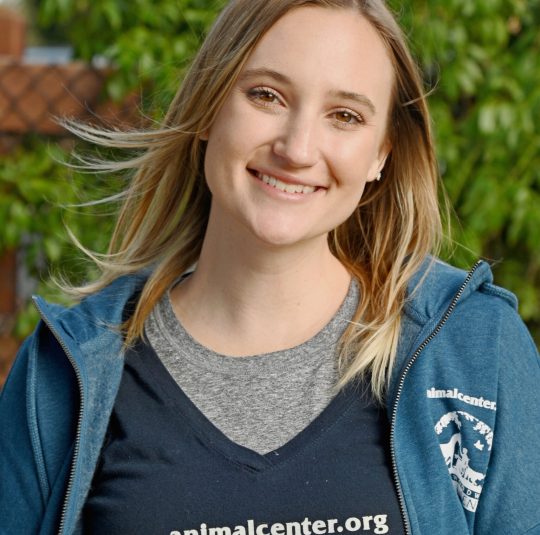 Cali is originally from Ventura, California. She attended college at UC Berkeley and has a Bachelor's degree in Psychology. She has always had a passion for working with children and animals. For many years she worked as a behavioral therapist working with children with special needs. She loves being part of the education department because she gets to meet so many new kiddos and teach them about the wonderful animal ambassadors at Helen Woodward Animal Center. When she is not at work, you can find Cali camping, making art, or exploring her neighborhood of North Park.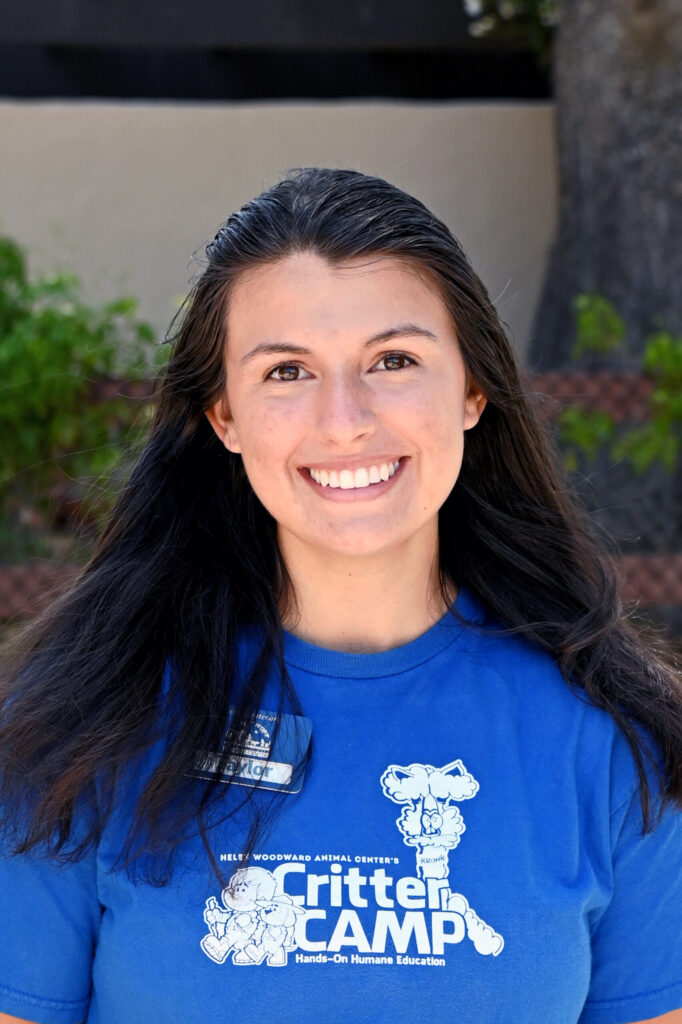 Taylor C – On Call Instructor
Taylor is studying at San Diego State University, majoring in Elementary Education. Through her college education, she has had the opportunity to observe and teach lessons on the core subjects in elementary school classrooms throughout San Diego County, and take courses related to classroom management and child development. She has been involved with the Center for six years now, beginning as a volunteer in the Adoptions department and eventually transitioning to Critter Camp, where she has worked over the past year. As a Critter Camp counselor, she has combined her love for education and wildlife, while also gaining knowledge and experience working with children and various exotic animals.  A fun fact about Taylor is that she was named after a president!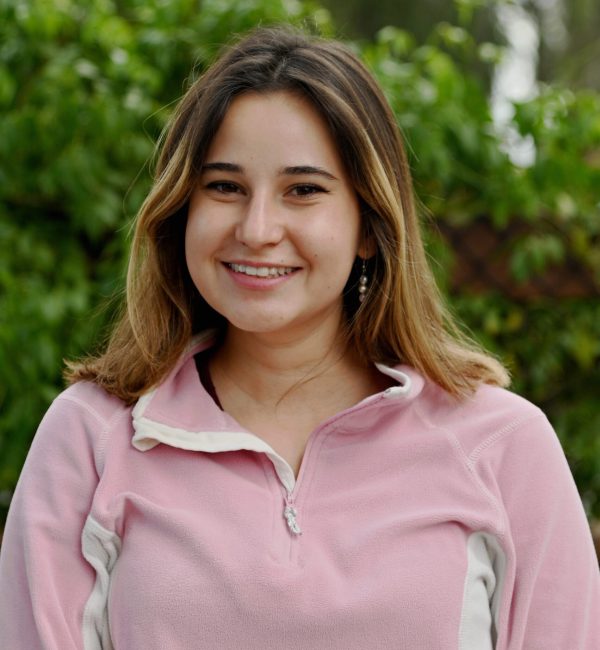 Natalie moved to San Diego after graduating in 2021 from Lewis & Clark College in Portland, Oregon with a degree in biology. Her lifelong passion for animals and education led her to the Helen Woodward Animal Center, where she enjoys facilitating meaningful human animal interactions and working with inspiring people. In her free time she likes going to the beach, reading good books, and hanging out with her baby Madagascar hissing cockroach.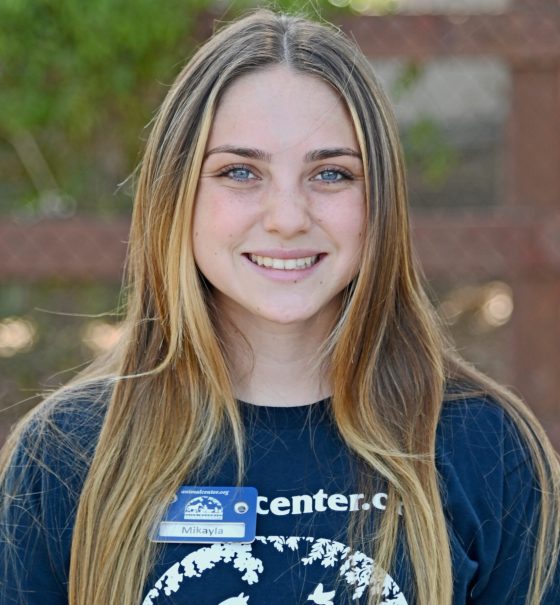 Mikayla L- On-Call Instructor
Mikayla is attending the University of Arizona, studying veterinary science, as she hopes to one day be a vet. She has always loved animals and she used to work at a preschool for a little over a year, so working with animals and kids is the best of both worlds for her! When she's not working at the Center, she is a server at Olive Garden. Mikayla likes to go to the beach with her dogs or spend time with family and friends. A fun fact about Mikayla is that she is allergic to most animals, but she's too passionate about their well-being to work in any other industry!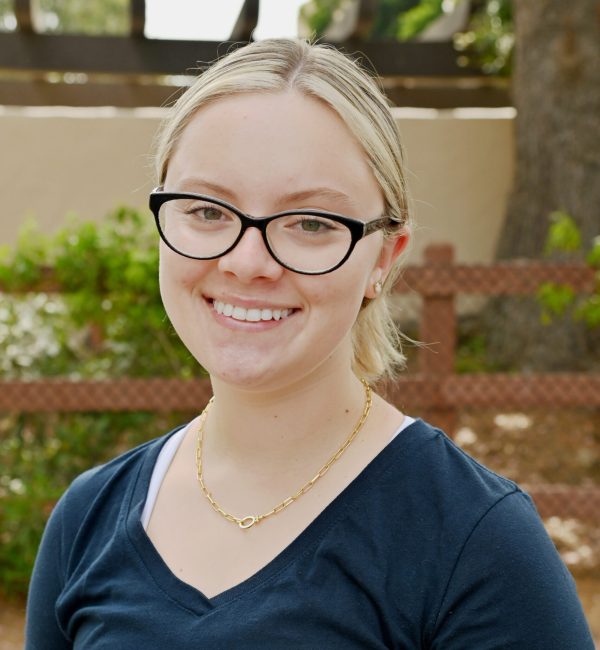 Jordan B – On-Call Instructor
Jordan is an Integrated Educational Studies major with an emphasis in community education at Chapman University. She is also minoring in language and literacy. She's passionate about helping kids find their love for learning! In her free time, she loves to read and go hiking with her friends. A fun fact about Jordan is that she had never touched a snake until working at the Center!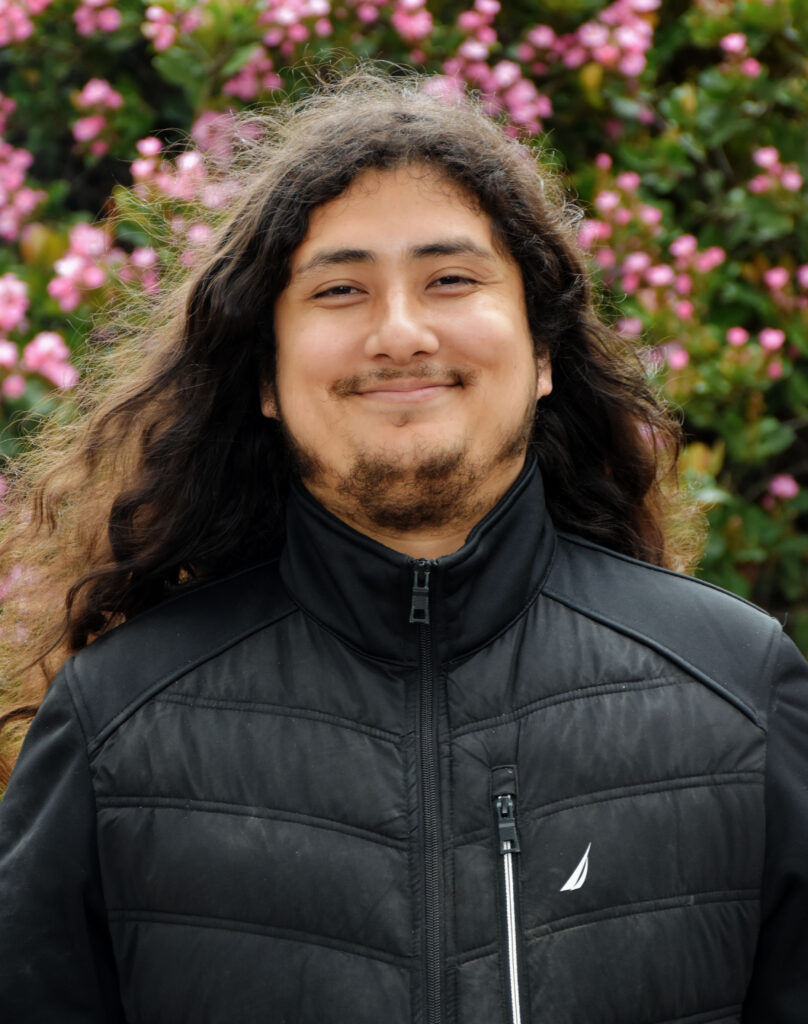 David A. – Animal Caregiver
David spent two summers as an intern at the San Diego Zoo. He has a small terrier mix named Remus that is a ball of energy. He also recently graduated with his master's degree in general biology.