Adopt a Pet in San Diego


At Helen Woodward Animal Center, we believe in giving orphan pets a second chance. Many have a tragic start to life, but we never give up on those that need intensive care, to ensure they are healthy and ready for their forever home. These second chances are only possible with your help! In honor of Giving Tuesday, you can support our mission to give more pets the care they desperately need. Plus, in memory of a beloved pet Hershey, your gift will be DOUBLED and make twice the impact!


Calling all military families! Looking to bring home PAWS for the Holidays?  Helen Woodward Animal Center is helping to bring the unconditional love of pets to military families just in time for the holiday season. The Center is proud to partner with Animals for Armed Forces Foundation, a special non-profit organization covering the adoption fees of orphan pets for approved military families while supplies last until December 31st.  
(Pay only a $35 microchip fee.) Limit one animal per household. Family must meet adoption requirements. Subject to limitations on availability. The military adoption discount applies to active duty, reserve and veterans of the Army, Navy, Air Force, Marines, Coast Guard and National Guard, and/or immediate family members. Please bring your photo ID and one of the following to receive the adoption discount: • Military ID •Dependent ID • Veterans ID • DD-214 and Driver's License • NGB Form 22. Thank you for your service!

Meet Our Pet of the Week!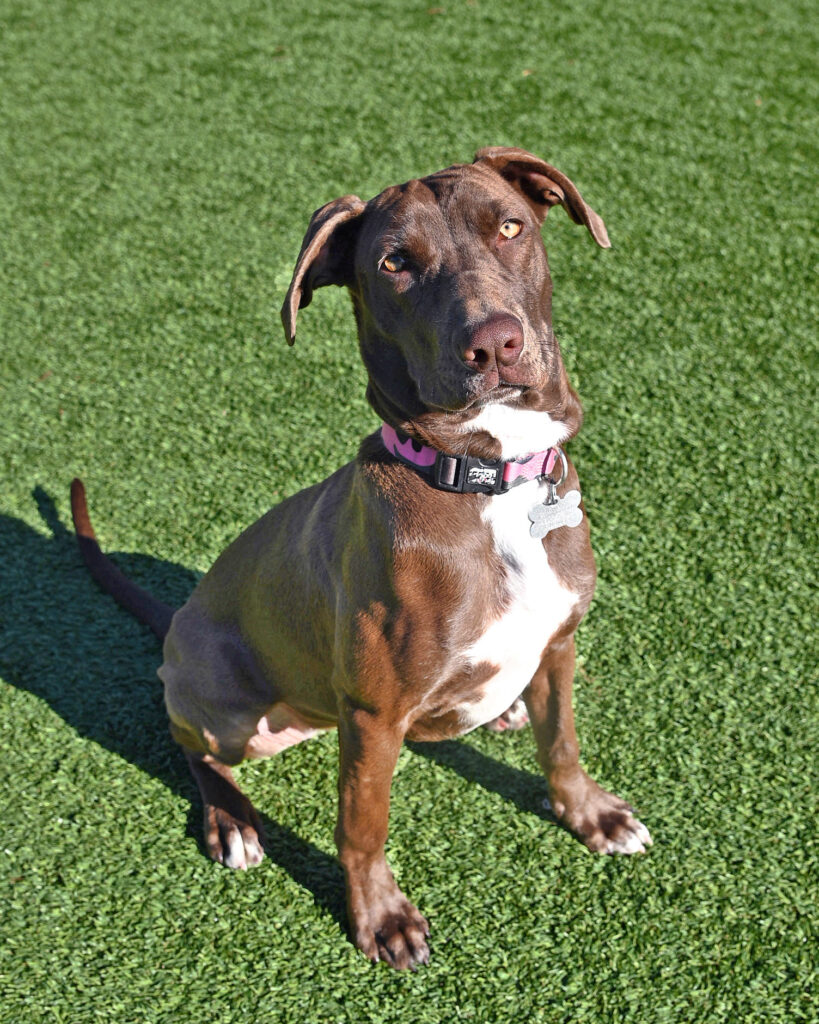 Lovely Laura is as Sweet as Chocolate!
Helen Woodward Animal Center Pet-of-the-Week
Rancho Santa Fe, Calif. –Laura is a sweet chocolate Retriever blend that will instantly melt your heart. She is a very high-energy 6-month-old puppy who needs a backyard to run off her zoomies and go on long walks. Laura loves to play with her fellow canine friends and will make quick friends anywhere, both human and dog. She would love active parents who can give her lots of attention. Laura has a lot of love to share and if you are looking for that unconditional love, Laura is your girl!
She's waiting to meet you at Helen Woodward Animal Center. She has been altered and is up-to-date on all of her vaccinations. As with all pets adopted from Helen Woodward Animal Center, she is microchipped for identification.

Kitten BOGO
Did you know that adopting two kittens is better than adopting just
one? Young felines flourish when they have another feline friend.
Right now, when you adopt two kitties, we will waive the adoption
fee of the second!

Helen Woodward Animal Center pets come from a variety of sources, such as the transfer of animals from public shelters to relieve overcrowding, working with local dog and cat rescues, as well as owner surrender. Every animal in our pet adoption program has received a medical examination, spay or neuter surgery, vaccinations, tons of TLC and a microchip. Our goal is to adopt our pets into loving and permanent homes. Helen Woodward Animal Center Adoption Counselors are here to help you choose a pet who will be your perfect match for life.
WANT TO ADOPT?
Download the animal adoption application and fill it out before you arrive!
More Information About Adoption
Additional Resources
SPAY. . . DON'T LITTER
Helen Woodward Animal Center offers a "Spay…Don't Litter" program for people looking to surrender litters of puppies or kittens. The Center will cover the cost of having the mother spayed at a participating veterinarian.
GET IN CONTACT WITH US!
WALK-INS ACCEPTED
Open Monday-Friday from 11 a.m. – 6 p.m.
& Saturday-Sunday from 10 a.m. – 6 p.m.
Last application is accepted at 5:15 p.m.
P.O. Box 64
6461 El Apajo Road
Rancho Santa Fe, CA 92067

858-756-4117 ext. 1