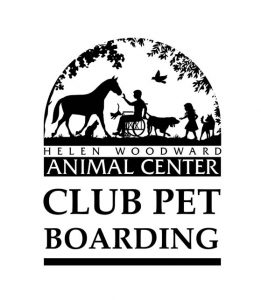 New and Returning Clients Welcomed
When you visit Club Pet, you can expect quality customer service and unparalleled care for your pet. We take each pet's physical and emotional needs into consideration as it is our mission to ensure that Club Pet feels like home. We know it can be difficult to leave your pet behind, but you can feel confident knowing your pet is in a safe, nurturing environment receiving attentive care from our knowledgeable staff who care for each pet as if they were our own.
When your pet stays at Club Pet, the proceeds support the orphan pets at Helen Woodward Animal Center!