Interactive Animal Encounters and Animal Education for Kids
Create new memories during customizable animal encounters at Helen Woodward Animal Center! This animal education opportunity is a perfect activity for any animal lover and works well with playgroups, youth groups, 4H groups, home school groups and families. You will not only get hands-on animal interactions but will also gain a better understanding of our furred, feathered and scaled friends.
To book your interactive animal encounters in San Diego, call 858-756-4117 ext. 318 or email education@animalcenter.org. We have multiple times available during the week or on weekends for all of our animal encounters.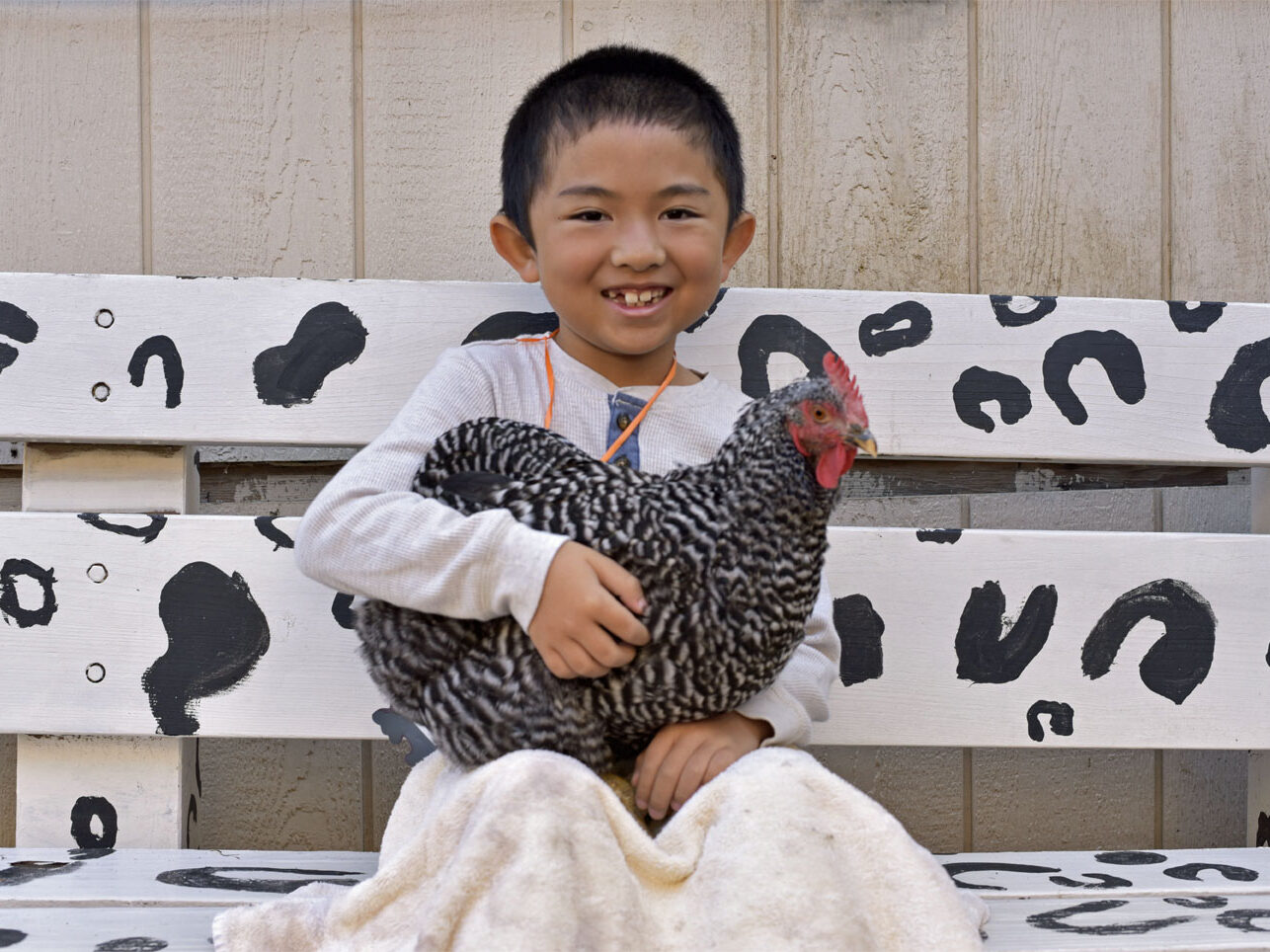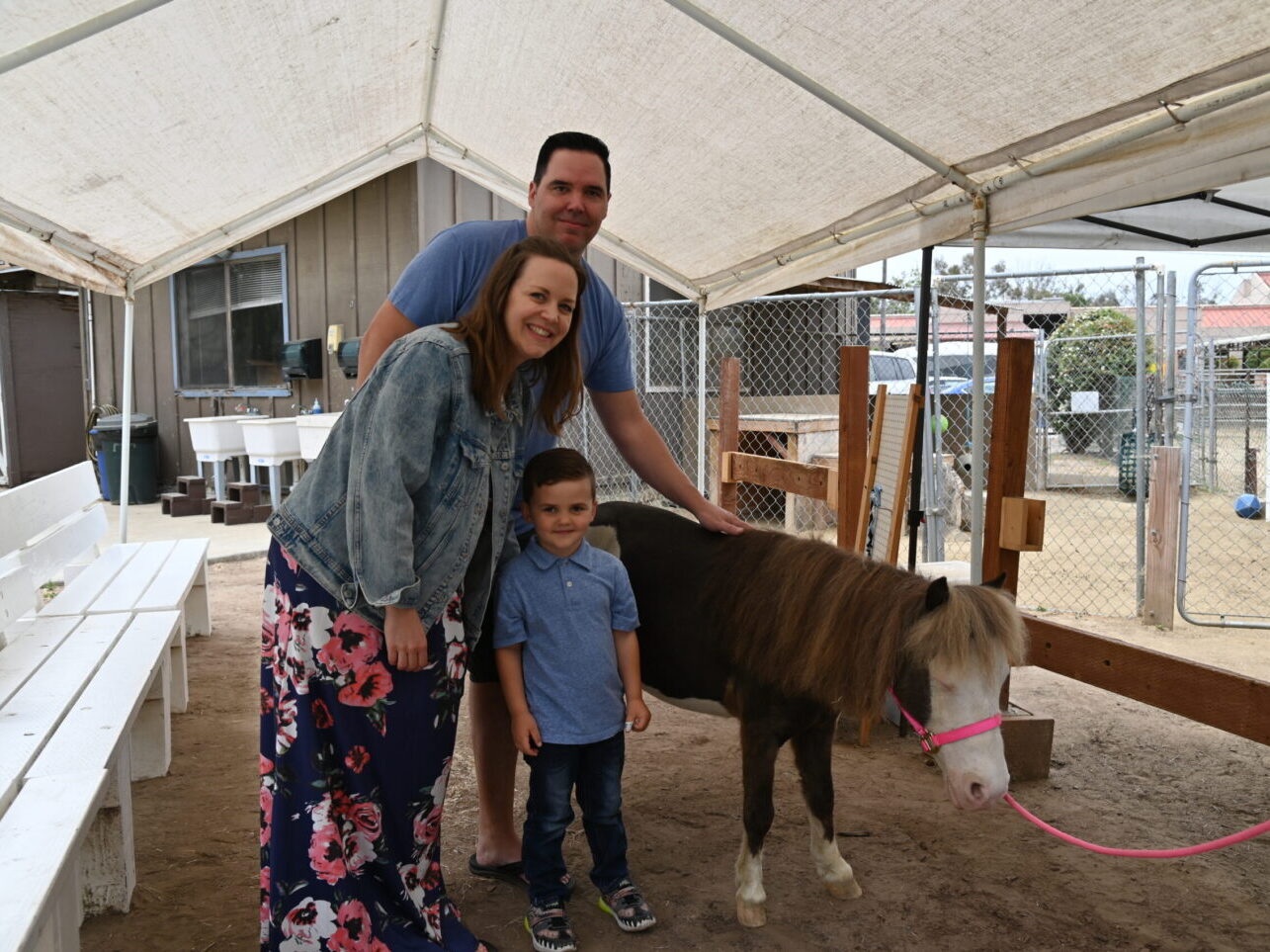 Customize Your Encounter!
1. Select your level of adventure
2. Pick your quest for discovery
3. Choose your animals and activity
1. Level of Adventure (age ranges are guidelines)
Beginner

Toddlers and Preschoolers

60 minutes
$12.45 per child
3 animals

1 activity

Skilled

Kindergarten and beyond

90 minutes
$15.45 per child
4 animals

1 activity
Adults are admitted free for the purpose of supervising children.  The chaperone to child ratio is 1:5. Extra adults are $5 each.
For this program there is a group maximum of 20 people; if your group exceeds that, the additional guests cannot attend the program. Ask us about adjustments to this maximum at the time of booking and we may be able to accommodate depending on the day and time.
2. Quest for Discovery (lesson theme)
| Lesson Themes | Descriptions |
| --- | --- |
| Adaptations | Learn about the unique ways animals overcome obstacles in their world such as searching for food, finding mates, staying safe from predators, and more! |
| Diets | Learn about how an animal's anatomy, habitat, and role in the food web help determine what they eat. |
| Communication | Learn about the many ways animals interact with one another or their environment through auditory, visual, and even tactile cues. |
| Habitats | Learn about where animals live and how they are able to survive in some unusual places! |
| Compassion | Learn about the reasons why animals deserve our respect and the ways we can create a more humane world. |
| Careers | Learn about rewarding careers in which we can help animals and some "careers" animals have too! |
3) Animal Encounters & Activities:
Type of Animal
Animal Options
Large mammals

Sheep
Goat
Miniature horse

Small mammals

Birds

Chicken
Dove
Parrot*
Pigeon

Invertebrates

Hermit crab
Madagascar hissing cockroach
Millipede*

Reptiles & Amphibians

Bearded dragon lizard
Blue tongue skink lizard
Leopard gecko lizard
Ball python snake
Rosy boa snake
Turtle
Tortoise
Frog*
* denotes animals that cannot be pet, other interactions may be possible depending on species. Animal education and interaction is dependent upon animal health and safety.  Must be at least 5-years-old to pet reptiles.
| Type of Activity | Description |
| --- | --- |
| Team Oriented Game | Have fun putting your communication and coordination to the test with games that will be sure to encourage your group to work as a team! |
| Service Project for the Center | From animal ambassadors to pets waiting to be adopted, many animals call Helen Woodward Animal Center home. Use your creativity to help enrich the lives of these animals and show you care! |
NOTE: If you are interested in a combination of animals & activities other than the one listed for your level of adventure, please let us know and we will do our best to accommodate your request.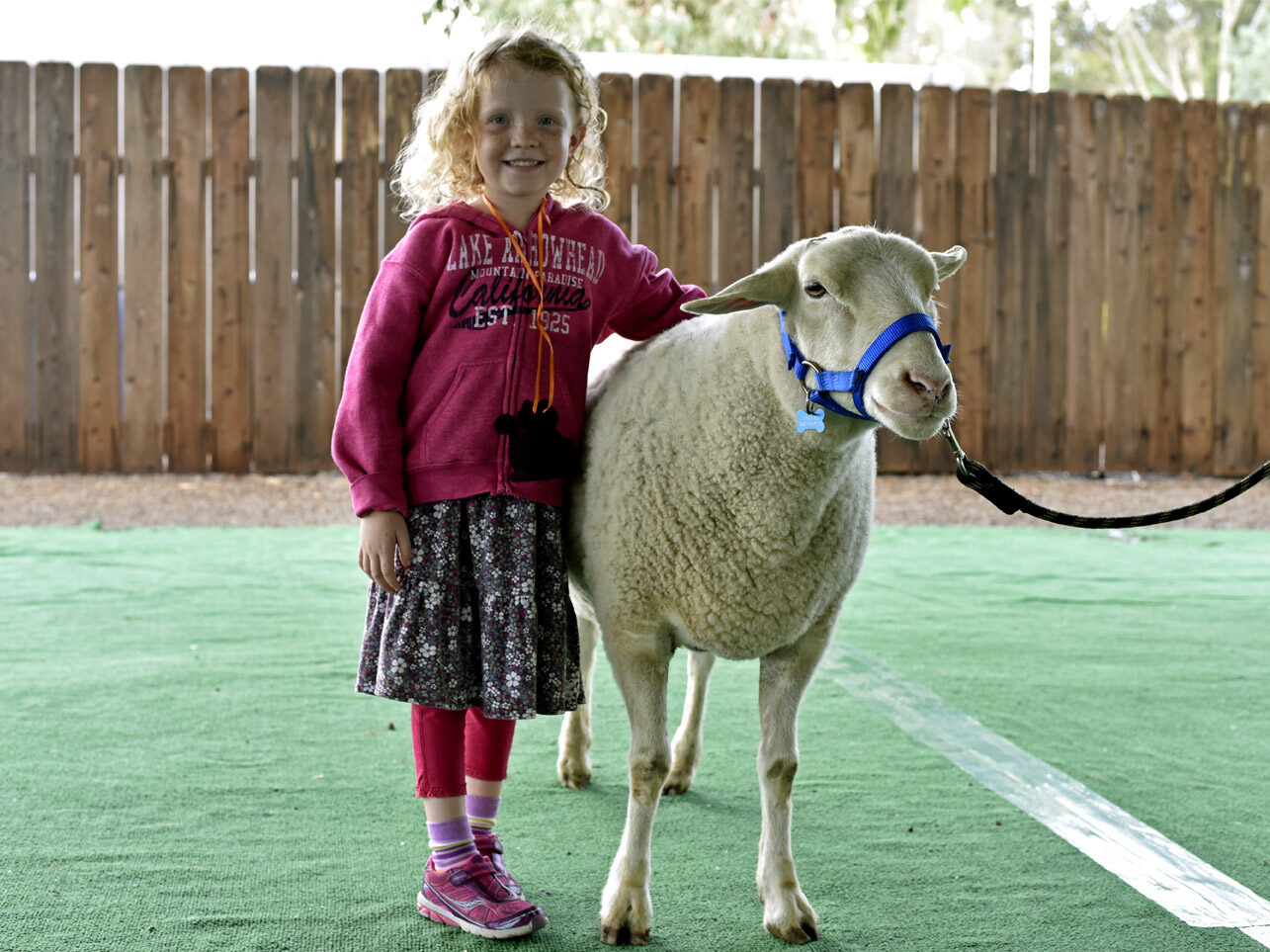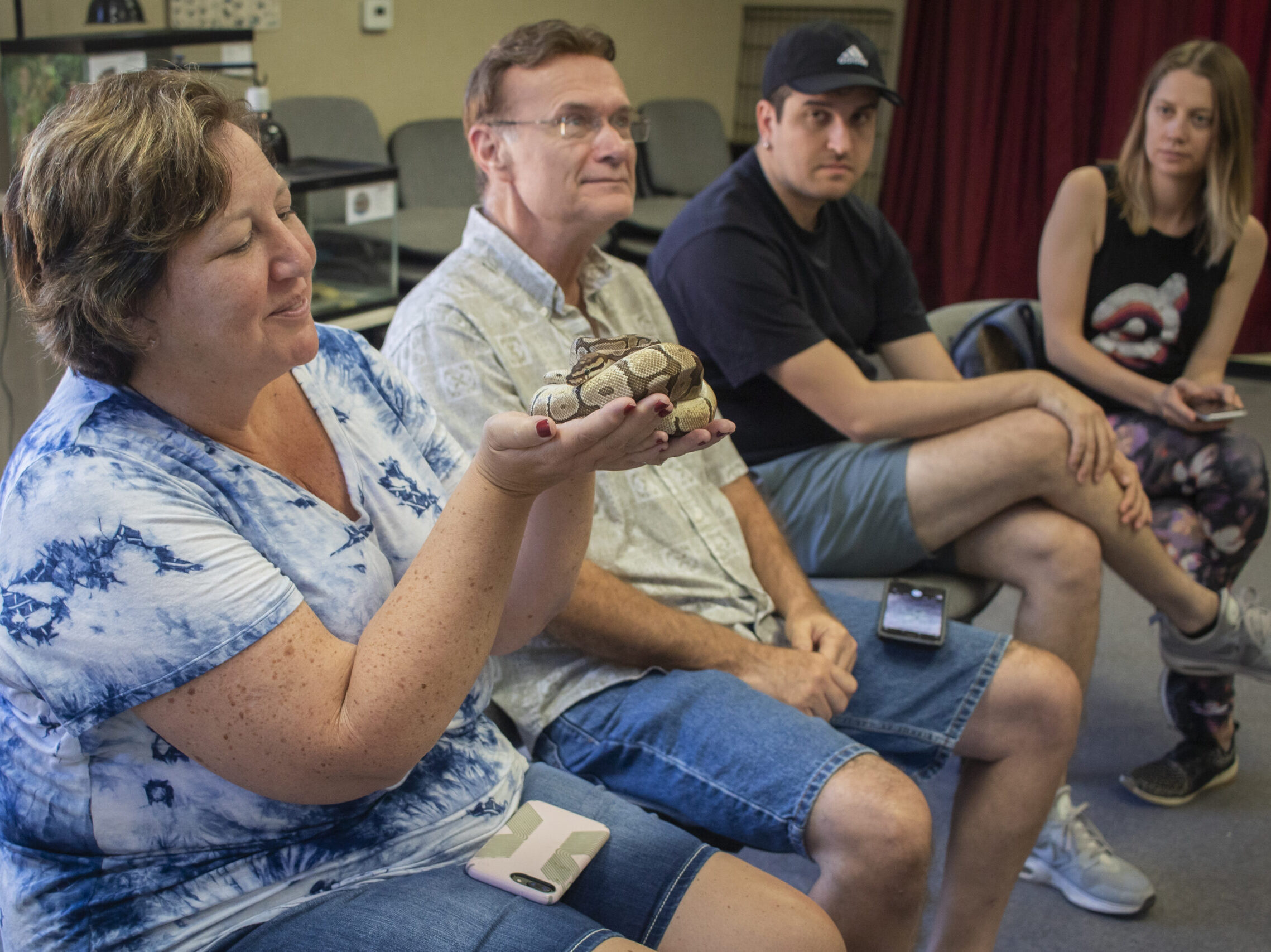 All animal encounters require a $75 non-refundable deposit when booking your appointment. The total cost, minus the deposit already paid, will be settled at the completion of the adventure based on participant count.
Your program fee helps support all of our adoptable animals. as well as the many human and animal services that Helen Woodward Animal Center provides.
For more information:
Please contact us at education@animalcenter.org or 858-756-4117 ext. 318
Follow us online to get more humane education virtually including animal facts, cute animal photos and videos, and notifications about upcoming programs!