Equine Therapy for Children and Adults with Special Needs
Helen Woodward Animal Center's Therapeutic Riding program illustrates the meaning of the Center's creed, "People helping animals and animals helping people." Our program is dedicated to serving riders with special needs through equine-assisted activities. Students, ages 4 and up, interact with specially trained horses year-round in weekly lessons to enhance physical, cognitive, social-emotional and motor skills. Additionally, we stress having fun in a safe and rewarding environment.
With input from parents, physicians, physical therapists and special education teachers, our experienced PATH certified staff members develop lesson plans to suit each of our riders short and long term goals.
The program is slowly bringing students back in thoughtful, careful phases, mindful of all CDC recommendations and government health orders. Visit our Sponsor A Therapy Horse page to support these amazing animals and help to preserve the program for years to come. Any amount helps!
Visit our YouTube page for some fun, educational videos created by our Therapeutic Riding team!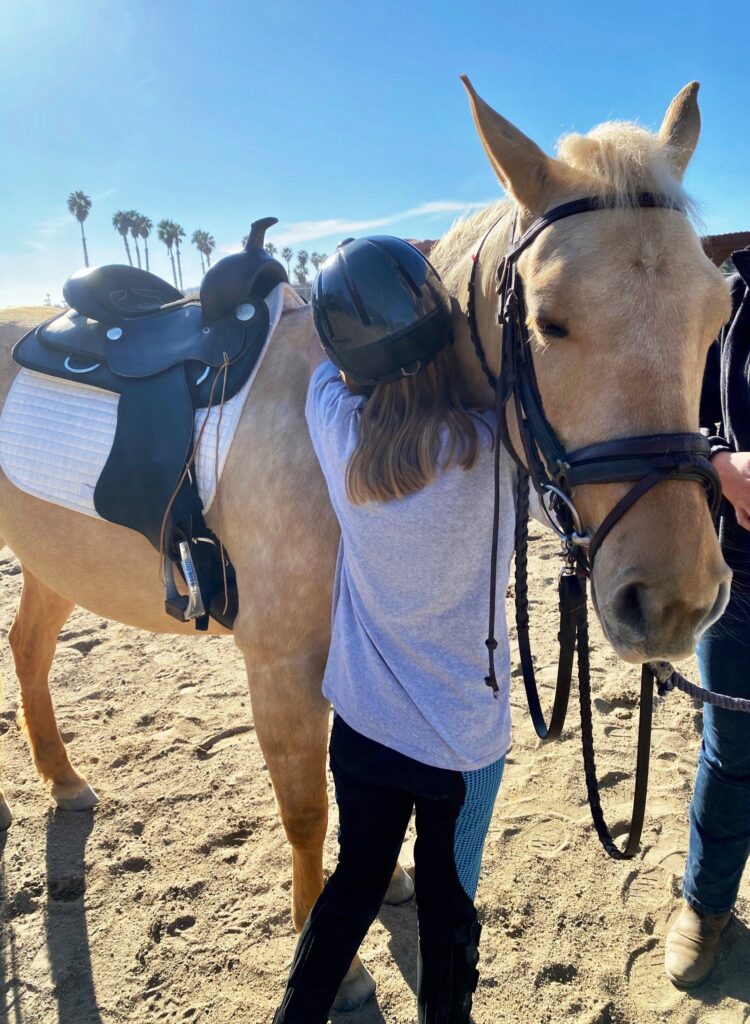 Contact Us!
PROGRAM HOURS OF OPERATION
Tuesday–Friday: 8:30 a.m.–5 p.m.
Saturday and Sunday: 8 a.m.–4:30 p.m.
Closed Monday
*Please note that staff are often at the barn in the morning and lessons in the afternoon
THERAPEUTIC RIDING MANAGER
Courtney Mellor
CourtneyM@animalcenter.org
6523 Helen Woodward Way
P.O. Box 64
Rancho Santa Fe, CA 92067
858-756-4117 ext. 321
Interested in learning more about Therapeutic Riding?
Are you currently enrolled in our Therapeutic Riding program?

Meet Our Crew!

Therapeutic Riding would not be possible without the generous support of donors like you!
The Therapeutic Riding program would like to give a special thanks to the following organizations and individuals for their support:
The Lucky Duck Foundation
The Myers Family Foundation
Charles & Ruth Billingsley Foundation
Community Service Association San Diego Unified School District
Employee Charitable Giving Organization of Northrop Grumman
John & Beverly Stauffer Foundation
National Charity League del Norte Chapter
Rancho Santa Fe Foundation
Samuel I. and John Henry Fox Foundation
The Arthur and Jeanette Pratt Memorial Fund
The Ray Kahler Foundation at Union Bank
Torrey Pines Kiwanis Club
Evergate Stables
Roberta and Jed Cohen
The Halicioglu Family Foundation
The Country Friends