Interactive Animal Encounters and Educational Activities for Kids
In order to take precautions against the COVID-19 pandemic, humane education programs at Helen Woodward Animal Center are closed until further notice. We understand the disappointment this may cause as many of these events have required lengthy planning from the participants, but we are committed to preserving the community's health and safety. Please connect with us about either rescheduling your program to a later date if possible, or fully cancelling it and receiving either a refund or considering your current payment as a donation.
We recognize the importance of staying positive and educated during times like these, so check out our live Critter Cam and Virtual Field Trips! 
Create new memories during a customizable animal encounter at Helen Woodward Animal Center! This educational opportunity is a perfect activity for any animal lover and works well with playgroups, youth groups, 4H groups, home school groups and families. You will not only get hands-on animal interactions but will also gain a better understanding of our furred, feathered and scaled friends.
To book your interactive animal encounter in San Diego, call 858-756-4117 ext. 318 or email education@animalcenter.org. We have multiple times available during the week or on weekends.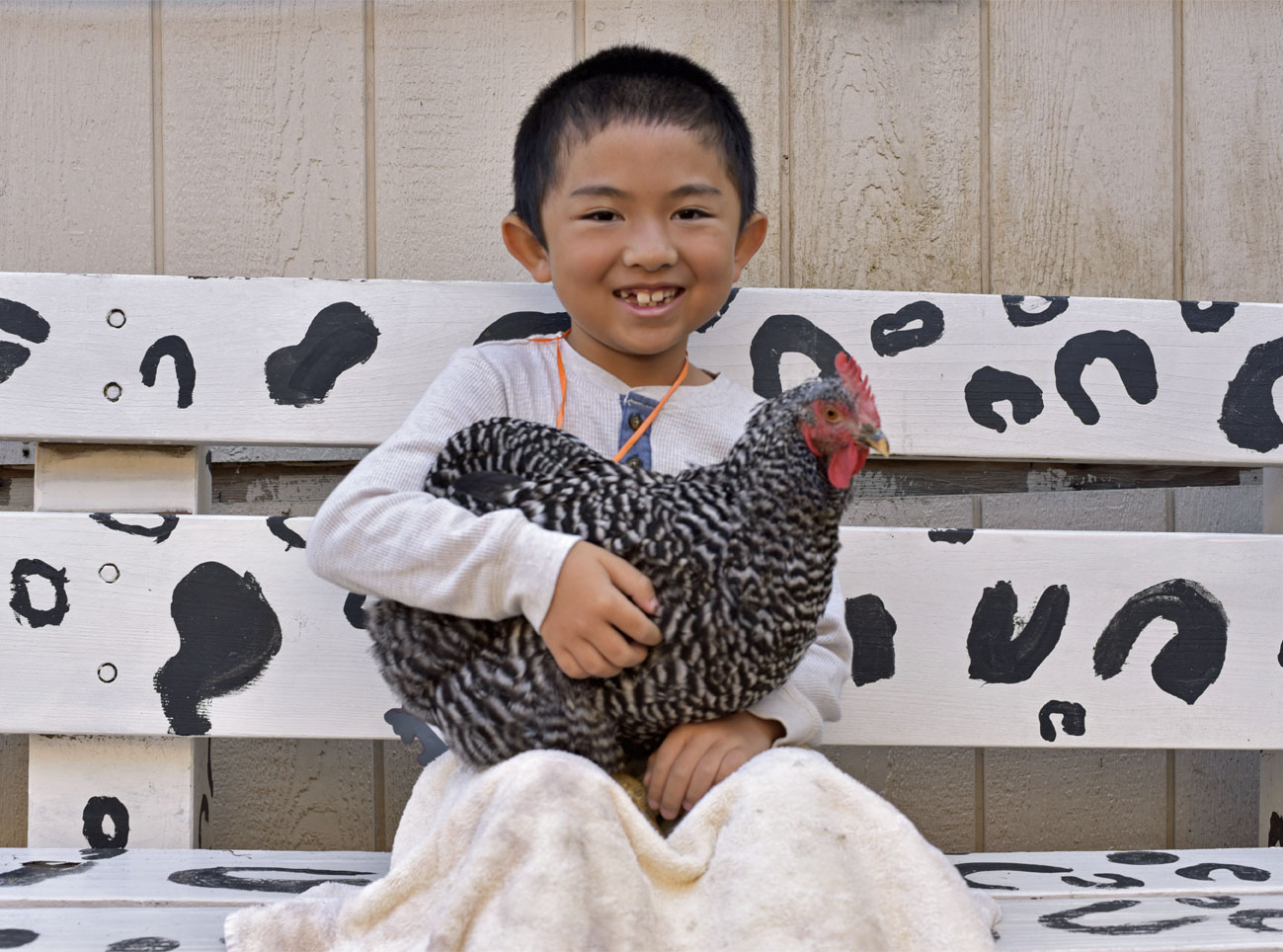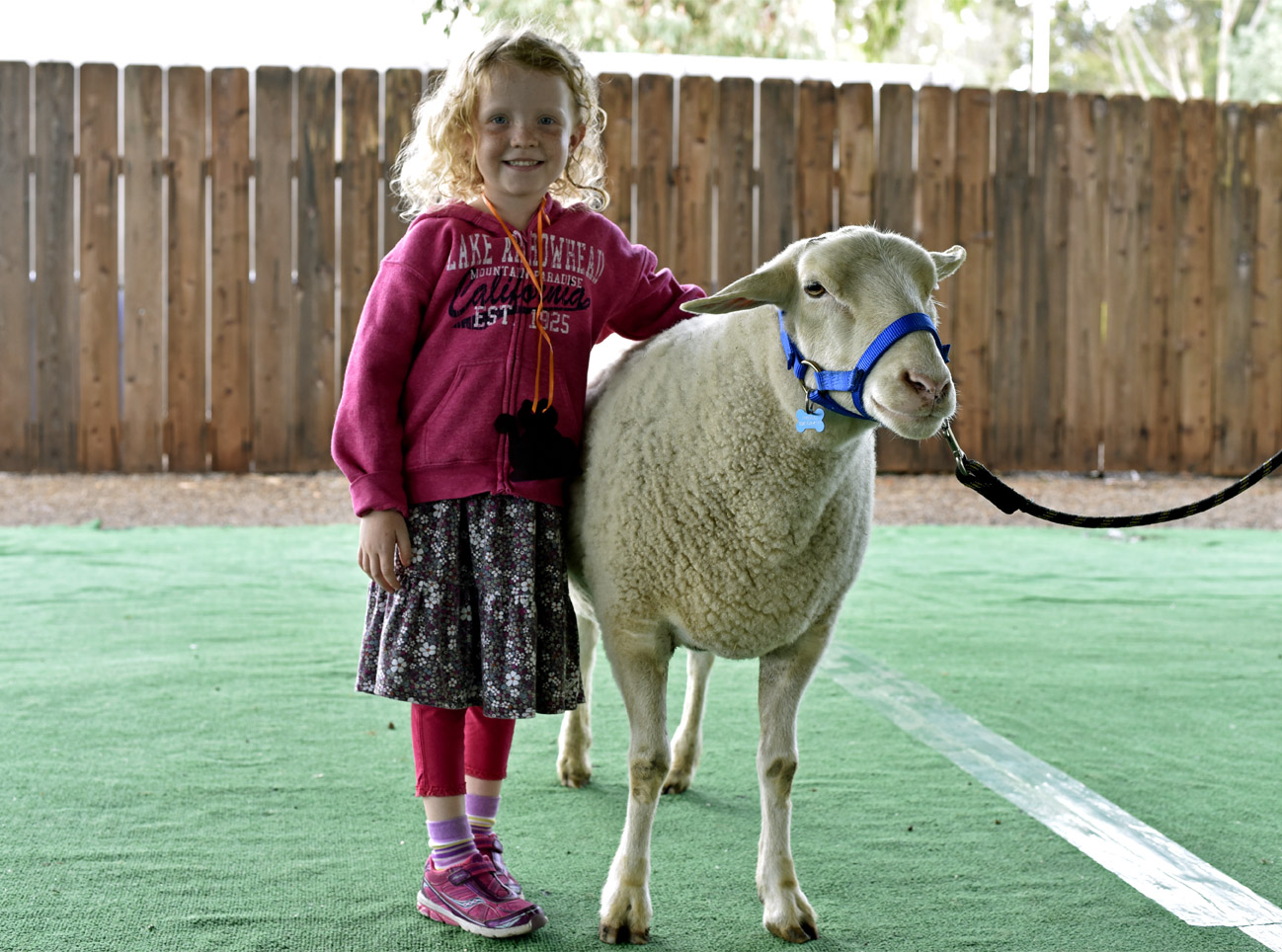 Customize Your Encounter!
1. Select your level of adventure
2. Pick your quest for discovery
3. Choose your animals and activity
1. Level of Adventure (age ranges are guidelines)
Beginner

Toddlers and Preschoolers

60 minutes
$11.25 per child
3 animals

1 activity

Skilled

Kindergarten – 5th grade

90 minutes
$14.25 per child
4 animals

1 activity

Master

6th grade and beyond

120 minutes
$17.25 per child
6 animals

1 activity
Adults are admitted free for the purpose of supervising children.  The chaperone to child ratio is 1:5. Extra adults are $5 each.
2. Quest for Discovery (lesson theme)

3. Animals and Activities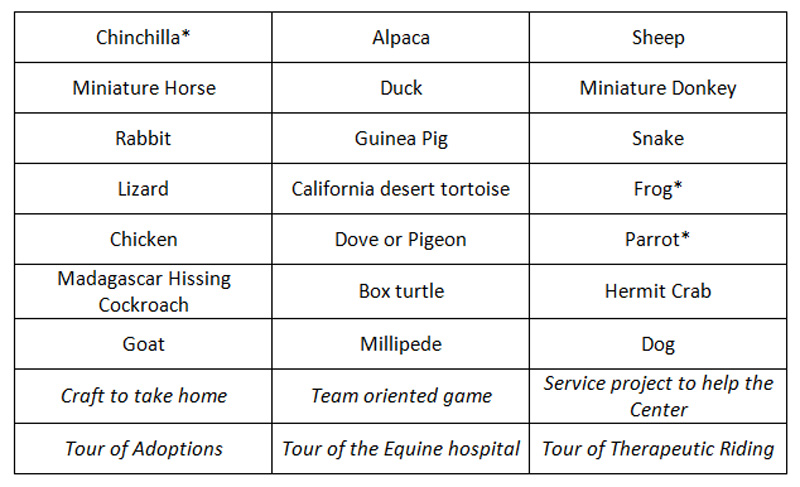 Tours of Adoptions can only be given during their hours of operation. M-F: 12 – 6 pm, Saturday: 10 am – 6pm, Sunday 11 am – 6pm 
Animal interaction is dependent upon animal health and safety.  Must be at least 5-years-old to pet reptiles.
* denotes animals that cannot be pet, other interactions may be possible depending on species
NOTE: If you are interested in a combination of animals & activities other than the one listed for your level of adventure, please let us know and we will do our best to accommodate your request.
All encounters require a $75 non-refundable deposit when booking your appointment. The total cost, minus the deposit already paid, will be settled at the completion of the adventure based on participant count.