Overcome Your Fear of Snakes with SnakeSmart
SnakeSmart
Thank you for participating in Snakesmart in 2022, a workshop to help people overcome their fear of snakes. We will be relaunching this program with some changes come 2023 so look forward to that information appearing soon!
Interested in other hands-on animal encounters?
Click here to find out more about other programs we offer!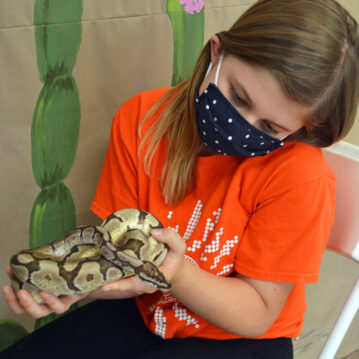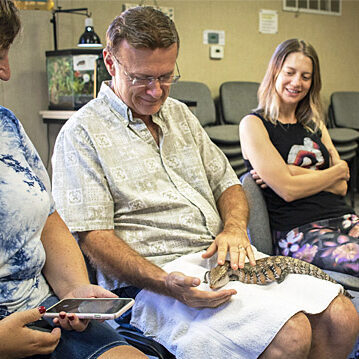 Feel free to call us at 858-756-4117 ext. 318 or email education@animalcenter.org with any questions.
Follow us online to get more humane education virtually including animal facts, cute animal photos and videos, and notifications about upcoming programs!