Thanksgiving Critter Camp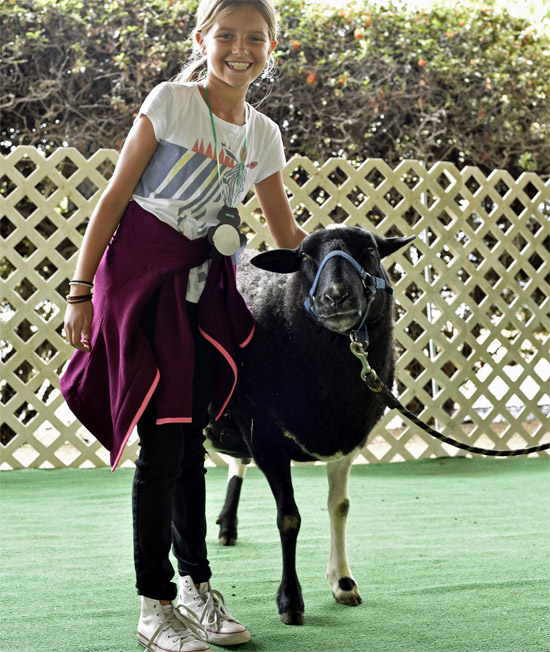 November 20th – 22nd  
Preschool through 6th Grade
Daily sign ups available
We are thankful for animals because they help us in so many ways,
From service dogs to companion pets that brighten up our days.
Campers will interact with various animals, big and small.
Each day is filled with festive fun, so join us for one day or come to them all!
Thanksgiving Camp Themes
Monday (11/20) – Family Furst: Families often come together around the holidays, sometimes traveling from a great distance to be with their loved ones. Do animals value family in the same way that we do? Find out when you meet a miniature horse, rabbit, parrot, bearded dragon, and Vietnamese walking stick.
Tuesday (11/21) – Animal Appreciation: It's easy to appreciate the cute and cuddly critters, but it can be hard to be thankful for our less fluffy friends.  Interact with an alpaca, dog, pigeon, blue-tongued skink, and cockroach while you learn why we should be grateful for animals of all shapes and sizes.
Wednesday (11/22) – Turkey and stuffing and pie, oh my!: Do the seasons affect what critters consume? Meet a sheep, guinea pig, chicken, dove, and snake while you talk about each animal's favorite treat and their unique eating habits.
Species may vary depending on animal health, safety and availability.


 Thanksgiving Camp Times, Rates, and Options
Daily Thanksgiving Camp Times
Preschool (must be at least 4 years old): 9 a.m.-1 p.m.
Kindergarten through 6th Grade: 9 a.m.-3 p.m.
*Extended Care is offered from 8 a.m.-5pm for $20 per day for Kindergarten through 6th grade.
*We also offer an 8 a.m. drop-off for Preschool for $10 per day (no late pickup available for Preschool)
Daily Thanksgiving Camp Rates
Preschool (must be at least 4 years old): $55 per day
Kindergarten through 6th Grade: $70 per day
*Lunch options are available for $8 per day and include an entrée and two sides. Please provide your child a snack and water bottle each day
For more information about Thanksgiving Critter Camp:
Email us at education@animalcenter.org or call 858-756-4117 ext. 318.
Be the first to know about Critter Camp! Like us on Facebook!