Thanksgiving Critter Camp
Thanksgiving Critter Camp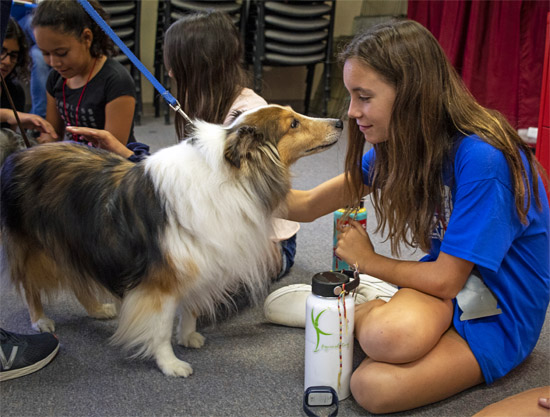 November 25–27
Daily sign-ups available
Preschool through 6th Grade
Kids in San Diego can spend Thanksgiving break with animals at Critter Camp! Your child's compassion and appreciation for animals will grow as they interact with a variety of species. Each day also includes a craft, awesome activities, fun games, and the chance to create new memories and form new friendships.
Thanksgiving Camp Themes
Monday (11/25) – Family Furst
The holiday season draws family together from near and far. Find out if animals value these relationships in the same ways that we do when you interact with a miniature horse, rabbit, parrot, bearded dragon and hermit crab.
Tuesday (11/26) – Animal Appreciation
Meet an alpaca, dog, pigeon, water dragon and Madagascar hissing cockroach while you learn about the various reasons why we should appreciate all animals, not just the cute and cuddly ones!
Wednesday (11/27) – Gobble 'Til You Wobble
Do the seasons affect what critters consume, and are their eating habits unique? Discover the answers when you meet a sheep, guinea pig, dove, millipede and snake.
Species may vary depending on animal health, safety and availability.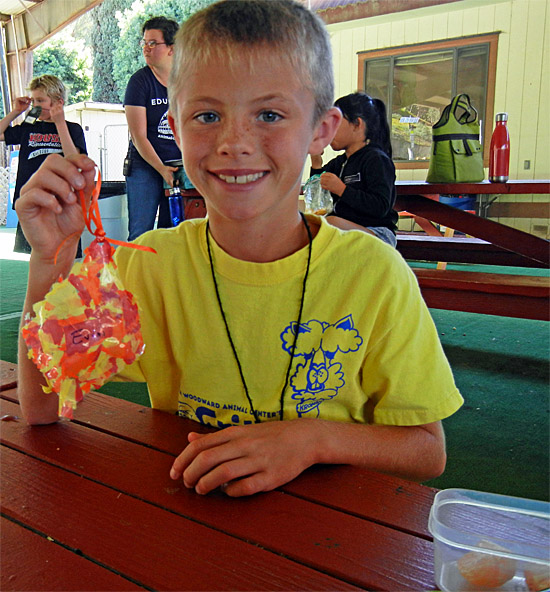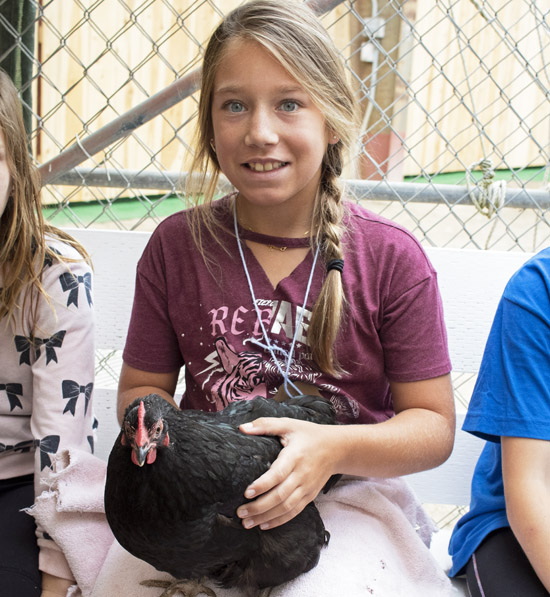 Thanksgiving Camp Times, Rates, Options, and Discounts
Daily Thanksgiving Camp Times
Preschool (must be at least 4 years old): 9 a.m.–1 p.m.
Kindergarten through 6th Grade: 9 a.m.–3 p.m.
* Extended Care is offered from 8 a.m.–5 p.m. for $20 per day for grades Kindergarten through 6th.
* We also offer an 8 a.m. drop-off for Preschool for $10 per day. (No late pickup available for Preschool)
Daily Thanksgiving Camp Rates
Preschool (must be at least 4 years old): $58 per day
Kindergarten through 6th Grade: $77 per day
* Lunch options are available for $9 per day and include an entrée and two sides. Please provide your child a snack and water bottle each day.
* All campers must be able to use the restroom confidently and on their own.
* We know that camp sounds fun for kids AND adults, but this camp for kids only! **If your child has an aide at school and you plan to have them come to camp with your child, please call us at 858-756-4117 ext. 318 so that we can help them complete the fingerprint process. All aides MUST be fingerprinted through us in order to attend camp.**
Camp Discounts
15% off camp tuition for active military (Call us at 858-756-4117 ext. 318 for the coupon code.)
Automatically receive $5 off the daily tuition when registering siblings. (Must register siblings at the same time. Applies to one sibling.)
Your camp fee may provide a partial tax credit. Check with your tax professional to see if you qualify!