Spring Critter Camp
March 26th– 30th ● April 2nd-6th ● April 9th-13th
Preschool through 6th Grade
Daily sign ups available
Receive $20 off the 5th session!
Early bird discount available! Sign up by February 26th to receive $5 off each day you register.
Kids in San Diego can spend spring break with animals at Critter Camp! Your child's love for animals will bloom as they experience hands-on interactions, create crafts, play games, and more. Each day has a unique theme and a variety of species; you can choose one day or sign up for all five!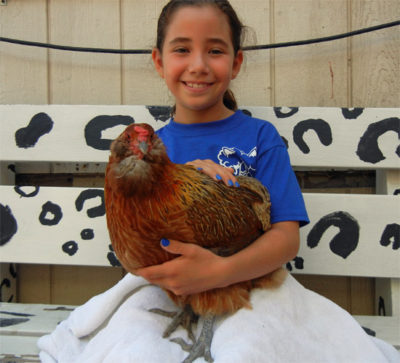 Kids Spring Camp Themes
Monday – Cheerful chirping: The sun is shining and the birds are chirping; what do critters communicate about and how do they take in information? Kids will learn the answer as they interact with a dove, dog, miniature horse, ball python, and leopard gecko.
Tuesday – Hop on home: Campers will interact with an alpaca, turtle, Vietnamese walking stick, rabbit, and blue tongue skink as they discover what "home" means for each of these animals and how their adaptations allow them to thrive.
Wednesday – Bloom into spring: This warm season brings a bounty of food, which is wonderful news for animals! Campers will find out about the various eating habits of each critter while they meet a bearded or water dragon, parrot, sheep, rosy boa, and rabbit.
Thursday – When is it best to leave the nest?: While interacting with a miniature donkey, chicken, frog, guinea pig, and hermit crab, campers will learn about parenting styles and which animal families flourish in spring.
Friday – Best buds: They say that dogs are man's best friend, but how can we have a better relationship with other critters and the planet we all share? Kids will find out as they meet a cockatiel, chinchilla, Madagascar hissing cockroach, dog, and duck.
Species may vary depending on animal health and safety.
Must be at least 5-years-old to pet reptiles.


Spring Camp Times, Rates, and Options
Camp Times
Preschool (must be at least 4 years old): 9 a.m.-1 p.m.
Kindergarten through 6th Grade: 9 a.m.-3 p.m.
*Extended Care is offered from 8 a.m.-5pm for $20 per day for Kindergarten through 6thgrade.
*We also offer an 8 a.m. drop-off for Preschool for $10 per day (no late pickup available for Preschool)
Camp Rates
 Preschool (must be at least 4 years old): $58 per day
Kindergarten through 6th Grade: $73 per day
Receive $20 off the 5th session!
*Lunch options are available for $8 per day and include an entrée and two sides. Please provide your child with a snack and water bottle each day.
Camp Discounts
15% off camp tuition for active military (call us at 858-756-4117 x318 for the code)
Automatically receive $5 off camp tuition when registering siblings (must register siblings at the same time)
Early bird discount available! Sign up by February 26th to receive $5 off each day you register.
Register for Spring Critter Camp in San Diego today!
For more information about Spring Critter Camp please contact us at education@animalcenter.org or 858-756-4117, ext. 318.
Be the first to know about Critter Camp!