Overcome Your Fear of Snakes with SnakeSmart
In order to take precautions against the COVID-19 pandemic, humane education programs at Helen Woodward Animal Center are closed until further notice. We understand the disappointment this may cause as many of these events have required lengthy planning from the participants, but we are committed to preserving the community's health and safety. Please connect with us about either rescheduling your program to a later date if possible, or fully cancelling it and receiving either a refund or considering your current payment as a donation.
We recognize the importance of staying positive and educated during times like these, so check out our live Critter Cam and Virtual Field Trips! 
SnakeSmart at Helen Woodward Animal Center
Overcome your fear of snakes!
2020 Workshop Dates:
March 14
(9:30 a.m.–11:30 a.m.)
May 16
(9:30 a.m.–11:30 a.m.)
September 12
(9:30 a.m.–11:30 a.m.)
September 26
(1:30 p.m.–3:30 p.m.)
Ages 5 and Up
$25 per person (1 parent admitted free per child, additional adults are $5 each)
*Automatically receive $5 off the program fee when registering siblings. (Must register them at the same time)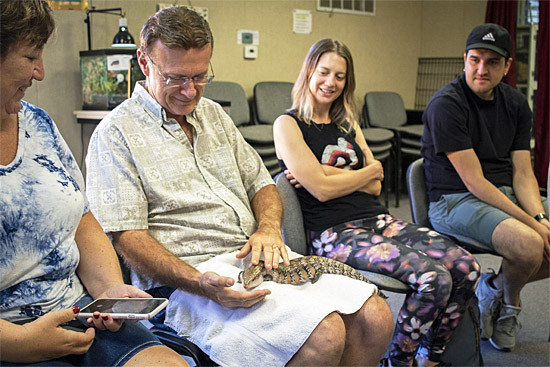 Many people have ophidiophobia or a fear of snakes for a variety of reasons, which is why we're offering the brand new SnakeSmart workshop to help you overcome your fear of snakes. You will have the opportunity to gain a better understanding about snakes and their behavior, learn how to react if you see a snake in the wild, and hopefully come to appreciate these misunderstood reptiles when you learn how they benefit the ecosystem. The snakes and other reptiles that are involved in this program are not venomous, and you can choose whatever level of interaction you're comfortable with!
If you have any questions, please contact us at 858-756-4117 ext. 318 or education@animalcenter.org.