Helen Woodward Animal Center's Paws and Pages
Helping Struggling Readers with Animals
Critters can help to create more confident readers!
2019 Program Dates:
March 13th ● May 15th ● September 25th ● October 16th ● November 13th ● December 11th
Perfect for kids in 1st– 5th Grade!
5 p.m.–6 p.m.
$9 per child (1 parent admitted free per child, additional adults are $5 each)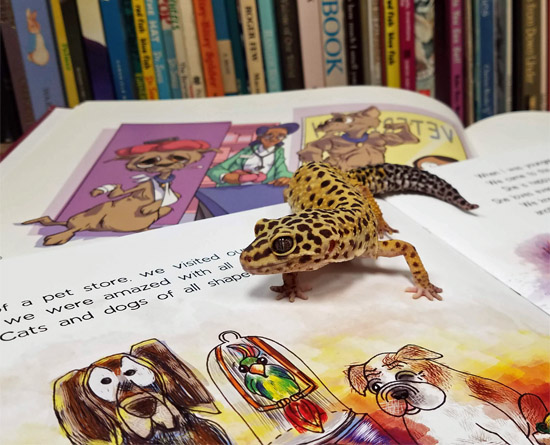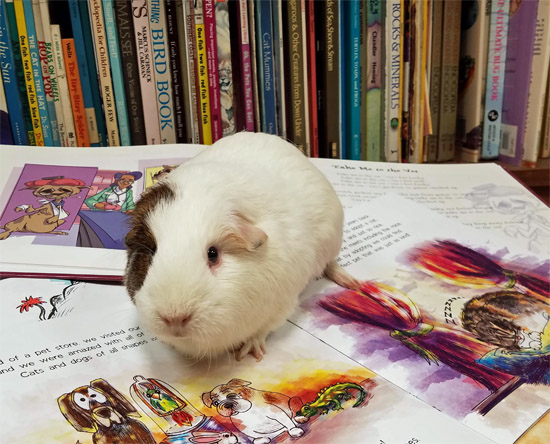 They say that practice makes perfect, and reading aloud is an important skill to master. But reading to other people can be nerve-wracking, which can make it difficult to practice. That is why we've recruited our animal ambassadors to lend a nonjudgmental ear to kids who want to become more confident readers. Struggling readers can improve their fluency skills by reading to animals! So grab your favorite book and get ready to read to and interact with some super cute animals!
Session details:
March 13th and October 16th: Participants will read to and interact with a guinea pig.
May 15th and November 13th: Participants will read to and interact with a reptile.
September 25th and December 11th: Participants will read to and interact with a rabbit.
An animal interaction is included in the program, but the primary focus is on reading.
Species may vary depending on animal health, safety and availability.
Make sure to bring your own book from home!
If you have any questions, please contact us at (858) 756-4117 x318 or education@animalcenter.org.
Photos from our first Paws & Pages