PET FOOD ASSISTANCE PROGRAM EXPANDS AMID COVID-19 CRISIS
Helen Woodward Animal Center to Provide Complimentary Pet Food to Newly Laid Off San Diegans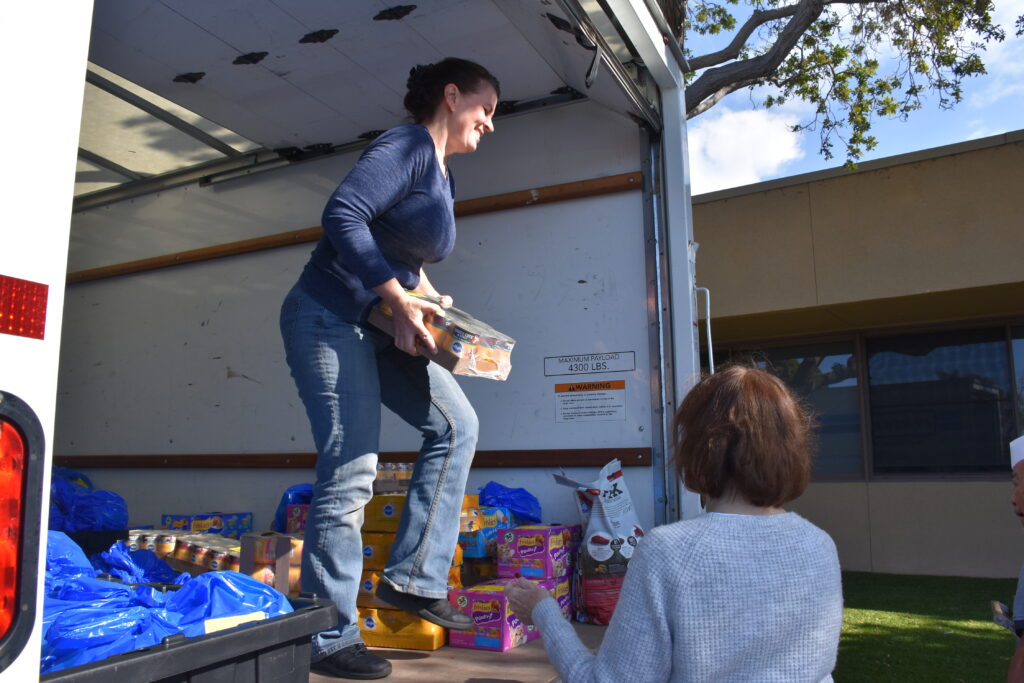 Rancho Santa Fe, Calif.  (Mar. 19, 2020) – As a committed member of the San Diego community, Helen Woodward Animal Center is aware of the financial strains being felt by many devoted pet owners amid COVID-19 business closures and layoffs. It is the Center's belief that animals provide unconditional love and comfort especially in times of crisis and the non-profit organization wants to ensure loving pets are able to remain with their families during these uncertain times. As part of the Center's AniMeals program, starting Monday, March 23, the Center will hold "drive-through" pet food distributions at no cost to those who have recently lost jobs due to COVID-19.
The COVID-19 outbreak has caused restaurants, retail and service-related businesses to close, leaving many without a paycheck. Thanks to the support of Center friends Blue Buffalo and Naturally Fresh, San Diego pets will not go without the necessities of food and cat litter. Next week, the Center will begin its first week of "drive-through" style pet food distributions on Monday, Wednesday, and Thursday, giving out a two-week supply of dog or cat food per pet/per household (maximum 3  pets).  Additionally, Naturally Fresh will supply the first 200 people with a 6 lb bag of cat litter per cat. Interested recipients must have been recently laid off due to COVID-19 quarantines and closures and are required to fill out a pick-up appointment request form.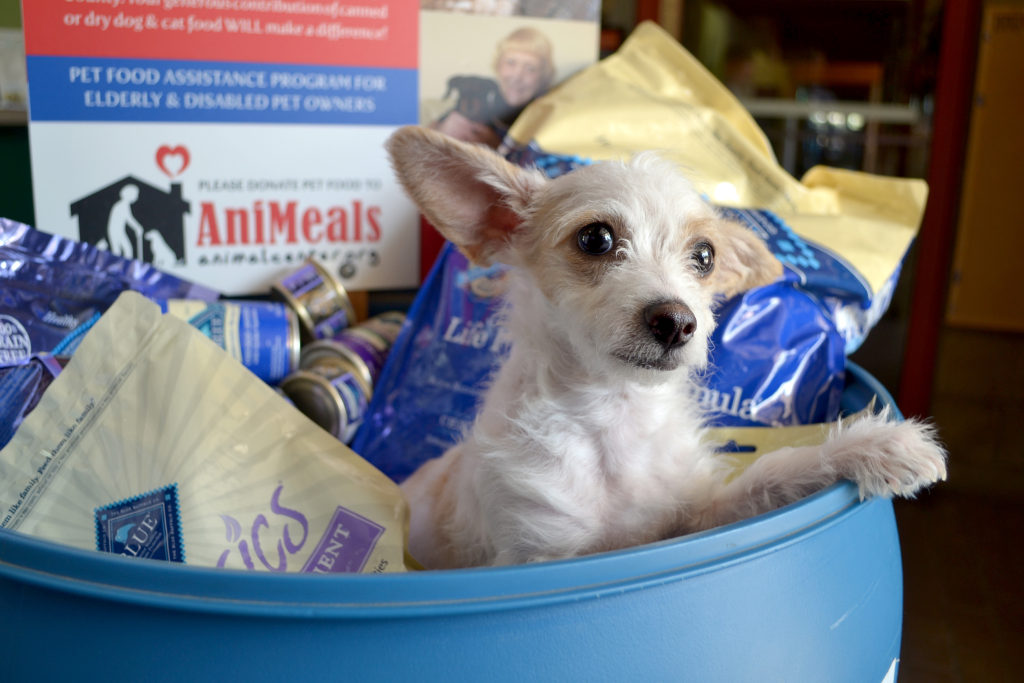 "Pets are members of our families too and we want to assist in keeping them fed in this stressful time. Keeping families together, healthy and happy is one way we can help others," said Helen Woodward Animal Center Director of Outreach Services Christen Hanley. "We're seeing so many members of our community impacted and we hope that this will bring a little peace to families with pets in this time of need."
The Center's AniMeals program provided nearly 500,000 meals to the pets of homebound seniors, disabled veterans and homeless individuals throughout San Diego County last year. The programs aims to keep pets in the homes of their loving owners who cannot leave their homes to purchase pet food or are on a limited or fixed income. These pets are often their owner's most loving companions and reasons to get up every morning.
In an effort to follow social distancing protocols recipients' pick up times will be scheduled on 10 minute staggered intervals. Those picking up, are also asked to remain in their vehicles.
AniMeals Relief Pick up Schedule (Appointments for pickups are required):
Monday, March 23 from 10 a.m. to 1 p.m.
Wednesday, March 25 from 1 to 4 p.m.
Thursday, March 26 from 11 a.m. to 2 p.m.
More distributions will be scheduled in the weeks to follow, pending pet food supply
This expanded AniMeals Relief service is made possible thanks to support from Blue Buffalo, Jimbo's and Naturally Fresh. Pet-loving members of the public can support their neighbors and furry community members and help ensure we're able to help as many individuals as possible by making a monetary donation.