HELEN WOODWARD ANIMAL CENTER ISSUES FIRE SAFETY TIPS
The Center Partners with its New Animal Ambassador Cinder and Local Fire Departments to Remind Households of National Pet Fire Safety Day…
Rancho Santa Fe, Calif.  (July 14, 2020) – With the temperature heating up, San Diego is launched directly into fire season and human family members are not the only ones at risk.  A very lucky little bearded dragon has become Helen Woodward Animal Center's latest animal ambassador and its new name, "Cinder," is no coincidence.  Cinder and Helen Woodward Animal Center, along with the Rancho Santa Fe Fire Department, remind the public that Wednesday, July 15th is National Pet Fire Safety Day and ask pet owners to stay diligent and practice safety measures.
Late last week, a palm tree fire placed an unlikely victim in the path of firefighters.  On Thursday, July 9th, a southern California Fire Authority Firefighter reached out to Helen Woodward Animal Center regarding a baby bearded dragon.  He and team members had come across the scaled critter dodging flames as they battled a blaze potentially caused by arson and escalated by the summertime scorching temperature.  Unclear how the dragon found itself in danger's path, the team rescued it and obtained crickets and vitamin powder at a local pet store hoping the owner would arrive.  No one ever came to claim the dragon and now Helen Woodward Animal Center is happy to welcome "Cinder" onto its education team.  The bearded dragon is a reminder that fire season takes many animal lives and it is our responsibility to keep our pets safe.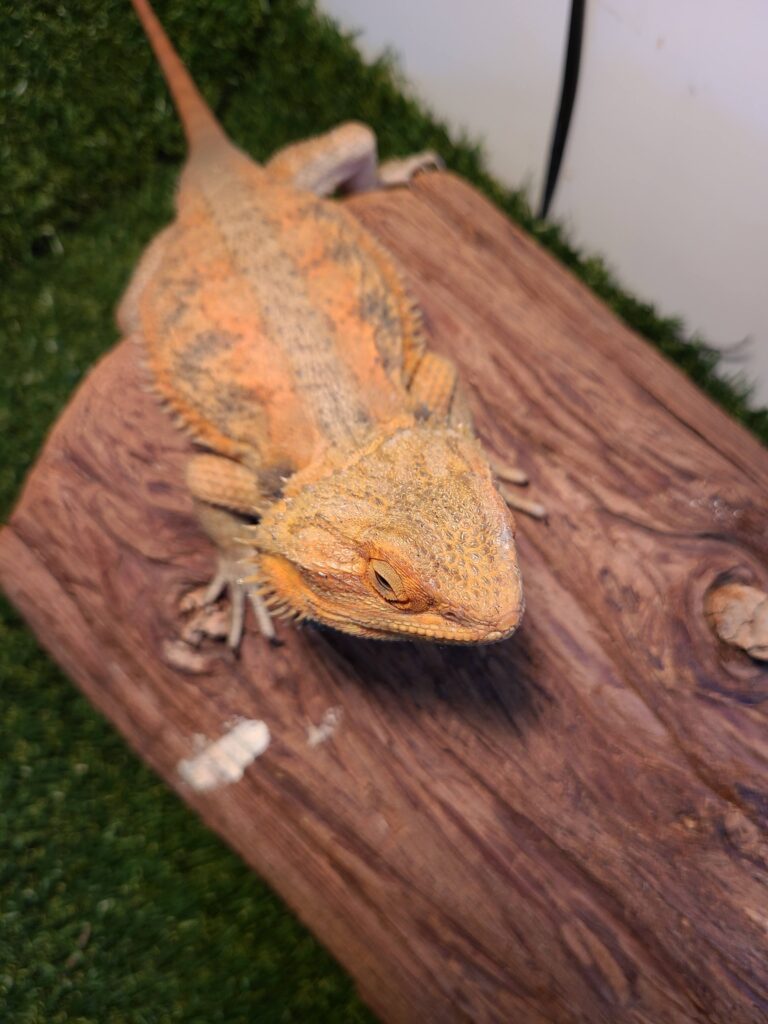 Helen Woodward Animal Center is no stranger the extreme danger wildfires can cause for our animal friends.  In 2014, the Bernardo Fire blackened hundreds of acres locally and forced the evacuation of all 400 Center animals, from dogs and cats, to chickens, desert tortoises, and alpacas.  Local residents with trucks, as well as the rescue team from SeaWorld, the Del Mar Fairgrounds, and other pet shelters around San Diego came to the Center's aid to provide transport and lodging.
National Pet Fire Safety Day was instituted in 2009 by The American Kennel Club and ADT Security Services to help reduce the estimated 500,000 pets affected by home fires each year. The day aims to bring nationwide awareness and education to pet owners about potential risks when pets are left home alone.
Throughout the month of July, Helen Woodward Animal Center is providing pet alert stickers for the windows of pet owners.  The Center, along with the Rancho Santa Fe Fire Department asks that pet owners remember the following safety tips to protect your pets.
TIPS AND REMINDERS:
Place a pet alert sticker in the window of your home. Include how many pets are in the home, what types, and any important information for locating them.
Keep pets near entrances when away from home. This will make it easier for firefighters to find them. Make sure collars and leashes are easily accessible.
Include pets in your escape plan. Create an escape plan and practice it regularly. Someone will need to be in charge of getting your pet out of the house if there is reasonable time to do so.
Keep important supplies in the trunk of your car. If your pets have special items that would be hard to obtain when escaping a house fire (medicine, special food, etc.), make sure to have a small supply in the trunk of your car for emergency escapes.
Have your pet microchipped and keep tags up to date. In the event your pet is able to escape, this will make it easier to find him or her after the fire.
Do a fire prevention scan of your home. Inquisitive pets can start fires. Never leave open flames unattended, consider removing stove knobs, and invest in flameless candles.