COVID-19 – How to help people and pets & CENTER UPDATES
Center Program and Service Updates during COVID-19
(Updated: Mar. 27, 2020)
With so many changes to our daily lives right now, one thing remains the same at Helen Woodward Animal Center – we're still working hard to save the lives of hundreds of pets in need weekly and our adoptions center is open for appointments. We're still partnering with overcrowded shelters and rescues in Texas, Louisiana and up and down California to provide safe life-saving transfers to San Diego to pets in need. The vital work being done at Helen Woodward Animal Center daily to find orphan pets permanent homes right now is essential.
We feel lucky to have supporters that are reaching out and asking how you can help!
TOP FOUR WAYS YOU CAN HELP RIGHT NOW!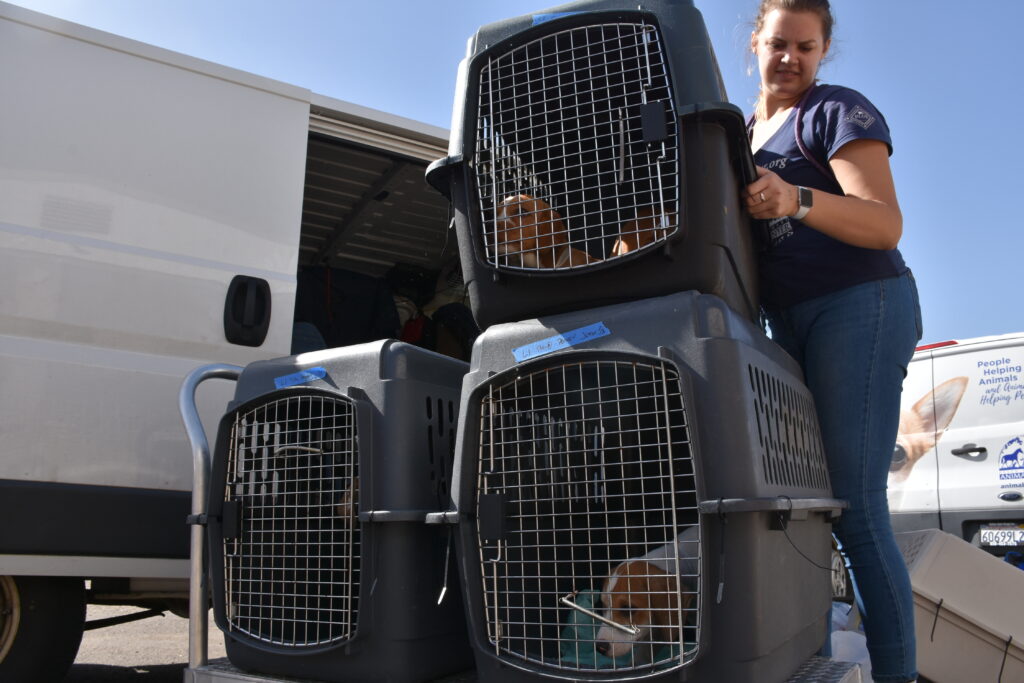 1. DONATE TO ORPHAN PETS: Your support right now means the world to us!  Without it, we couldn't continue to pull loving pets from high-kill shelters and bring them to the Center. Many of these shelters are having to close their doors to the public right now, putting beautiful dogs and cats at a higher risk.
2. DONATE TO ANIMEALS RELIEF: COVID-19 has caused expansive business closures and led to so many loving pet owners losing their jobs. AniMeals Relief efforts have been activated to distribute much-needed pet food to the recently unemployed. We have been inundated with requests for pet food and need your help to fulfill the need and purchase more food for distribution to those most affected financially.
3. GIVE BACK WHILE YOU SHOP: It's easy to help Helen Woodward Animal Center while you do your regular shopping and stock up on groceries to stay home. Sign up for Amazon Smile and Ralph's Community Rewards to have a percentage of your purchases automatically go to support orphan pets! Plus, starting April 1, you can give to Helen Woodward Animal Center when you shop at Target, look out for details soon!
4. ADOPT: Furry faces are waiting to find their forever homes and offer YOU their stress relieving, happiness inducing abilities. If you've been thinking about adopting a new pet, right now is a great time! Current 'stay inside' orders mean more time to dedicate to raising a new dog or cat. Our adoptions center is open by appointment only. Learn more and schedule your time to meet your newest family member here.
HERE'S WHAT ELSE IS HAPPENING AT THE CENTER!
Be assured we're taking necessary health precautions at the Center, which you can read about on our website.