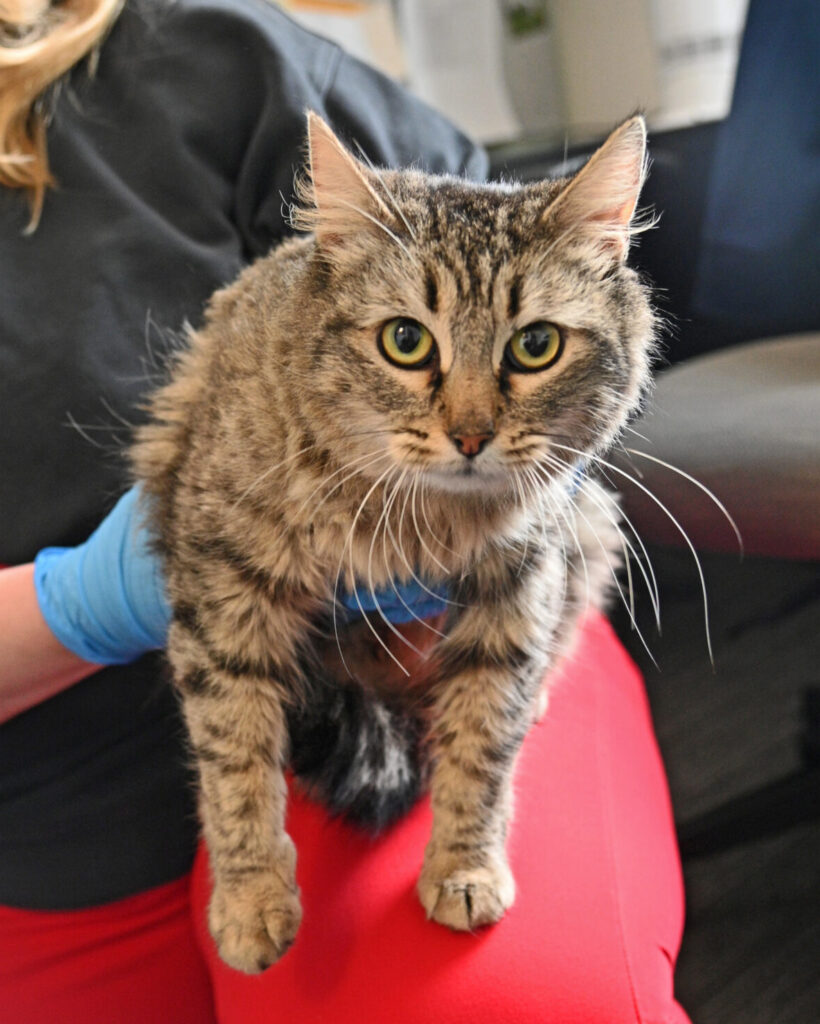 Penelope brought her beautiful babies to this world on February 17 and they are currently in foster care. These little peas look so alike that their foster mom had to put colored hair ties on them to tell them apart. They still have a few weeks before they become available, but if you want to get updates on their journey Follow The Litter!
All 5 kitties are black and barely 2 weeks old, as they grow older we hope to find specific characteristics to identify each one of them. In the meantime, Palmer is green, Paprika is purple, Parker is orange, Piglet is green, and Porsche is red. Have a look at what this bundle of babies likes to do throughout the day!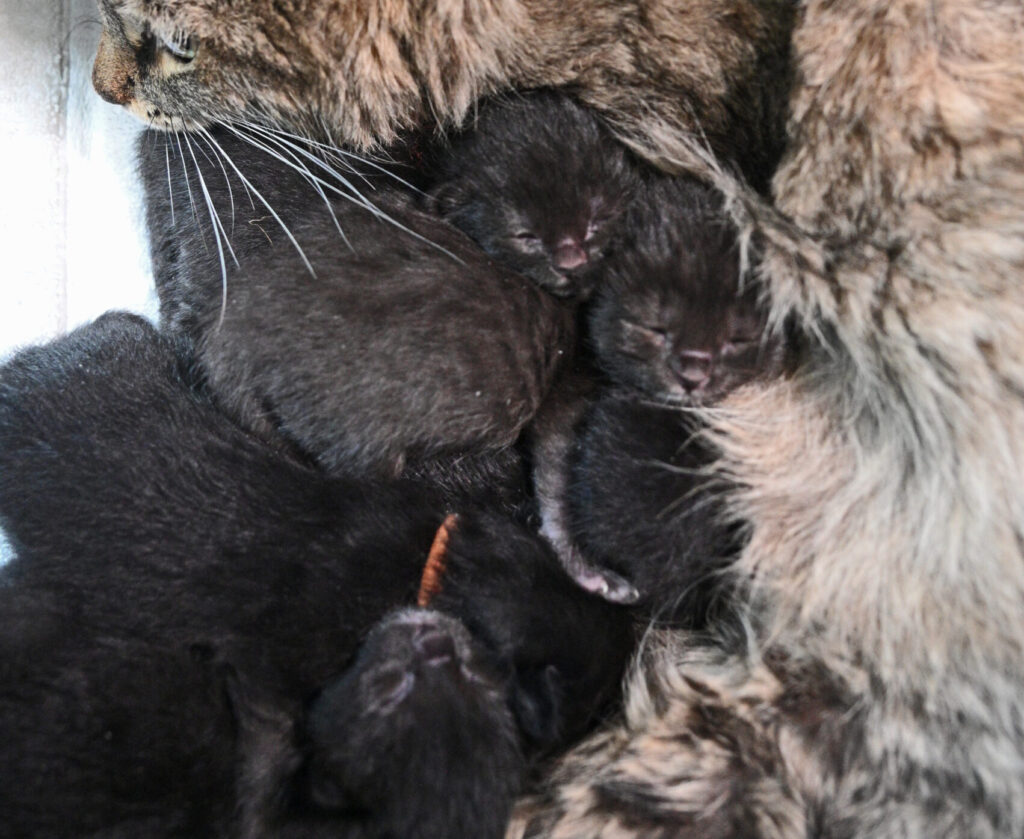 They LOVE TO CUDDLE!!!