Stand up and cheer because Follow the Litter is back! We'll be following mama Monica and her peppy puppies' trials and triumphs all the way from birth, through foster care, to adoption.
Update #1
Roll Call!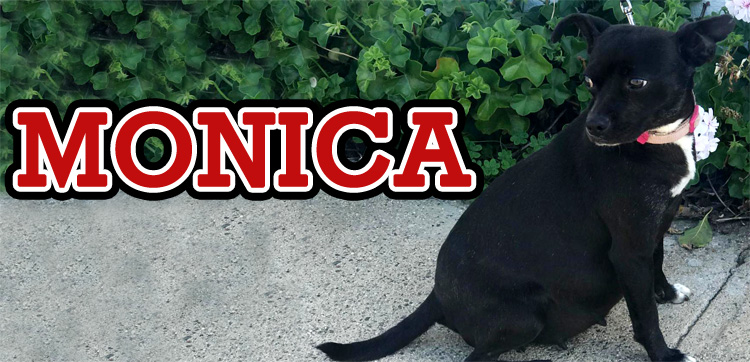 One of our rescue partners saved Monica and brought the pregnant 1-year-old Chihuahua blend to Helen Woodward Animal Center on February 4, 2020. Ever efficient, Monica gave birth in foster care less than 24 hours after her arrival.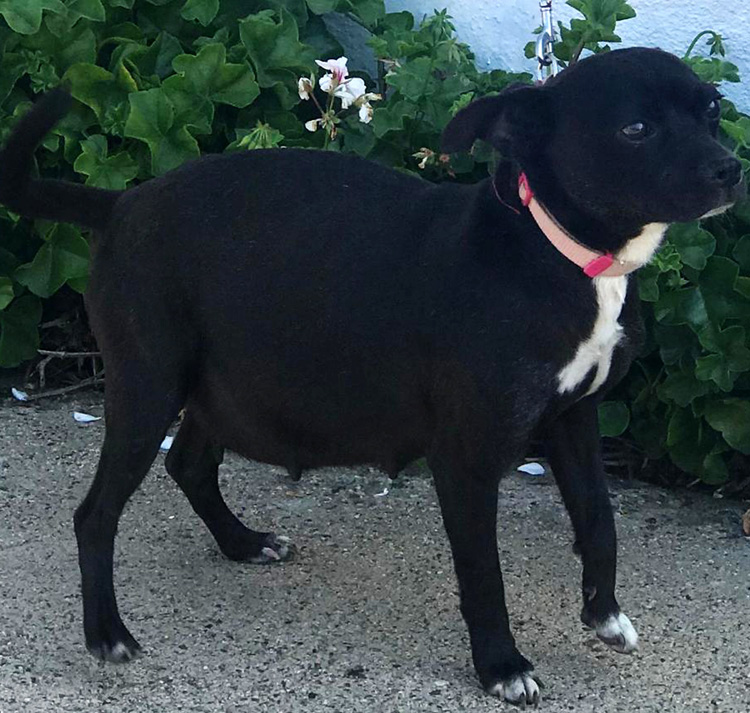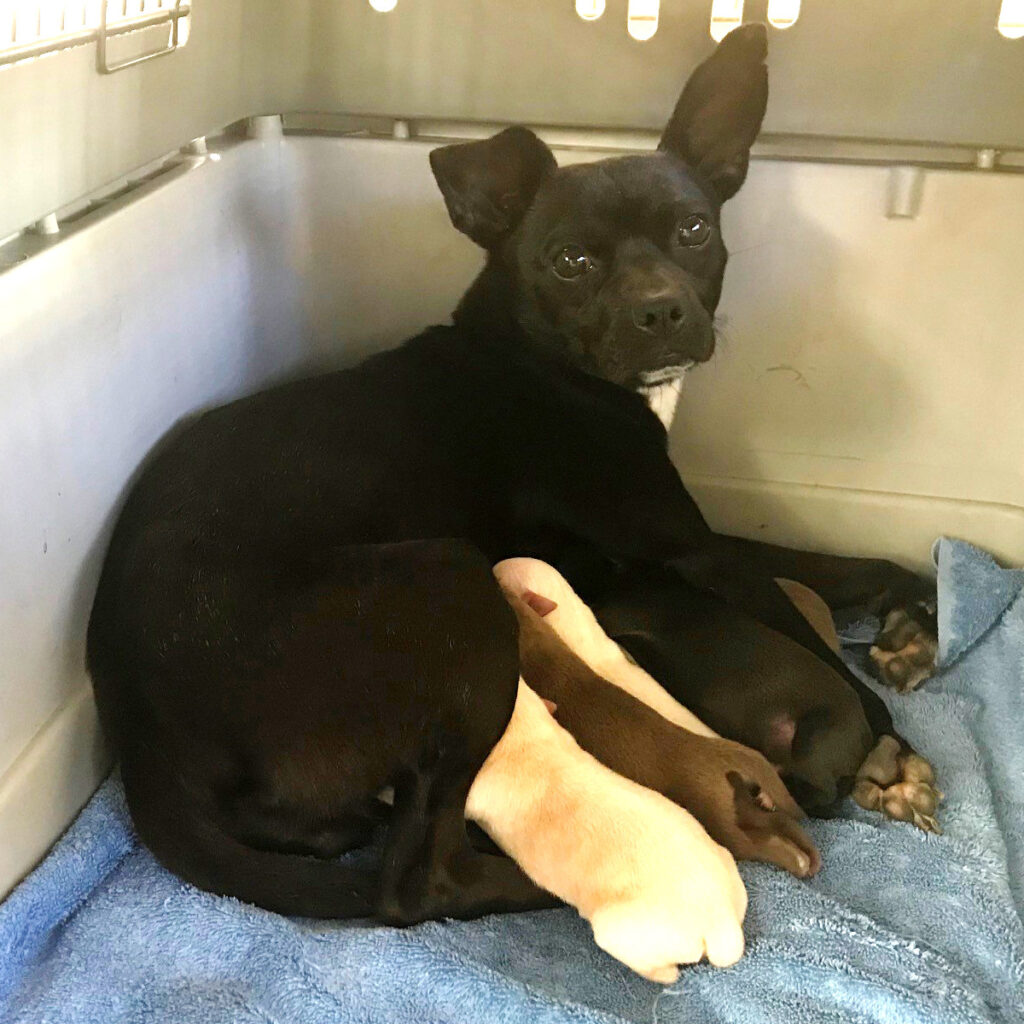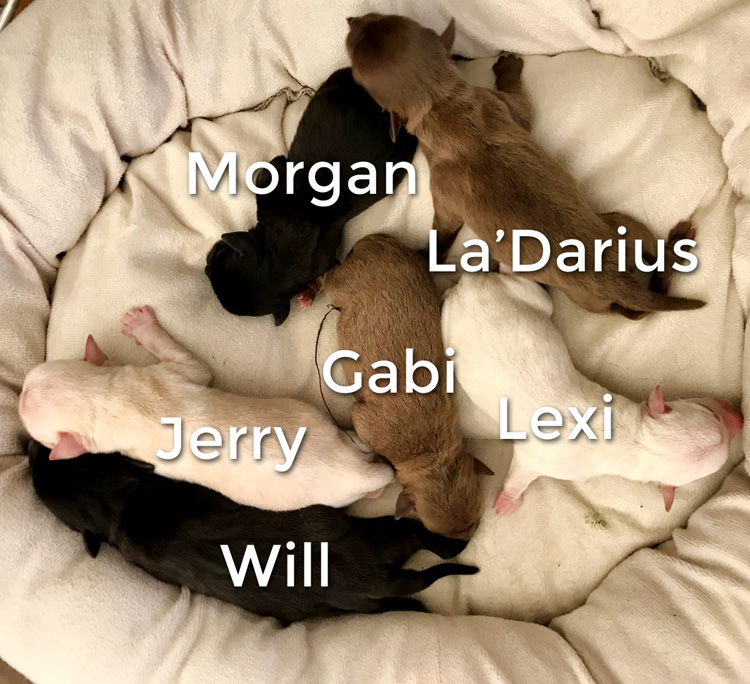 Monica's squad includes two girls (Gabi and Lexi) and four boys (Morgan, Jerry, La'Darius and Will.) Each one brings something special to the squad.
Devoted mama Monica is determined to get her six puppies in peak form for the biggest day of their lives: ADOPTION DAYtona. Stay tuned!