Welcome to the latest edition of Follow The Litter, where we follow a litter of rescue kittens and their mama cat all the way from birth through foster to adoption. We bet that Katwo and her Ski Kits will speed straight into your heart.
Update 1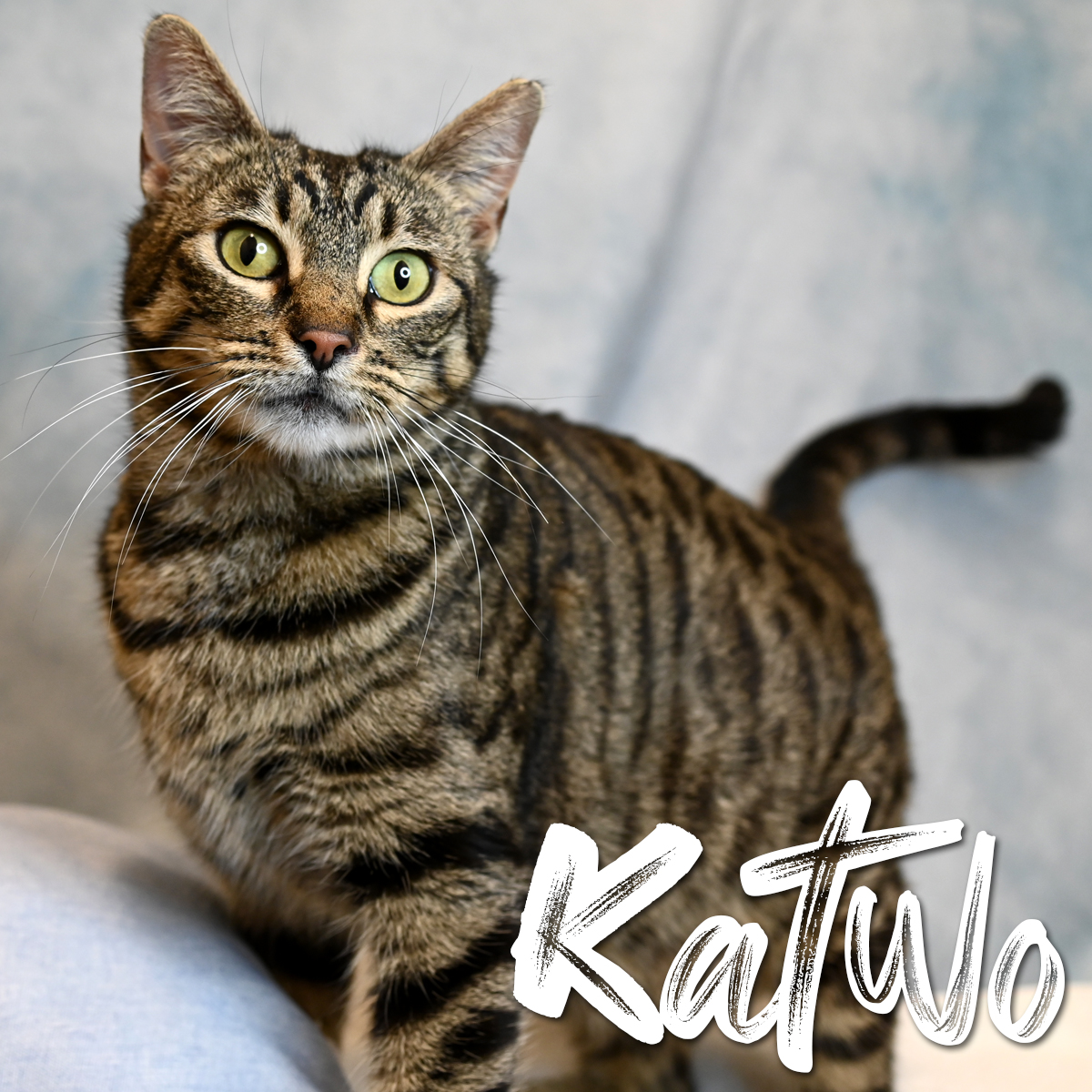 Katwo is one smart cat. This 1.5-year-old tabby was living as a stray on the streets of Santee. To survive, she joined a feral cat colony that was kept fed by a kind neighbor. The woman would see Katwo from time to time and soon knew that this friendly girl was not feral. Eventually, she realized that Katwo was expecting kittens, so she brought the mama cat into her home and contacted one of our local rescue partners.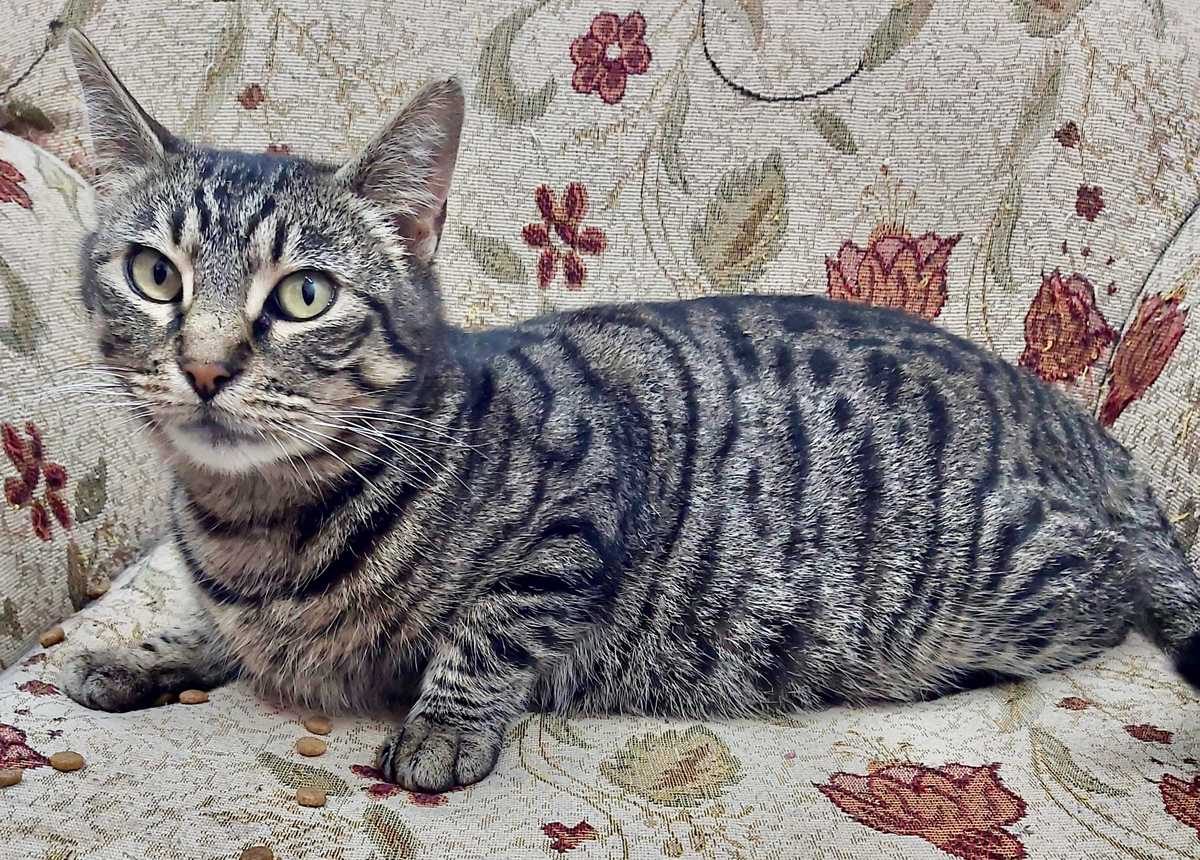 On January 30, 2021, Katwo gave birth to three adorably squirmy kittens. It was now urgent to find a comfortable foster home where Katwo could nurse her newborns for the next 6 weeks. That's where Helen Woodward Animal Center came in.
In our next update, we'll introduce you to the kittens! Stay tuned.


Update 2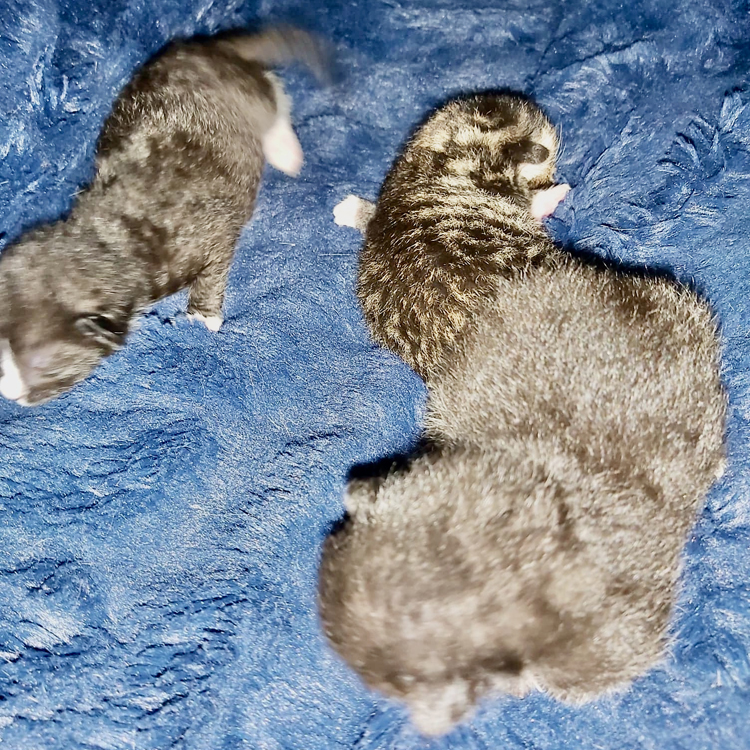 The first photo of the kittens we received from our rescue partner
Katwo gave birth to Helen Woodward Animal Center's very first feline litter of 2021. The kittens are all named after ski brands because we know they're going to take the world by storm.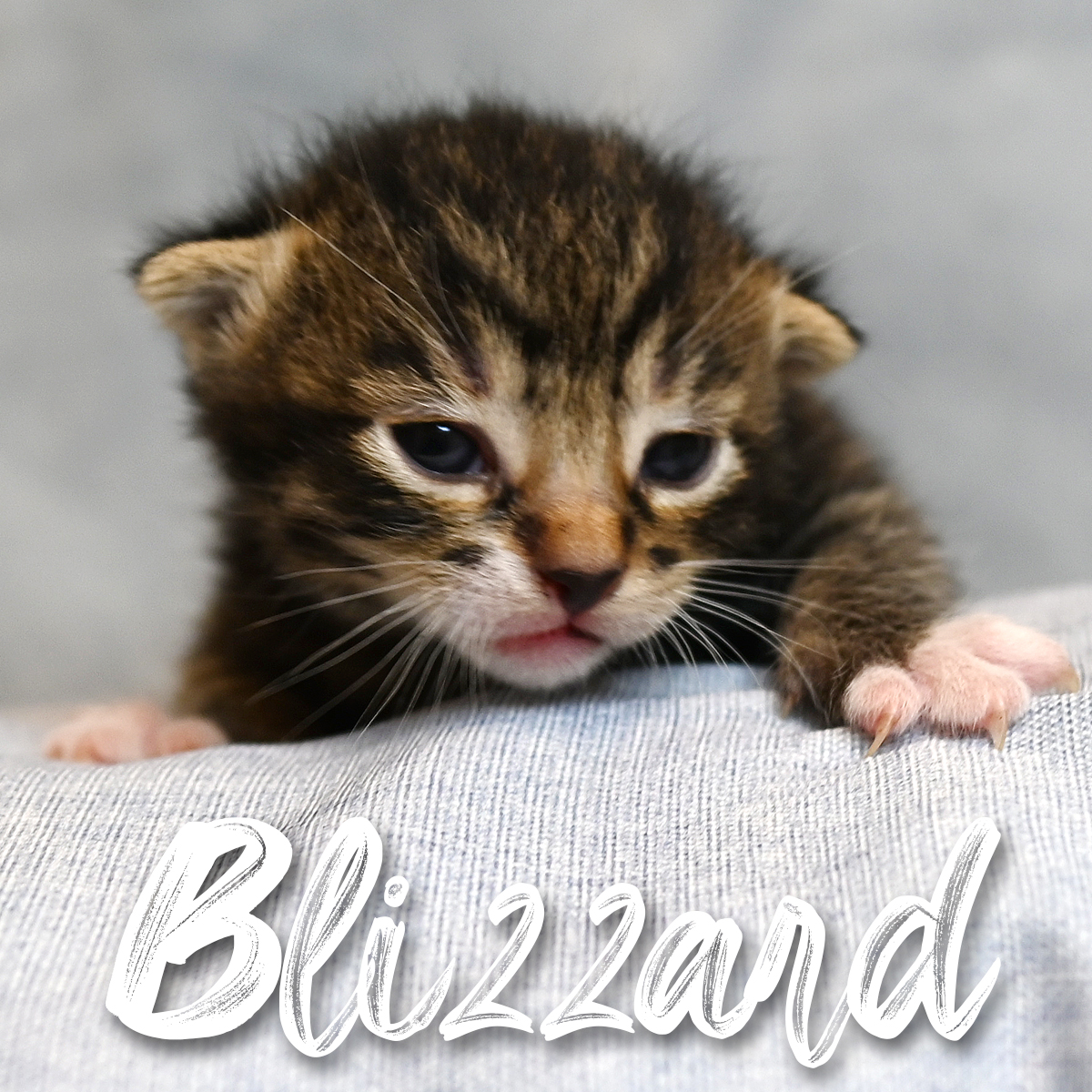 Blizzard, male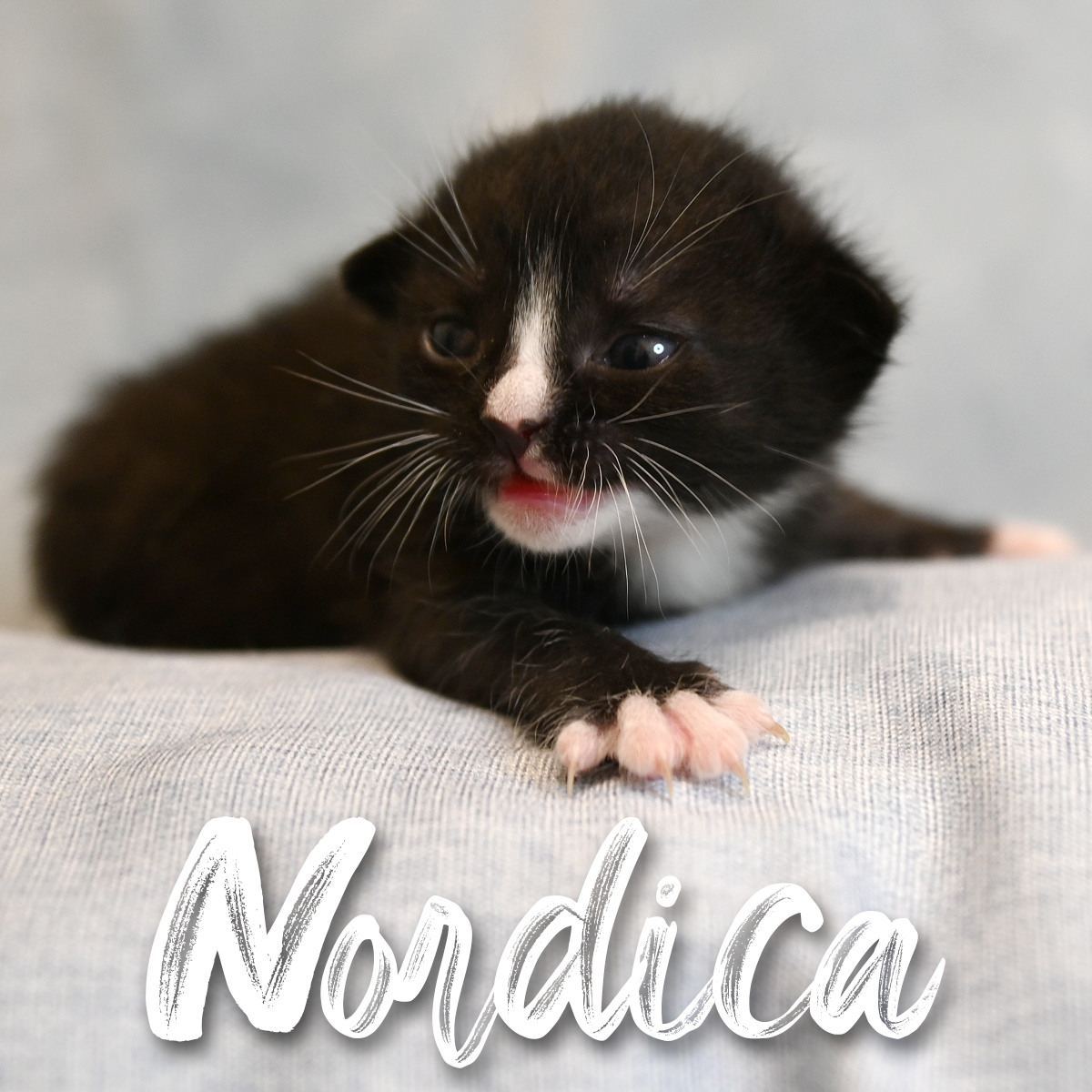 Nordica, female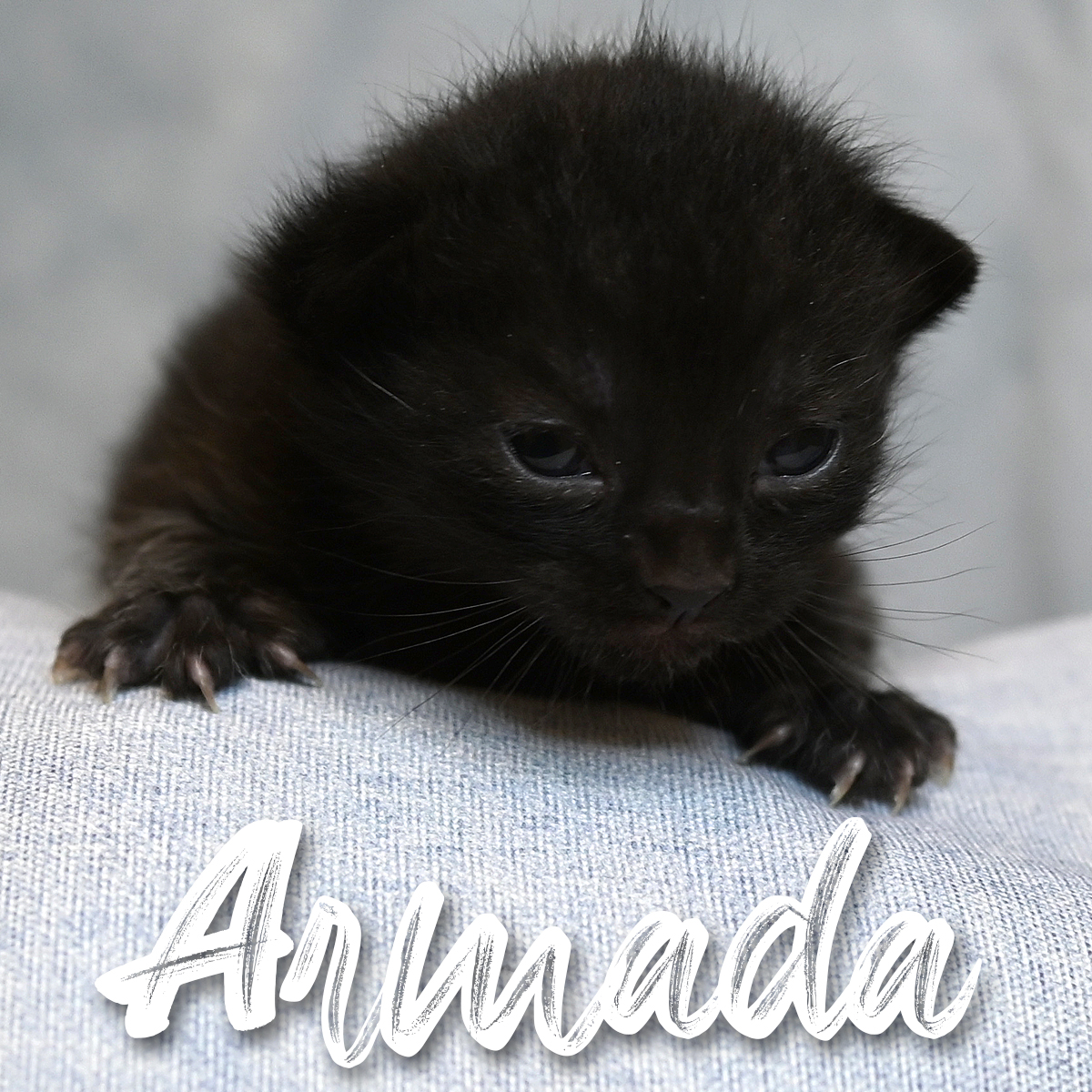 Armada, female
The family arrived at the Center on February 11, 2021. Although the kittens were only 1.5 weeks old, they could certainly use their tiny lungs to loudly yell for mom!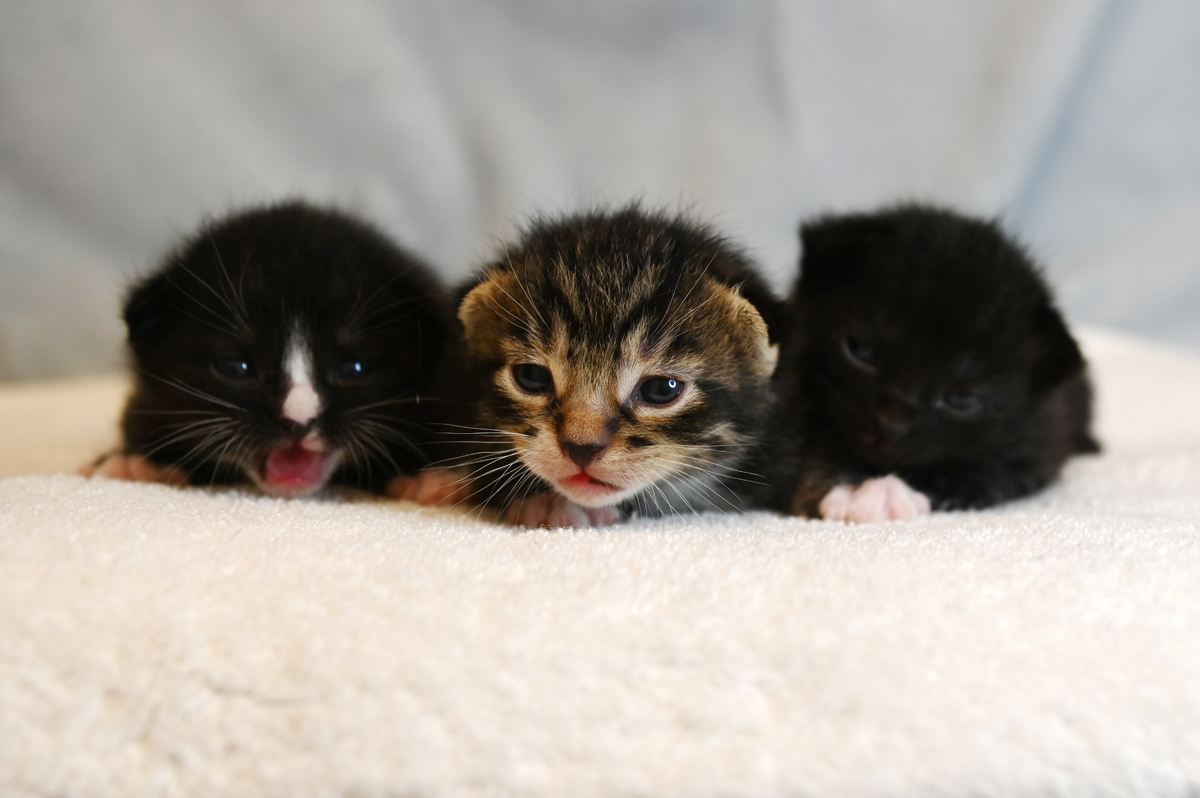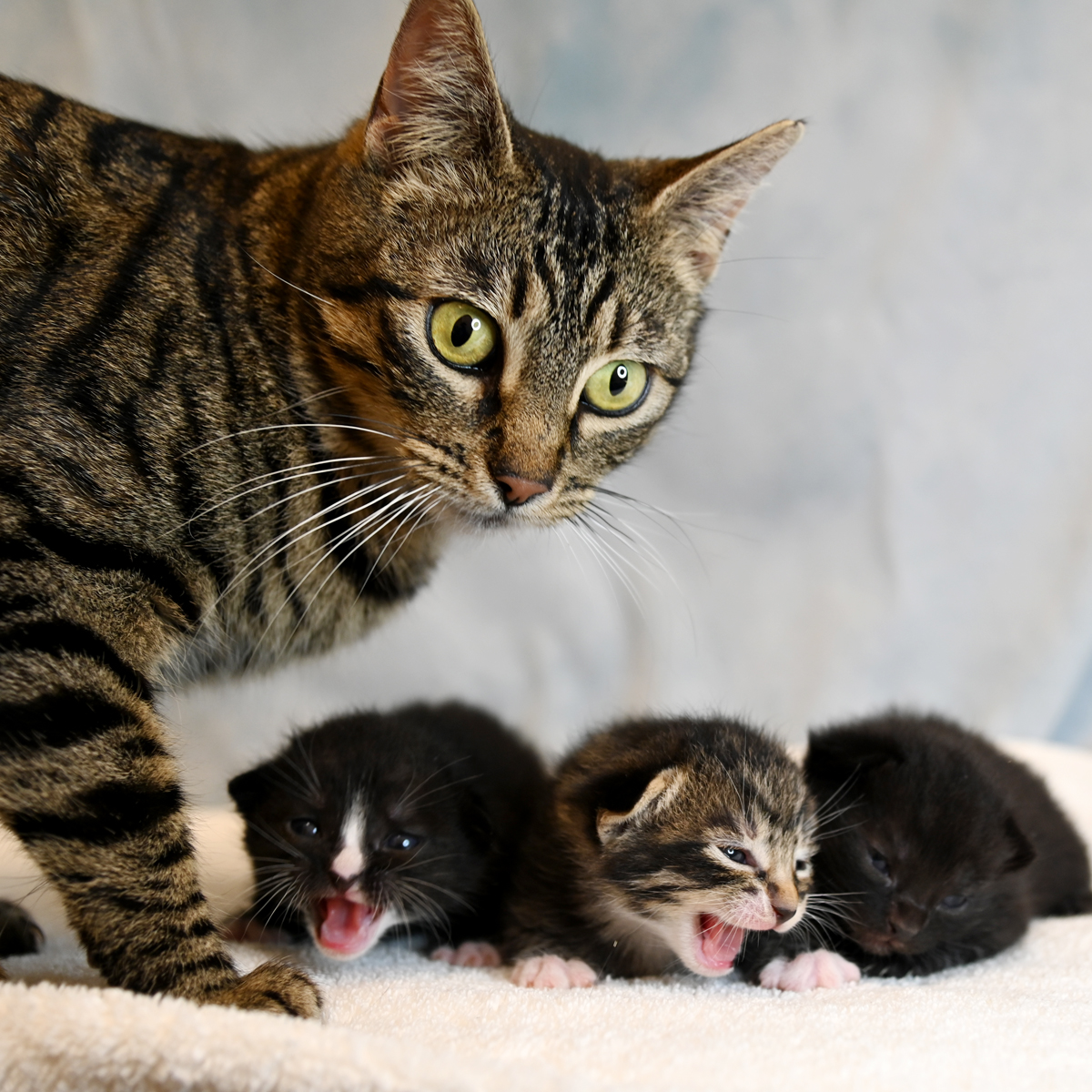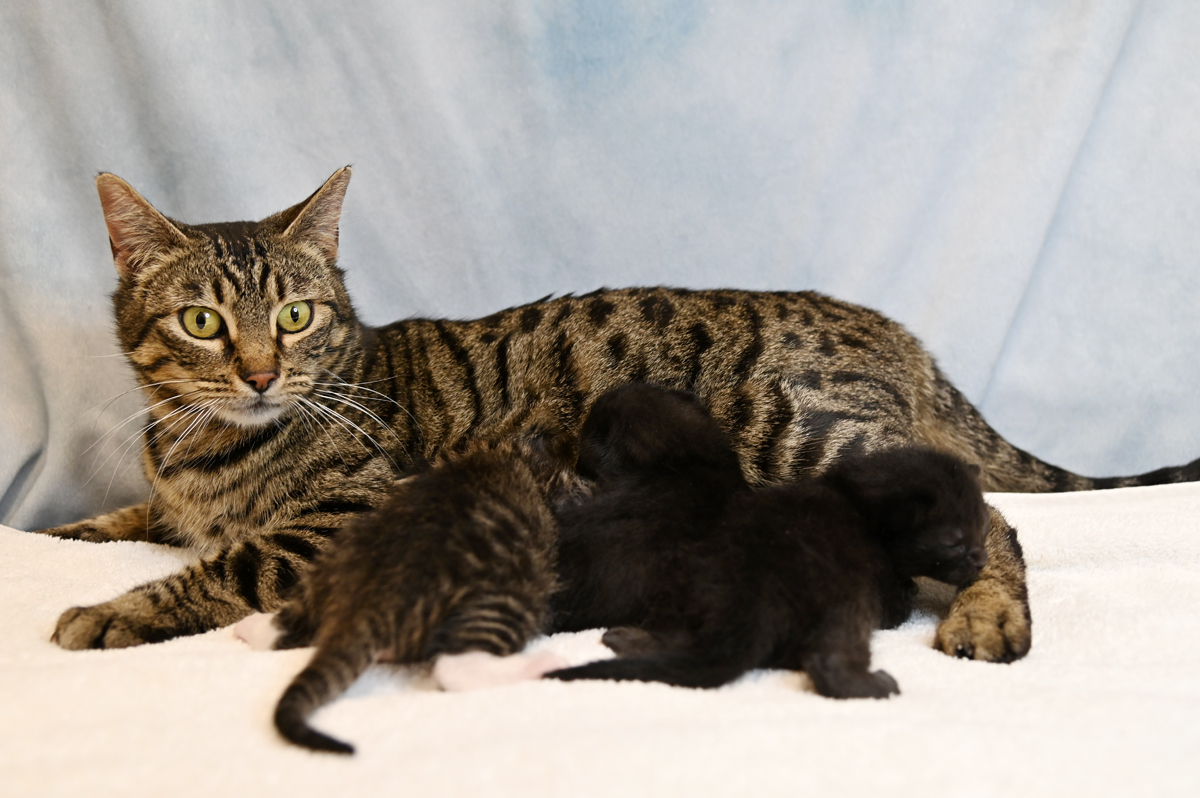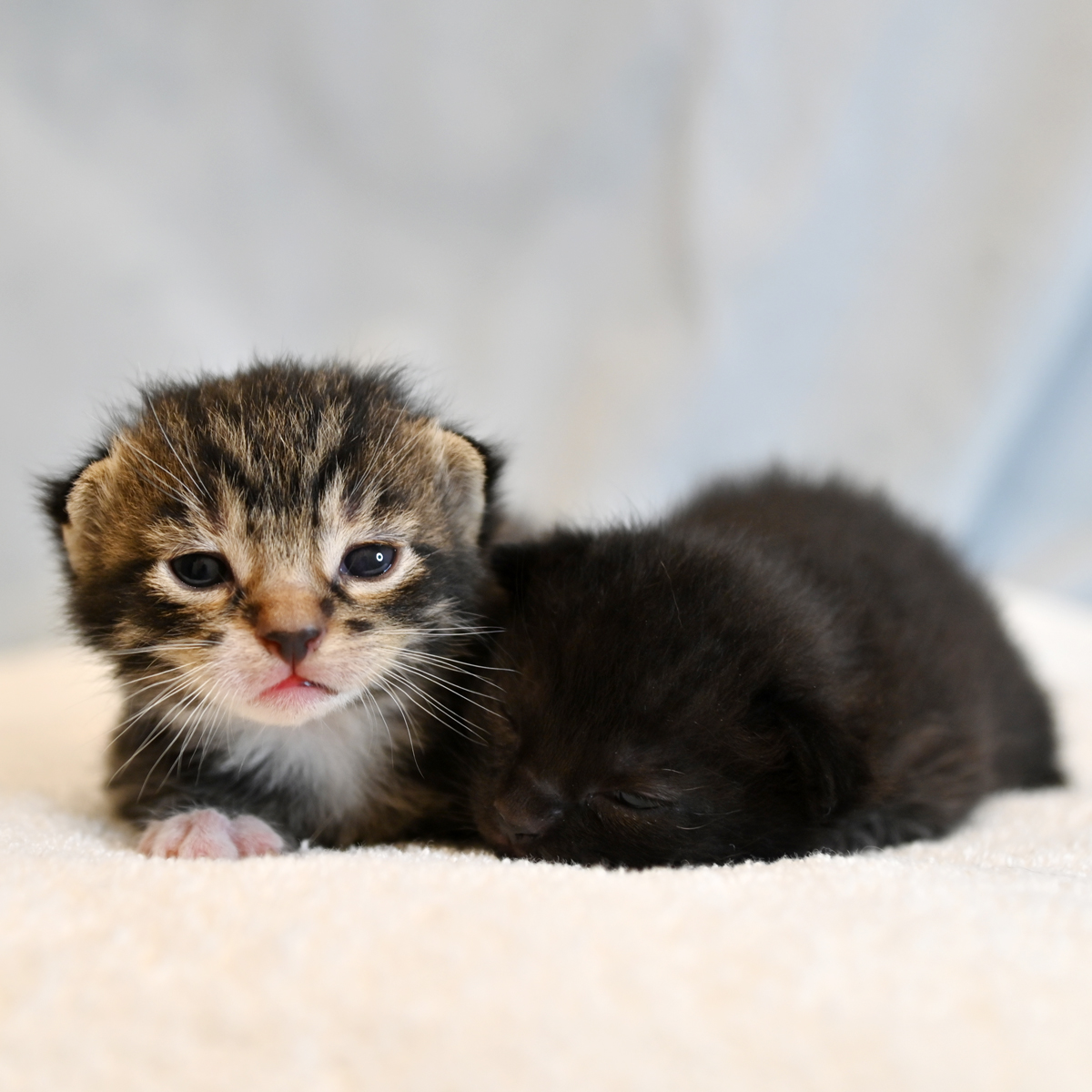 Update 3
We blinked, and Armada, Blizzard and Nordica went from squirming newborns to curious explorers! Here's a look at Katwo and her kittens in their foster home: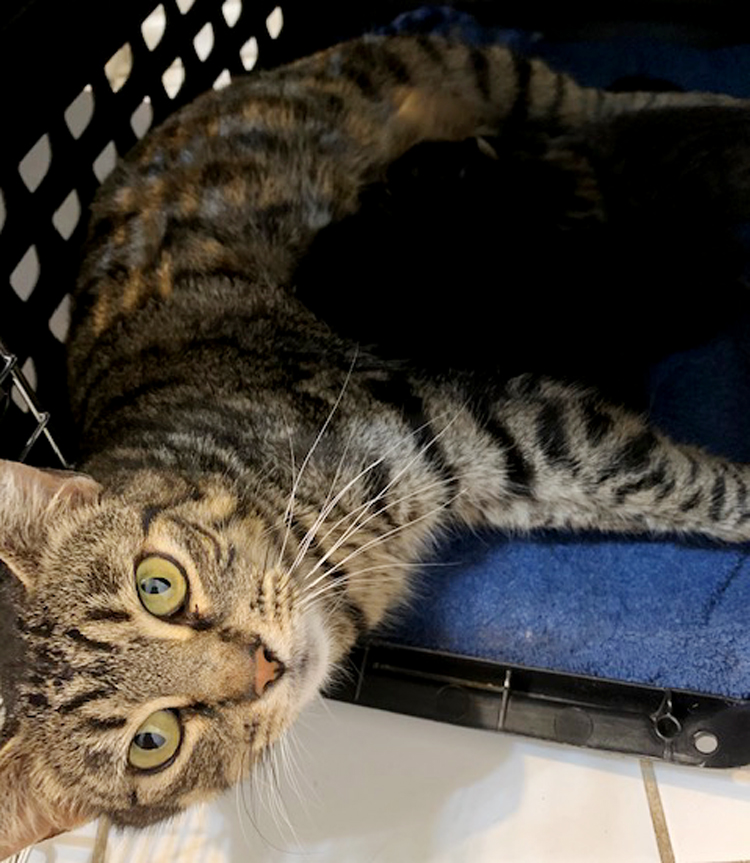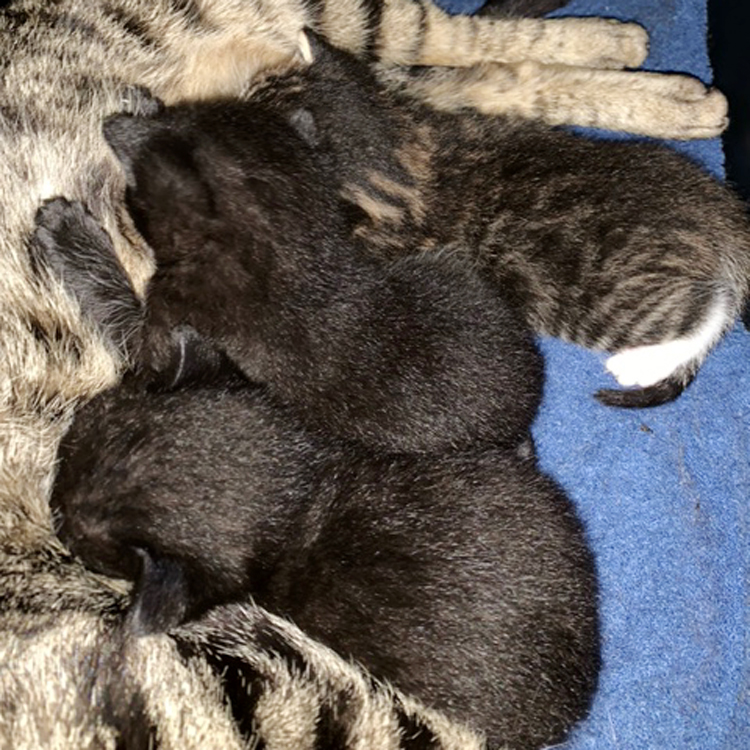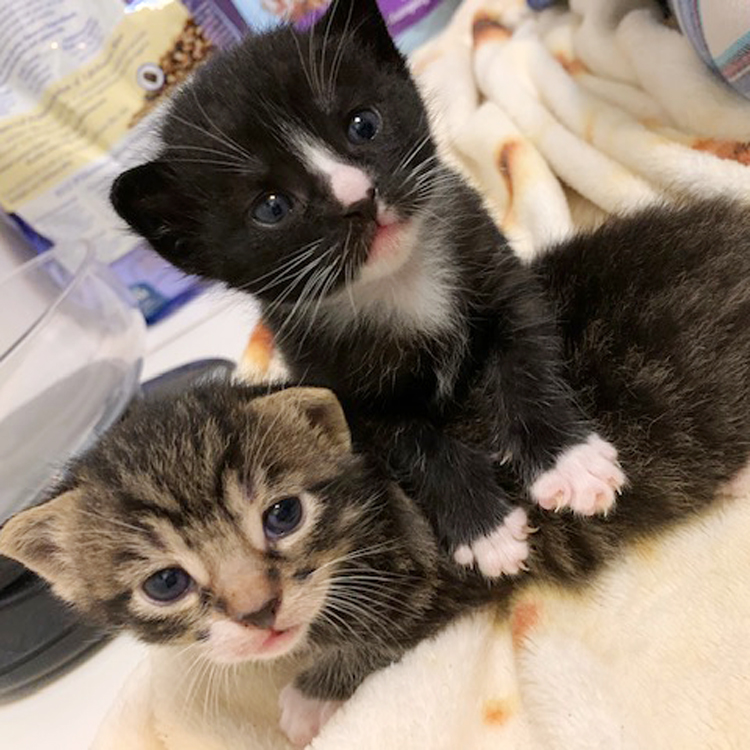 Update 4
Rancho Santa Fe may not have the snow they're getting right now up in Big Bear, but our Ski Cats still enjoyed frolicking in a winter wonderland during their most recent visit to the Center for a check-up.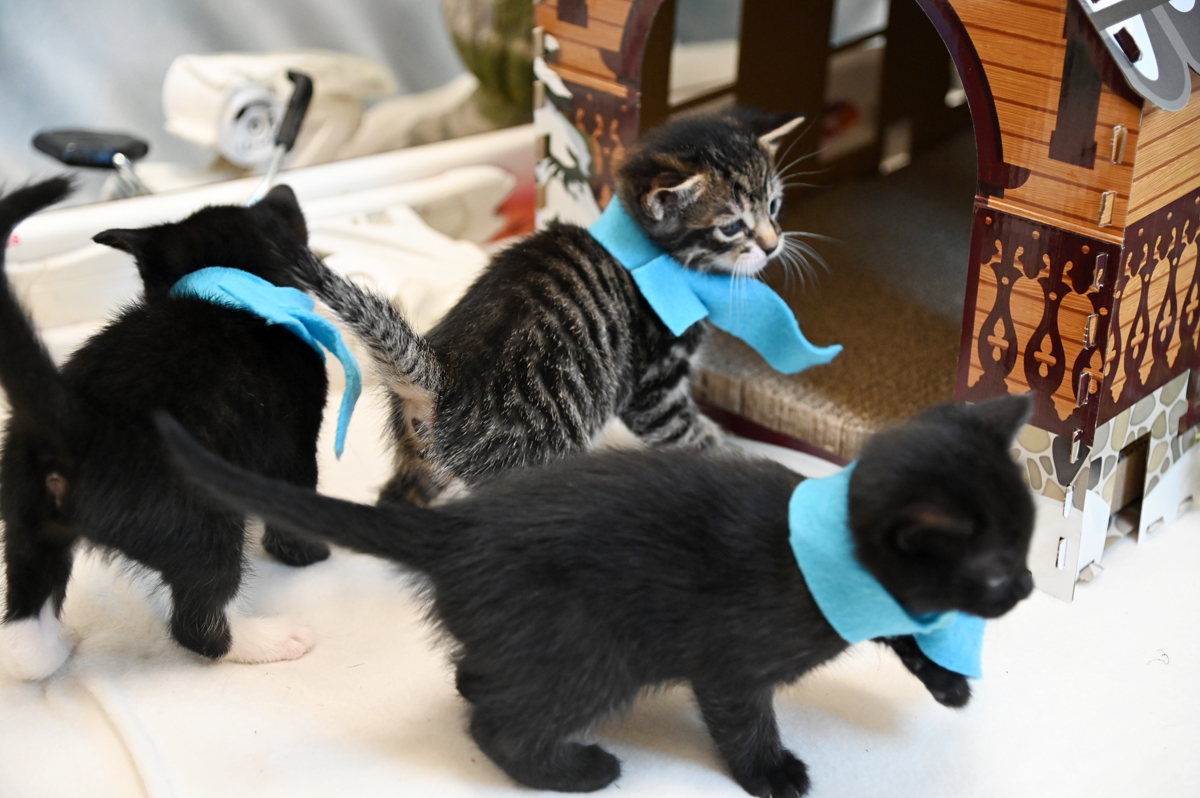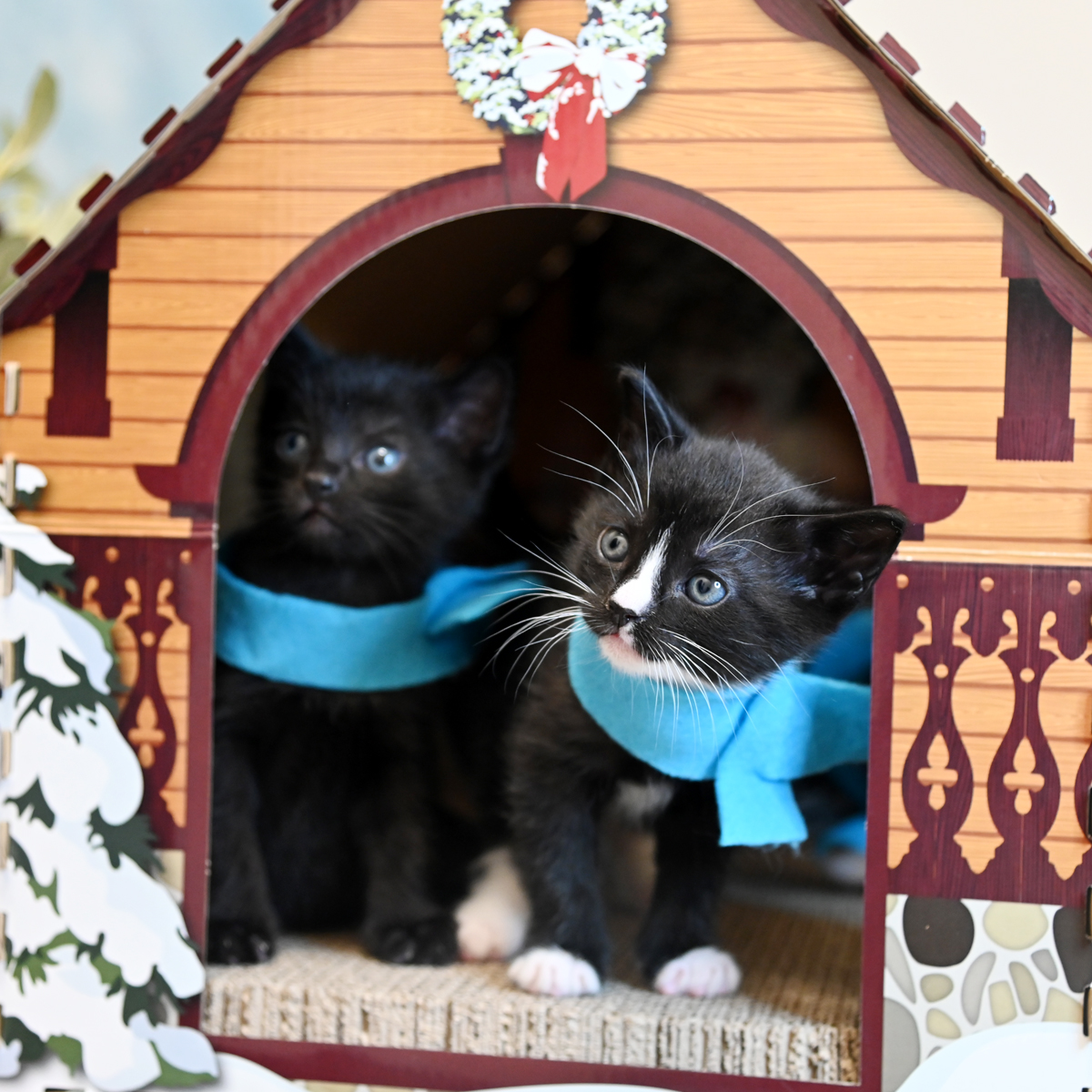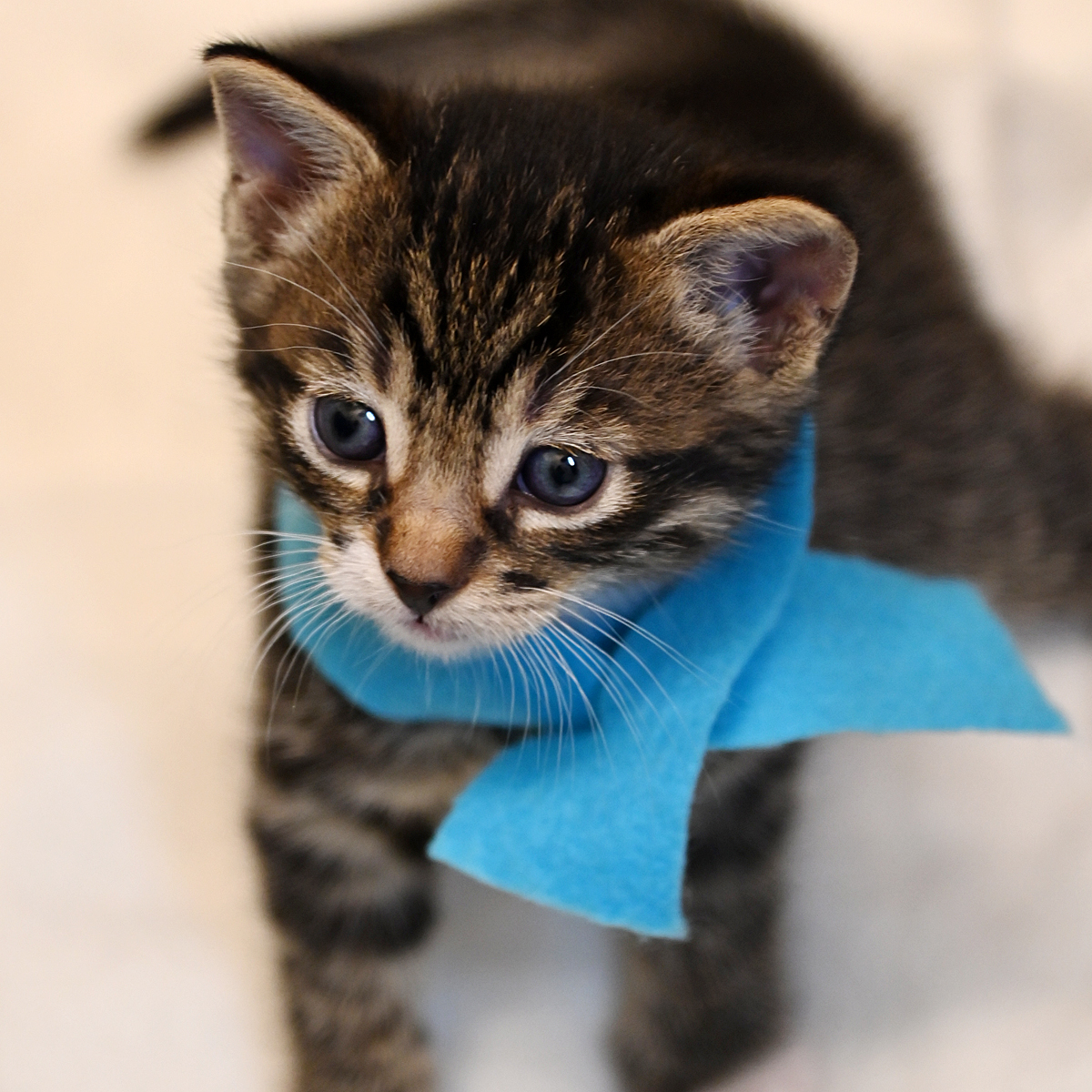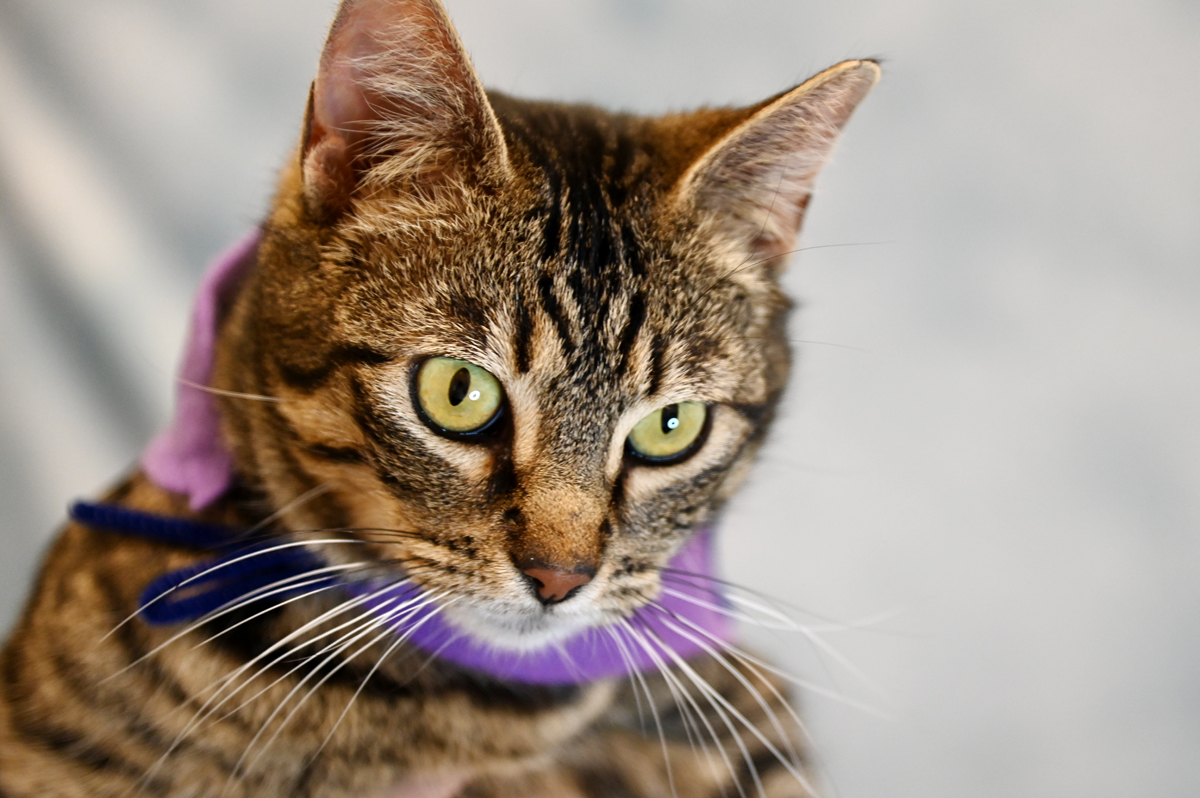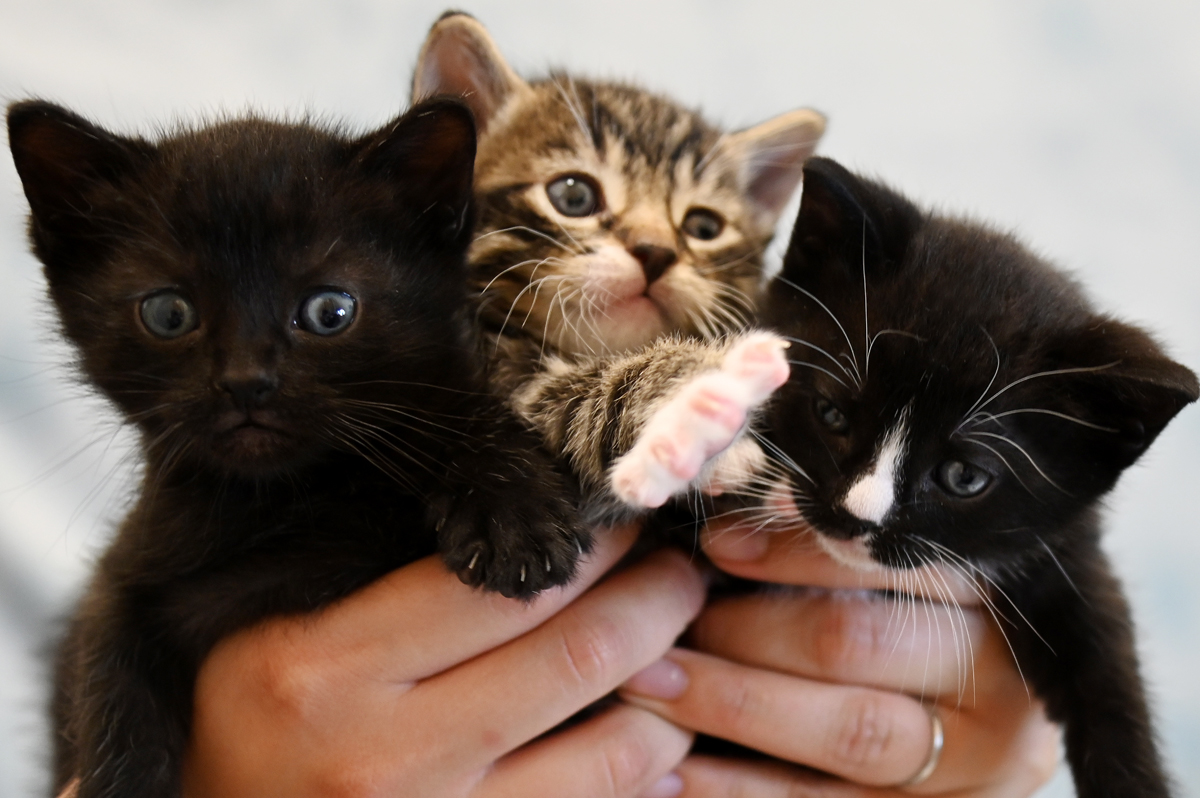 Put us down! We want to get back to "kitten" the slopes!


Update 5
We couldn't give felines like Katwo, Armada, Blizzard and Nordica a second chance without dedicated foster volunteers. They allow our mama cats to nurse their kittens in a comfortable, safe environment. Plus, after 8 weeks being socialized in a home environment, they go on to become wonderful family pets!
Here are some recent snaps of the Ski Cats in their foster home, along with some fun facts about the kittens courtesy of their foster.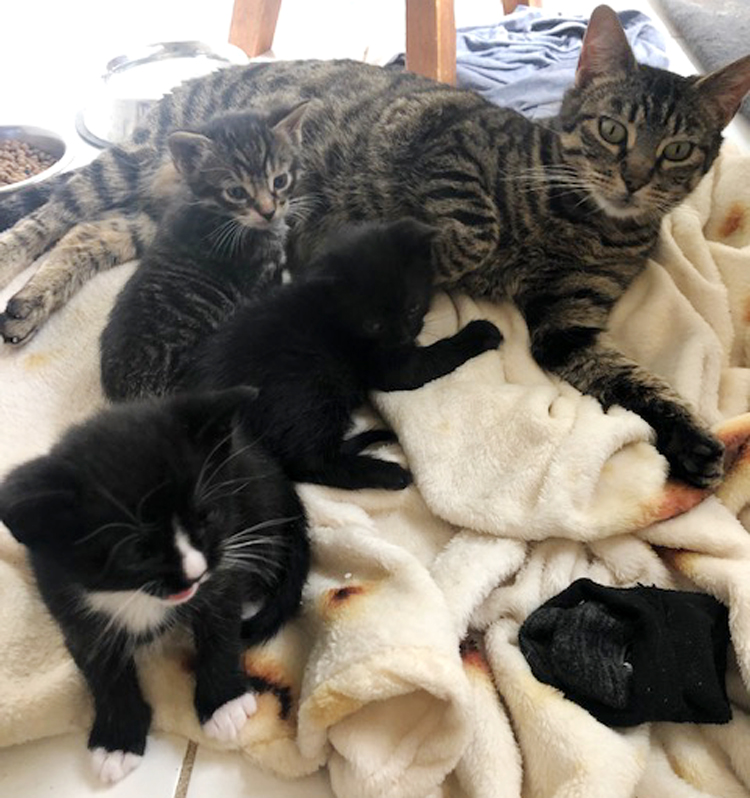 Armada: The Overachiever
She was the first kitten to walk AND the first to eat solid food. (Show off.)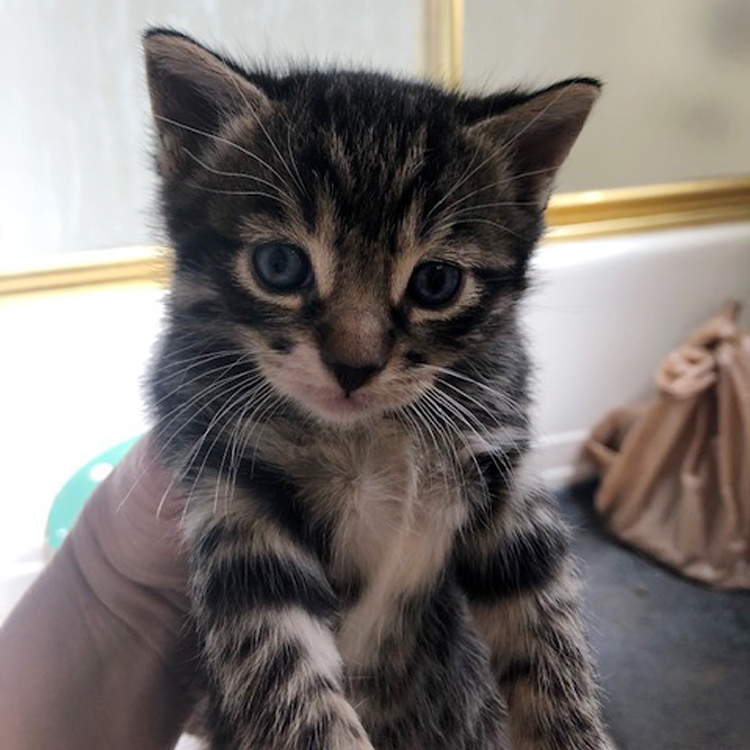 Blizzard: The Handsome One
This charming guy has started purring and loves being snuggled. (Actually, all three of them do!)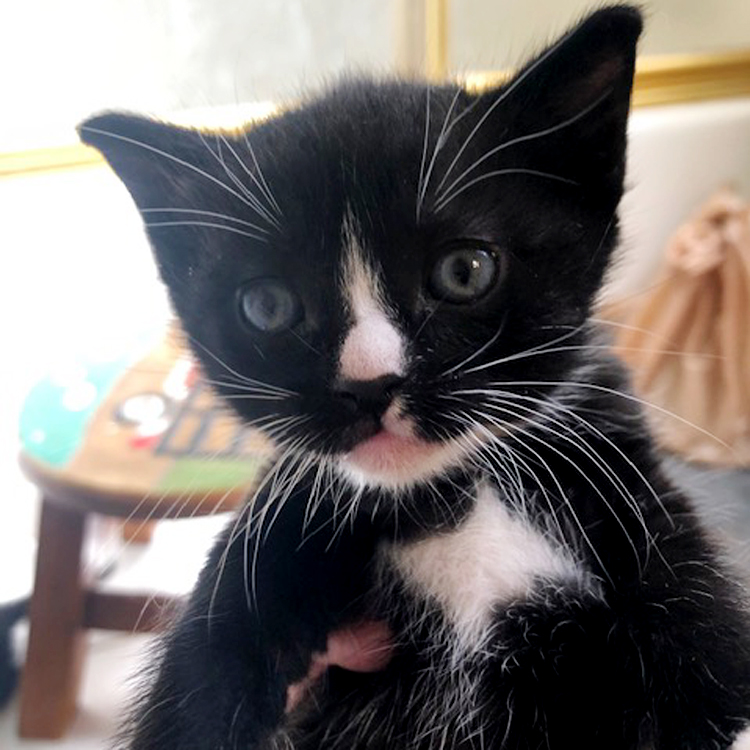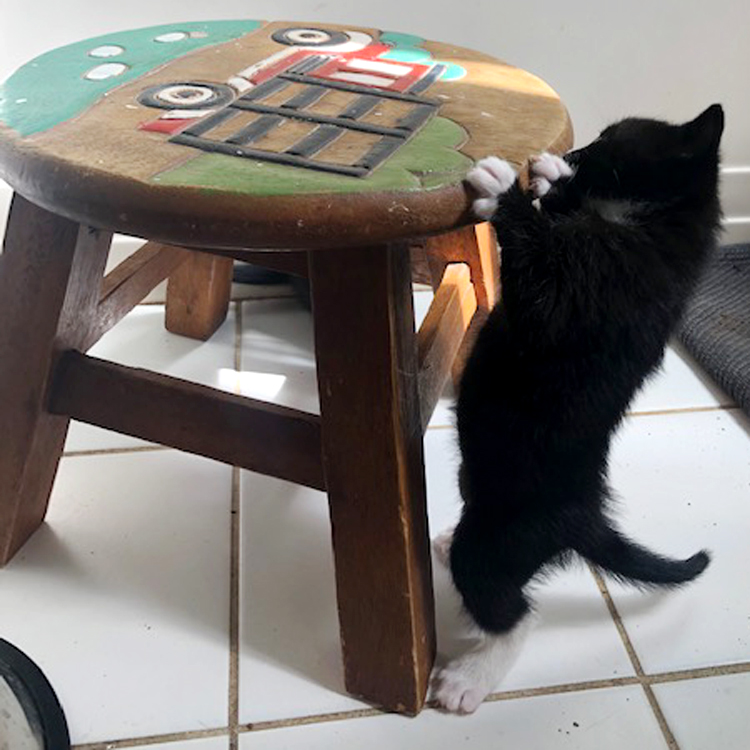 Nordica: The Hard Worker
She is incredibly determined to climb the step stool. (At the time of this publication, she has not yet made it to the top, but we will keep you posted on any new developments.)
Interested giving a temporary home to orphan pets like Katwo and her kittens? Learn more about our foster program and sign up here!


Update 6
On March 16, the Ski Cats returned to the Center for the 6-week check-up, vaccines and pawdicures. The kittens currently weigh just over 1 pound each, and mama was just as friendly and chill as ever.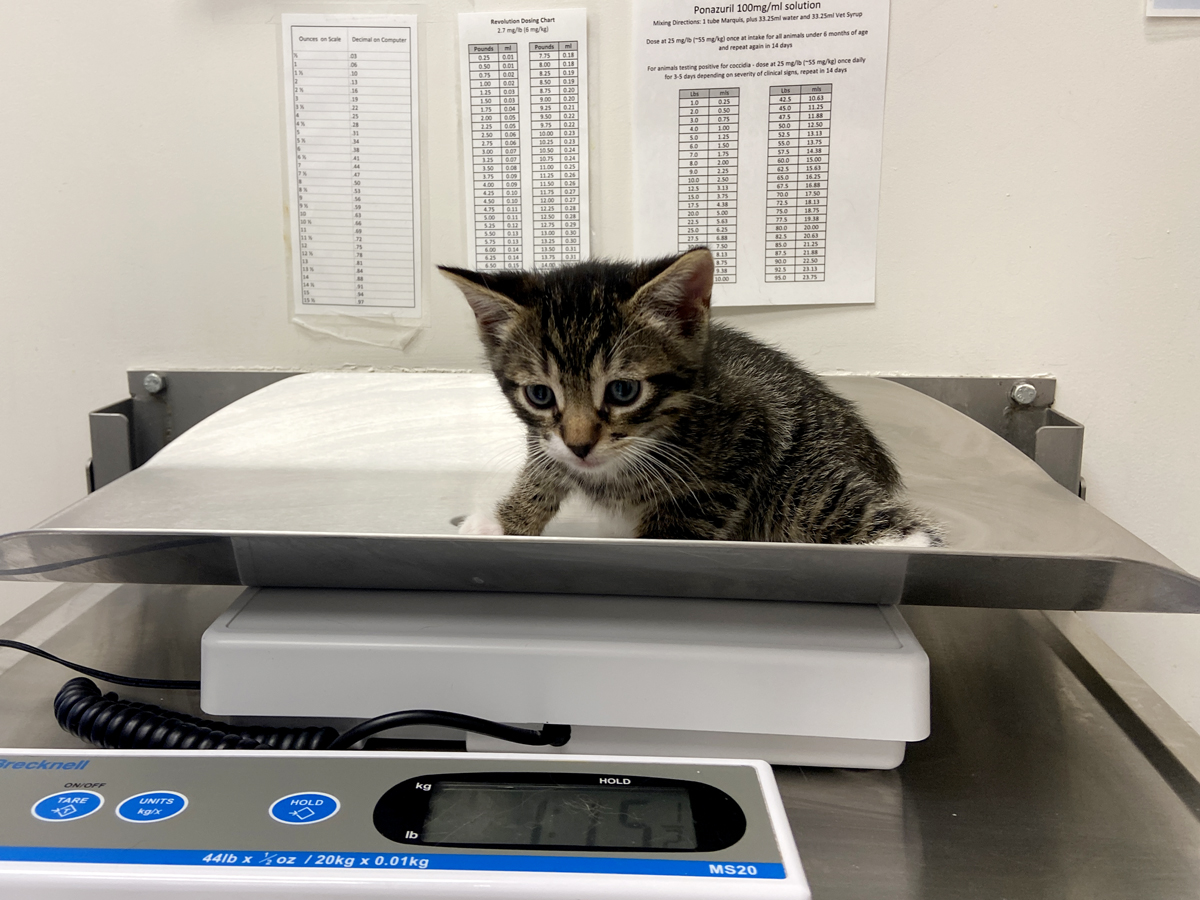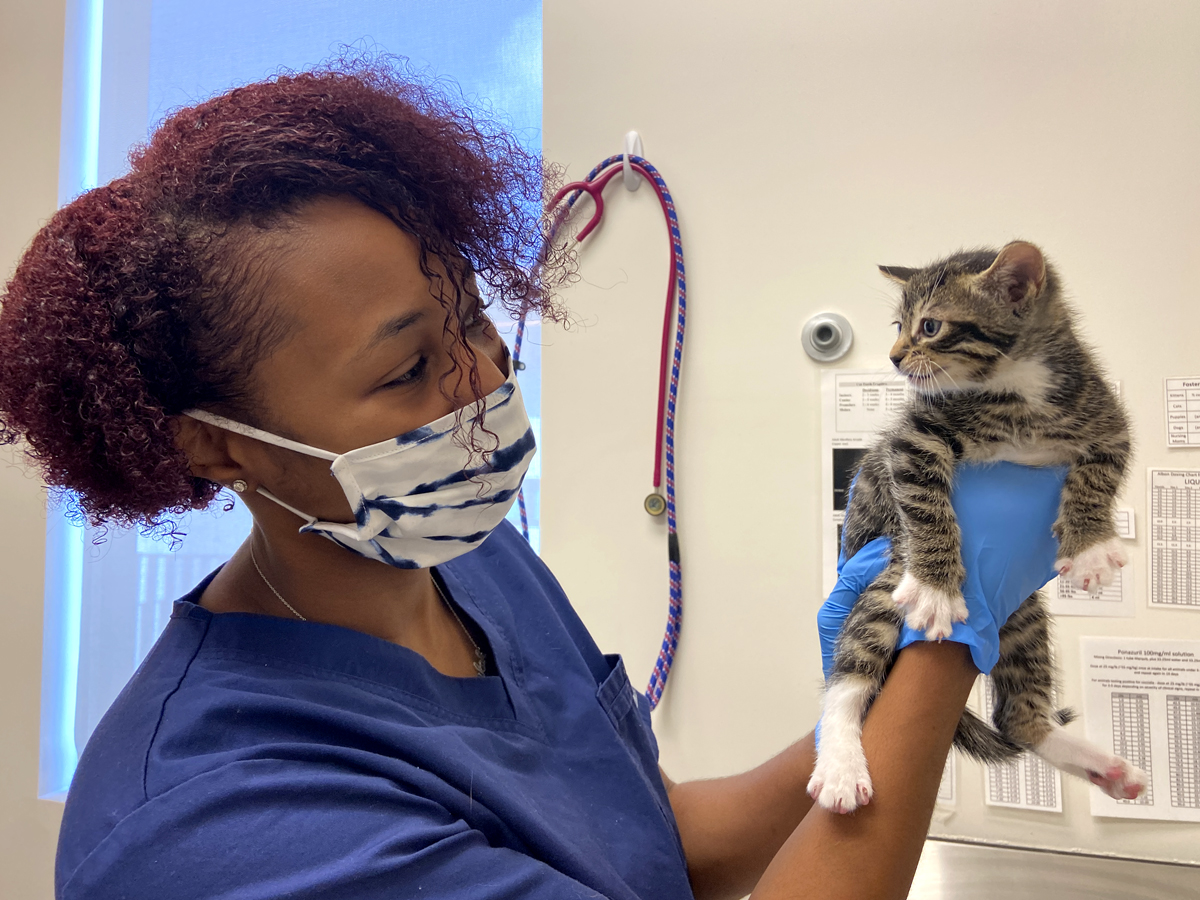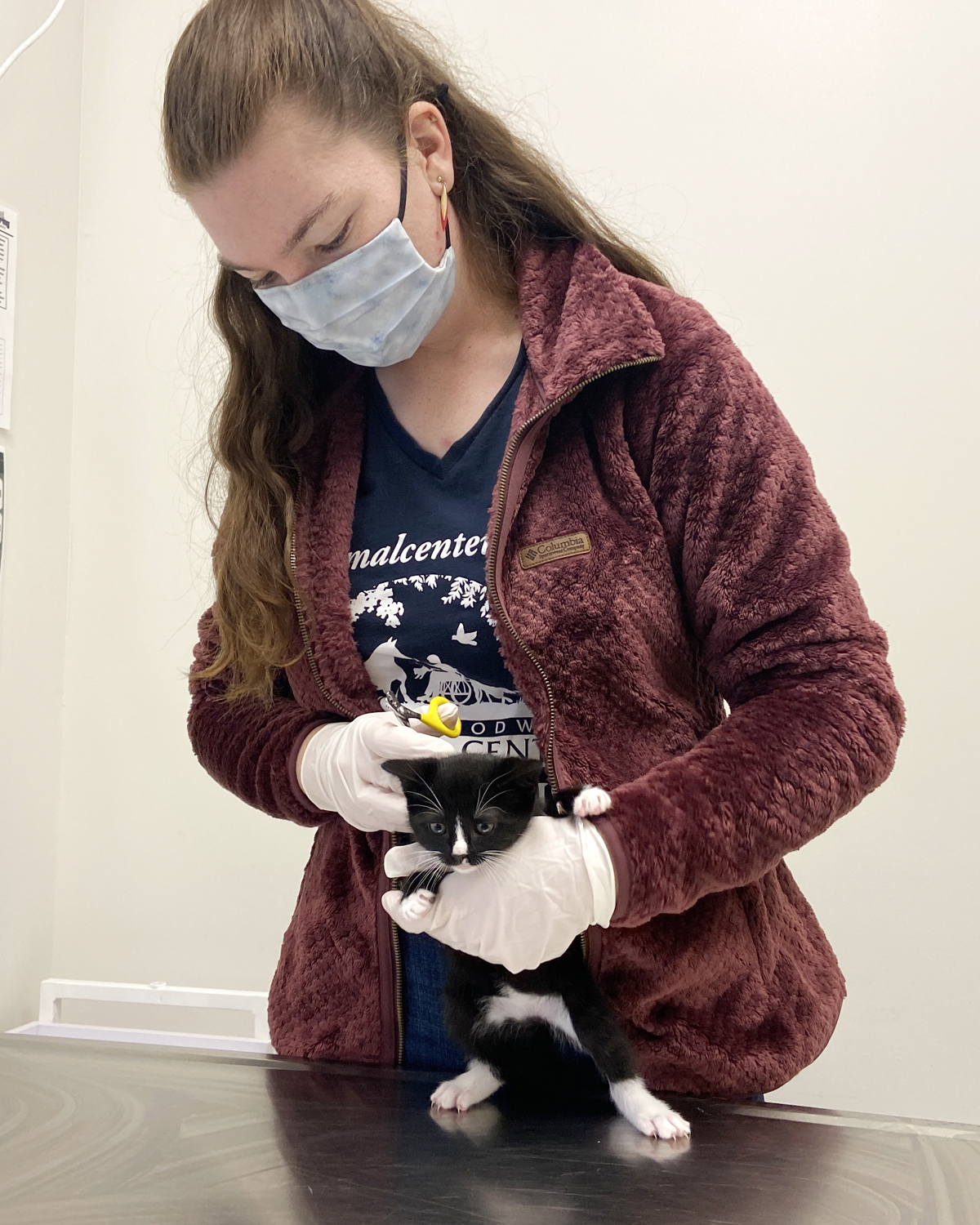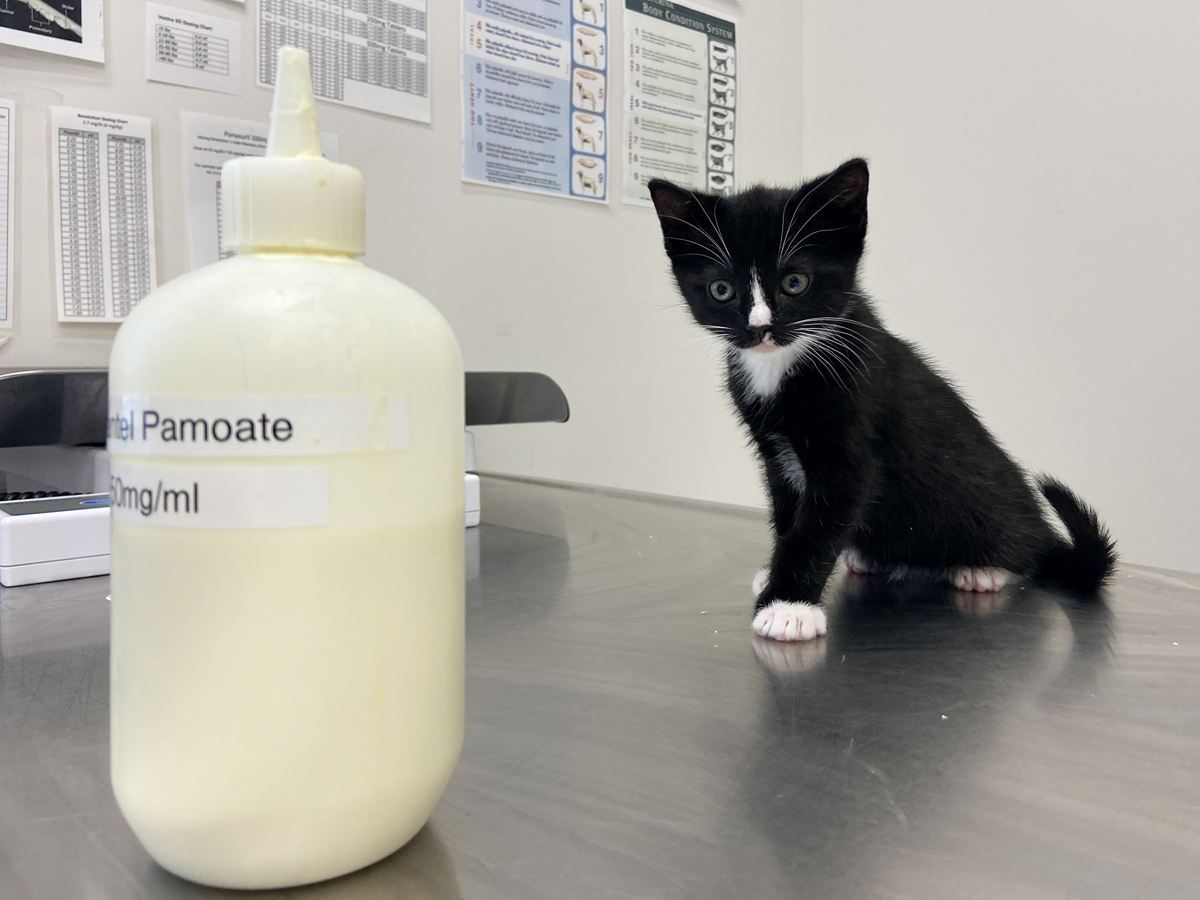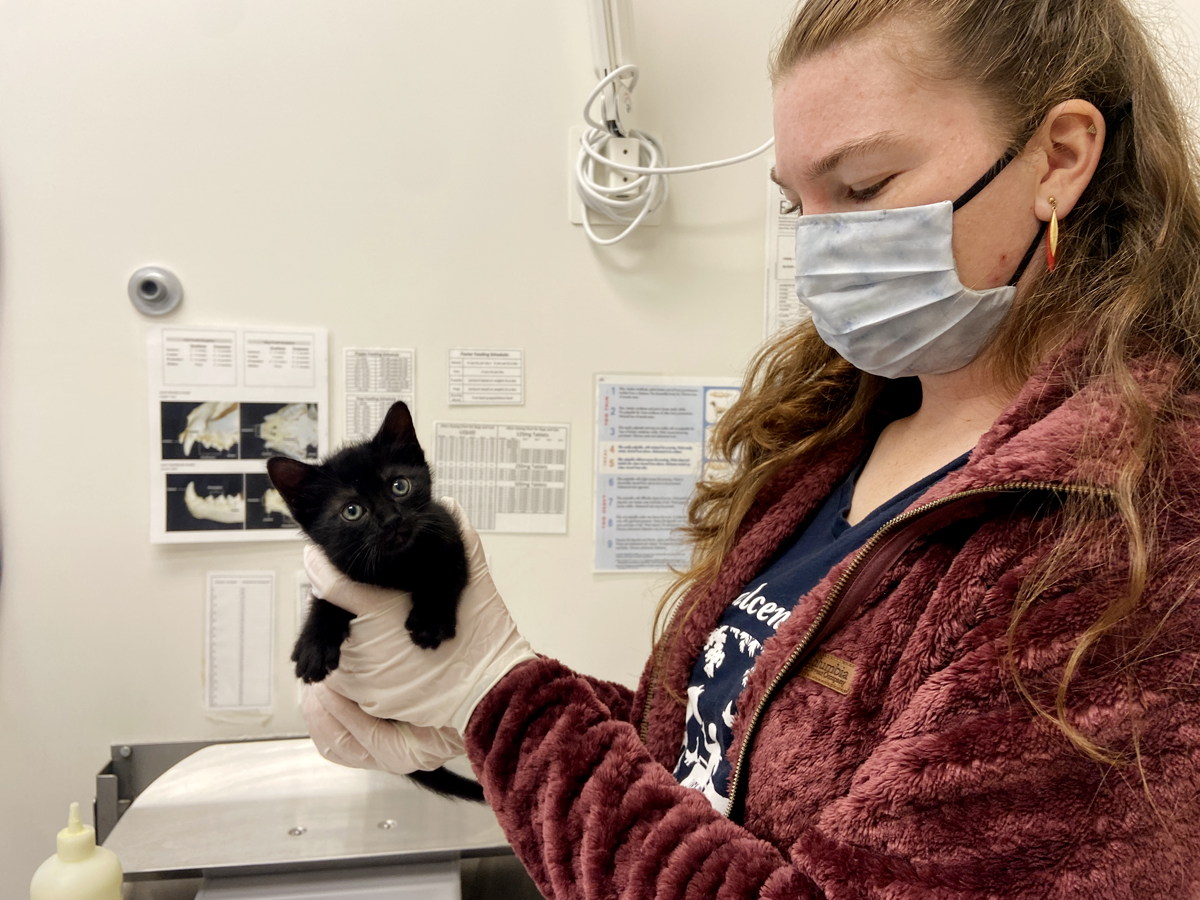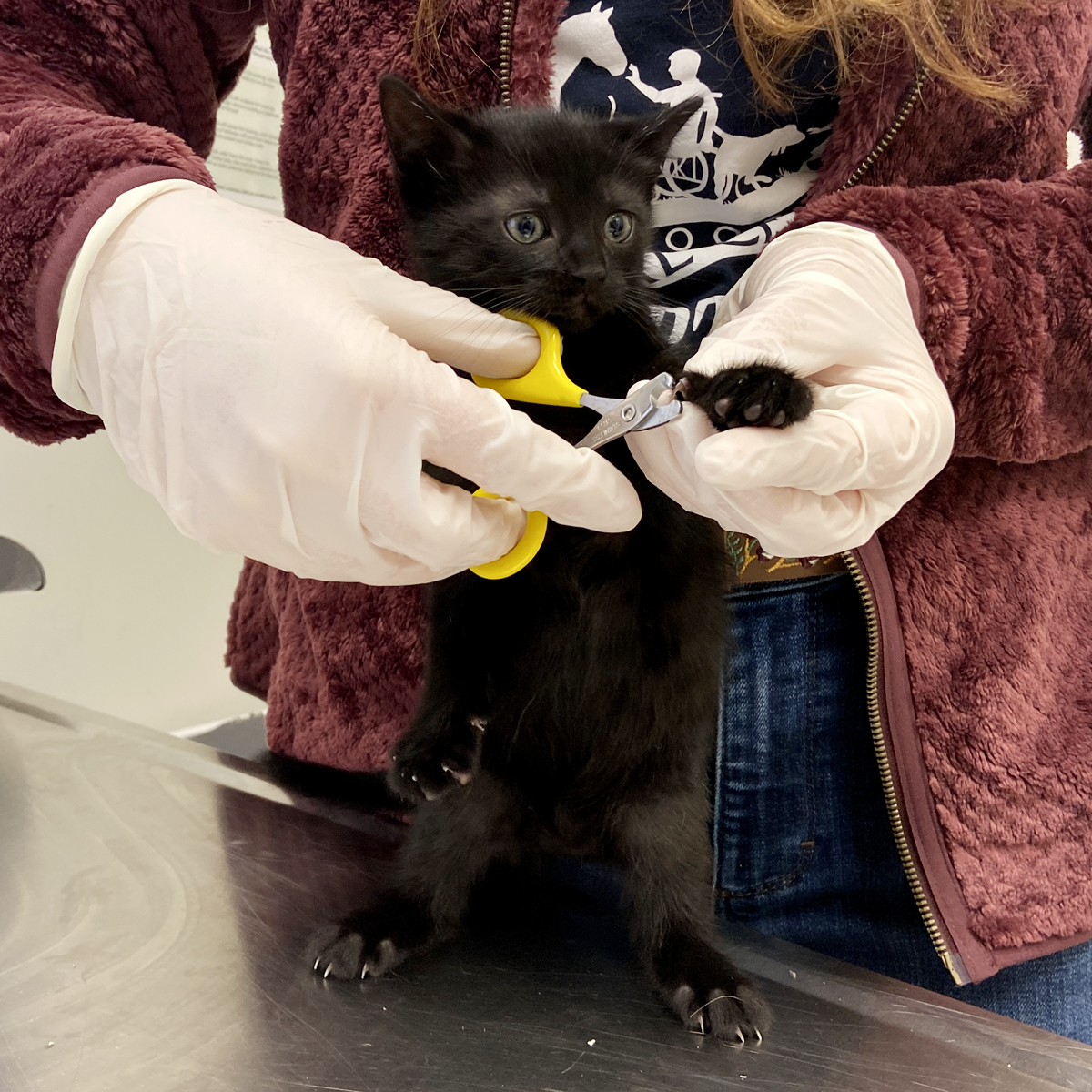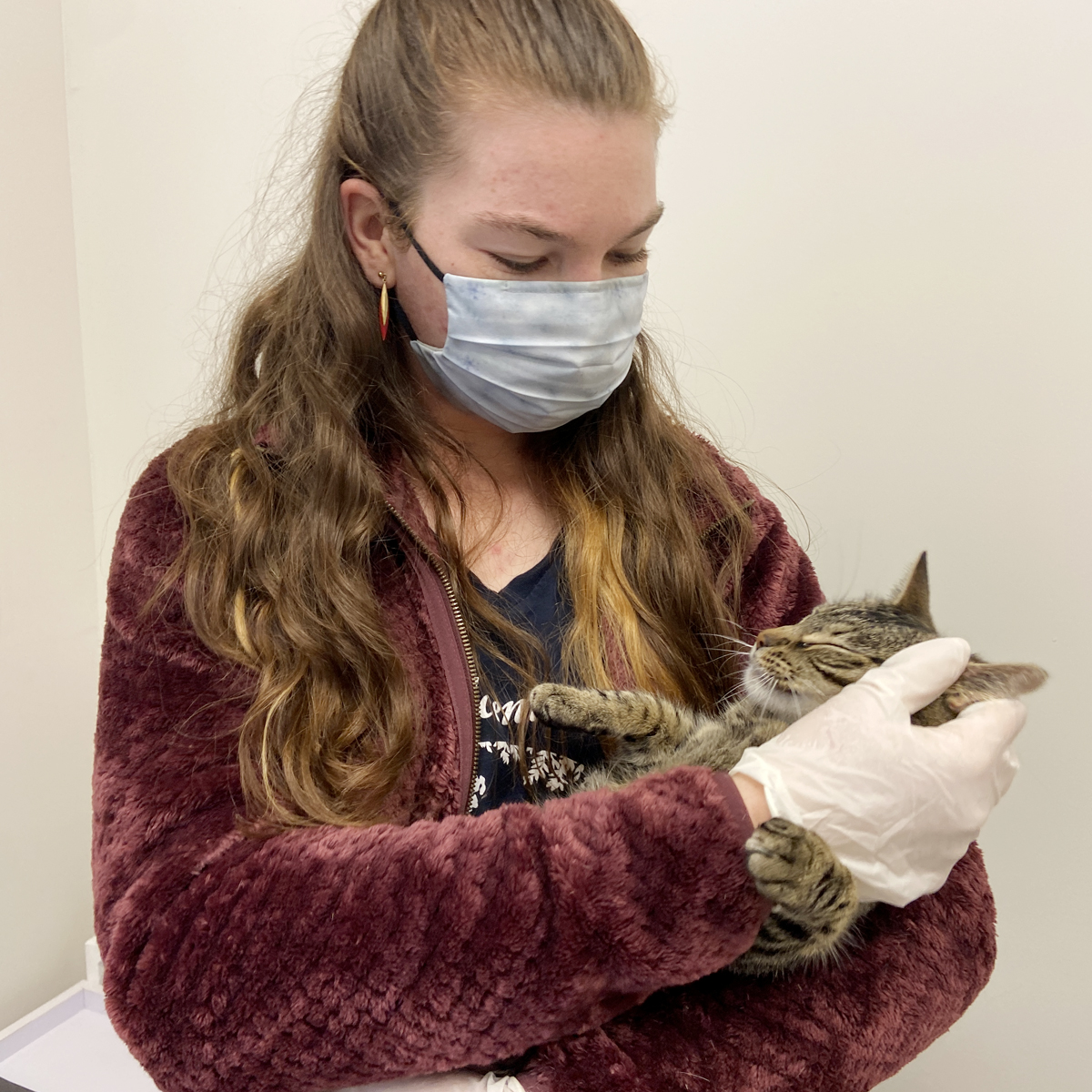 Update 7
Nordica, Blizzard and Armada are just days away from their big adoption day and we had the pleasure of seeing these three shredders come in for a final medical check before heading back to their foster home.
Here they are in their carrier waiting for the valet to pick them up and chauffeur them to their medical appointment: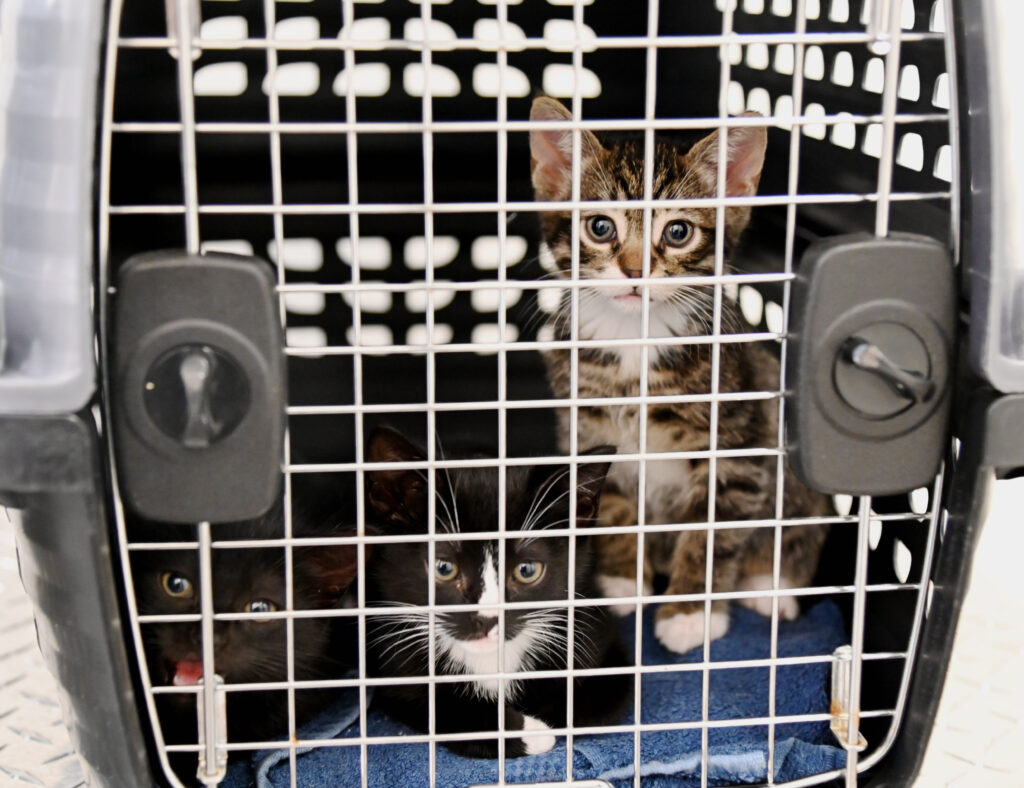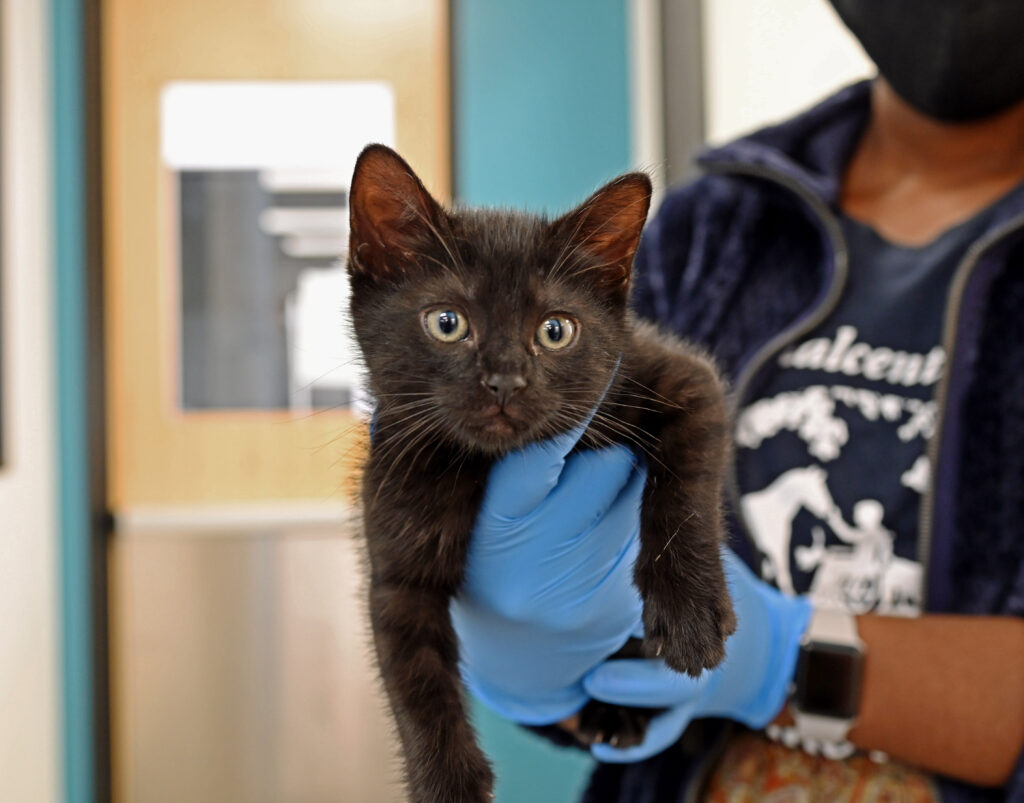 Armada was starting to show some tabby stripes under her black coat!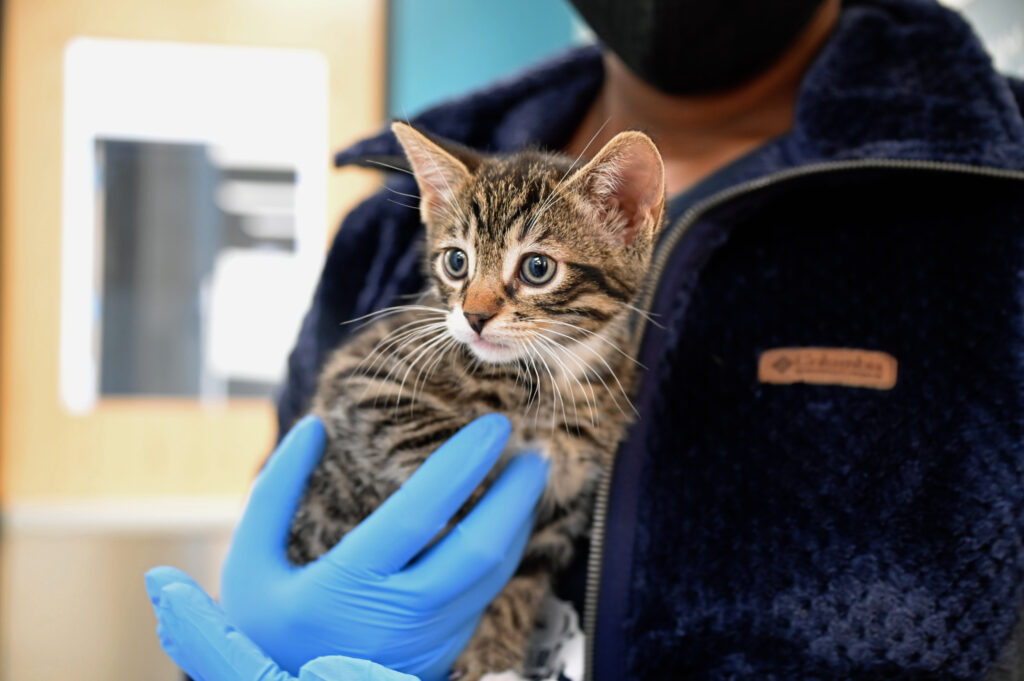 Blizzard seemed a bit timid knowing that a nail trim was just moments away.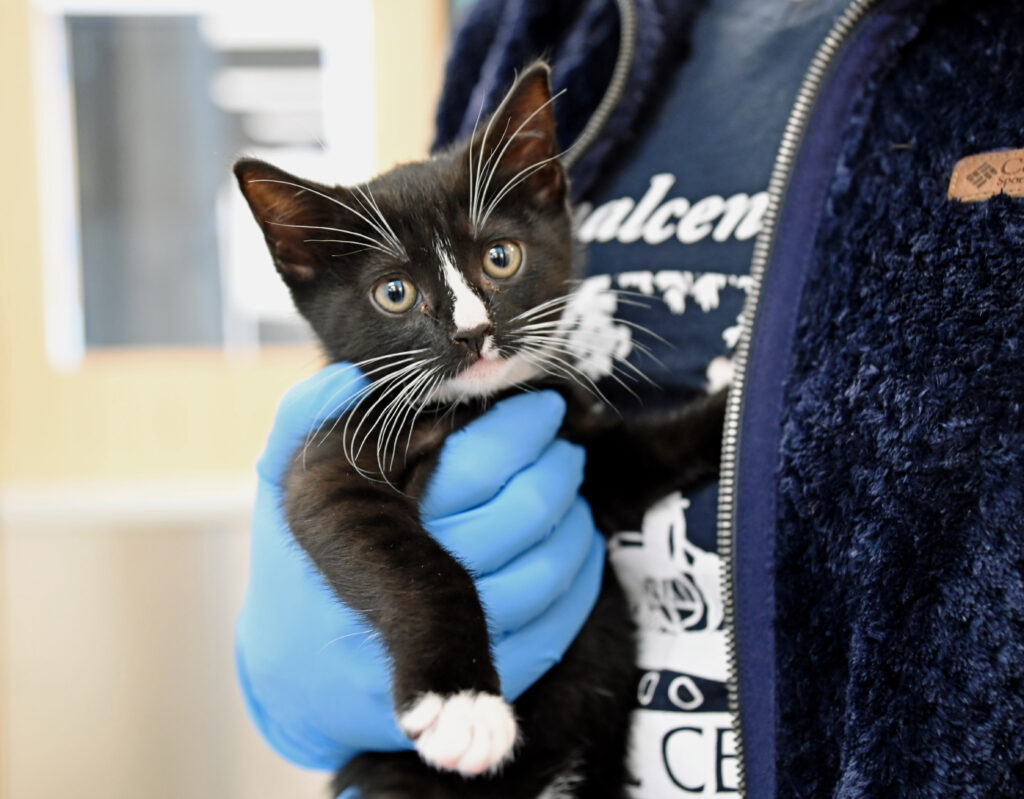 Nordica was hamming it up with our medical staff and trying to coax them to get her some treats.
Have you ever thought about fostering for us? Kitten season is right around the corner and we could use your help! Learn more about our foster program and sign up here!


Update 8
ADOPTION UPDATE: Katwo and her Ski kittens have all met their forever families! And better yet, Katwo and Blizzard went home together!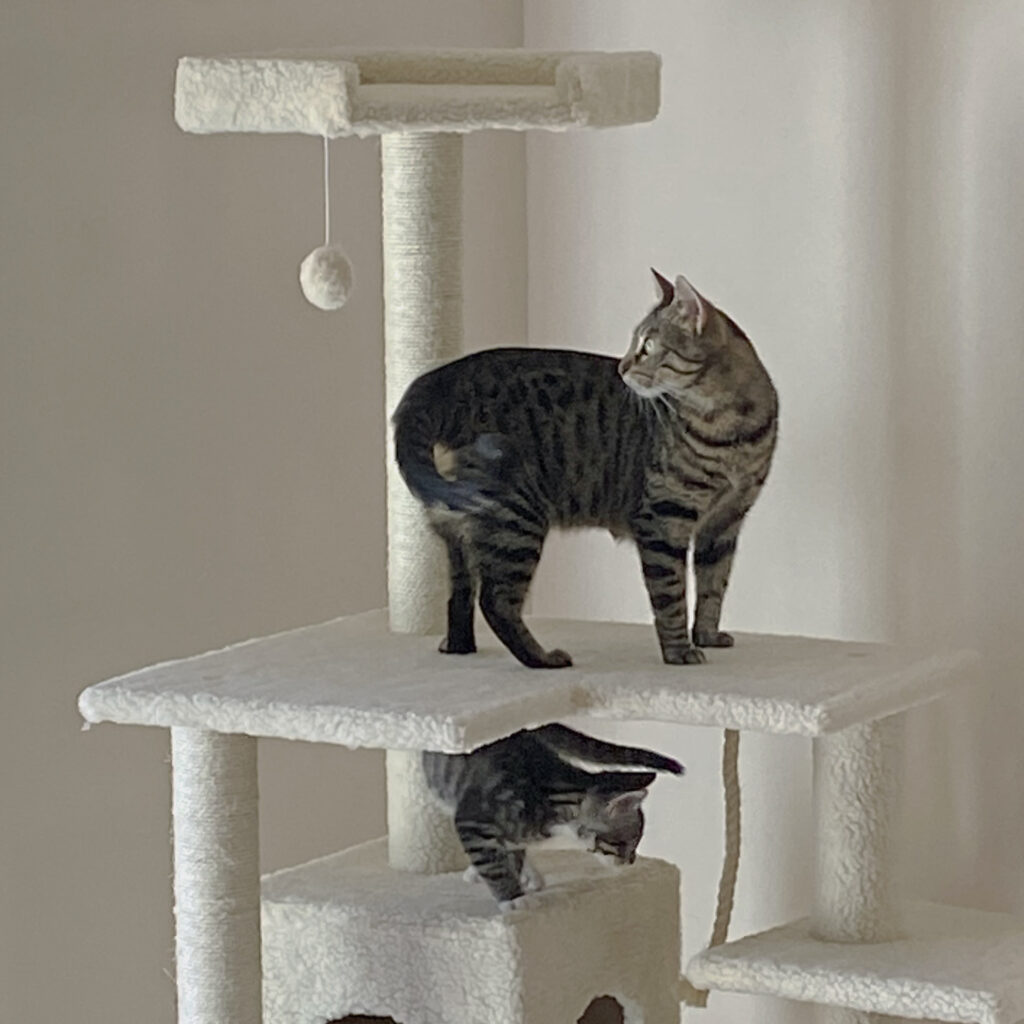 Momma Katwo has already made herself feel comfortable in their new digs and Blizzard is taking his mother's lead as he explores their new surroundings!
Blizzard's siblings, Armada and Nordica, went home as a pair too!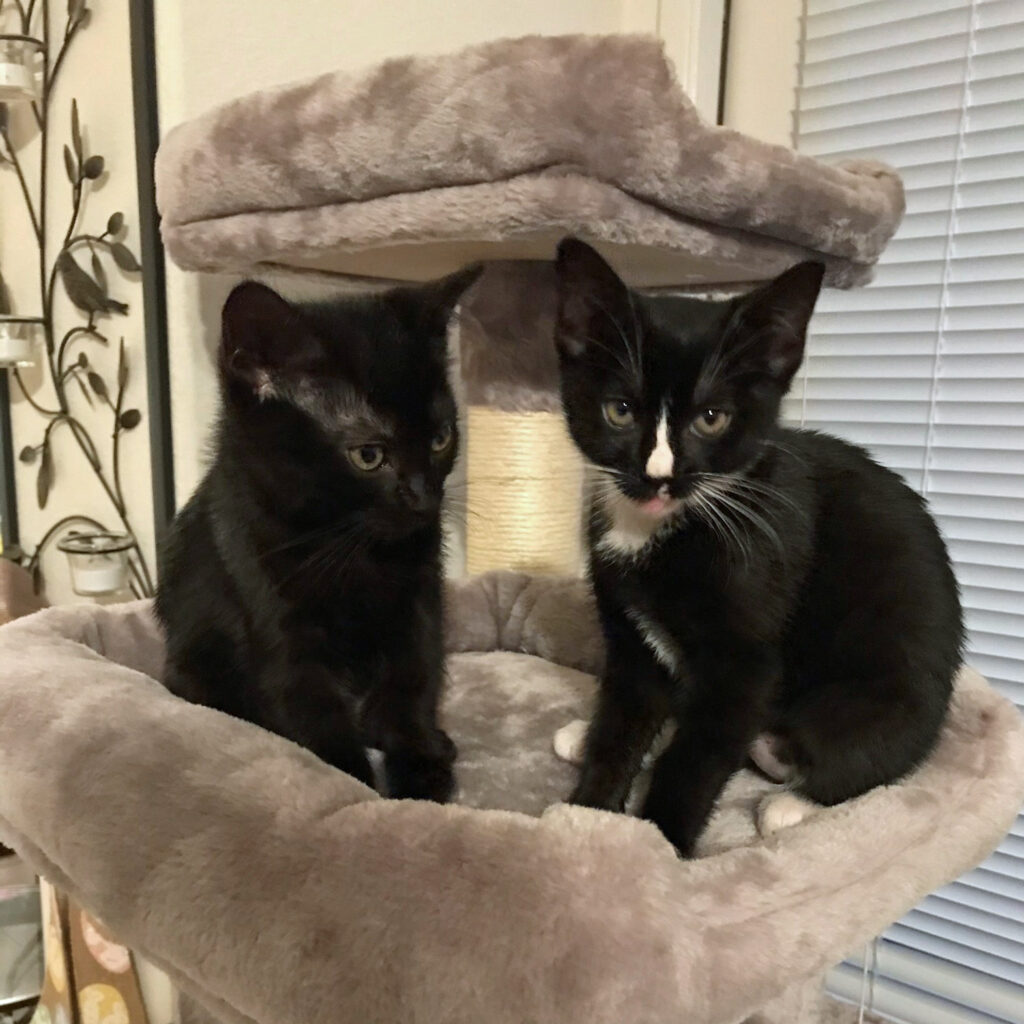 They celebrated their first Easter in style as they were carried around the house by their new brother in a basket. However, Armada and Nordica are still up to their kitten antics as they were seen wrestling atop a basket chair while playing a bit of hide and seek!