Welcome to the latest edition of Follow The Litter, where we follow a litter of rescue kittens and their mama cat all the way from birth through foster to adoption. We bet that Katwo and her Ski Kits will speed straight into your heart.
Update 1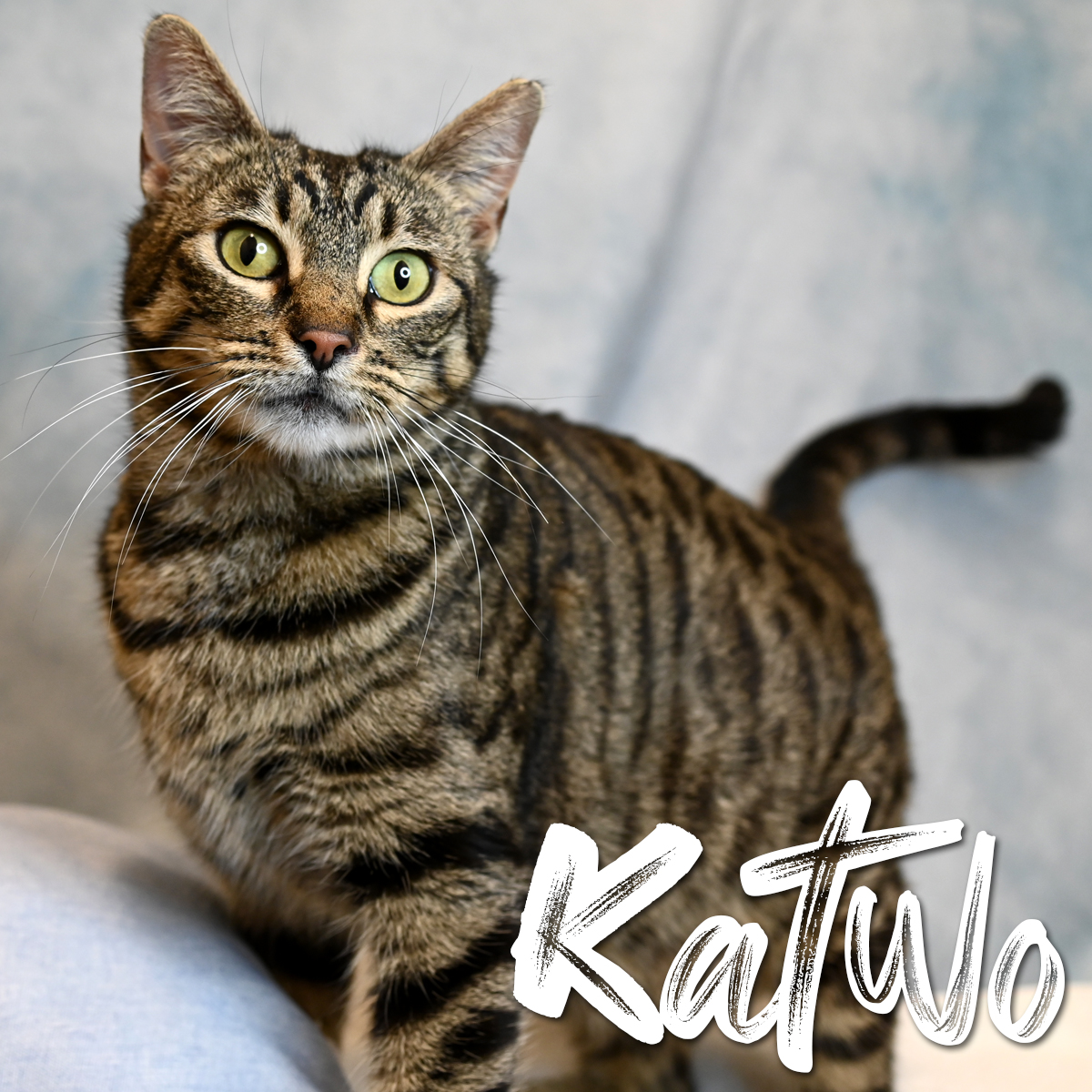 Katwo is one smart cat. This 1.5-year-old tabby was living as a stray on the streets of Santee. To survive, she joined a feral cat colony that was kept fed by a kind neighbor. The woman would see Katwo from time to time and soon knew that this friendly girl was not feral. Eventually, she realized that Katwo was expecting kittens, so she brought the mama cat into her home and contacted one of our local rescue partners.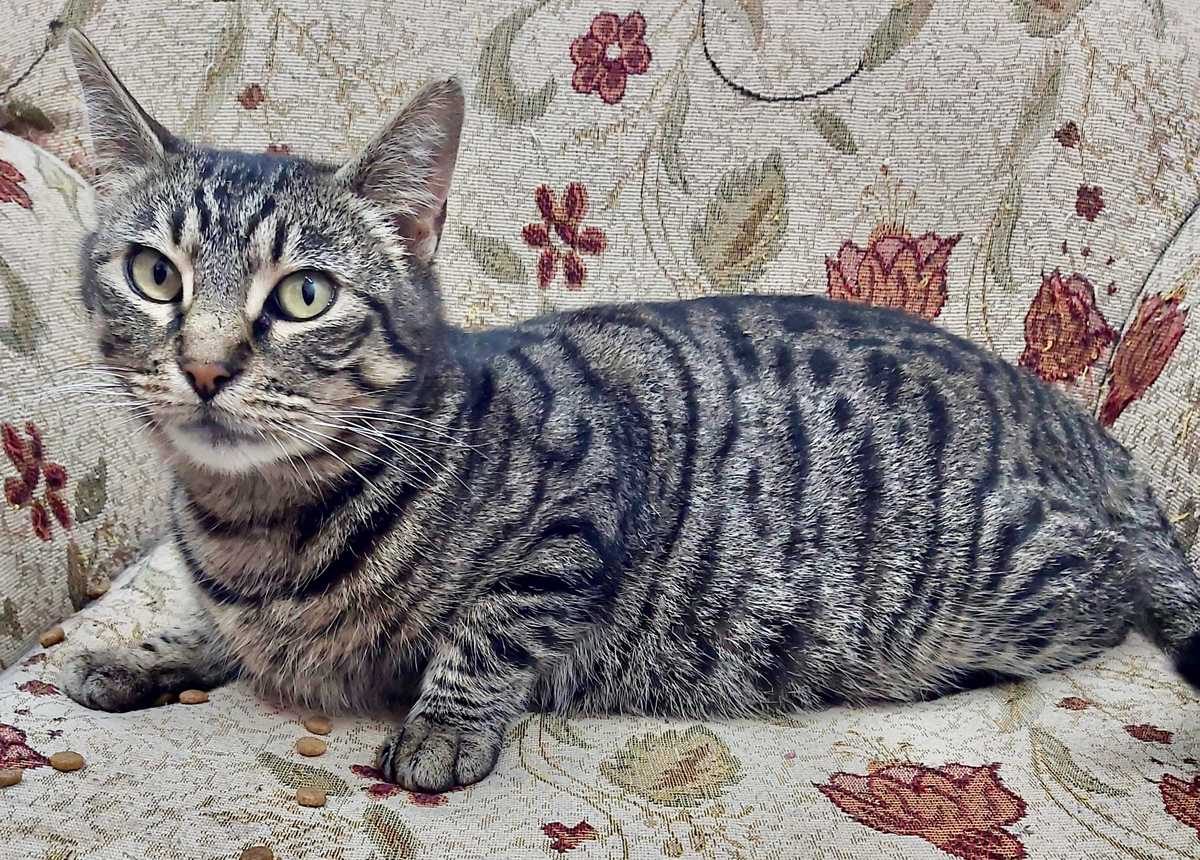 On January 30, 2021, Katwo gave birth to three adorably squirmy kittens. It was now urgent to find a comfortable foster home where Katwo could nurse her newborns for the next 6 weeks. That's where Helen Woodward Animal Center came in.
In our next update, we'll introduce you to the kittens! Stay tuned.


Update 2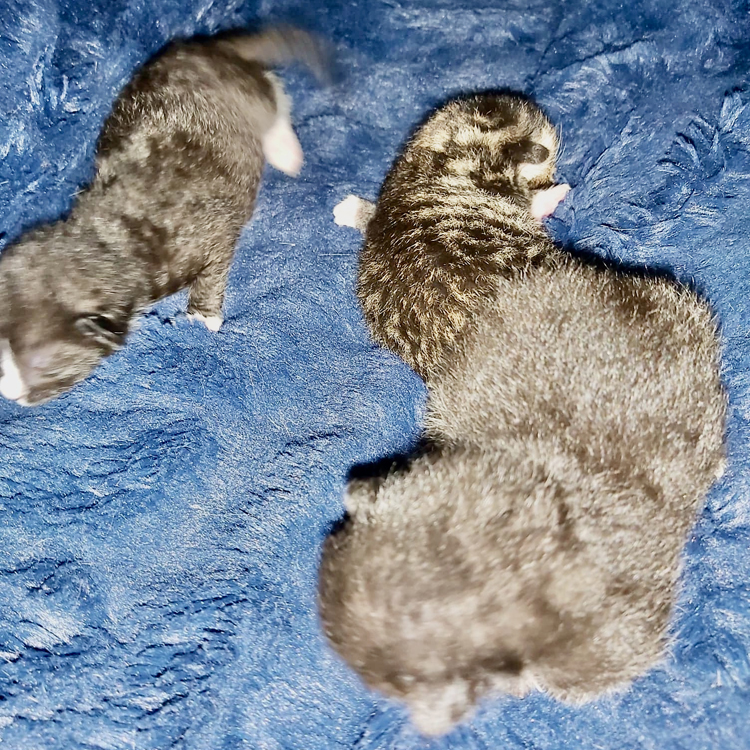 The first photo of the kittens we received from our rescue partner
Katwo gave birth to Helen Woodward Animal Center's very first feline litter of 2021. The kittens are all named after ski brands because we know they're going to take the world by storm.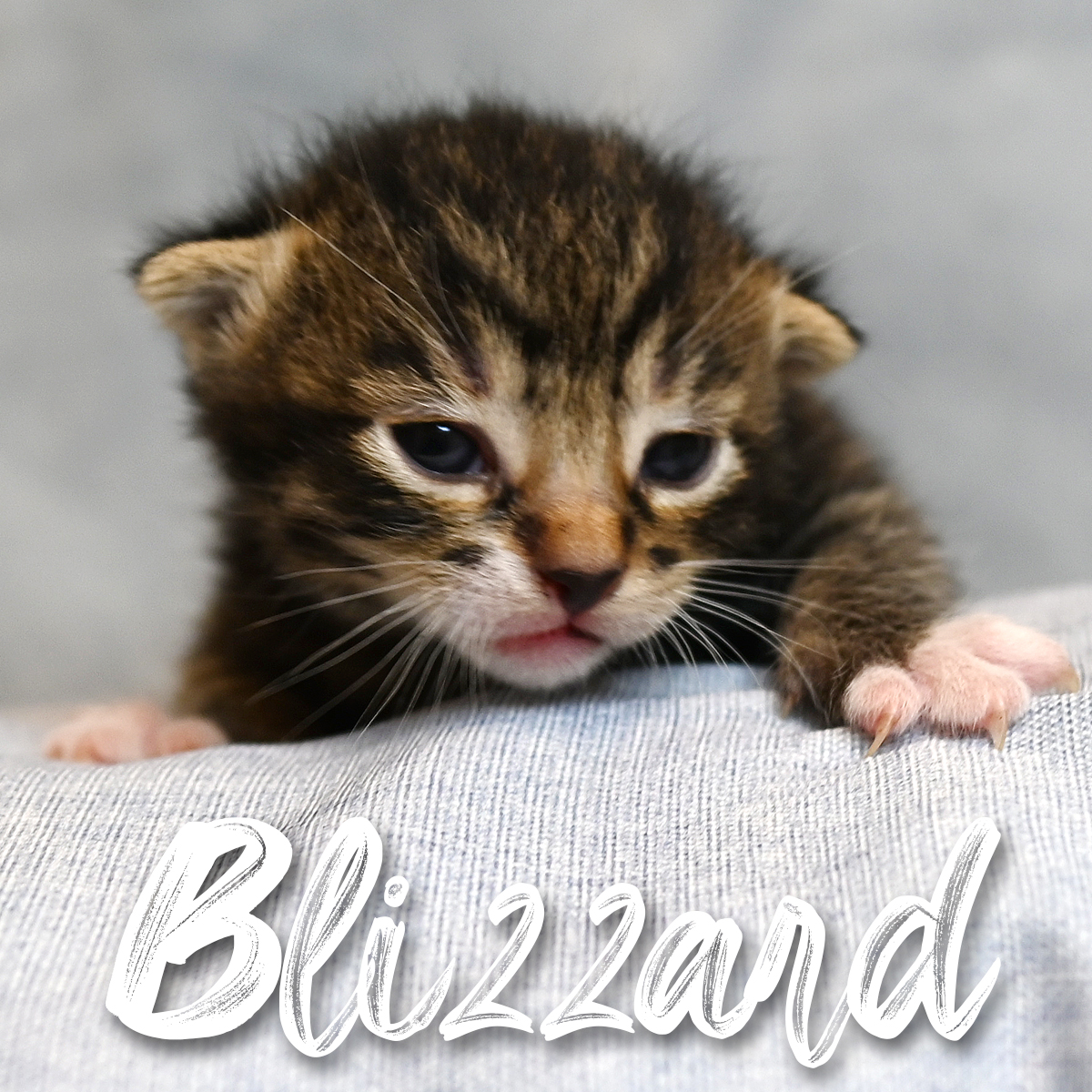 Blizzard, male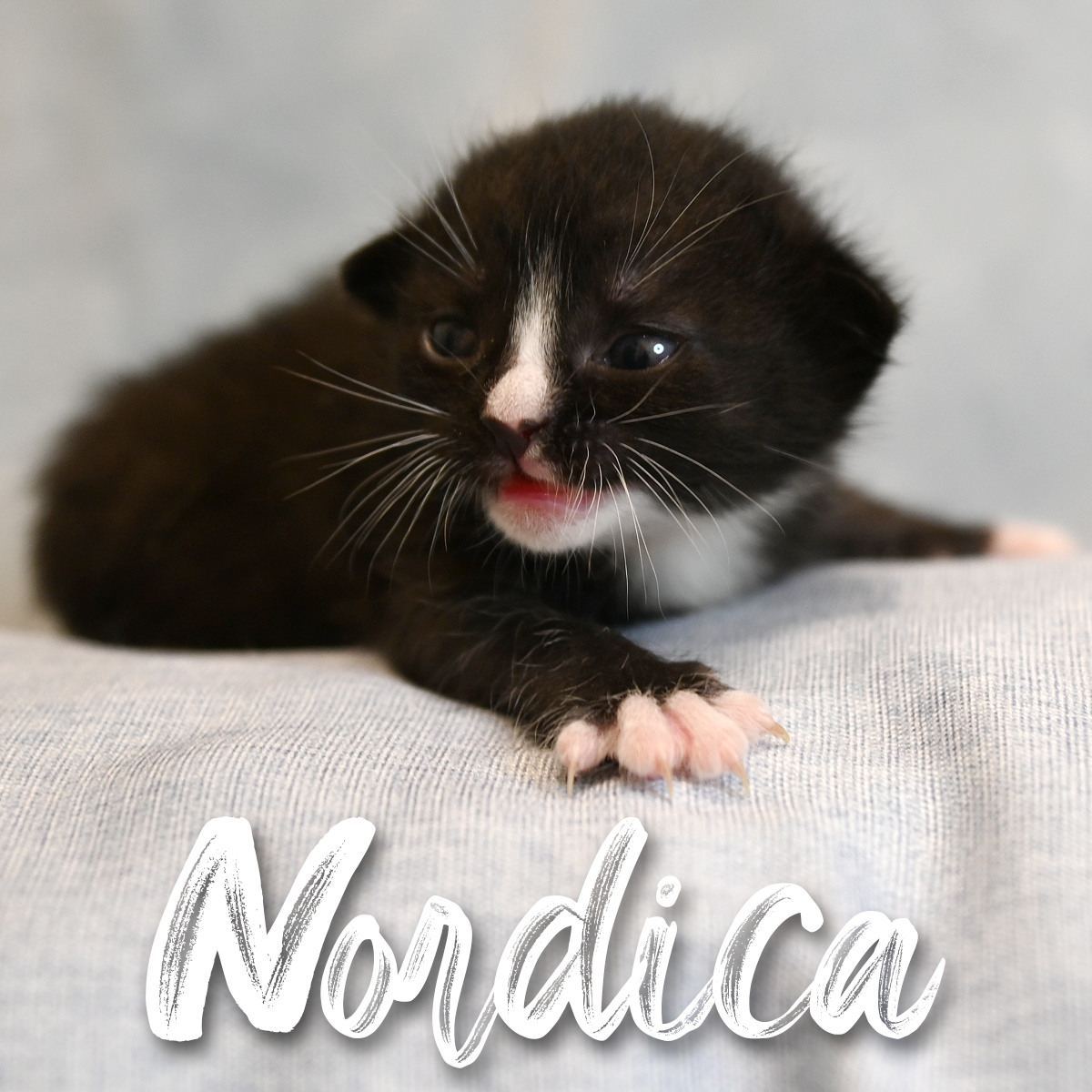 Nordica, female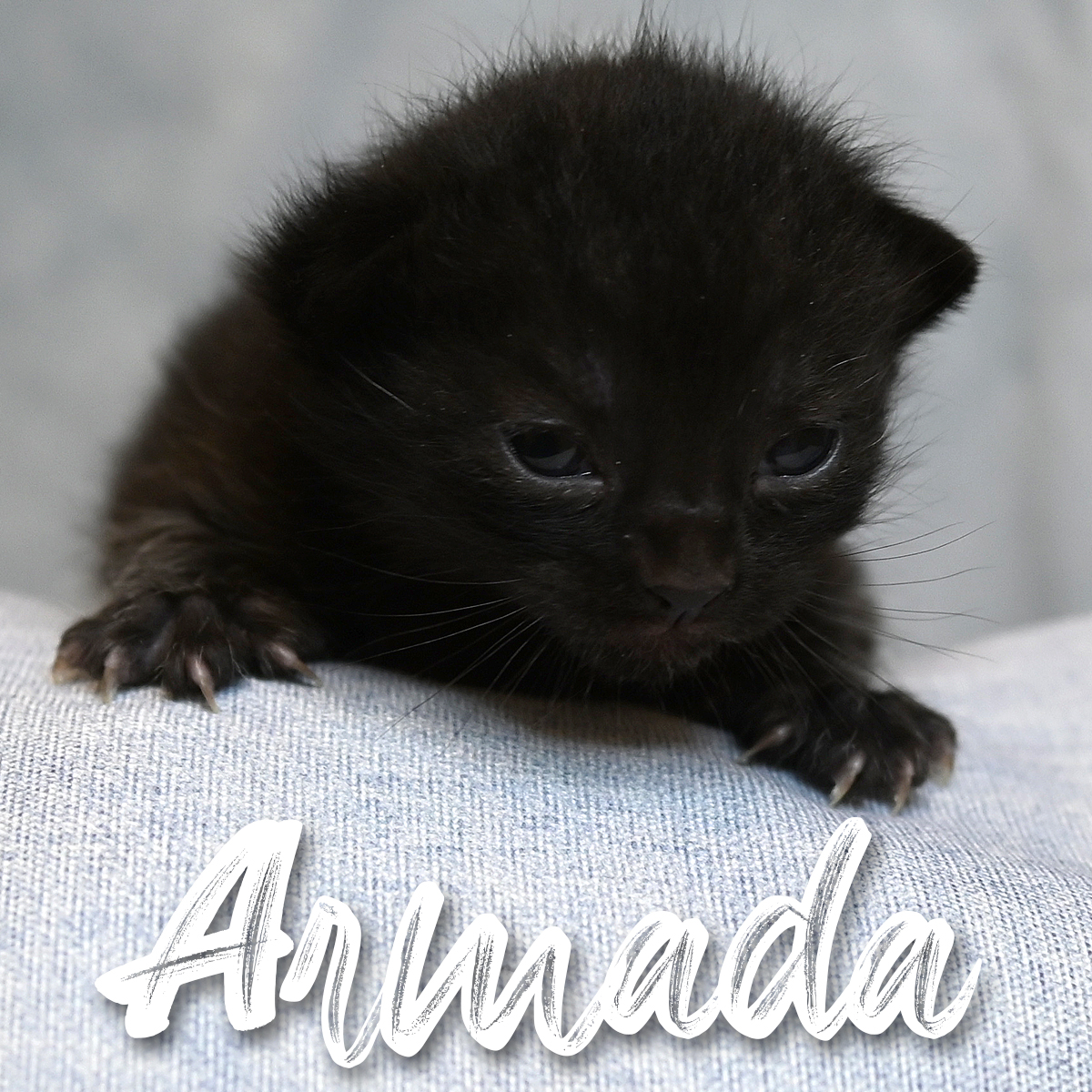 Armada, female
The family arrived at the Center on February 11, 2021. Although the kittens were only 1.5 weeks old, they could certainly use their tiny lungs to loudly yell for mom!