Sweet Caroline & her Melodies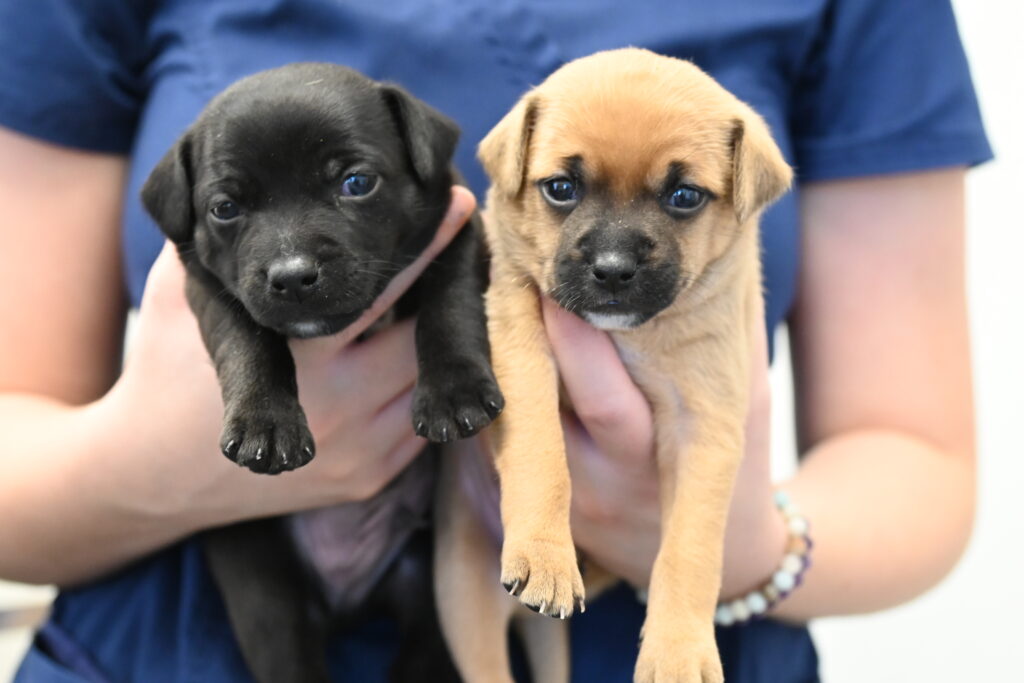 Welcome to the latest edition of Follow The Litter, where we follow a litter of rescue puppies and their mama all the way from birth through foster to adoption. Sweet Caroline came to us in early July with the cutest little overbite imaginable and we can't wait to watch her puppies grow up!
UPDATE 1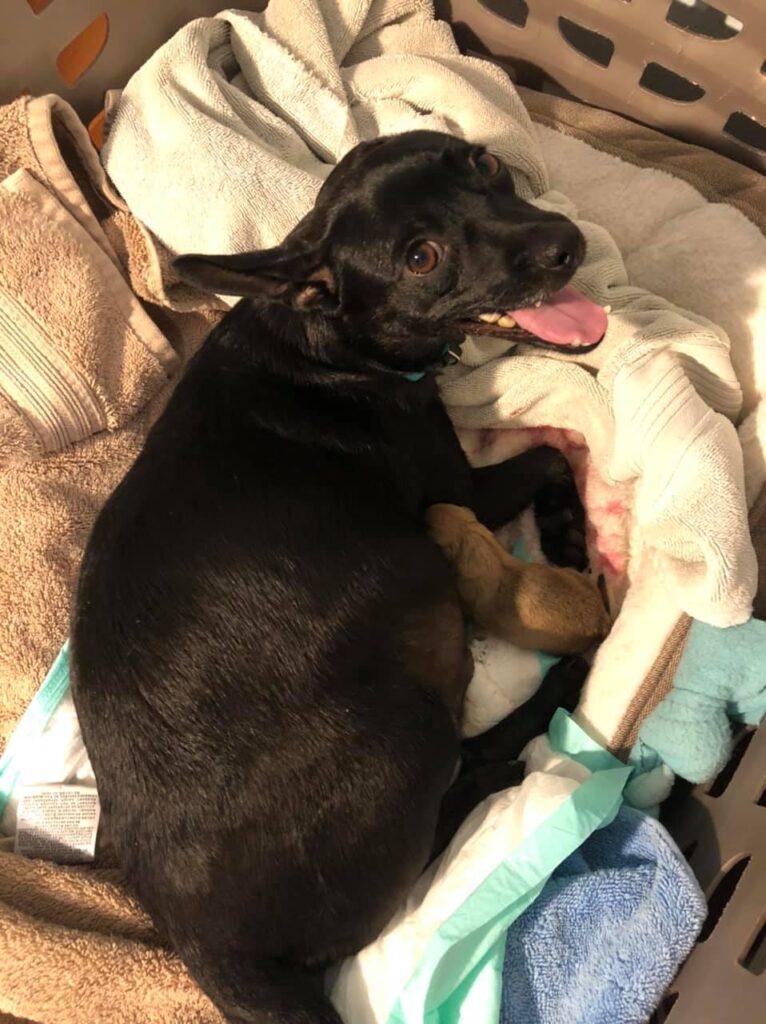 It's that time again… Time for a new Follow The Litter! 🐾
Sweet Caroline charmed us all when arrived from our rescue partners in July and we will be following her litter for the next few weeks until adoption day. This pint-sized #Chihuahua blend was secretly carrying puppies in tow before giving birth in her foster home on July 20. Can you guess how many puppies she had? 🤔
UPDATE 2
It's time for a good ol' Follow The Litter roll-call! 👏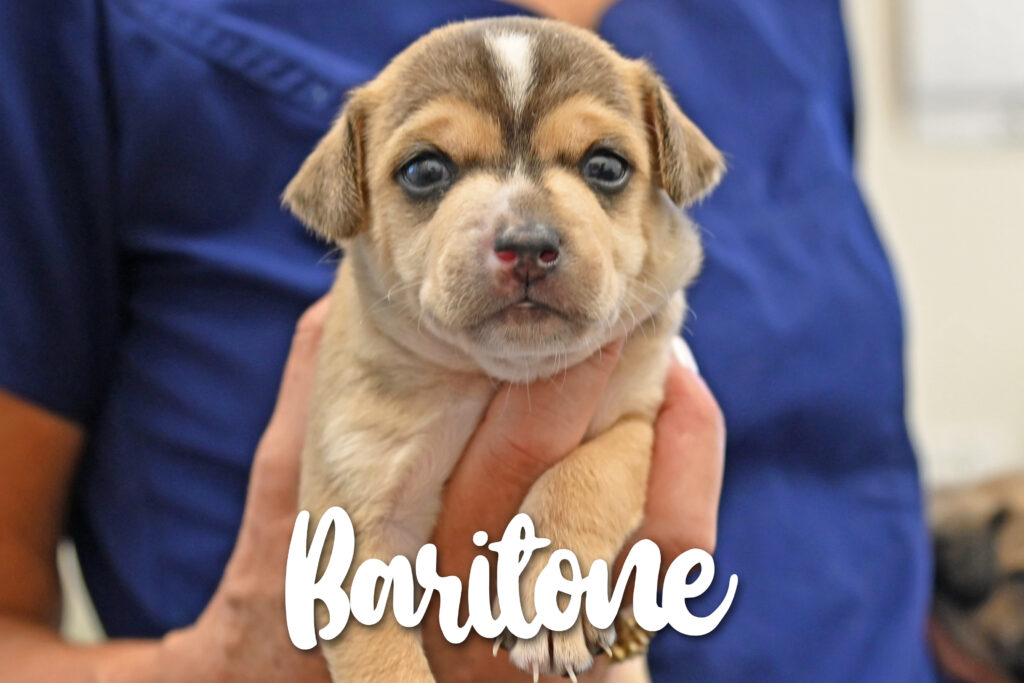 To kick it off, we got Baritone who has never heard a Frank Sinatra song before but has a feeling that is his vibe.
Likes: To sing during bathtime. 🛀
Dislikes: Going to bed! 🛏️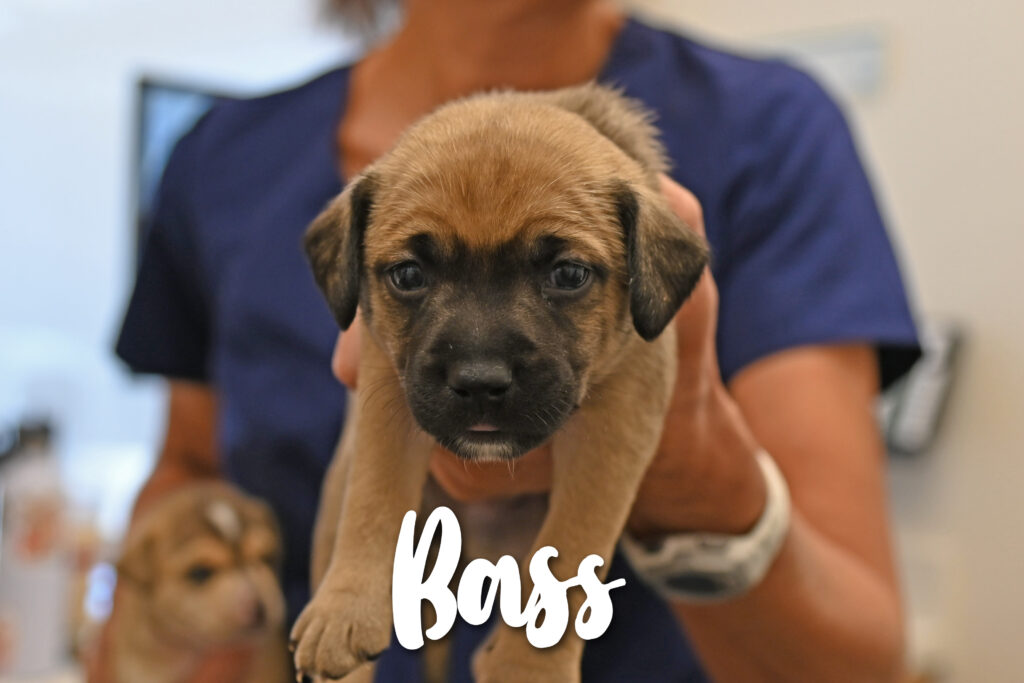 Meet Bass who has a mug like no other!
Likes: Singing All About That Bass by Meghan Trainor. 💃
Dislikes: When Tenor interrupts him while he is singing All About That Bass. 😡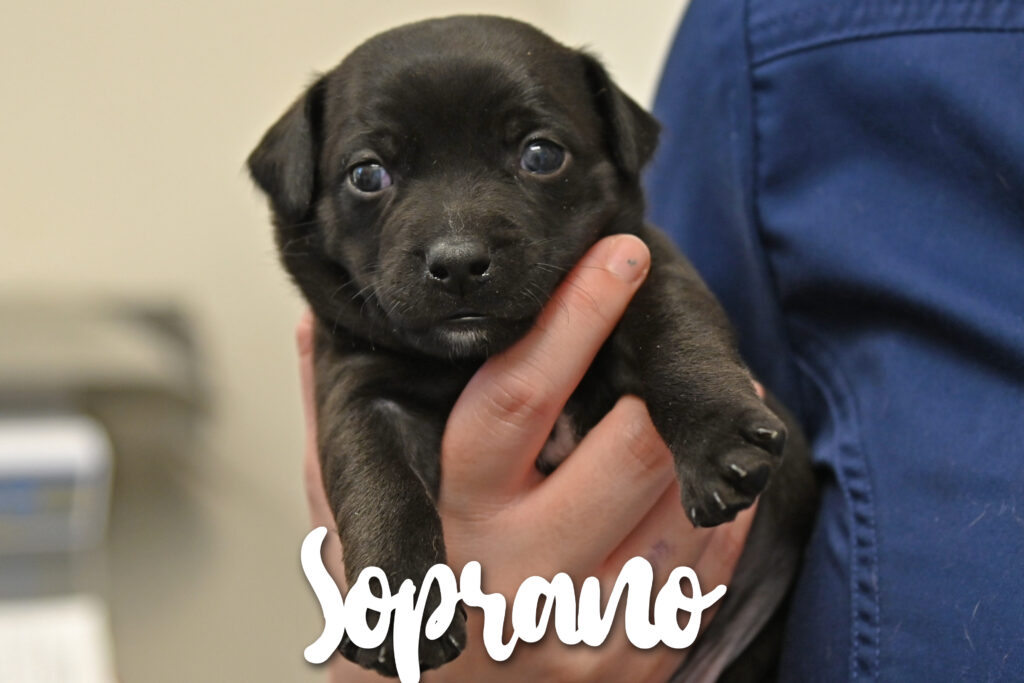 Meet Soprano! The lowkey star of the group! 💫
Likes: A mix of R&B and Classical Music.
Dislikes: When his brother Baritone has control of the playlist.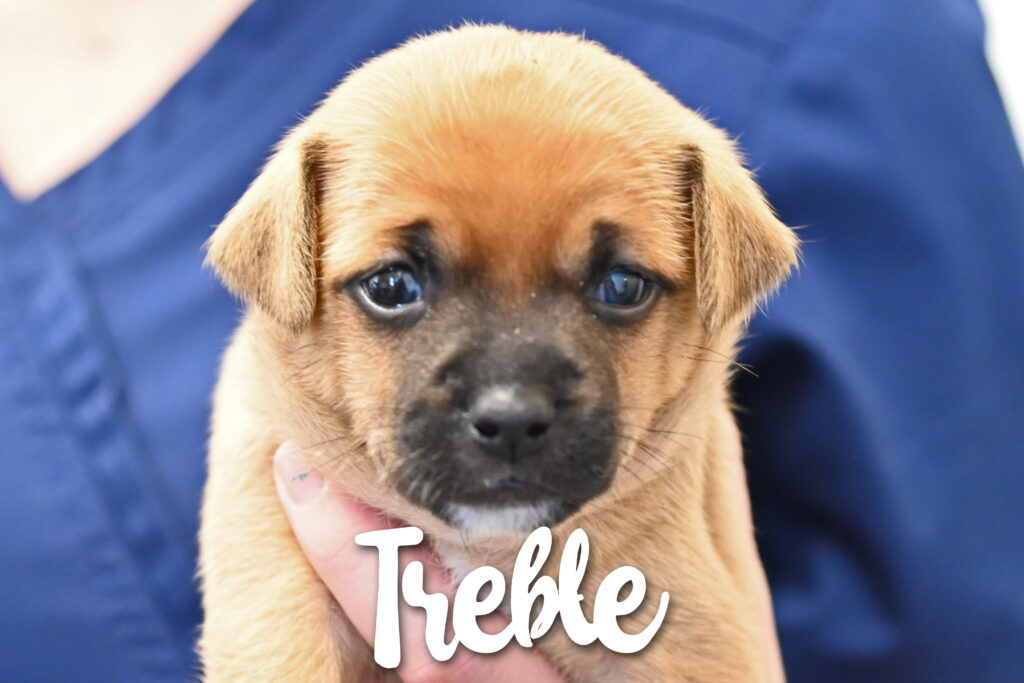 Meet Treble! The plumpest of the bunch! 😍
Likes: When his brothers invite him to play outside! 😛
Dislikes: Getting left out of singing lessons! 🎤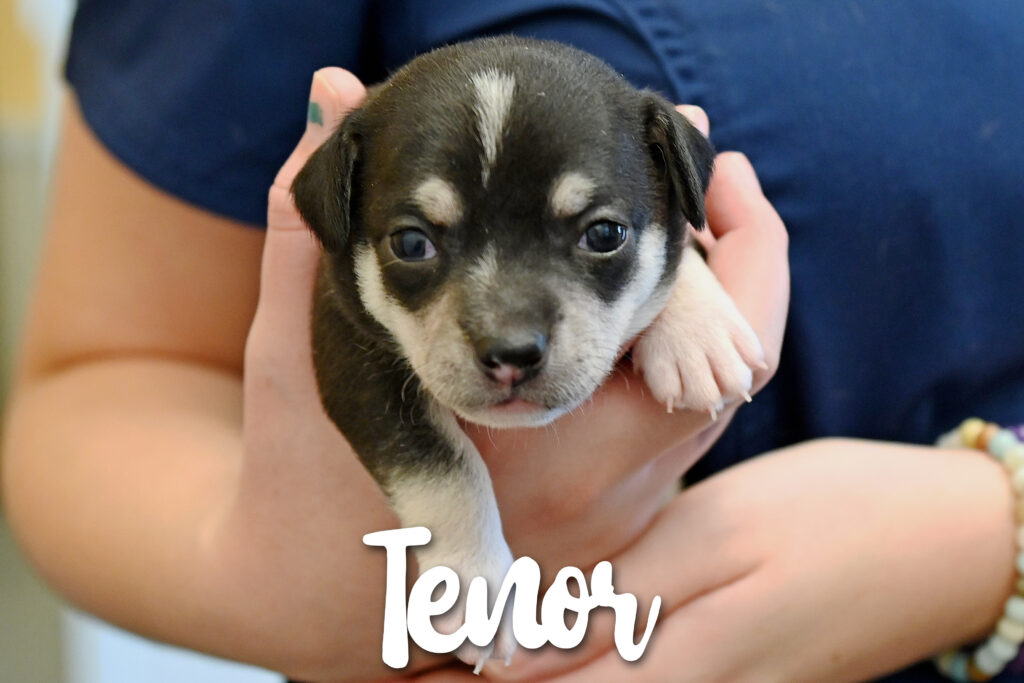 Meet Tenor -who undoubtedly gets the most head turns when he is in for a check-up! 👀
Likes: Wiggling his eyebrows for all the vet techs.
Dislikes: Not being the center of attention.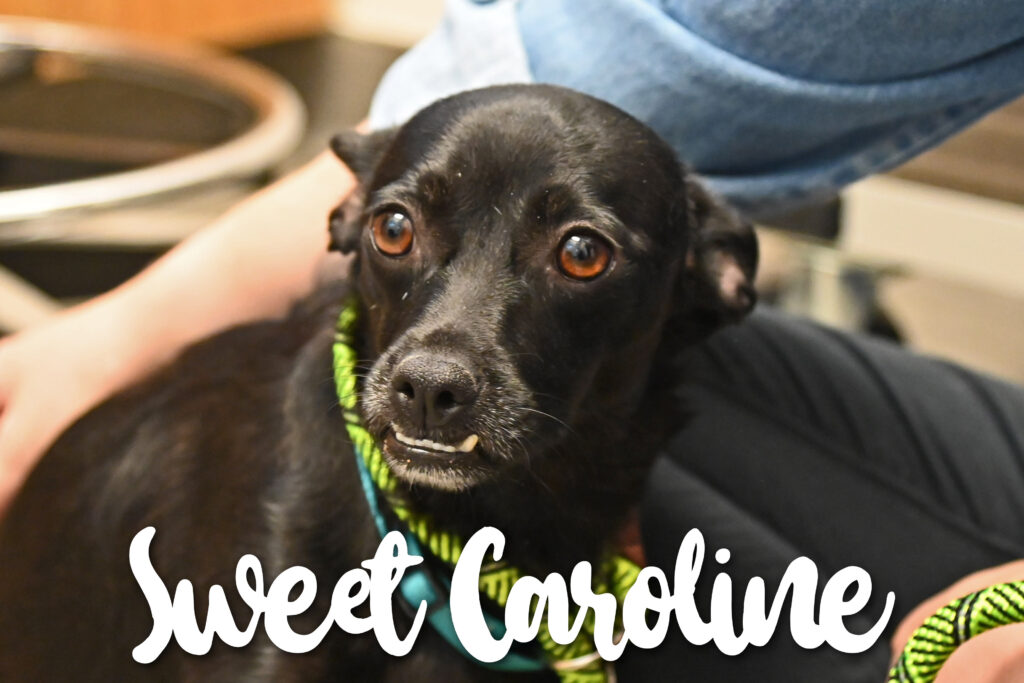 And last, but not least, Sweet Caroline! 🐾This darling momma gave birth to 5 strong and brilliant little boys who are growing into the most darling pups!
UPDATE 3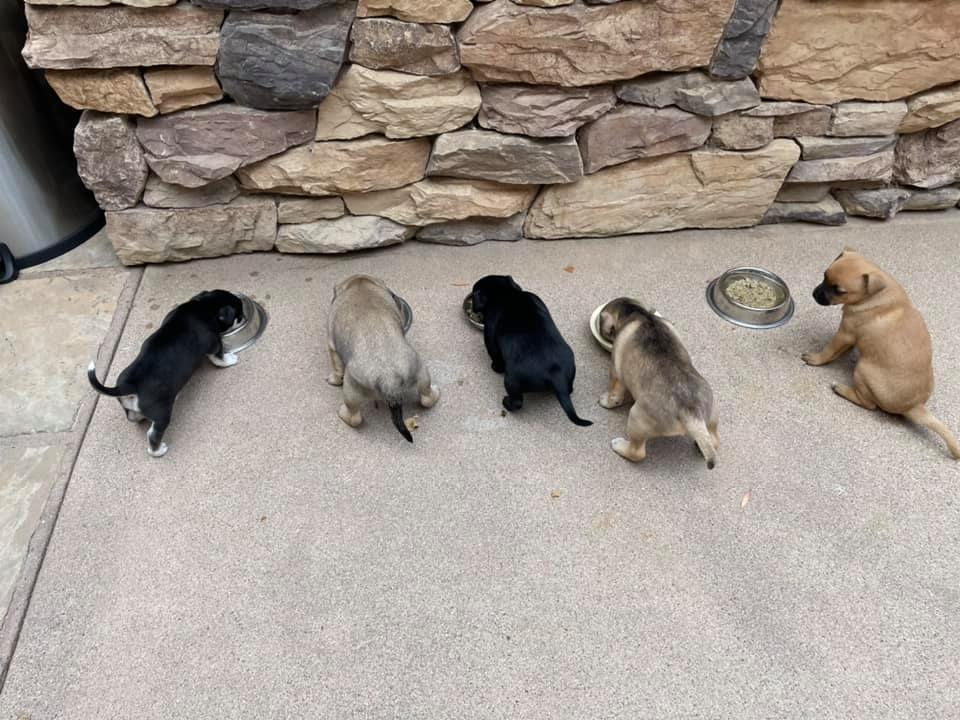 #ThrowbackThursday to the first playdate outside with Sweet Caroline's Melodies! Here they are enjoying one of their first meals! 🍗
UPDATE 4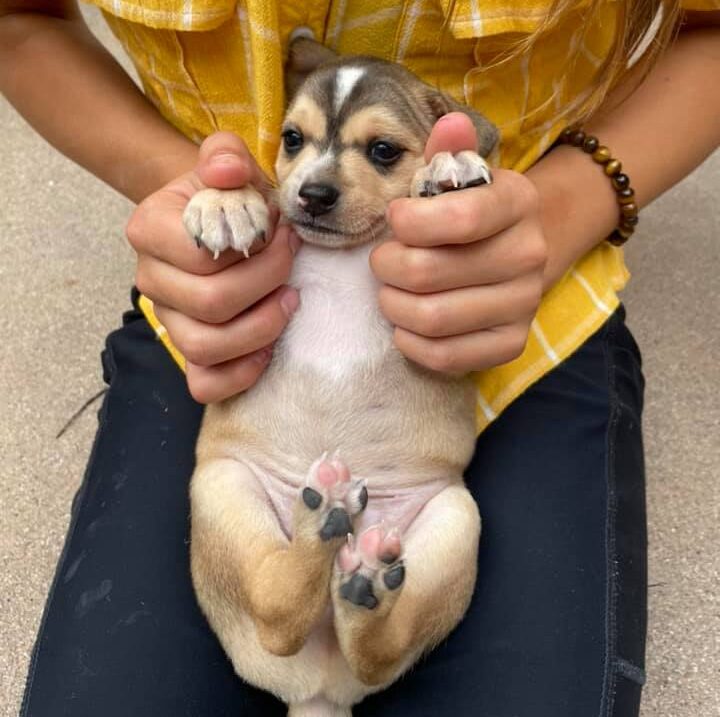 Baritone won the most rubbable belly competition amongst all the boys 😍😂
UPDATE 5 
 

 

 

View this post on Instagram

 

 

ADOPTION UPDATE: TODAY is a big day for Sweet Caroline and her Melodies as they start hitting our Adoptions floor at the Center with their sweet tunes 🎶
Treble and Bass have already made an appearance. Which one of these pups would you perform a duet with?
UPDATE 6
 

 

 

View this post on Instagram

 

 

ADOPTION UPDATE: Baritone, Tenor and Soprano are on their way to our Adoptions floor today! 😮❗
We can't wait to find forever families for these little melodies!