Keep scrolling down for the latest updates!
Update #1: Meet Mom
Welcome to the latest installment of Follow the Litter! It's a special online series where we follow a group of puppies or kittens from birth to adoption and all the adorably snuggly moments in between.
Let's kick this off with the mom behind the litter. Meet Maya.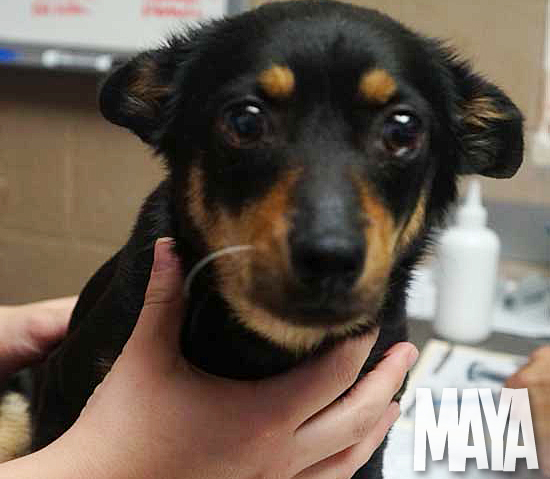 Pregnant and scared, Maya arrived at an overcrowded shelter in California's Central Valley in early February 2017. (We don't know anything about her life before that.) A few days later, Maya gave birth to six perfect puppies, but the family faced an uncertain future. Luckily, they were about to get a Valentine's Day miracle. On February 14, 2017, one of our animal rescue partners pulled Maya and her pups from the shelter.

Update #2: Meet the Babies
Arrangements were made to bring Maya and her babies to Helen Woodward Animal Center. They arrived on February 22, 2017. Here are the puppies' first photos upon intake. Meet Mabel, Mackenzie, Maddy, Mason, Micah and Morgan!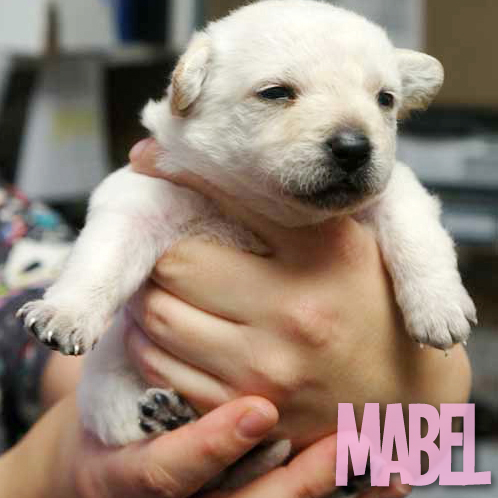 Fun fact: Mabel is the only girl in the litter! (She is also a polar bear.)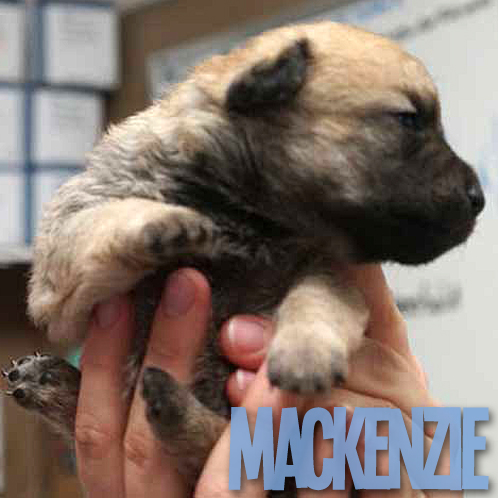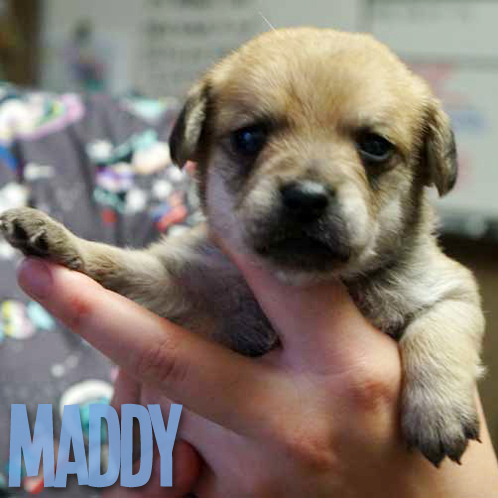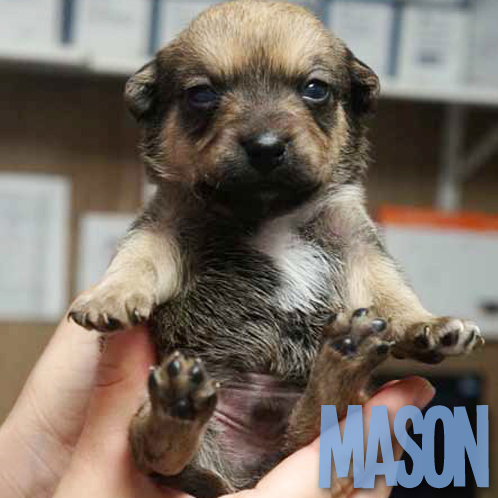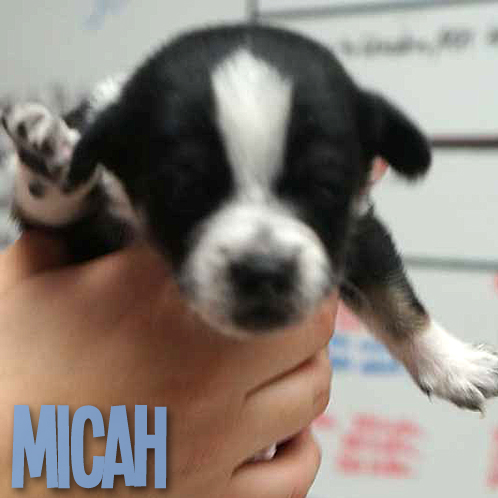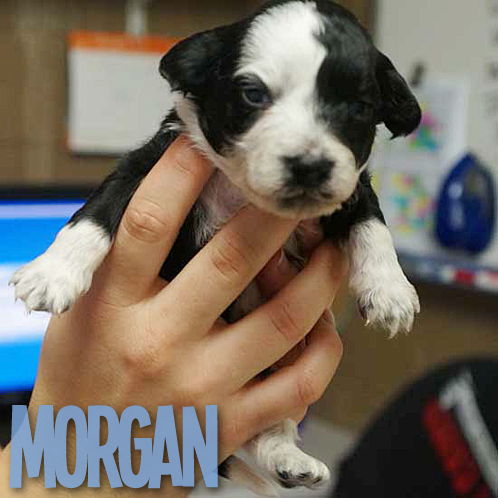 We can't wait for you to follow your adventures!

Update #3: Arriving in Foster Care
The M family had made it to Helen Woodward Animal Center, but their journey wasn't over. Their next stop was a comfy, cozy foster home. Volunteer fosters care for pets until they're ready to be adopted and are essential to our mission. We couldn't save so many lives without them! Here's the gang on their first day in their temporary home: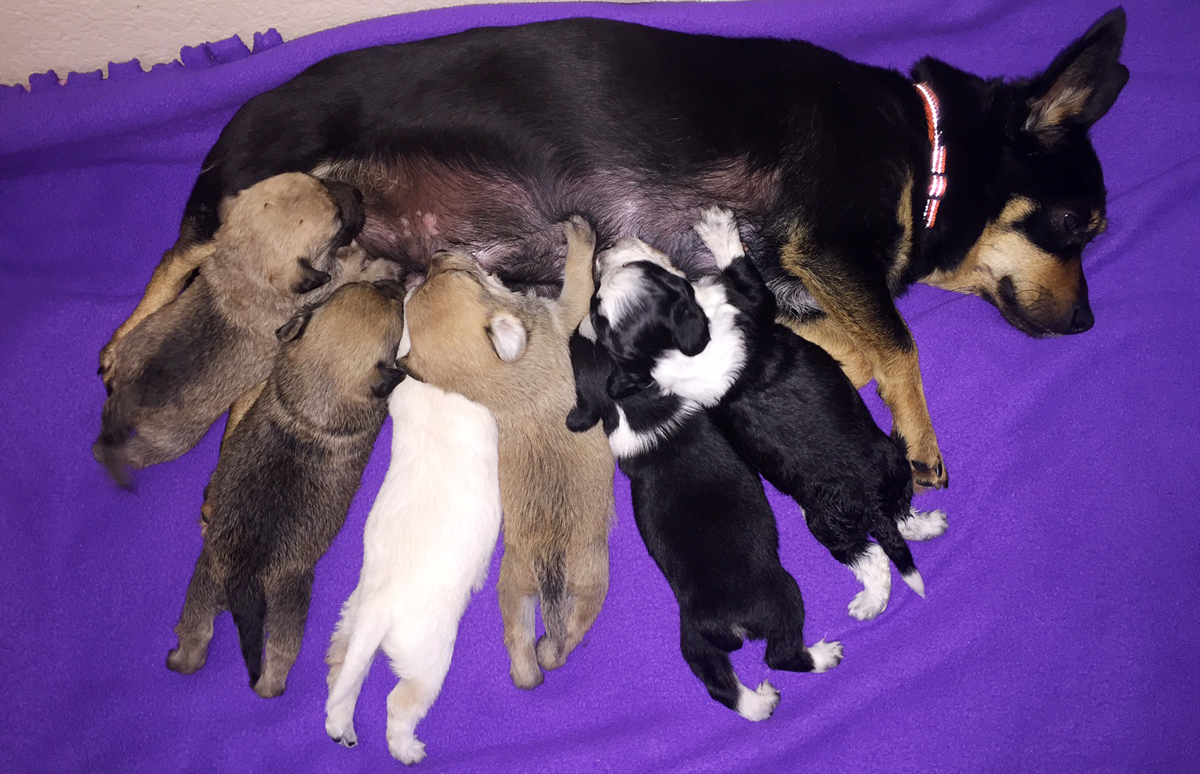 Six hungry, hungry puppies (and one very patient mom)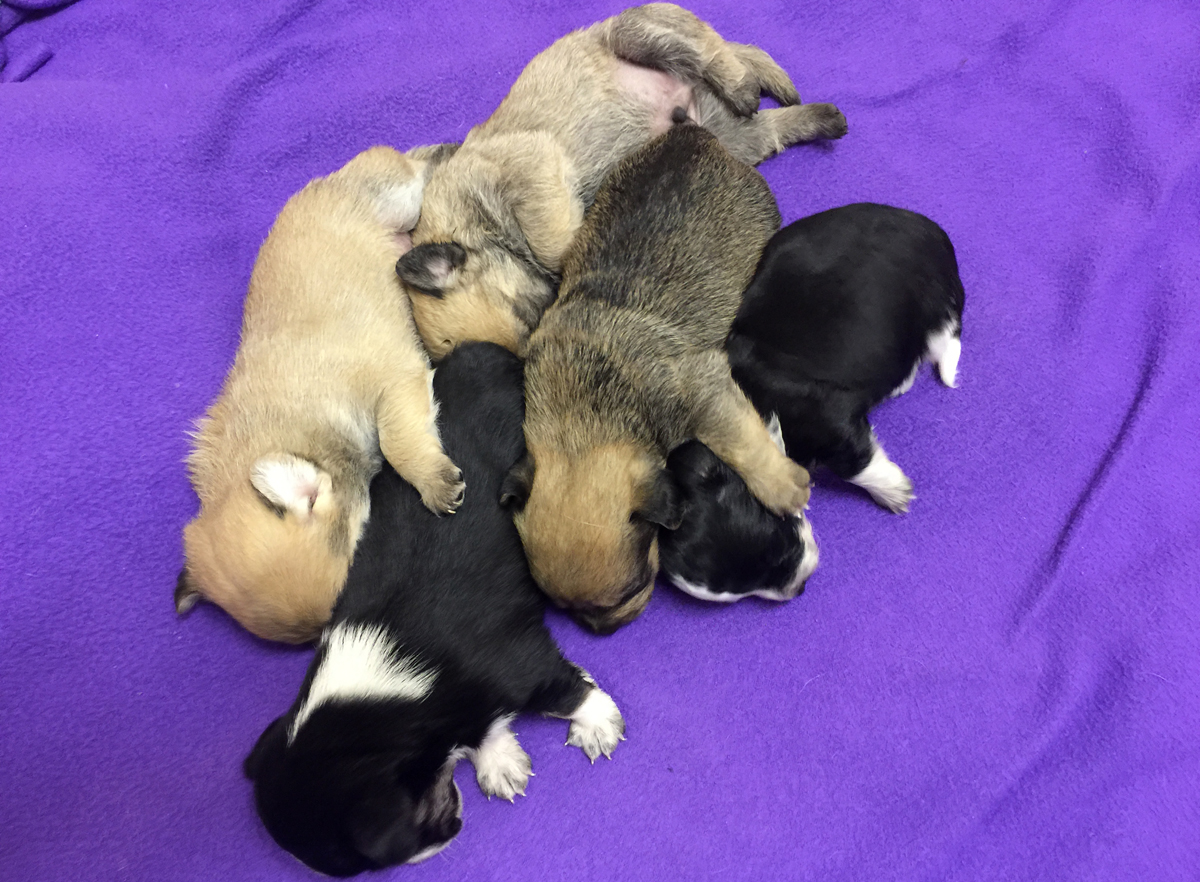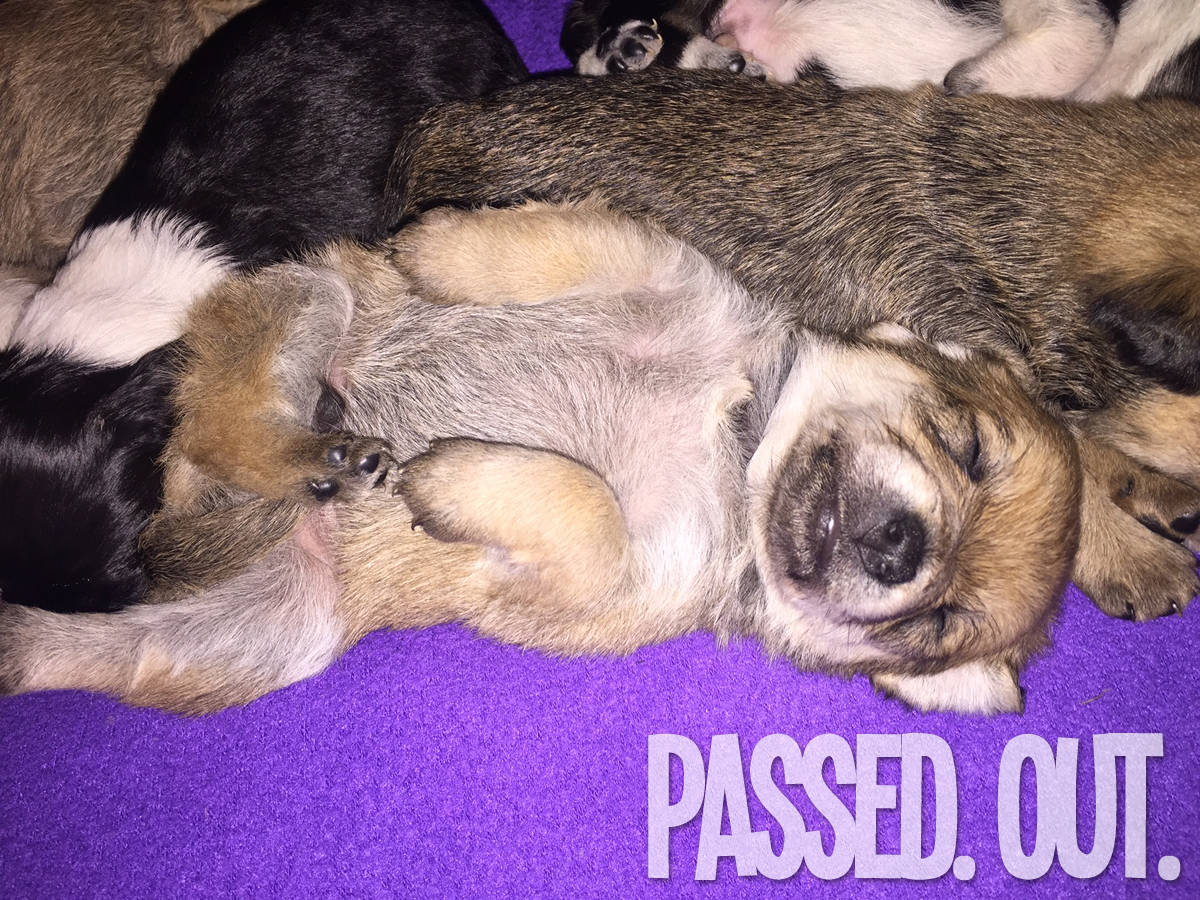 Naptime after a big lunch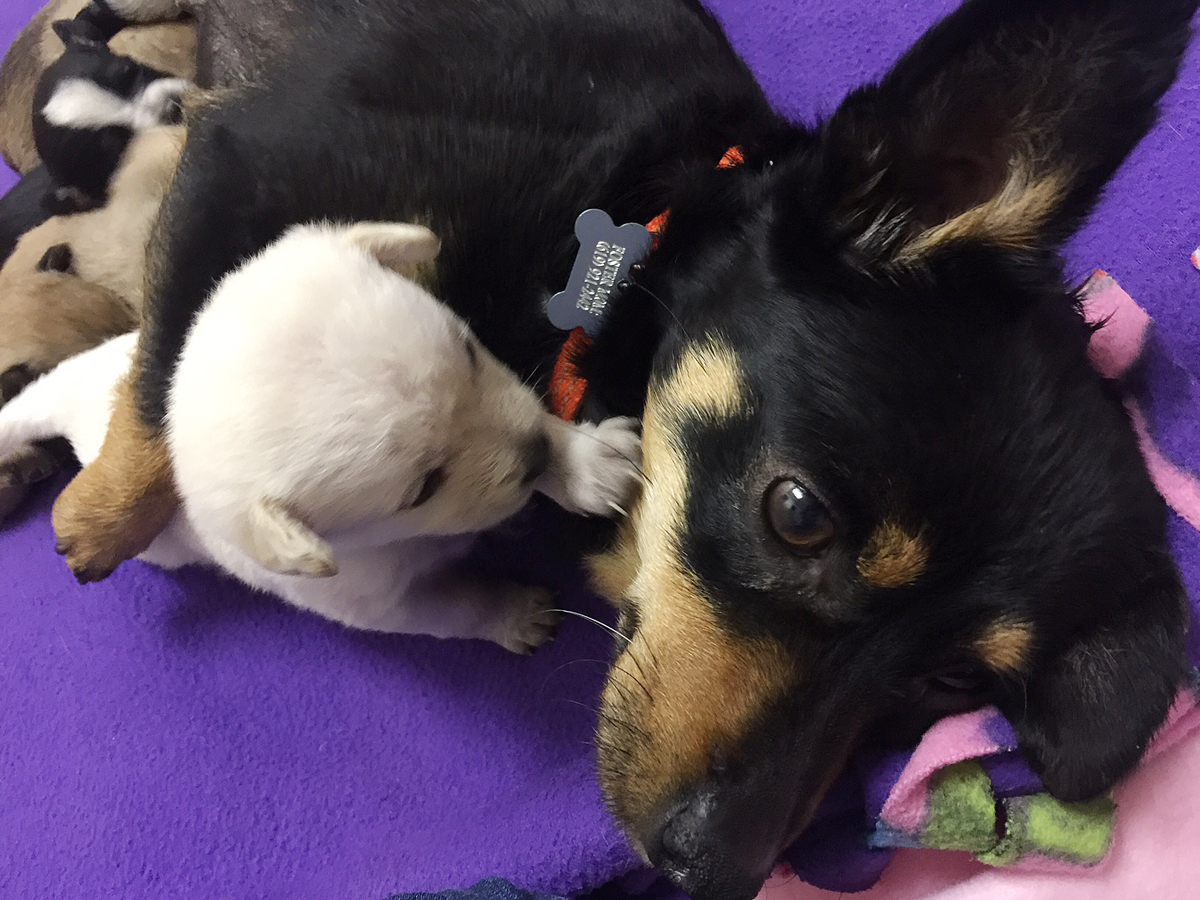 Mabel pestering Mom

Update #4: Settling In
We're settling into our foster home just fine! This week, we've become much more active and love playing with each other.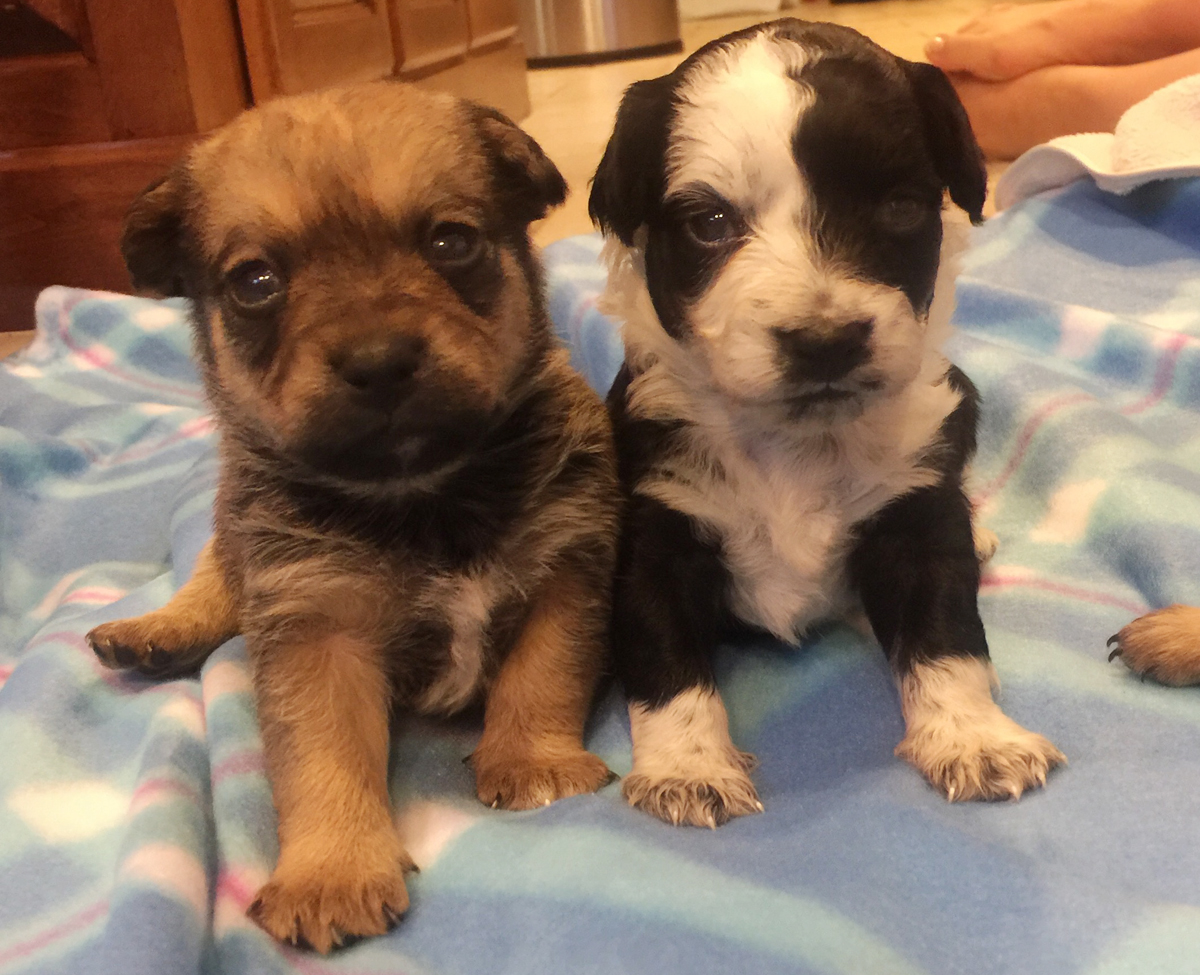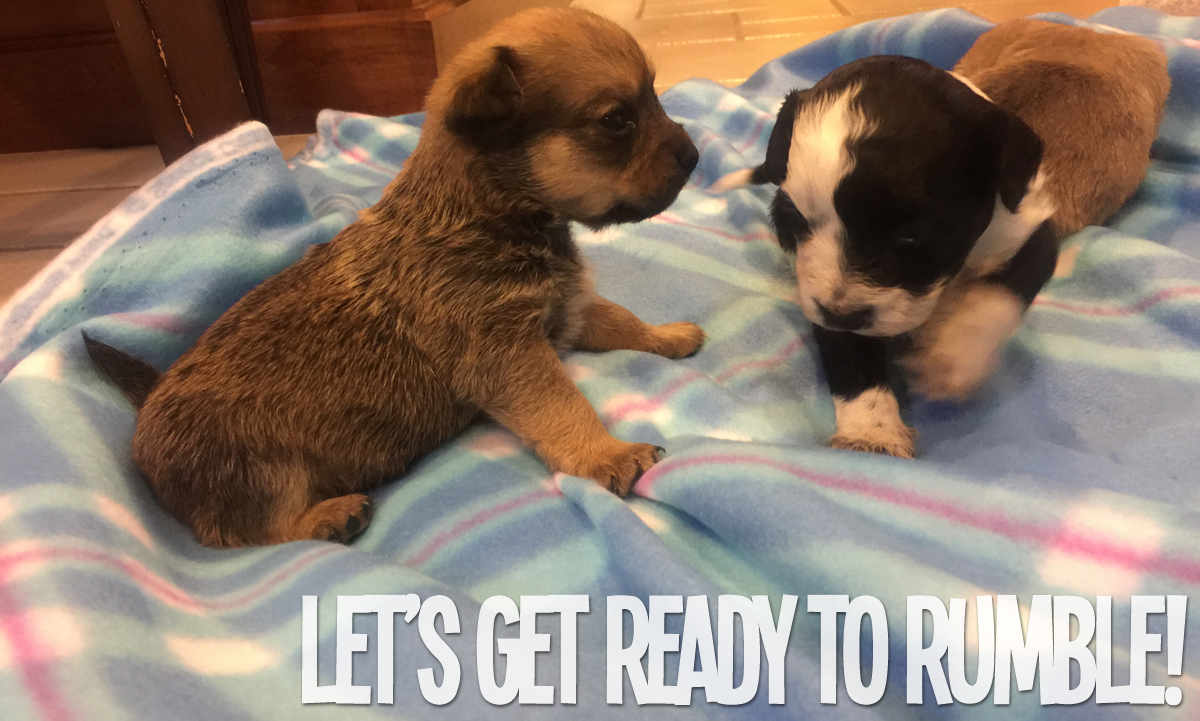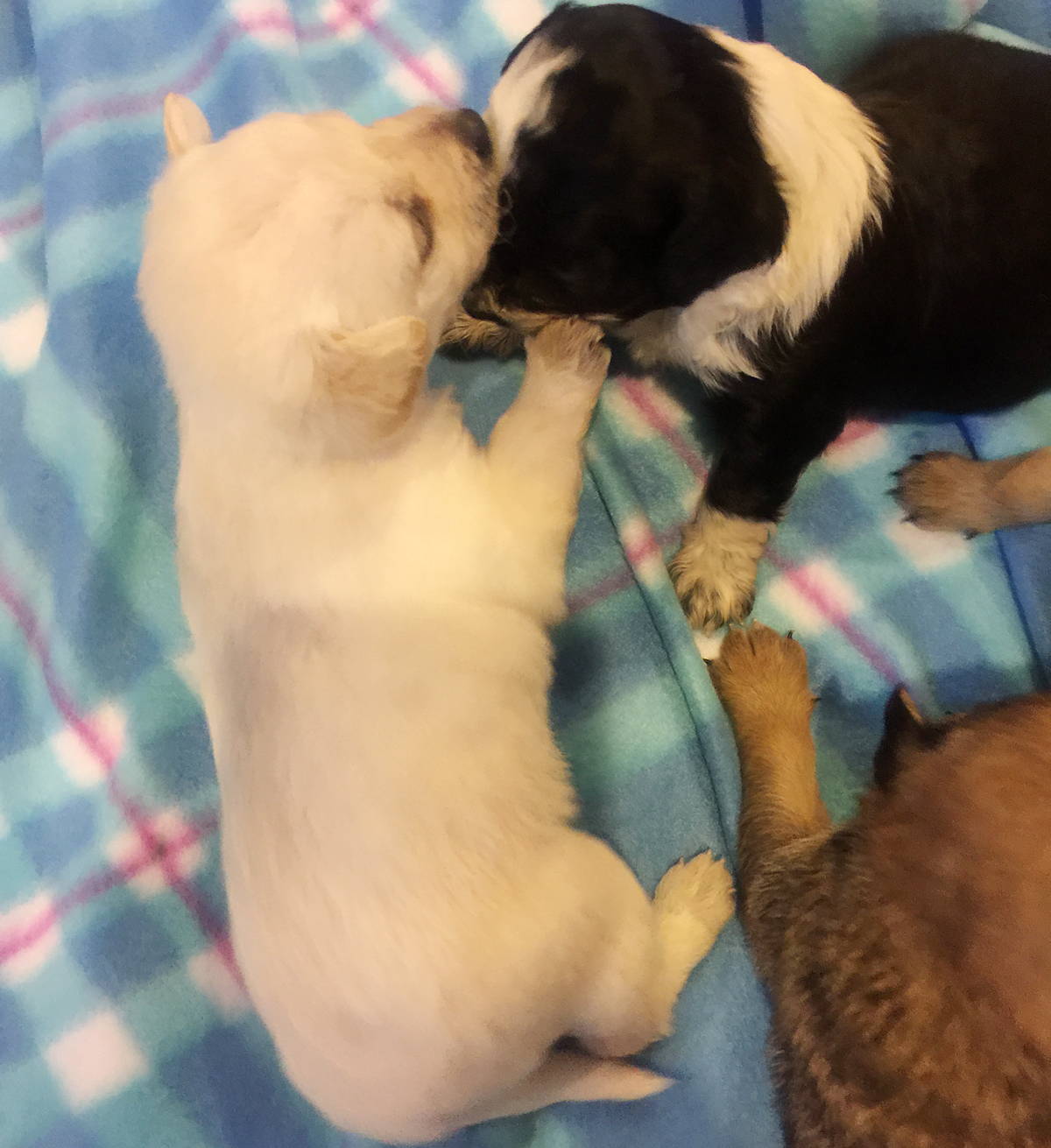 Our favorite game? Wrestlemania!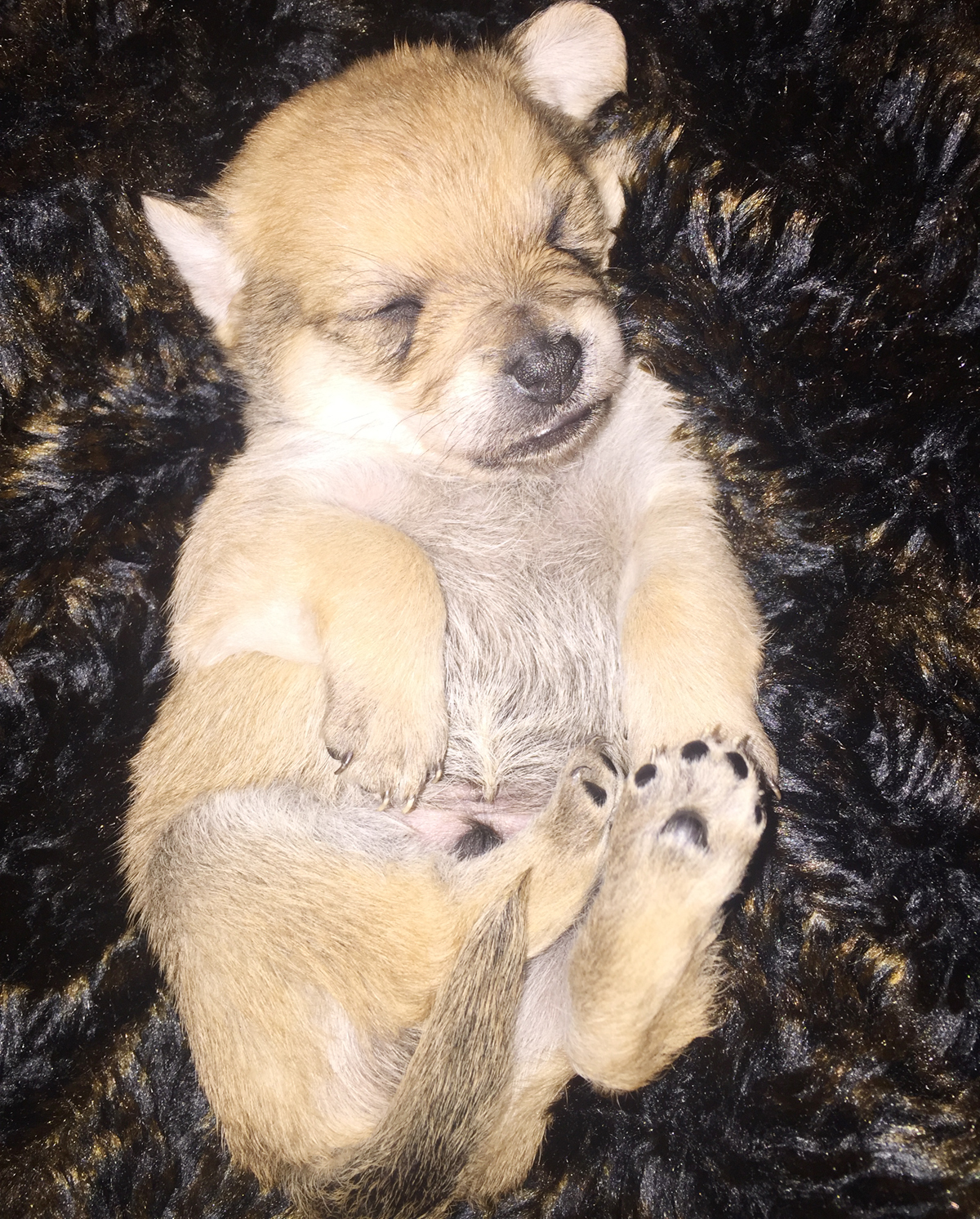 (This is how you know it was a good play session.)


Update #5: First Real Meal
"We had solid food for the first time this week, and we LOVED it!"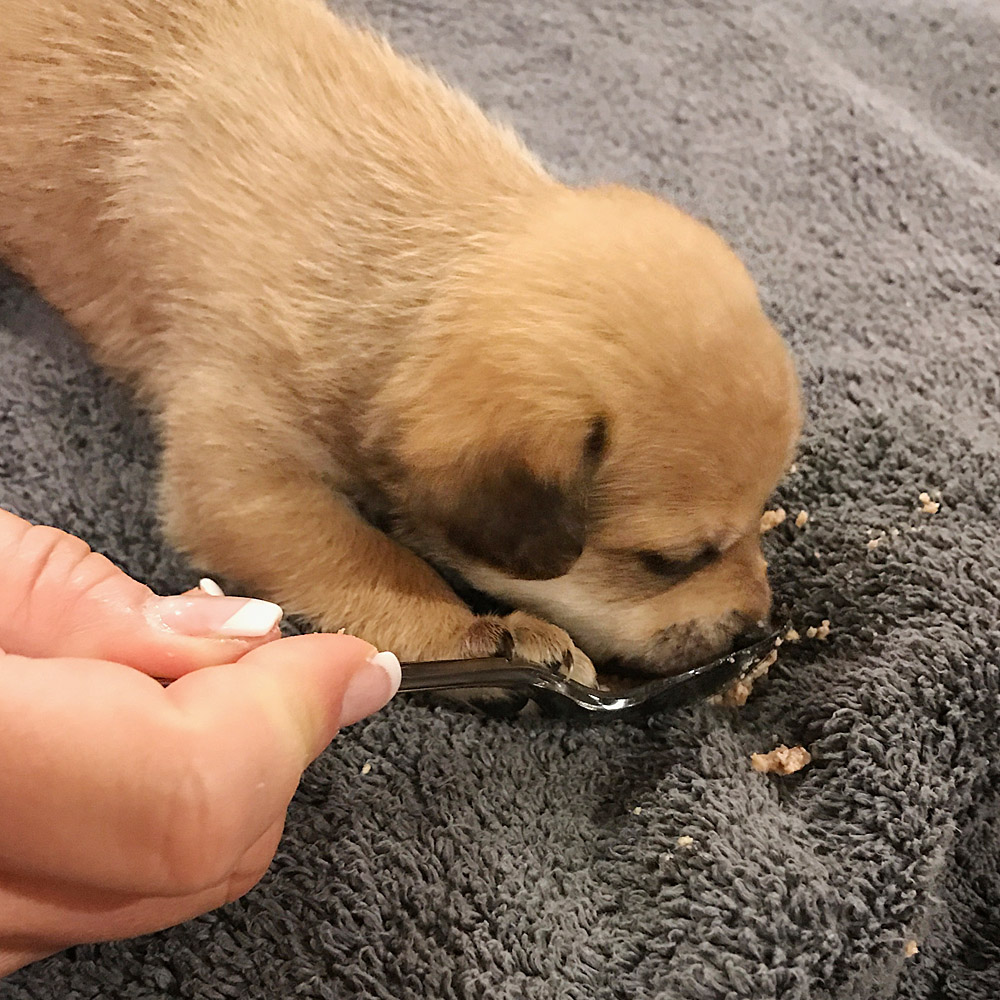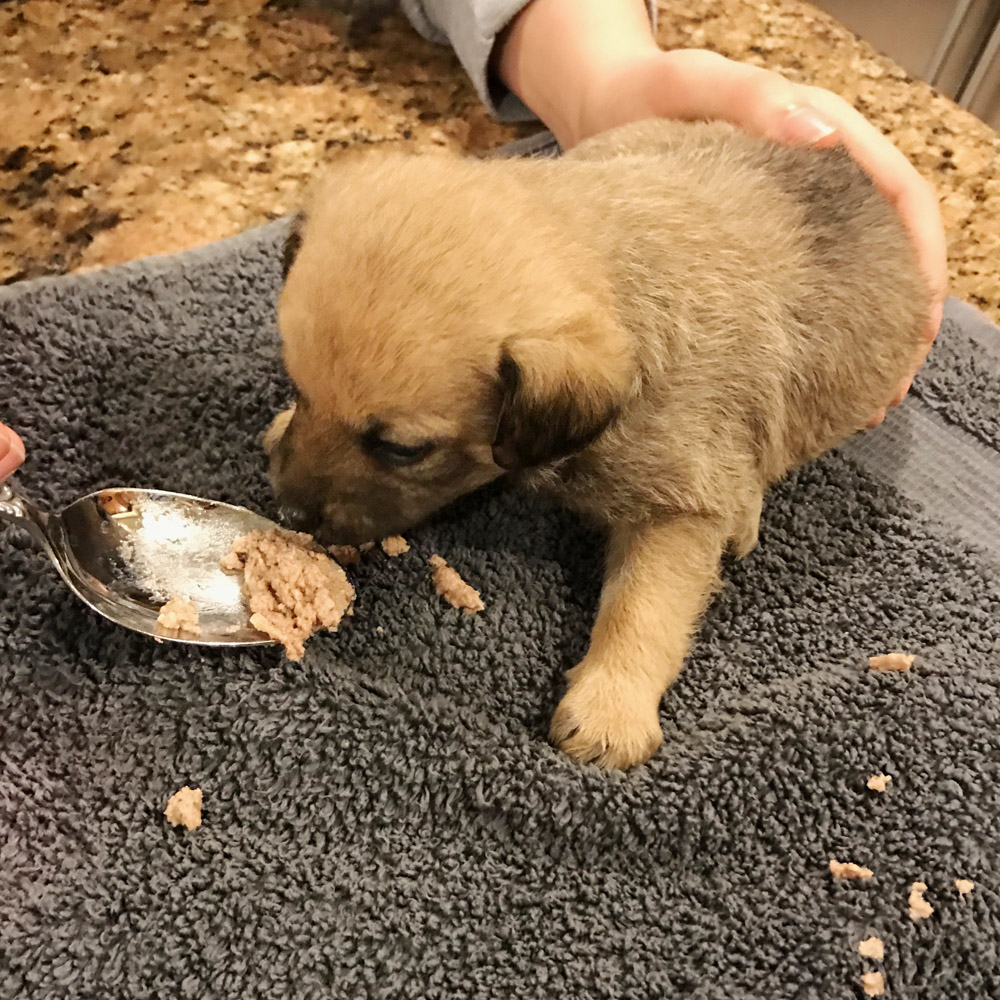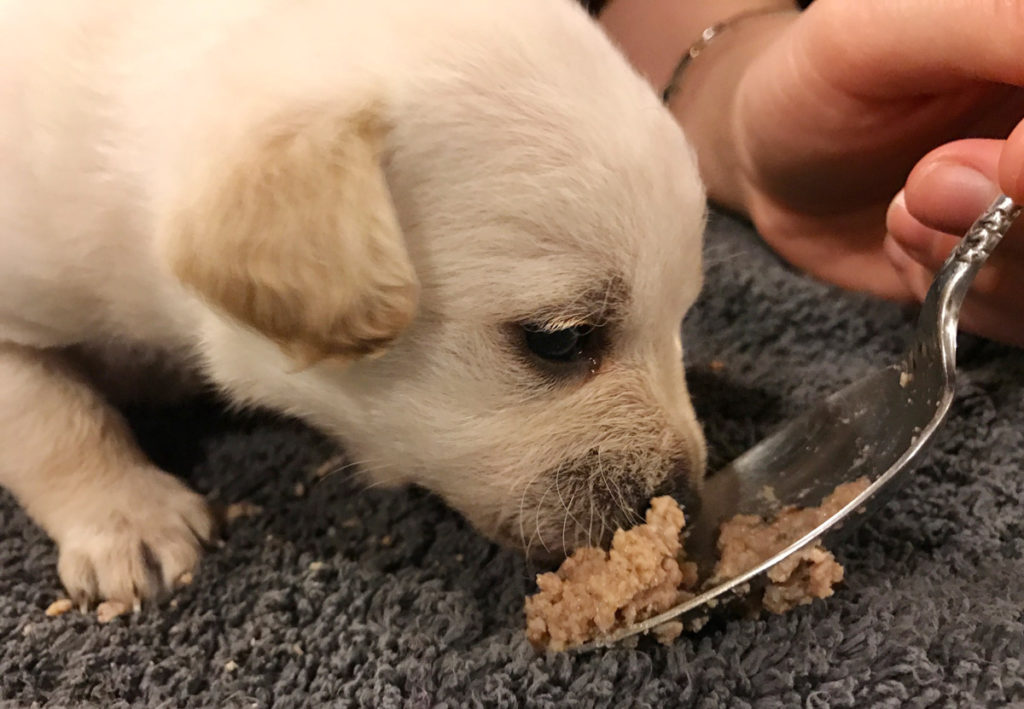 "This is what the big doggies eat!"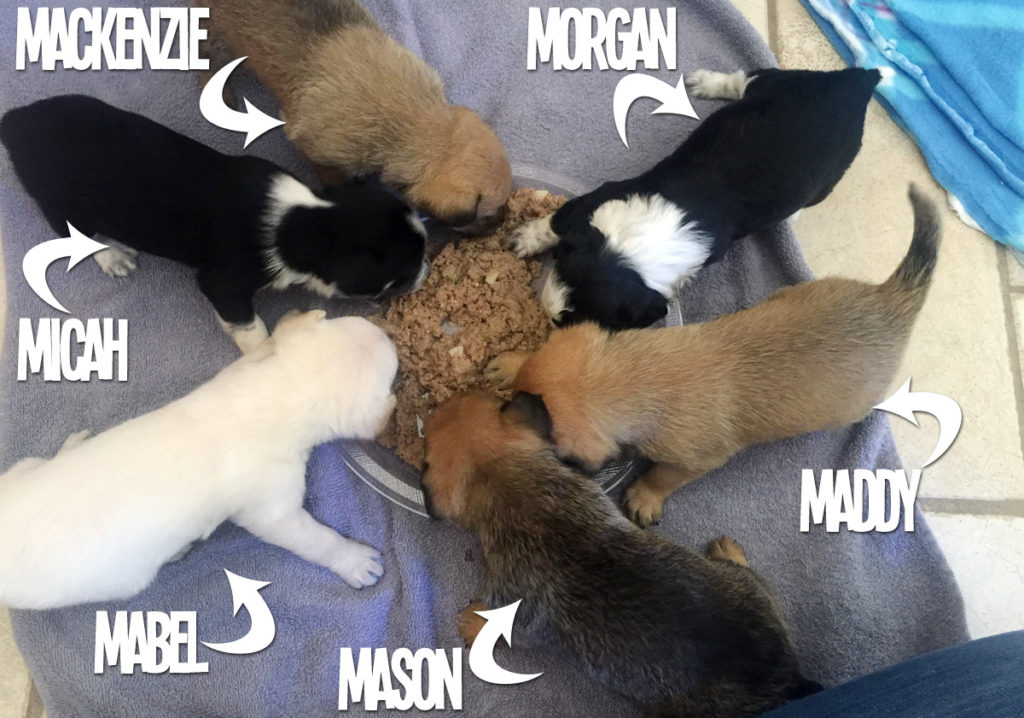 Update #6: Adventuring
"We've become much more playful this week. Mom even plays with us, too! (Well, sometimes.) We've also mastered the skill of walking. Walking is easy-peasy! We also ventured to a big, new, exciting place called 'outside.'"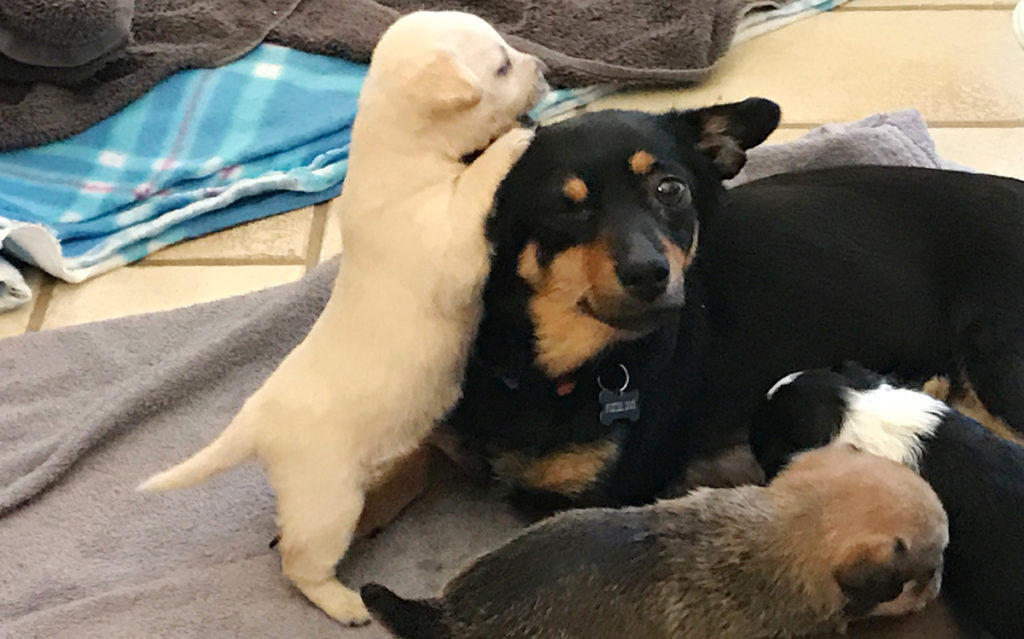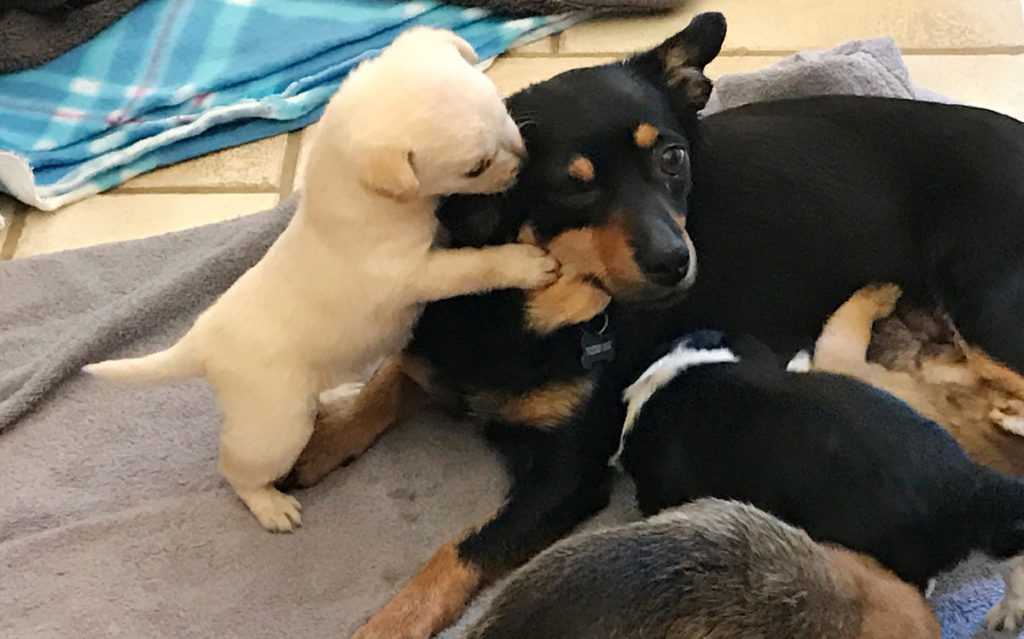 "Mom, isn't this game SO fun?!"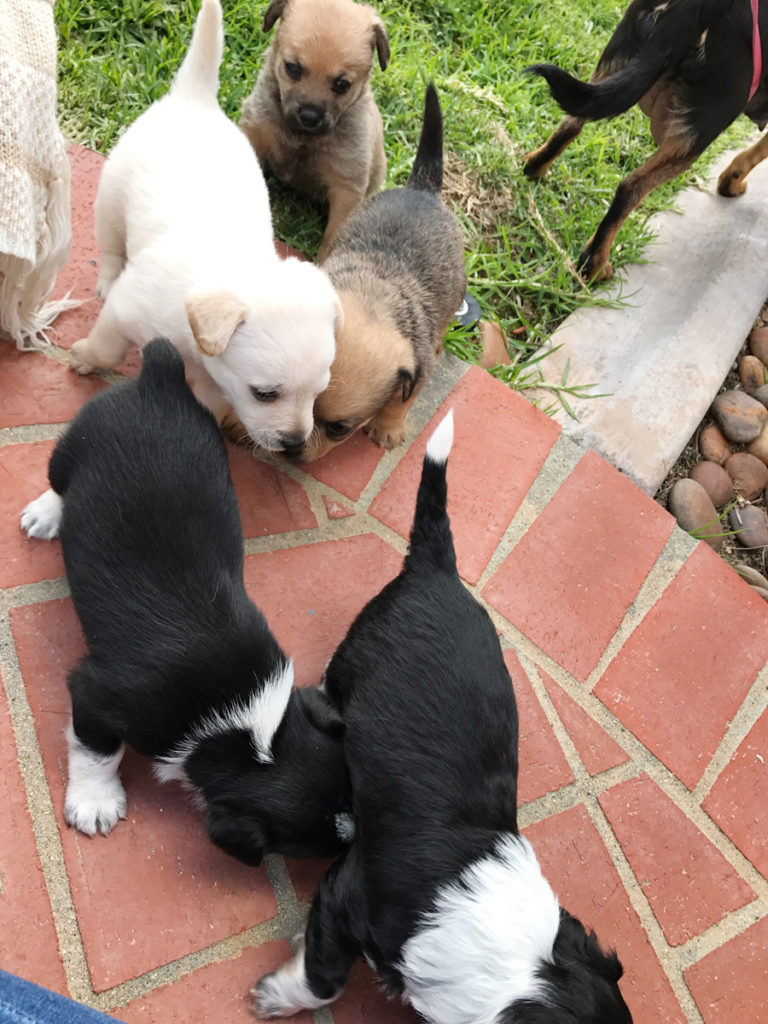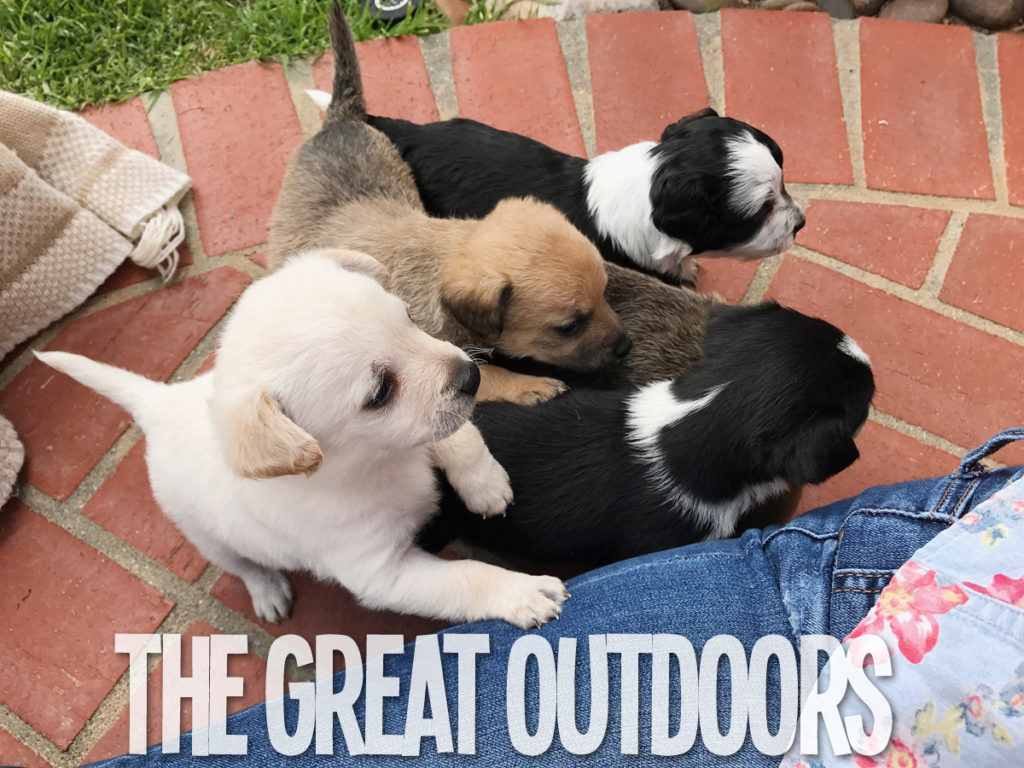 Update #7: What Are We?
Many of you have asked what breed we are. Our mom Maya appears to be a Miniature Pincher-Dachshund blend, but we puppies are more of a mystery! Our foster thinks we might be Terrier blends because of our wiry hair. Well, except for Morgan…he's the only one with long, smooth hair! (Should we rename him Fabio?)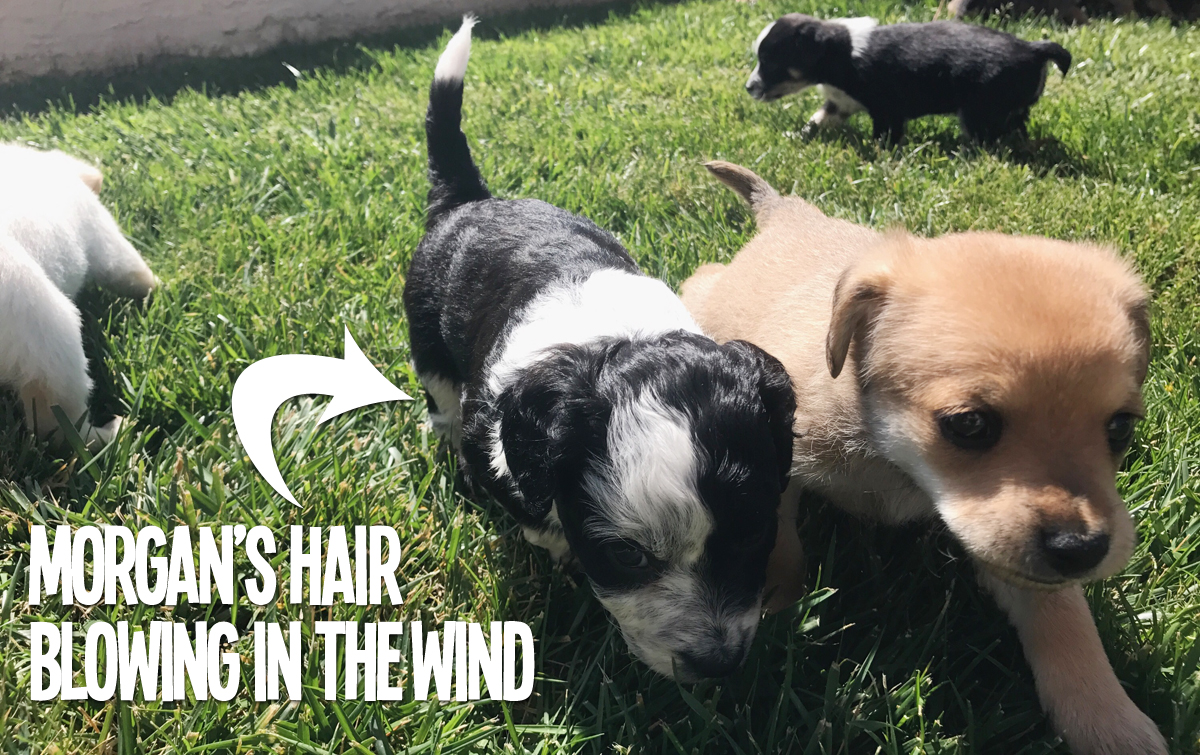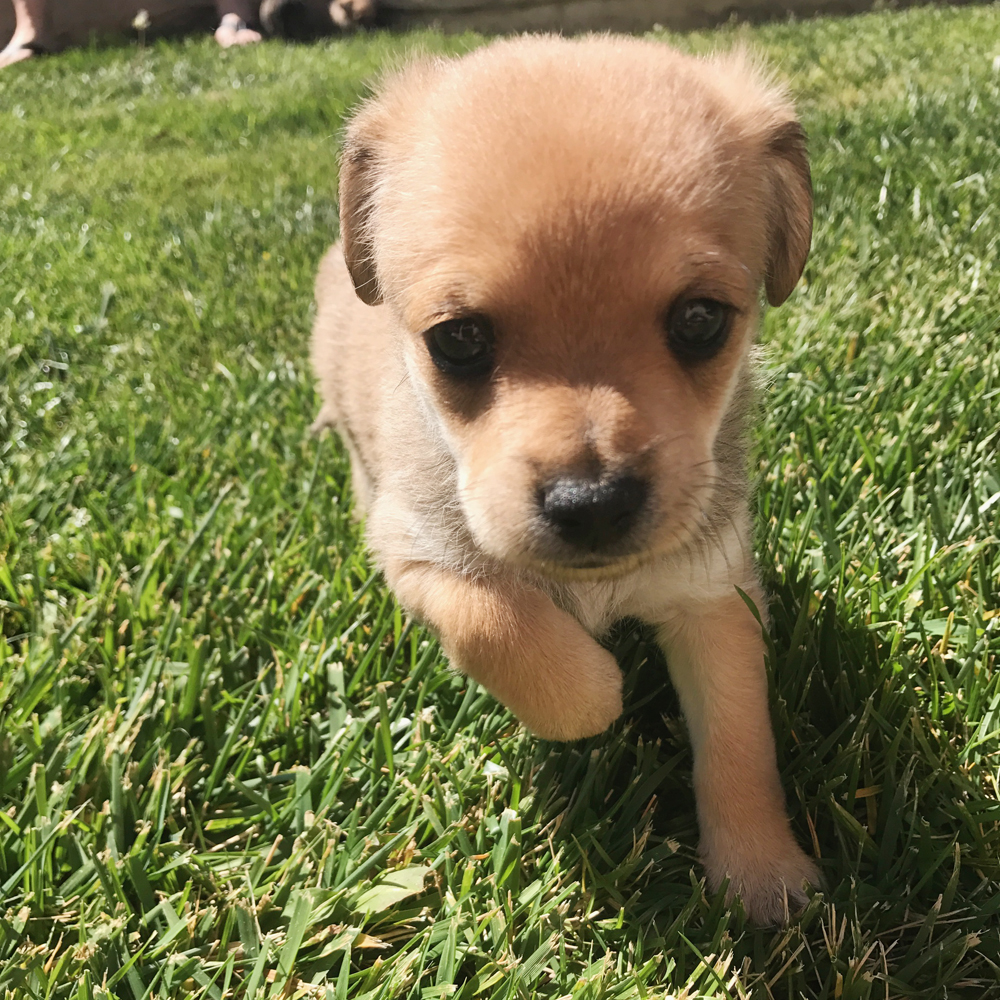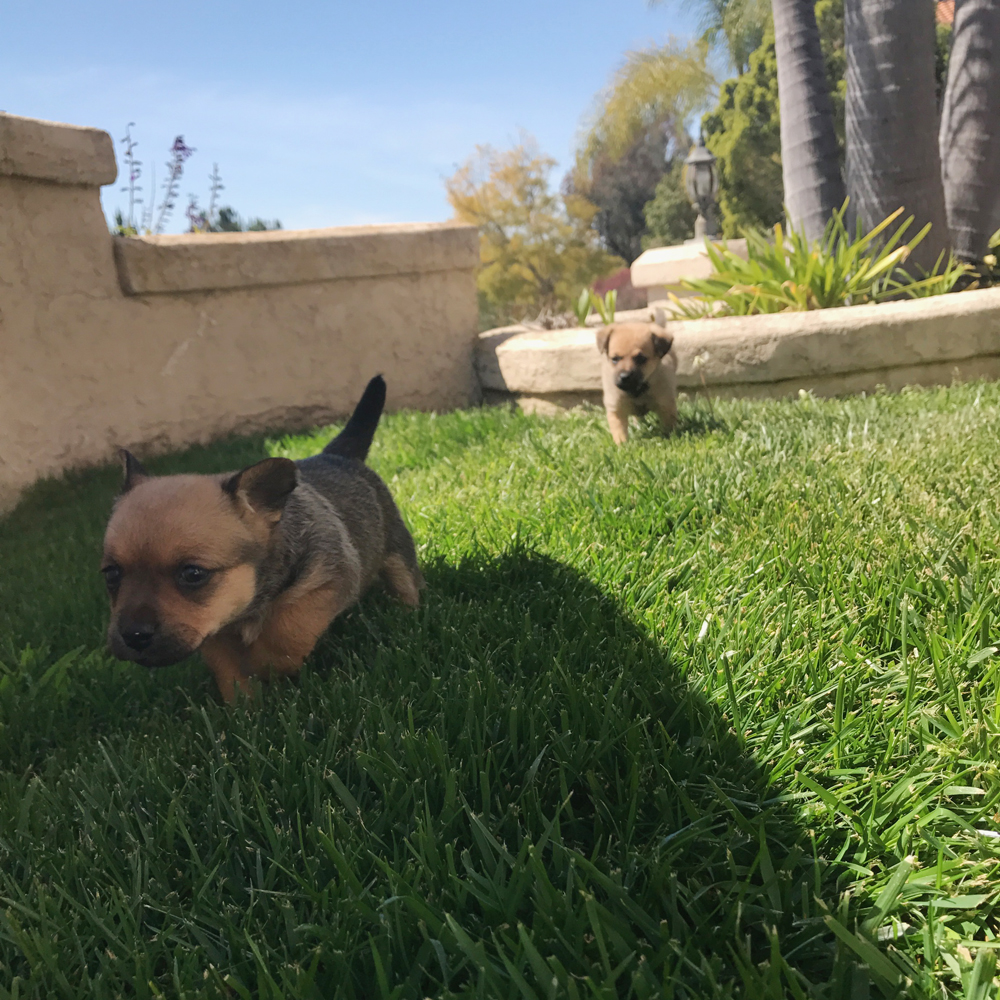 Update #8: Sleepy Time
Our motto is, "Work Hard. Nap Hard!" After a play session, we love taking a nice, long snooze (preferably on top of each other.)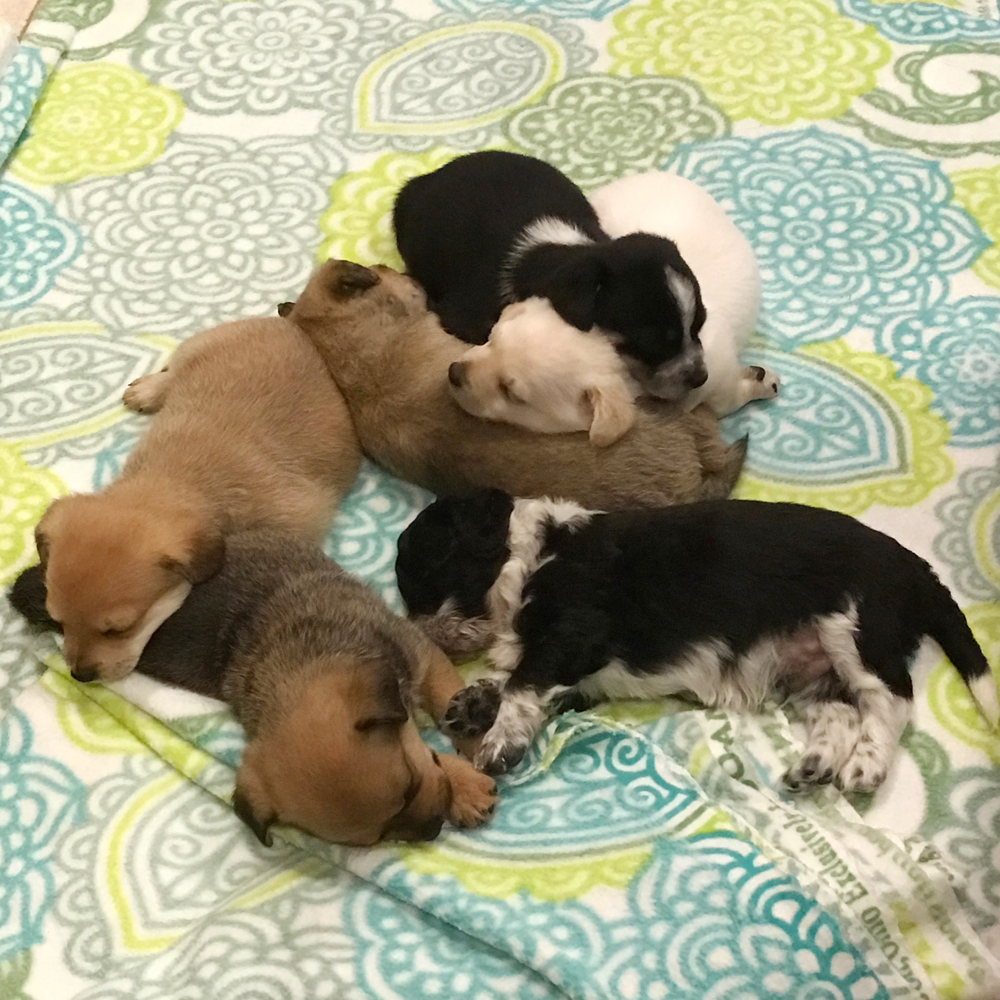 We also took our first bath this week, and it went very well. We didn't fuss or whine at all! But it did make us so, so sleepy.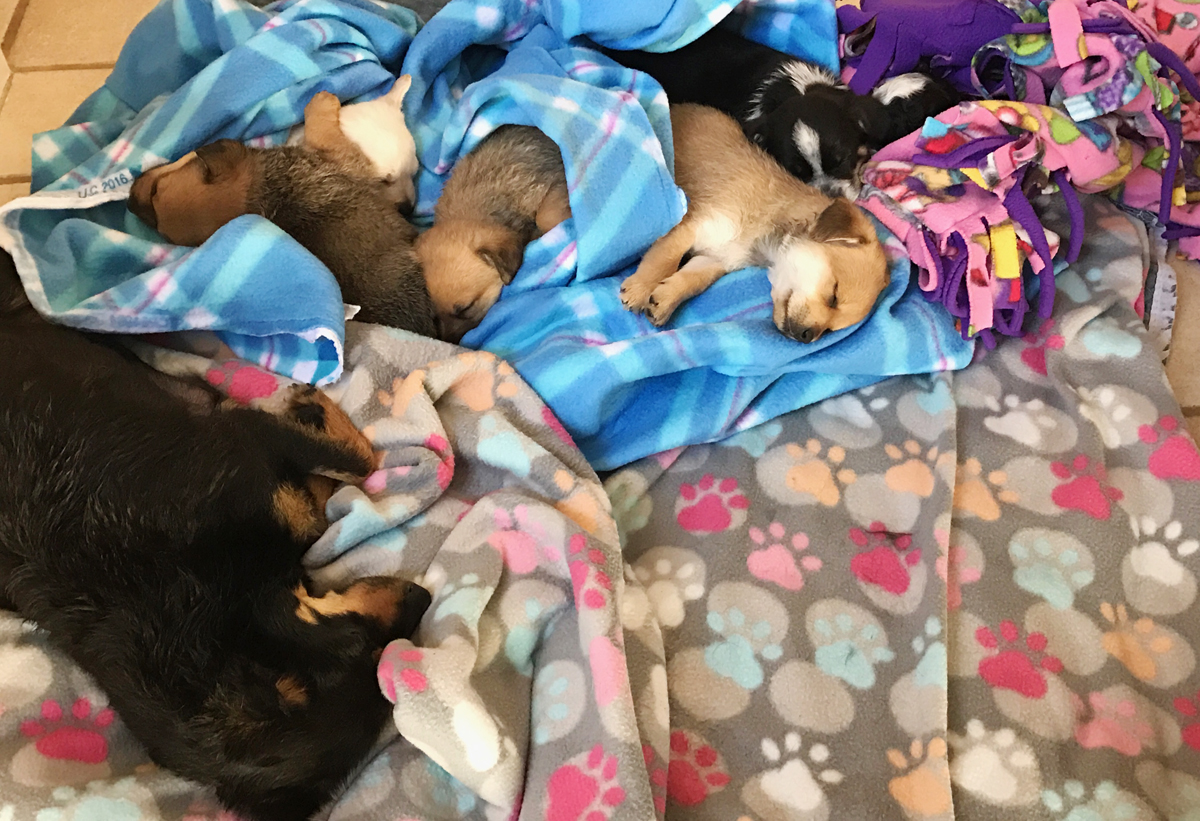 Update #9: Ch-Ch-Ch-Ch-Changes
The puppies are now 6-weeks-old and in store for a big change this week: they're moving to new foster homes! This is common once puppies have weaned from mom. Maya will finally get to relax now that she's free of puppy duty, and the pups will be on to their next big adventure!
Their original foster is sad to see them go, but excited for them to find forever families! Here are some final photos she took of this loving, playful, curious bunch: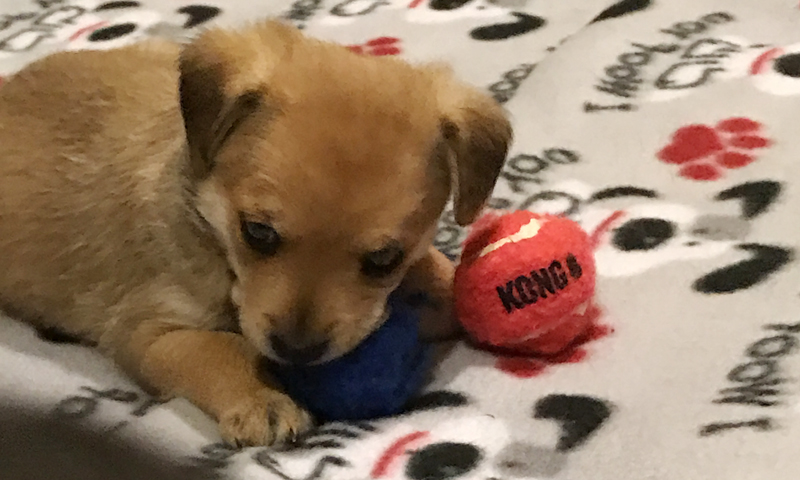 Maddy thinks the red ball is the best.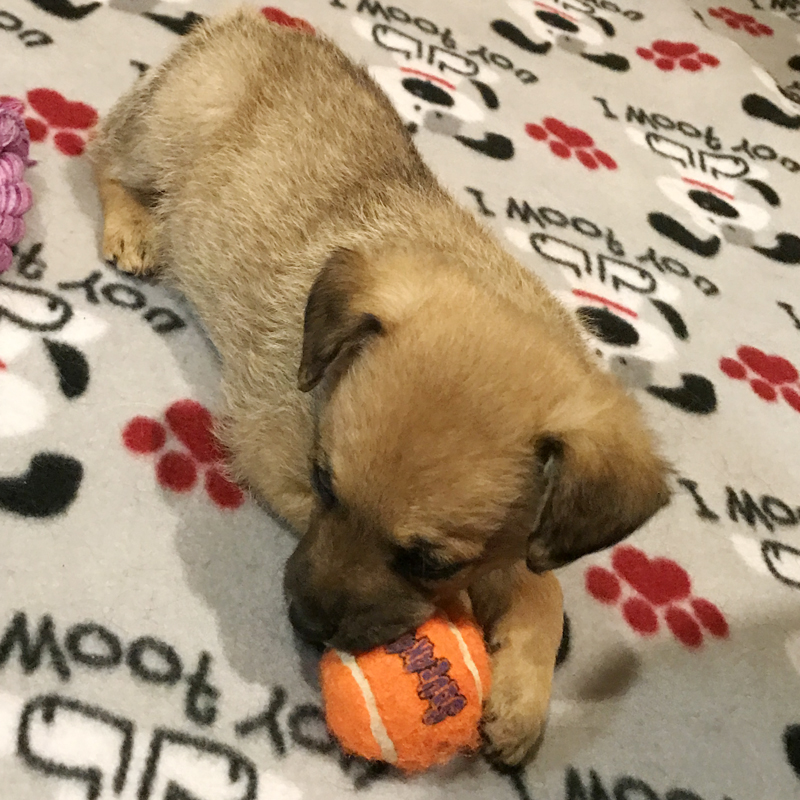 Mackenzie is very protective of the orange ball.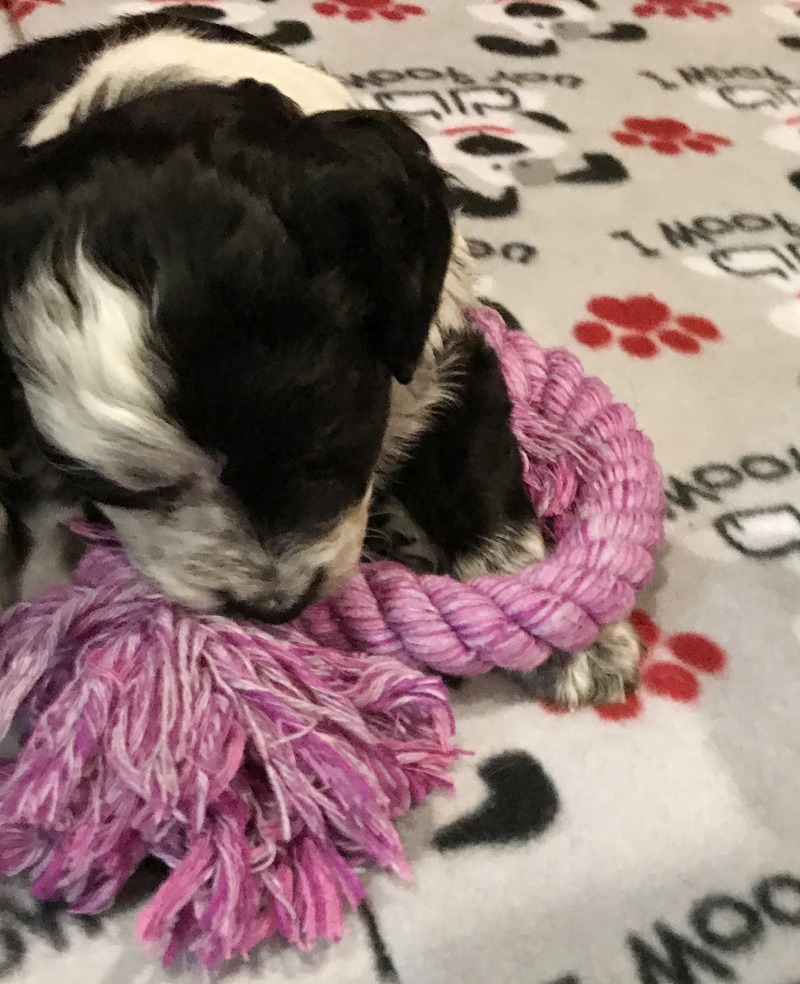 We know who's guilty of being too cute: it was Morgan…in the kennel…with the rope!
(Clue, anyone?)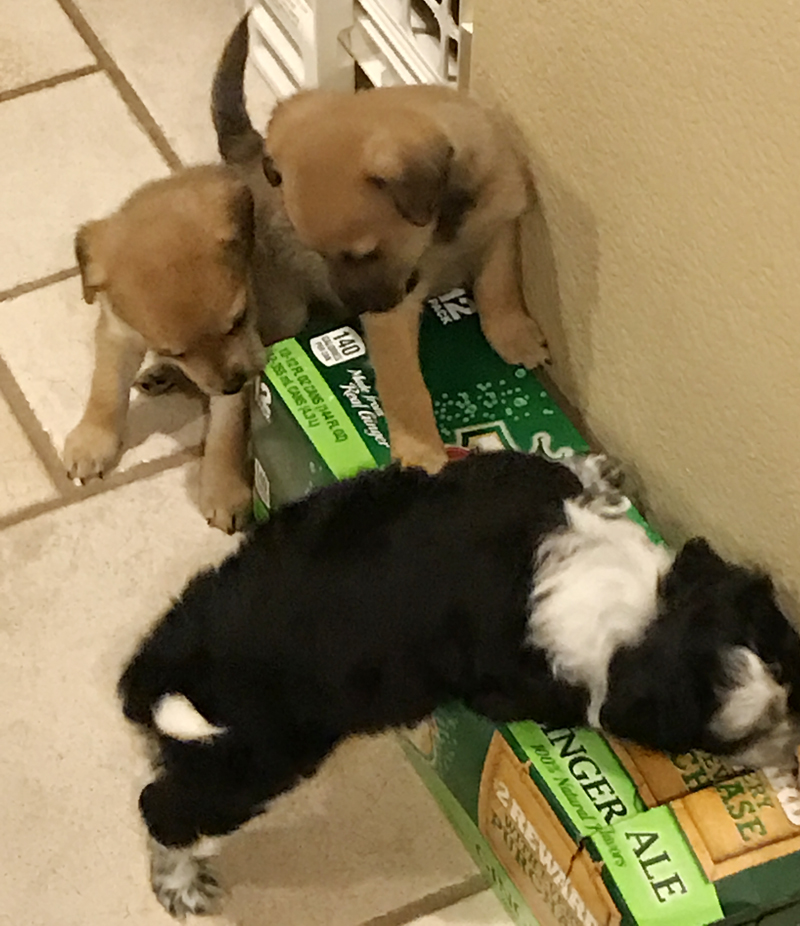 "Oooooo what's in here?"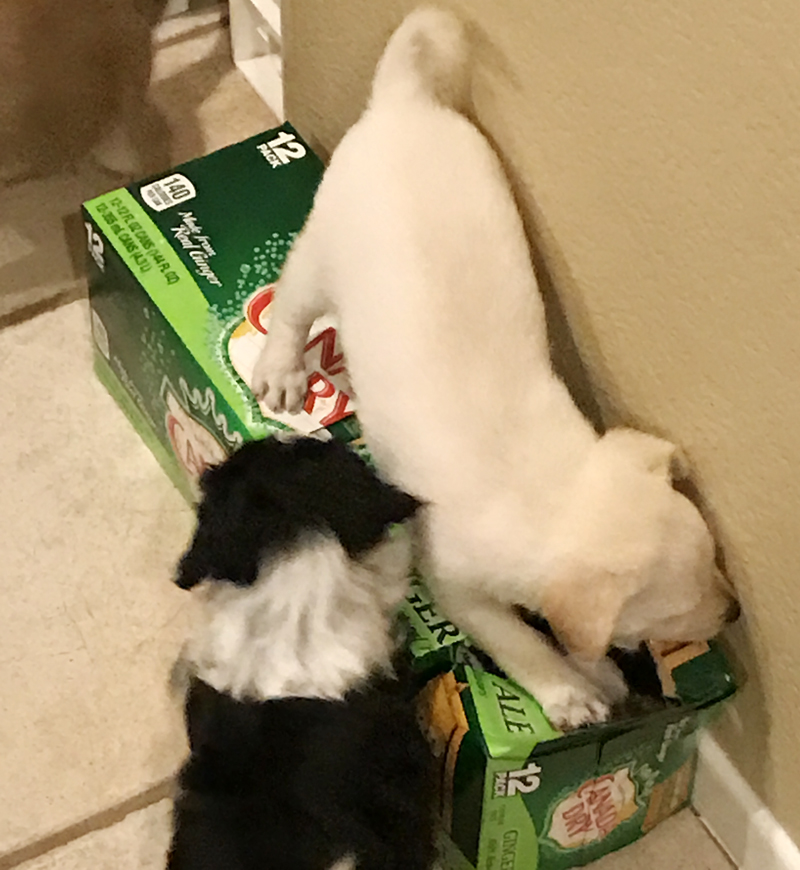 "I'll show you how it's done!"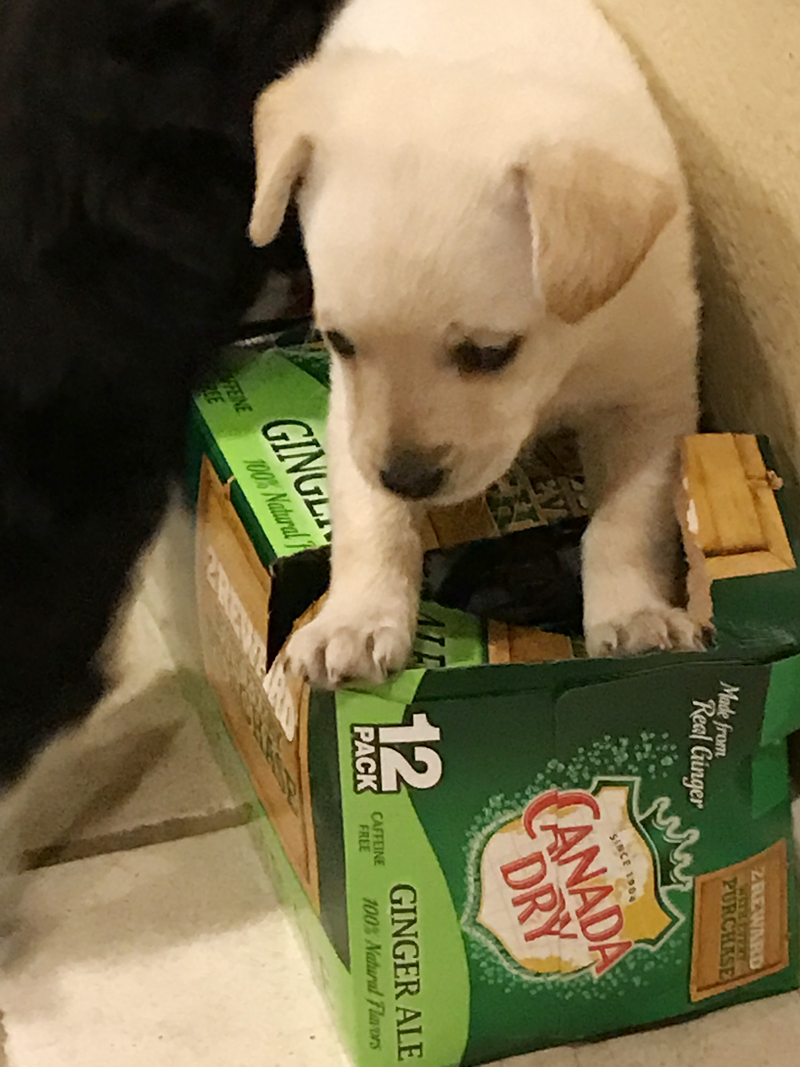 The adorably mischievous Mabel


Update #10: Mabel, Mackenzie and Maddy
The M puppies are now 7-weeks-old and settling in to new foster homes. Let's see how they're doing, starting with Mabel, Mackenzie and Maddy.
We've got a big yard, perfect for exploring!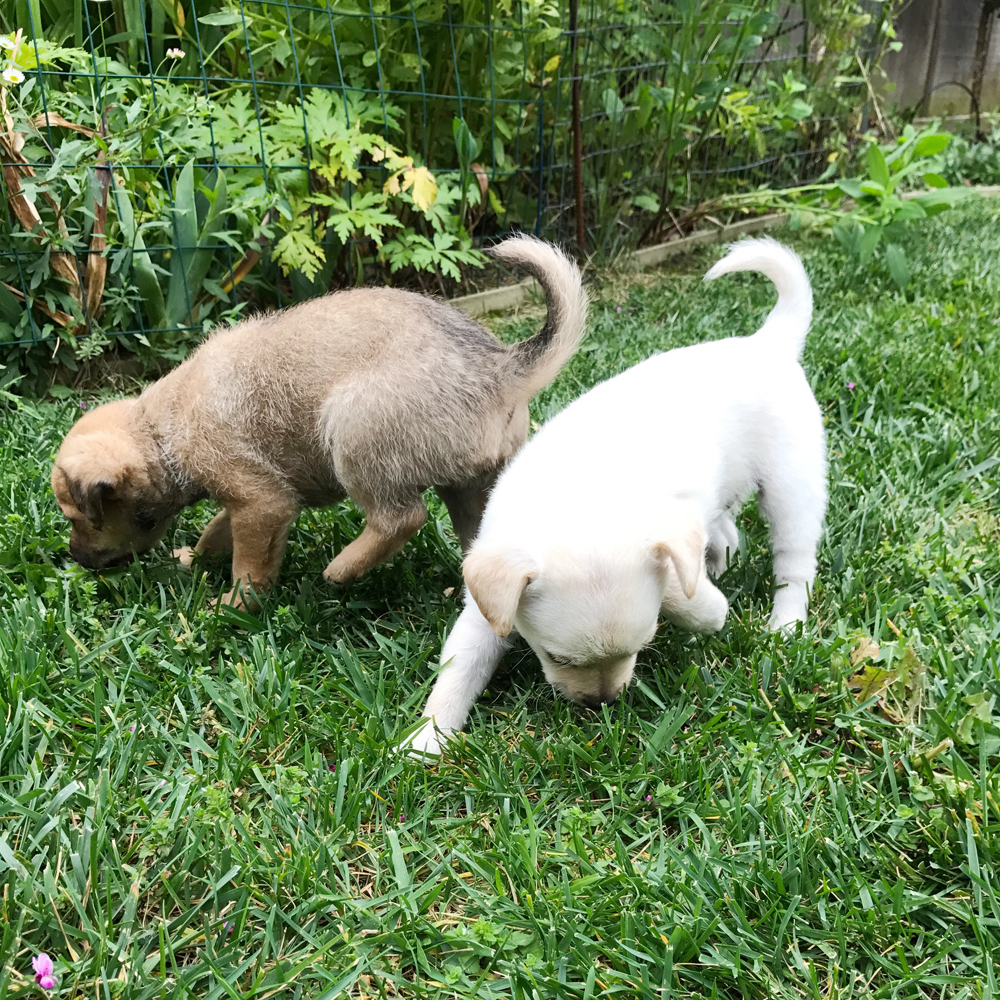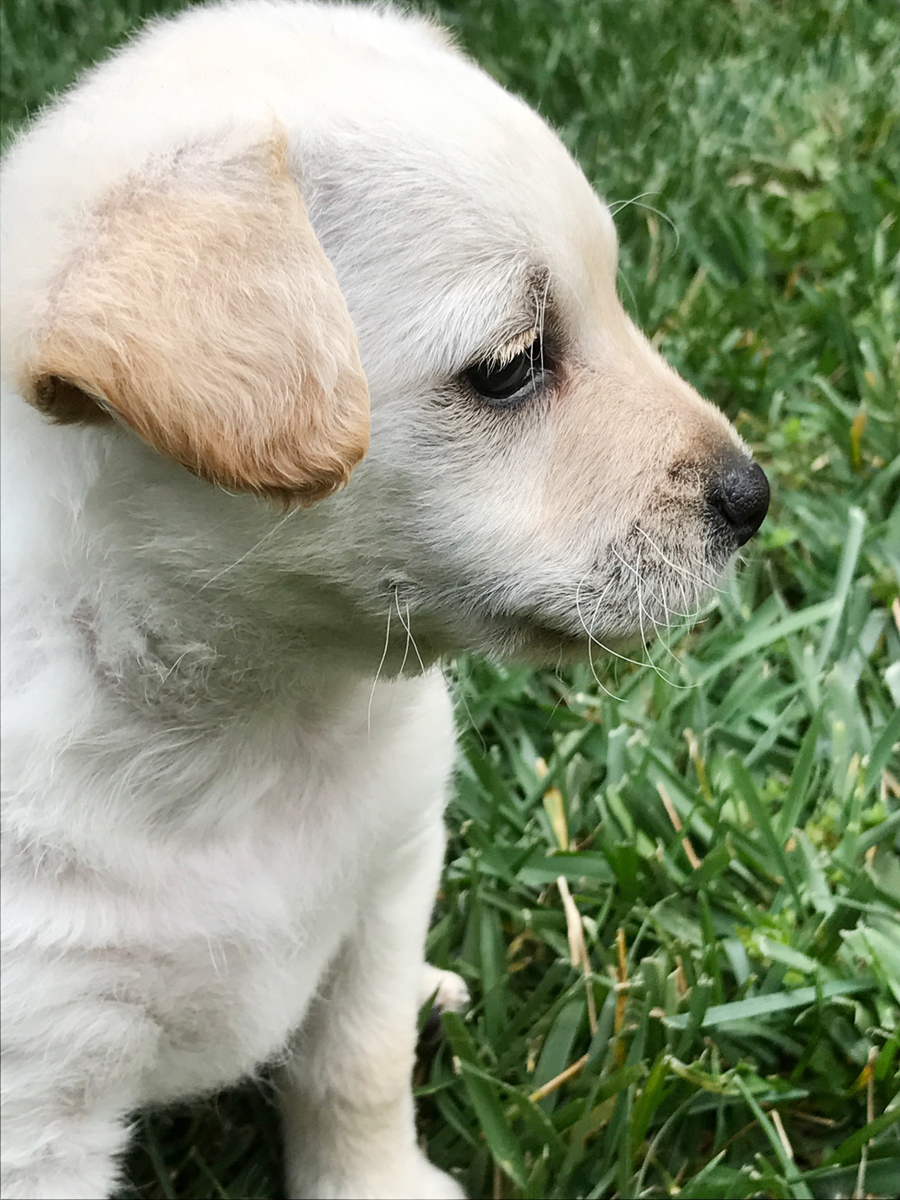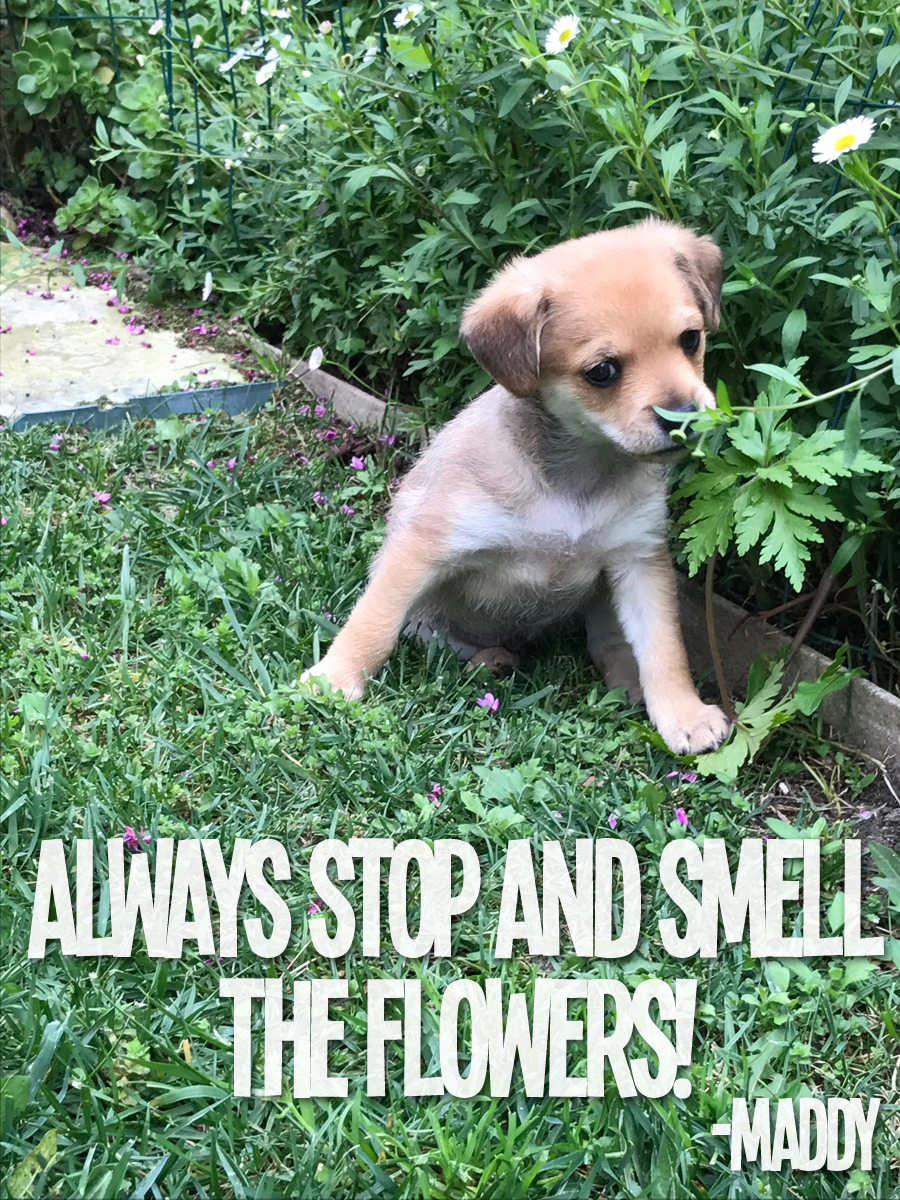 We also have lots of comfy, cozy beds.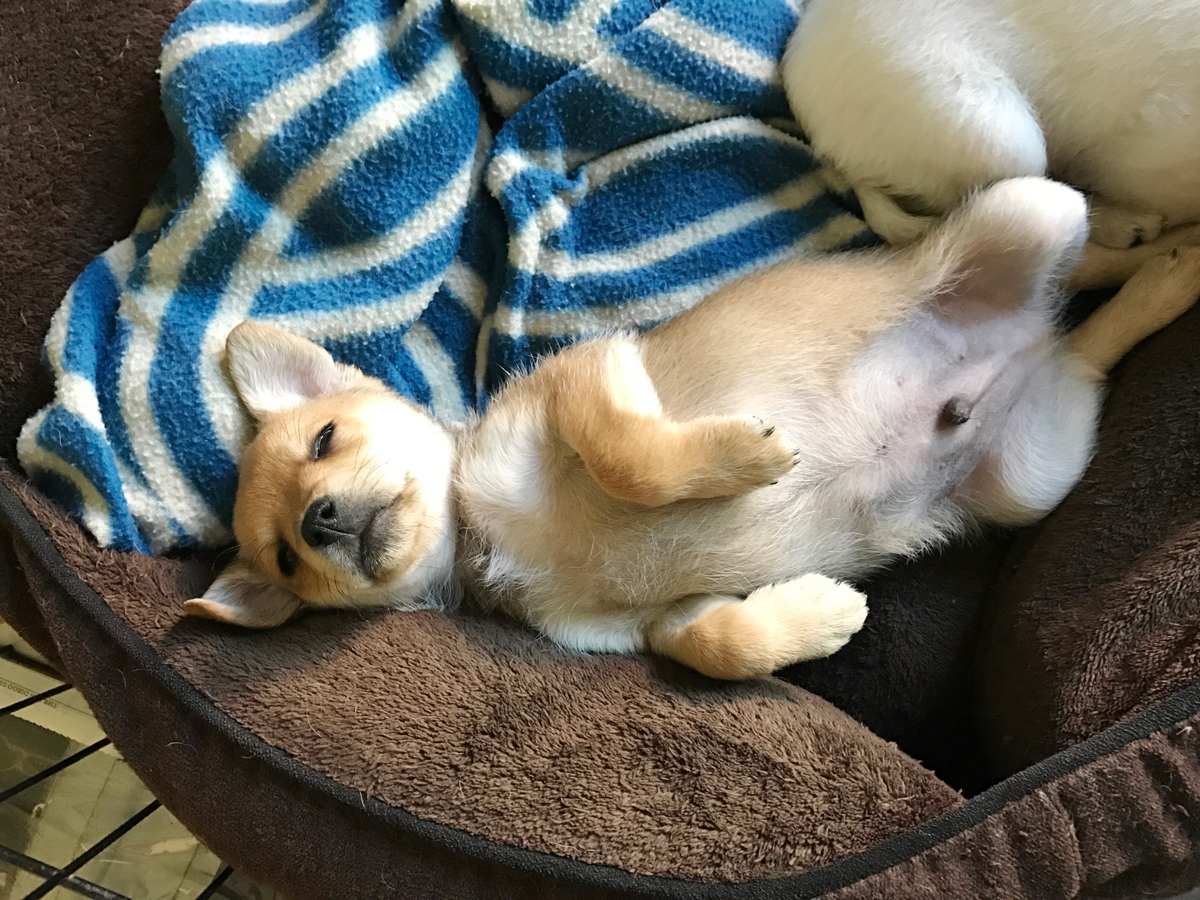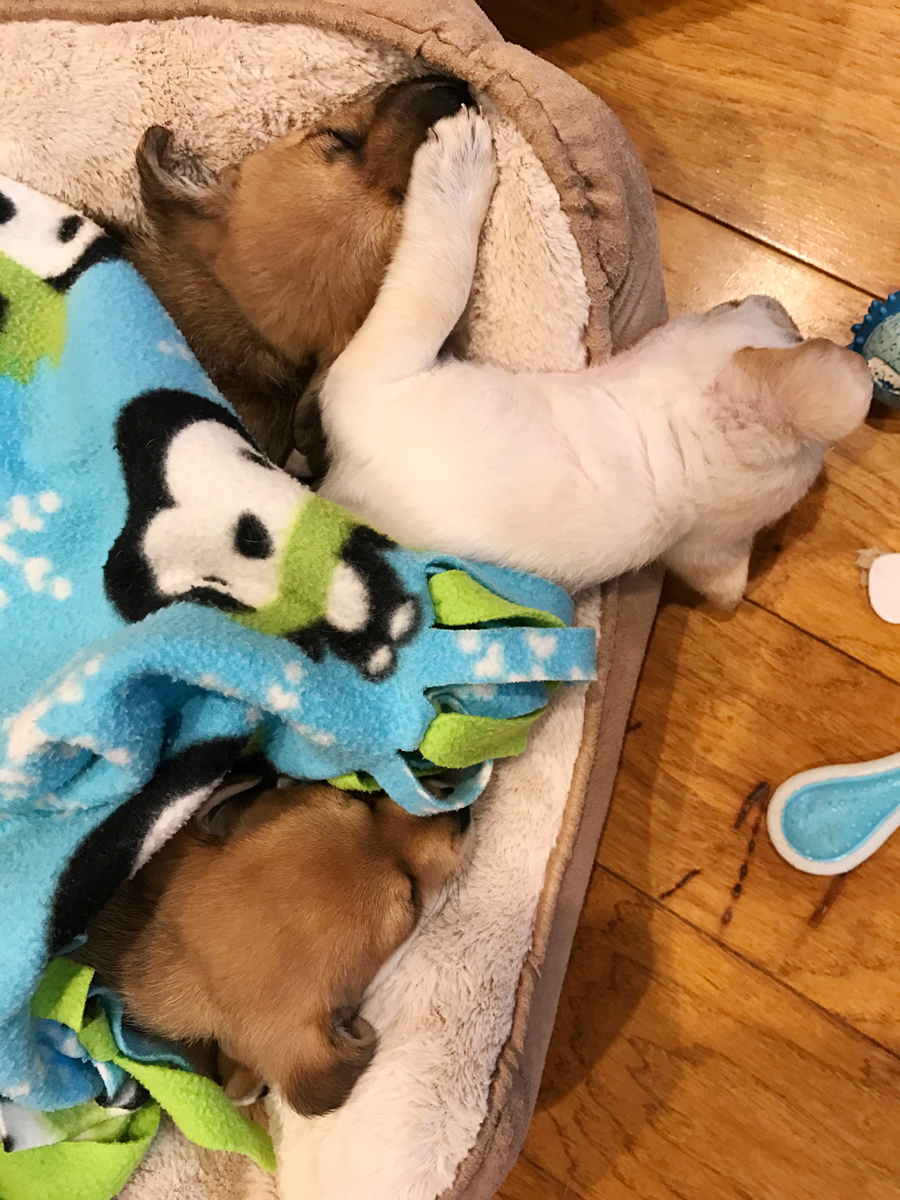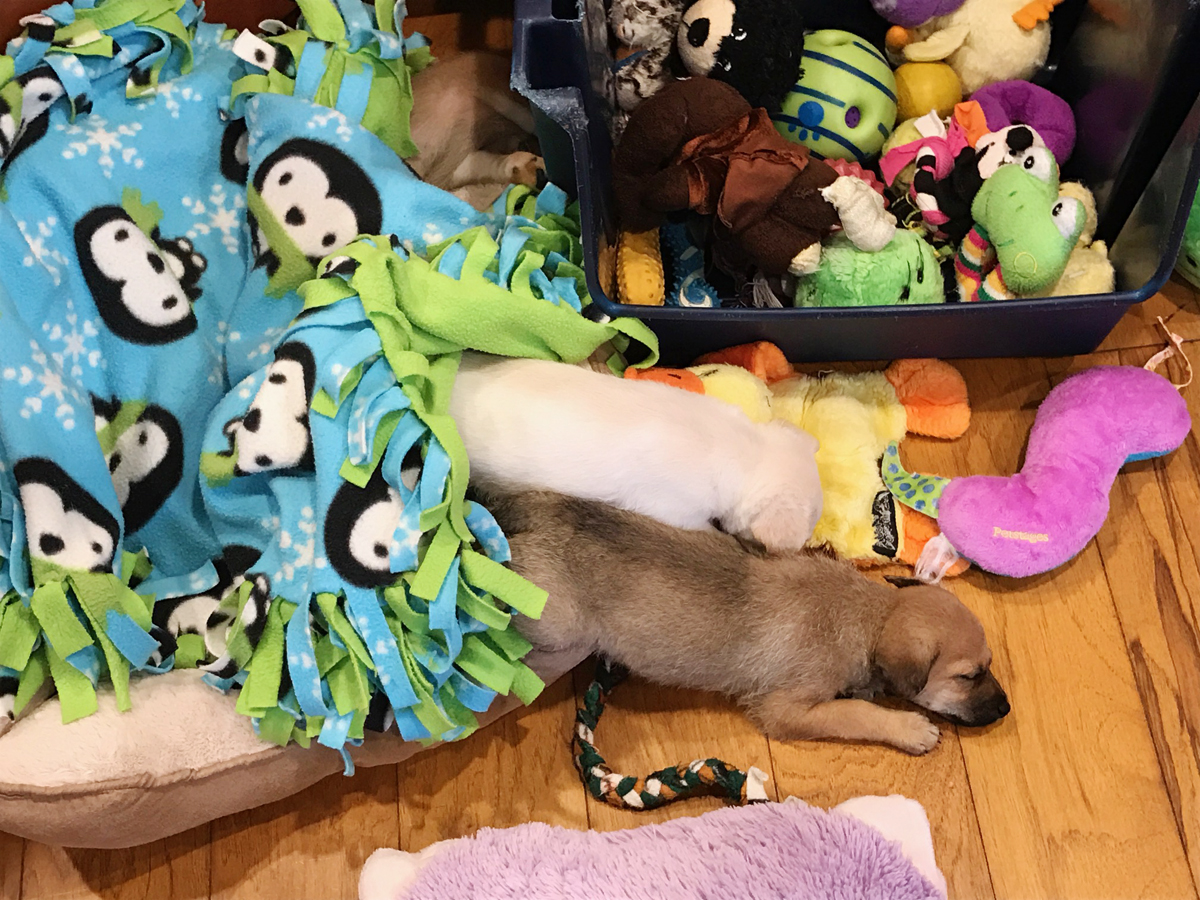 Oh, we're not spoiled at all. (Just ignore that overflowing toy box.)

Update #11: Mason, Micah and Morgan
Next, let's check in with Mason, Micah and Morgan in their new foster home…
There is no shortage of hugs here.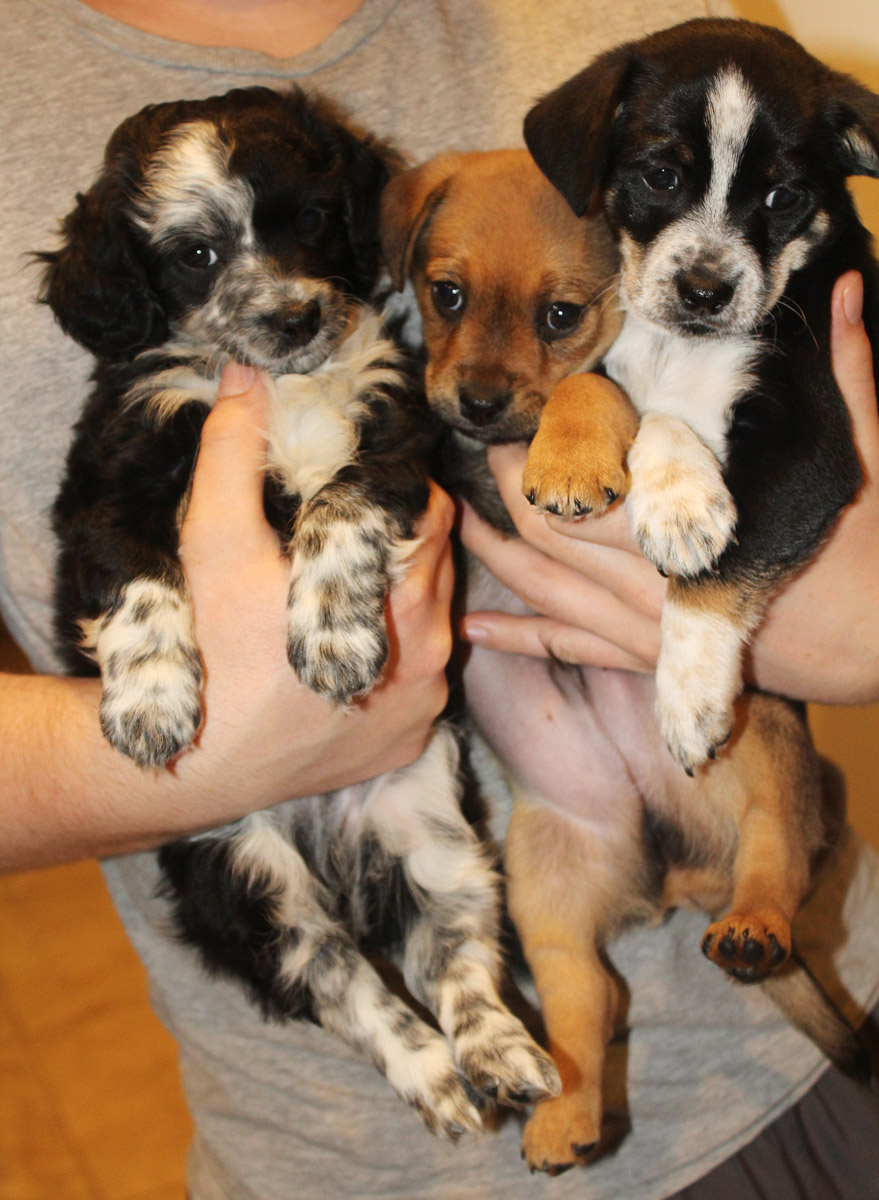 We have a big sibling who thinks we're crazy!
(We're also learning how to climb stairs!)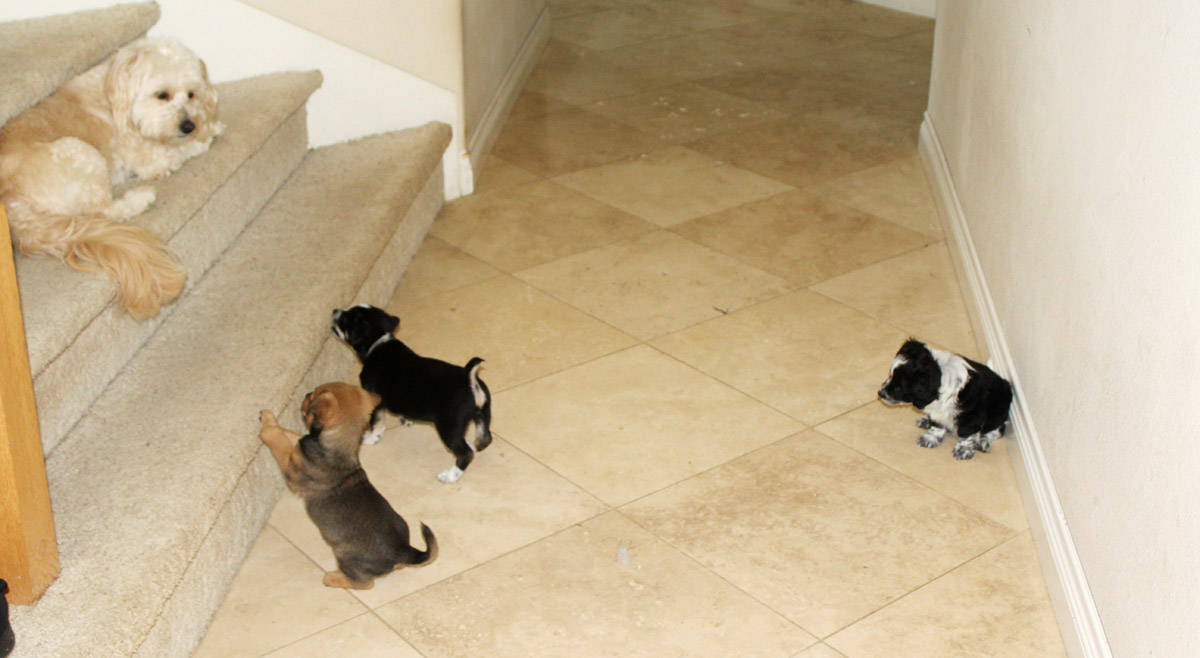 We have a soft doggie bed…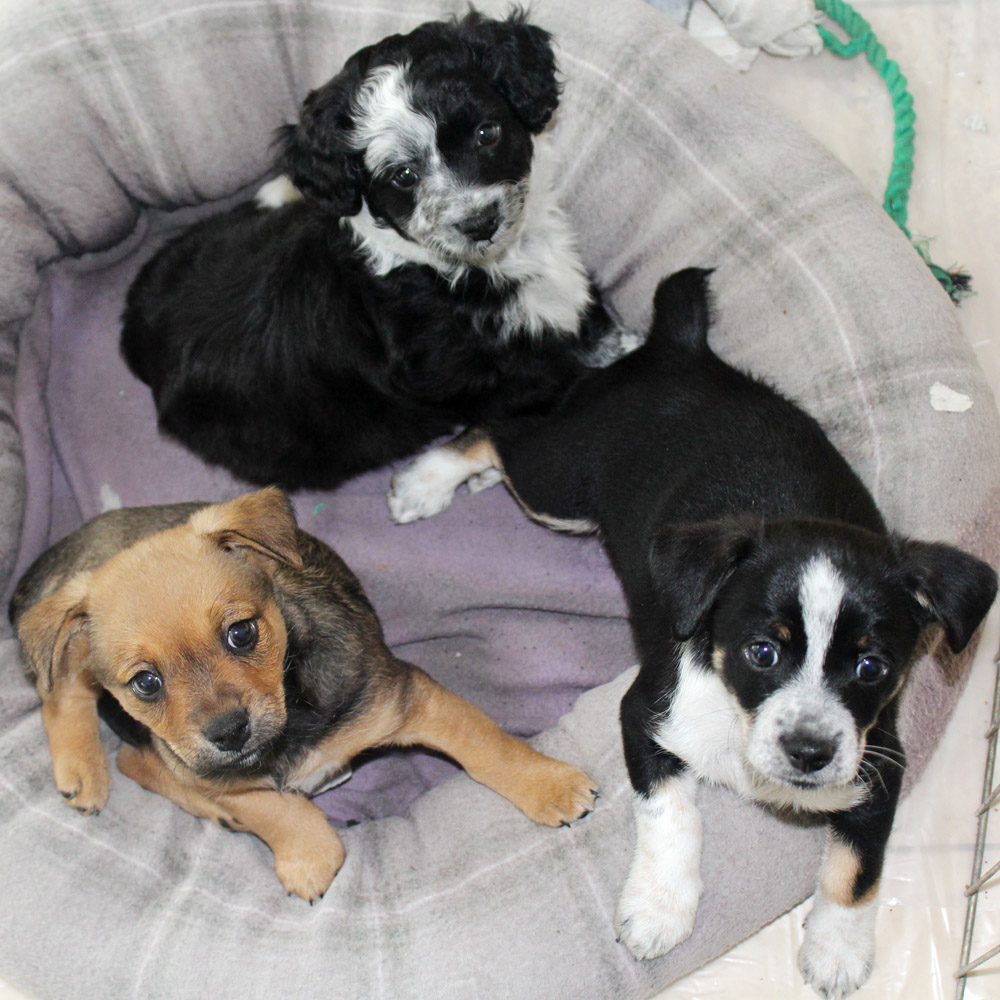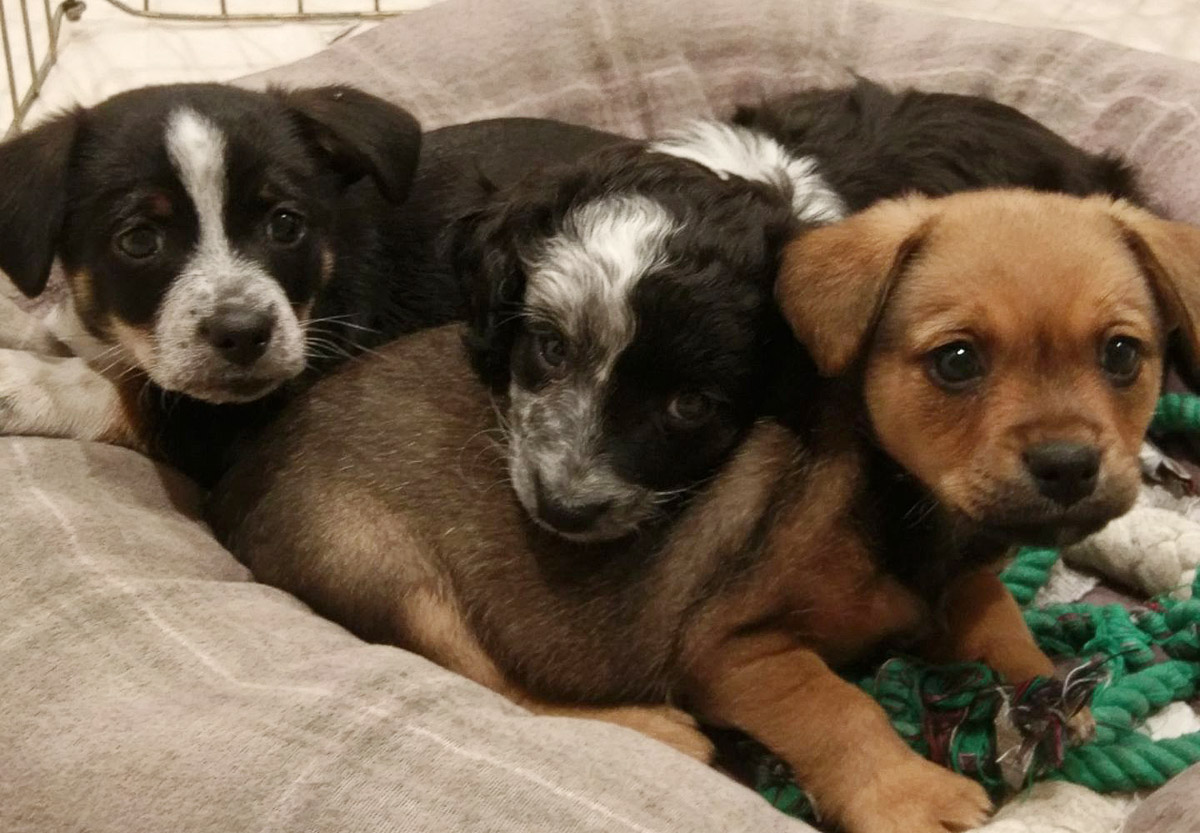 …but don't always use it!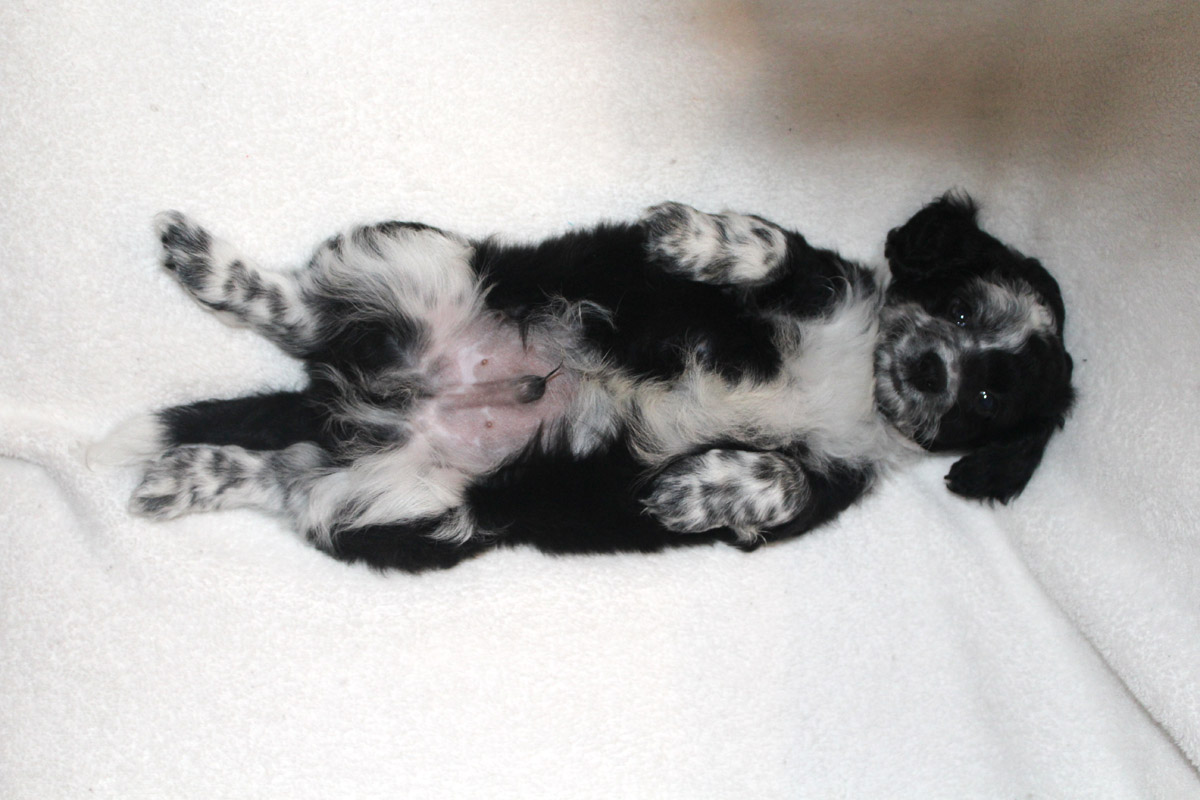 (Fun Fact: Morgan LOVES belly rubs!)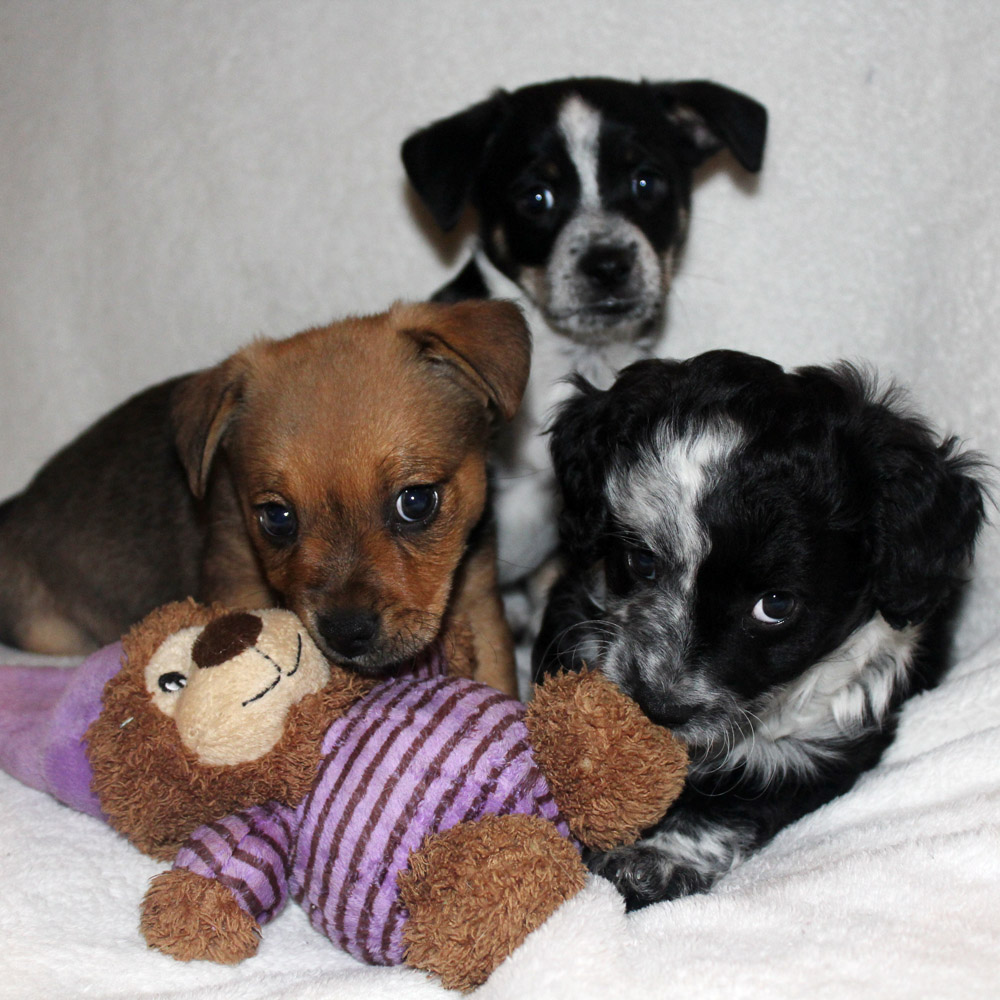 Update #12: Maya
Last but not least, mama Maya is finally getting some much-deserved "me" time in her new foster home. She has two canine foster siblings, and she's become one of the gang! Her foster describes Maya as sweet-natured and affectionate.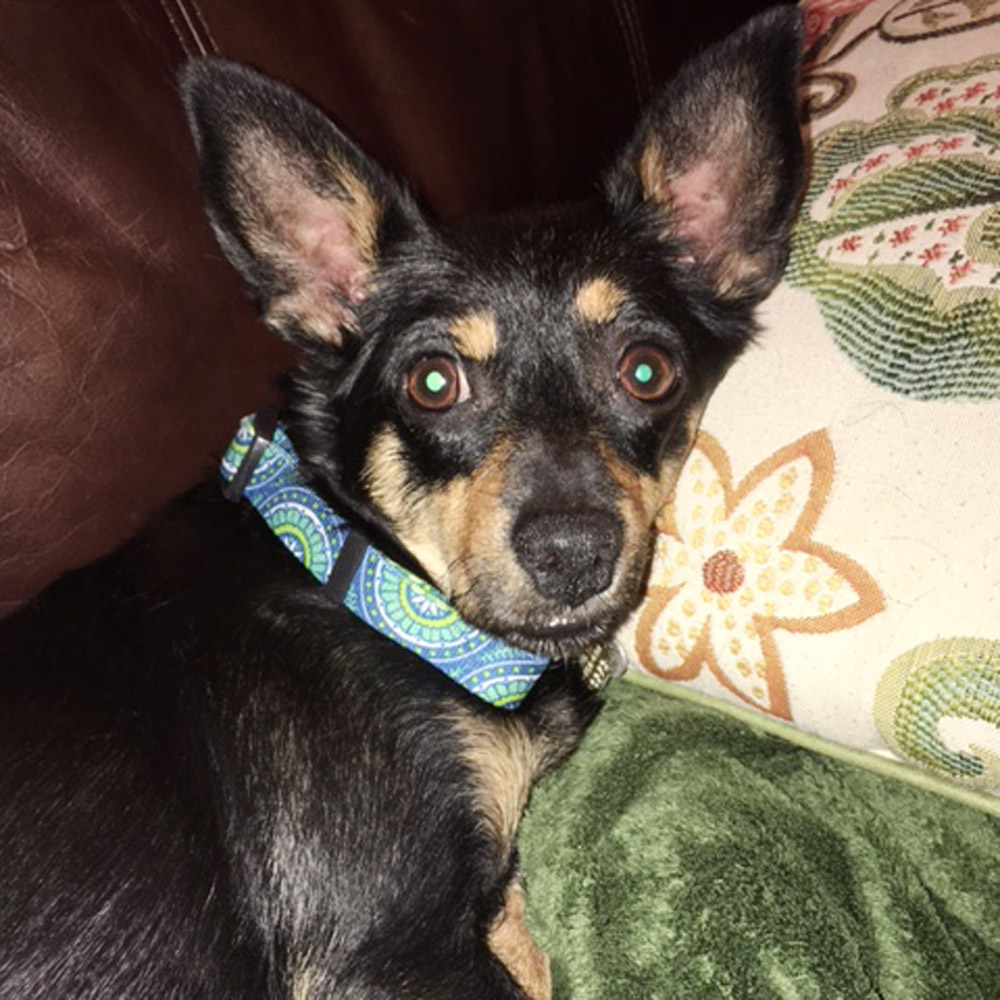 Like my pretty collar?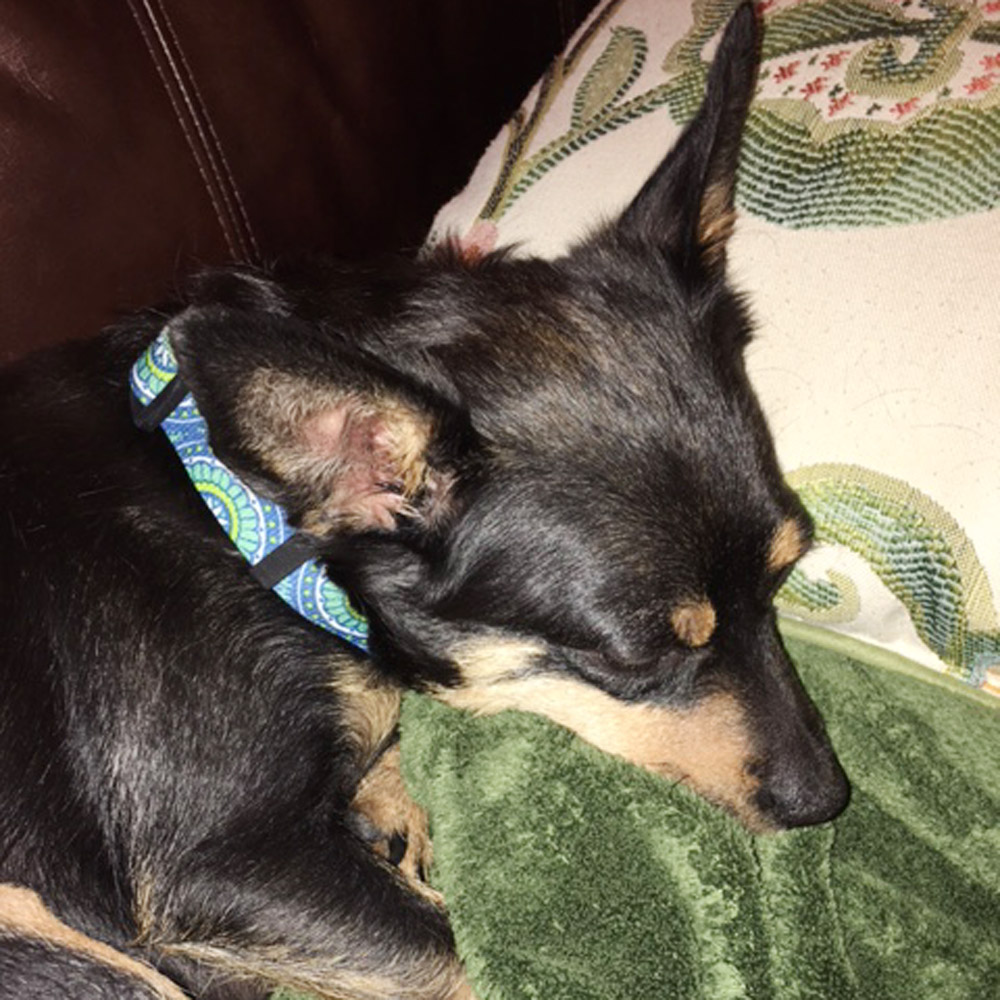 No puppies to nurse? Imma take a nap!

Update #13: Available for Adoption!
On Tuesday, April 4, 2017, Maya and all six puppies became available for adoption! We can't wait to see all the happy new forever families. Check our Adoptable Dogs page for availability.