Wild Winter
Due to the current COVID-19 guidelines, we're working on rescheduling this event for January or February 2021. If you are interested in receiving updates about this program, please contact us at education@animalcenter.org or 858-756-4117 ext. 318.
In order to take precautions against the COVID-19 pandemic, this program has several modifications and safety protocols in place, which were created based on CDC guidance. Policies are subject to change; please review this page carefully.
Holiday Events for Families
Helen Woodward Animal Center's Wild Winter
Pre-registration required
December 5, 6, 12 and 13 
One-hour time slot between 9 a.m.–3 p.m.
December 4 and 11 
One-hour time slot between 5 p.m.–7:15 p.m.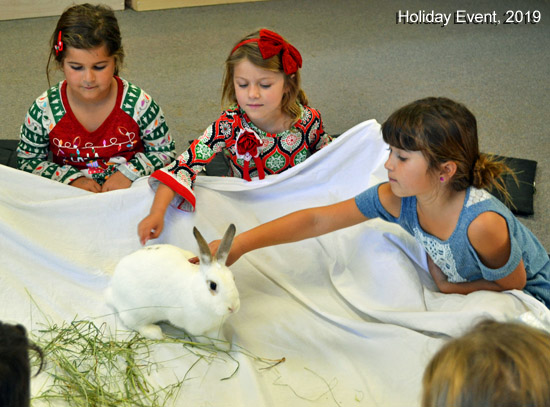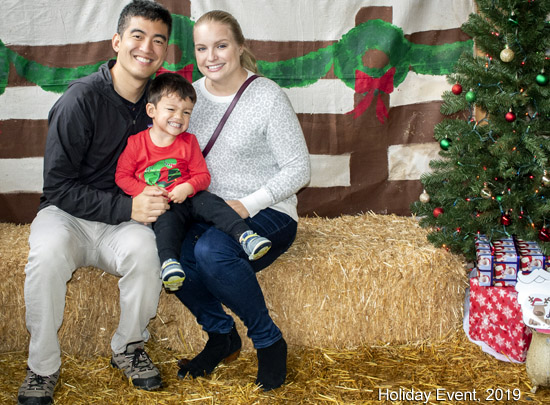 The adorable animal ambassadors can't wait to spread holiday cheer at Wild Winter! This festive event in San Diego includes hands-on animal encounters, a cute craft for you to keep (or gift!), a dash through the holiday hall, a sweet treat for all and a gift for the little ones. We look forward to providing a safe environment for your family to have a happy holiday celebration.
Animals you may encounter:
Alpacas
Chickens
Rabbits
Miniature horses
When: December 5, 6, 12 and 13 (one-hour time slot between 9 a.m.–3 p.m.), December 4 and 11 (one-hour time slot between 5 p.m.–7:15 p.m.)
**Please note that the activities and animal interactions are the same on all of the dates listed above, including the dates that have evening time slots.
Registration cost: $50 per group, per hour
For safety purposes, we are limiting the number of people attending this event at one time. Registration is for a one-hour time slot with a group of up to six people, which must arrive together. Your group will be led through the activities by a member of our cheerful crew for the 60-minute duration of the time slot you register for.
**When you complete the online registration, you only need to purchase 1 ticket and that covers your entire group of up to 6 people. We only need one person's name to check in on the day of the event.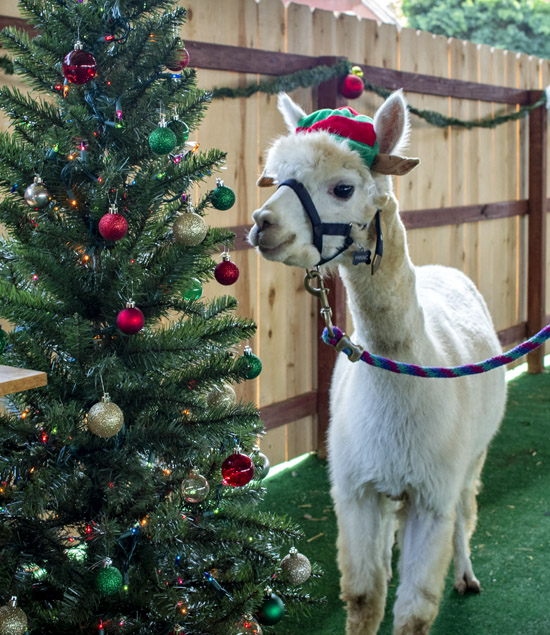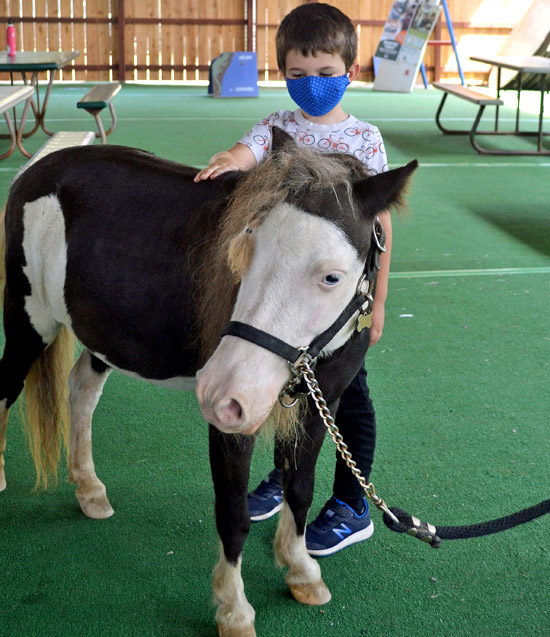 Wild Winter Policies During COVID-19
Click here to carefully review the event modifications and safety protocols. (Subject to change, last updated 10/22/20)

 
We will check temperatures and give a short health questionnaire at check-in. Please stay out of direct sunlight or warm environments to avoid incorrectly high temperature readings.
This year's event will be more structured than previous years. You must pre-register for a one-hour time slot, during which one of our staff members will lead you through the activities and animal encounters. Walk-up registrations are not permitted.
Group sizes are limited to 6 people and groups must arrive together. You will remain at least 6 ft. apart from the other groups for the duration of your one-hour time slot.
Masks are required and must be worn at all times. (This excludes children under the age of 2.)
The event will take place completely outdoors.
No activities will involve running or too much movement.
Participants will be given hand sanitizer directly before and after each animal interaction.
We will clean and disinfect all areas prior to and after the event.
Please refrain from attending if you or anyone in your household has a fever or displays symptoms like coughing, sore throat or headache.
**Protocols are subject to change. Reach out to us at education@animalcenter.org if you have any questions or concerns.
Be the first to know about upcoming camps and events!
Like us on Facebook and Instagram!