Spring Tails: Spring Activities for Families, Scouts and Schools
Spring Tails at Helen Woodward Animal Center
Looking for an egg-citing animal adventure this spring? Hop on over to Spring Tails! This festive event includes hands-on animal encounters with several springtime species, a discovery walk to unravel a puzzle for a treat and a craft for you to create and keep. Smiles are sure to bloom on everyone's faces at Spring Tails!
Animals you may encounter include:
Chicken or Emu
Sheep
Goat
Rabbit or Turtle
*Animals based on health and availability and may be subject to change day of.
FOR SCHOOLS:
Spring Tails incorporates a STEAM activity focused on butterfly conservation and meets Next Generation Science Standards for grades K-6. This replaces the craft.
FOR GIRL SCOUTS:
This program can be customized to meet the "It's your planet-love it!" journey requirements for Daisies.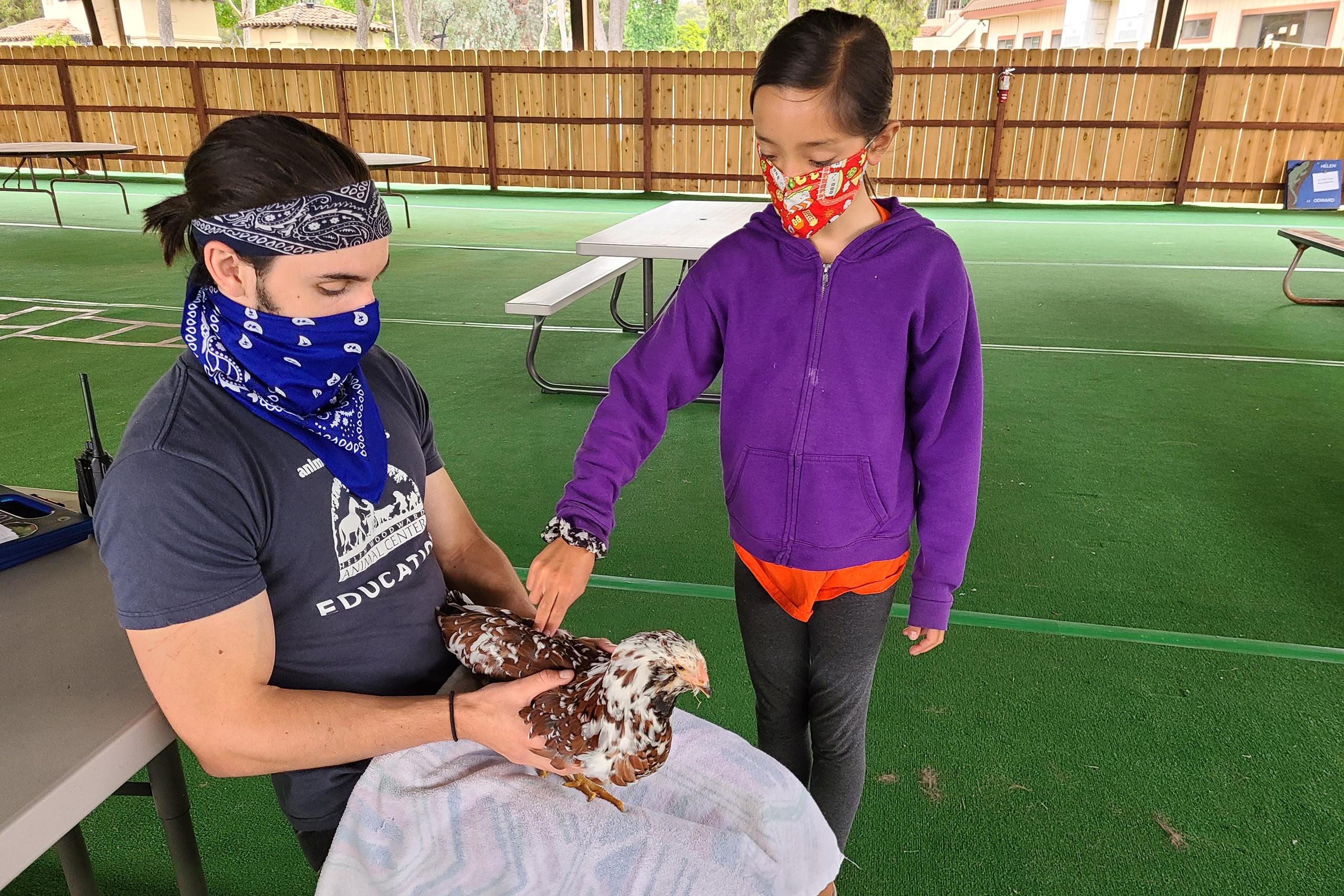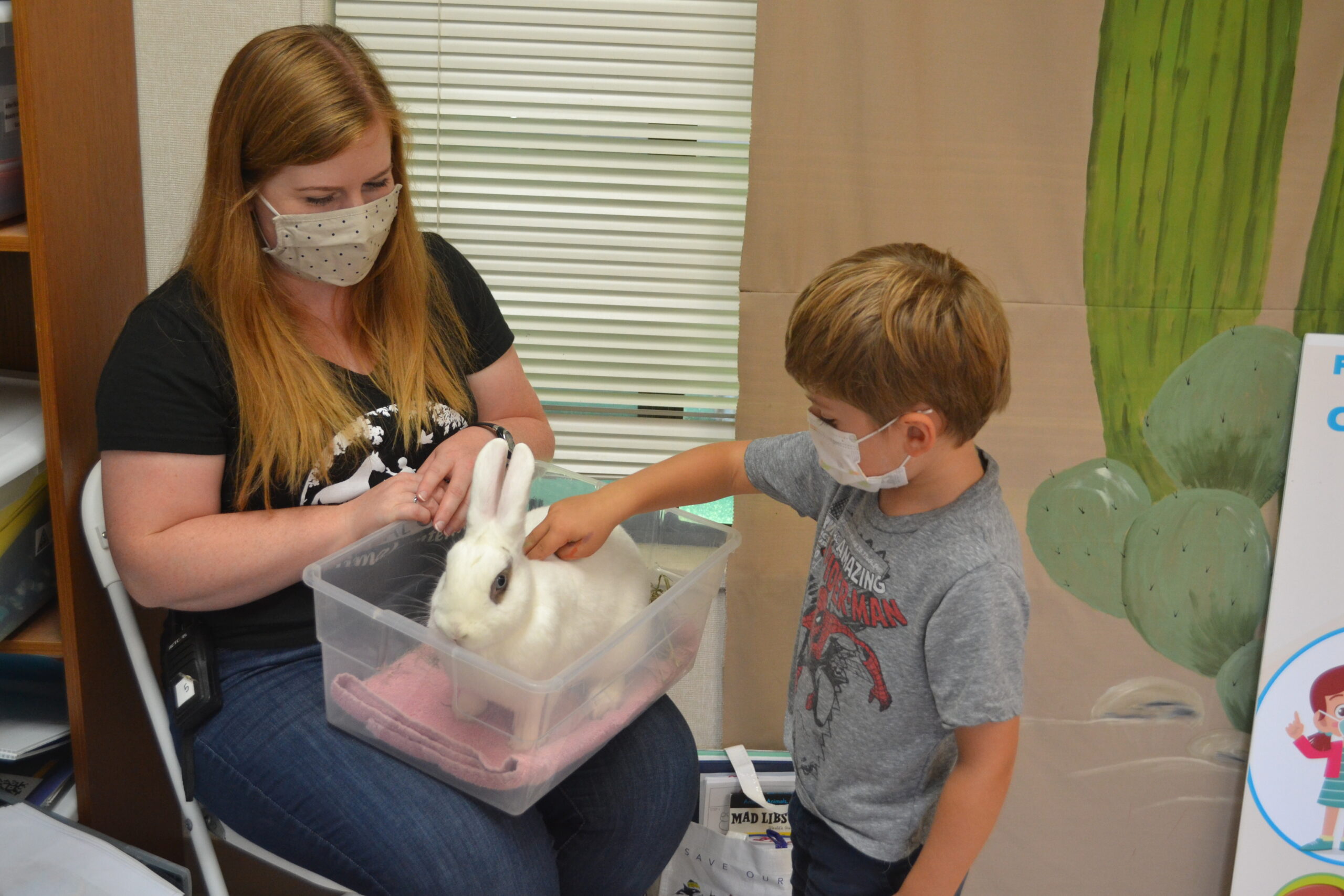 Spring Tails Family Fun Days
Grades/Ages:
Toddlers–Elementary
When:
March 20 & 21
April 24 & 25
May 15 & 16
1-hour time slot between 9 a.m.–3 p.m.
Pre-registration required
Cost:
$50 per group (6 people to a group)
For safety purposes, we are limiting the number of people attending this event at one time. Registration is for a 1-hour time slot with a group of up to six people, which must arrive together. Your group will be led through the activities by a member of our spring staff for the 60-minute duration of the time slot you register for.
When you complete the online registration, you only need to purchase 1 ticket, and that covers your entire group of up to 6 people. We only need one person's name to check in on the day of the event.

For Schools and Groups
Private groups can book your own personal Spring Tails program by appointment weekdays March–May. To schedule, please call us at 858-756-4117 ext. 318 or email us at education@animalcenter.org.
We can also do this program virtually!
Cost:
$50 per group (6 people to a group)
FOR SCHOOLS: $50 per class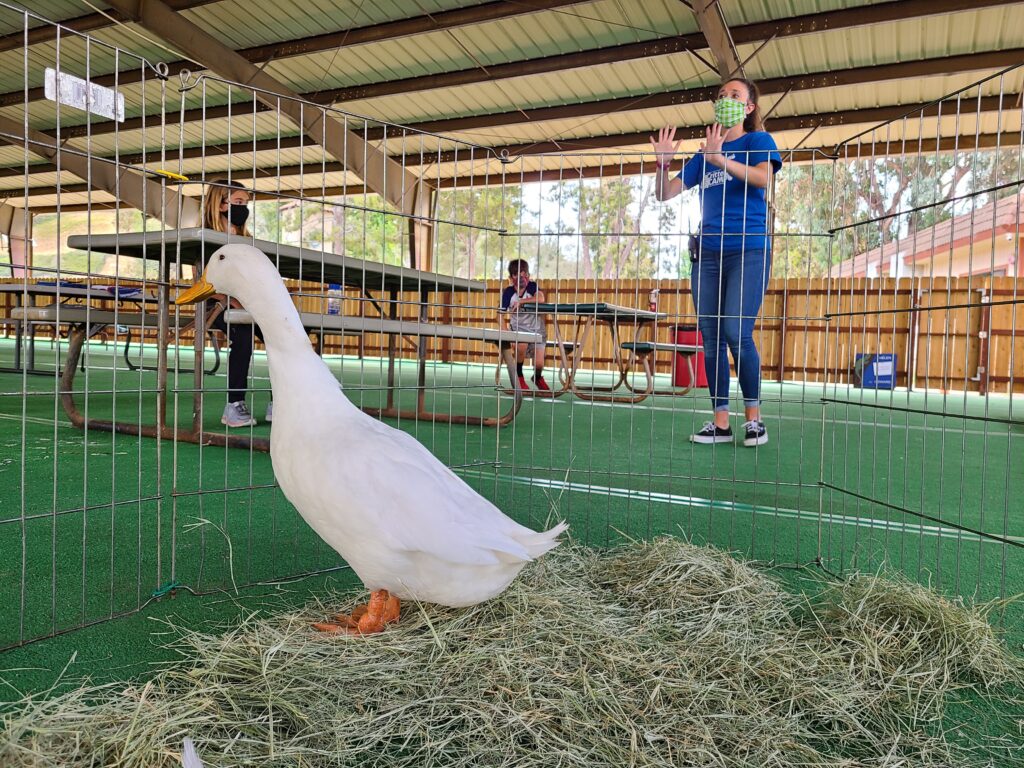 Spring Tails Policies During COVID-19
Click here to carefully review the event modifications and safety protocols. (Subject to change, last updated 2/4/21)
We will check temperatures and give a short health questionnaire at check-in. Please stay out of direct sunlight or warm environments to avoid incorrectly high temperature readings.
You must pre-register for a one hour time slot, during which one of our staff members will lead you through the activities and animal encounters. Walk-up registrations are not permitted.
Group sizes are limited to 6 people and groups must arrive together. You will remain at least 6 ft. apart from the other groups for the duration of your one hour time slot.
Masks are required and must be worn at all times (this excludes children under the age of 2).
The event will take place completely outdoors.
No activities will involve running or too much movement.
Participants will be given hand sanitizer directly before and after each animal interaction.
We will clean and disinfect all areas prior to and after the event.
Please refrain from attending if you or anyone in your household has a fever or displays COVID-19 symptoms like coughing, sore throat or headache within the 24 hours prior to the program, or if you or anyone in your household has had a positive test.
*Protocols are subject to change. Reach out to us at education@animalcenter.org if you have any questions or concerns.