Helen Woodward Animal Center's Frosty Farm
December 1st, 2nd, 8th, 9th, 15th, & 16th
 $20.99/child and $10.99/adult
9:00 am-1:00 pm
Festive fun for the whole family!
Walk ups are welcome – enjoy festive activities while you wait for a group excursion, last excursion leaves at 12pm
There's no holiday stress here, Frosty Farm will have your whole family in good cheer! This festive event in San Diego combines hands-on animal encounters with family-friendly activities, which makes it the perfect place to create new memories.
In addition to the activities that you can do at your own pace, you will also get a one hour excursion that is led by a member of our cheerful crew; this includes season's greetings with a variety of animals and a holiday craft that is yours to keep (or gift!).
"Santa's helpers" will be at Frosty Farm from 9:00am-1:00pm, so you can arrive before your excursion starts or stick around after to enjoy the following activities:
Personal meet and greet with Santa Claus – bring your letters! (a time slot will be assigned to your family based on your excursion time)
Photo opportunities with fluffy, feathery, and scaled friends (including access to the sheep and goat enclosure)
A variety of crafts (including making a toy for orphan pets!)
An elf obstacle course
Cookie decorating
Holiday music
Face painting
Hot cocoa
Games
Christmas Activities in San Diego


This unique and interactive holiday event is offered on the following weekends from 9:00am – 1:00pm:
Saturday, December 1st – Sunday, December 2nd
Saturday, December 8th – Sunday, December 9th
Saturday, December 15th – Sunday, December 16th
Click here for Frosty Farm excursion times (walk ups are welcome – you can partake in festive activities while you wait for a group excursion)
9:00 am – 10:00 am
9:30 am – 10:30 am
10:00 am – 11:00 am
10:30 am – 11:30 am
11:00 am – 12:00 pm
11:30 am – 12:30 pm
12:00 pm – 1:00 pm
** Because the last group excursion starts at Noon, you will get the most out of the event if you arrive 15 – 30 minutes prior to that time. You are welcome to walk up after that because you can still participate in some animal interactions, crafts, meeting Santa, and other activities. **
Make a new holiday tradition with your family at Frosty Farm for only $20.99 per child and $10.99 per adult!
St. Nick at Night
December 7th, 14th, and 21st
 $9.99/child (adults are FREE)
5:00 pm – 6:00 pm OR 6:15 pm – 7:15 pm
Fun for the whole family!


Join us for the prelude to Frosty Farm: St. Nick at Night! This family event is festive, yet relaxed, and is the perfect place to escape the hectic holiday happenings.
Enjoy cookie decorating, hot cocoa, beautiful lights, animal interactions, a craft, and group story time with Santa. Your family can still enjoy the daytime activities at Frosty Farm because there will be different animals to meet, crafts to create, and activities to enjoy!
*Frosty Farm registration is sold separately
For more information about these events, contact "Santa's helpers" in the Education Department at education@animalcenter.org or (858) 756-4117 ext. 318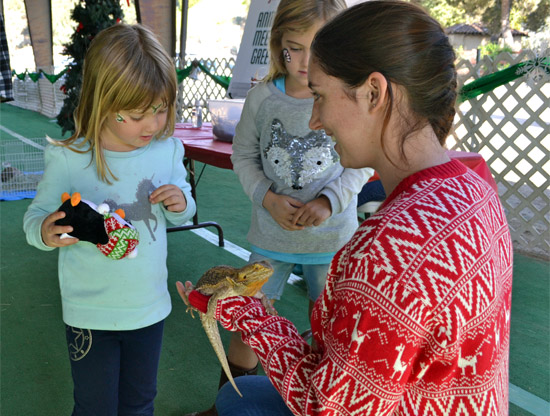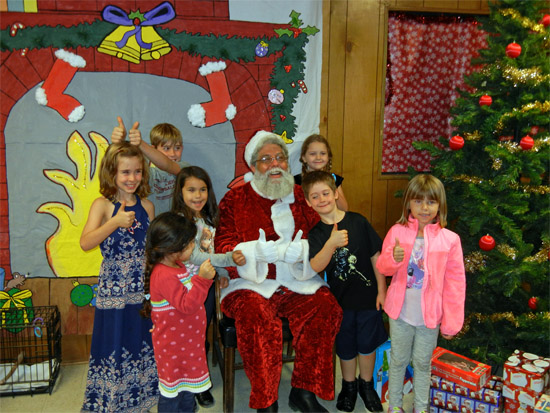 For more information about our humane education programs:
E-mail us at education@animalcenter.org or call us at (858) 756-4117 x318.
Like us on Facebook to be the first to know about upcoming events!