Kitten Happy Hour - Cute Kittens in San Diego
Kitten Happy Hour 2019
Our facility and foster homes are currently filled with hundreds of meowing munchkins. That means Kitten Season is officially here. To bring attention to all these adoptable kittens and foster kittens, we'll be sharing an adorable kitten photo every weekday during the summer. There are 3 ways to join the party:
Sign up to receive our daily Kitten Happy Hour email.
Follow @kittenhappyhour on Instagram.
Bookmark this page and check back often for lots of awwwws and LOLs.

WEEK 1: All in the Family
♫We are family. I got all my cat siblings with me!♫ Let's meet some of the cute and colorful litters of Kitten Season 2019.
JUNE 3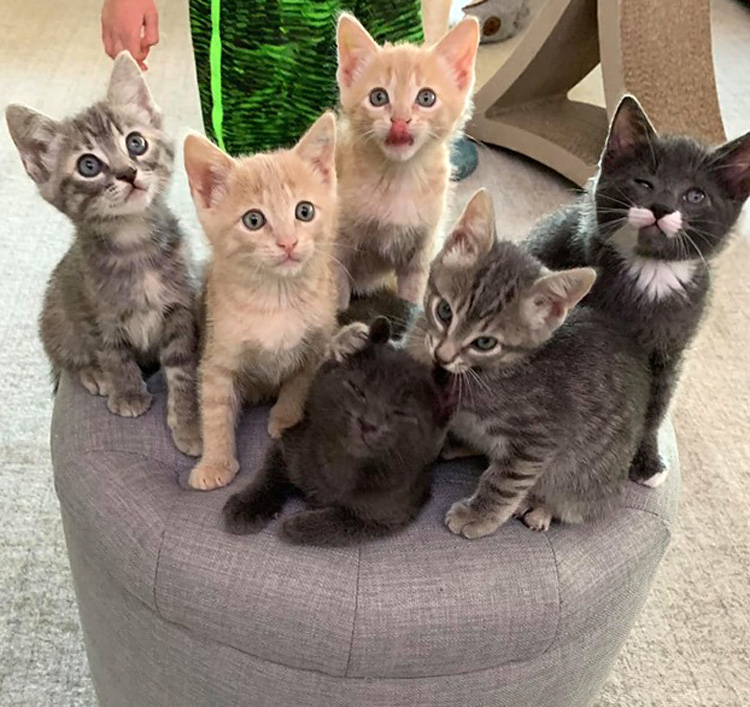 Which one are you in the family photo?

JUNE 4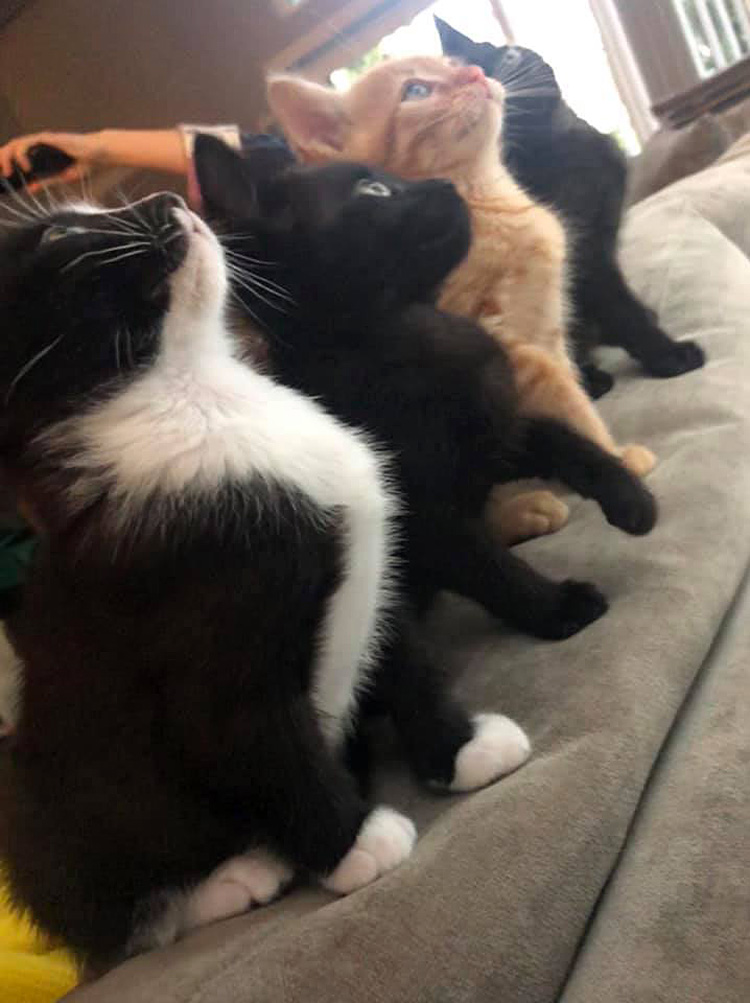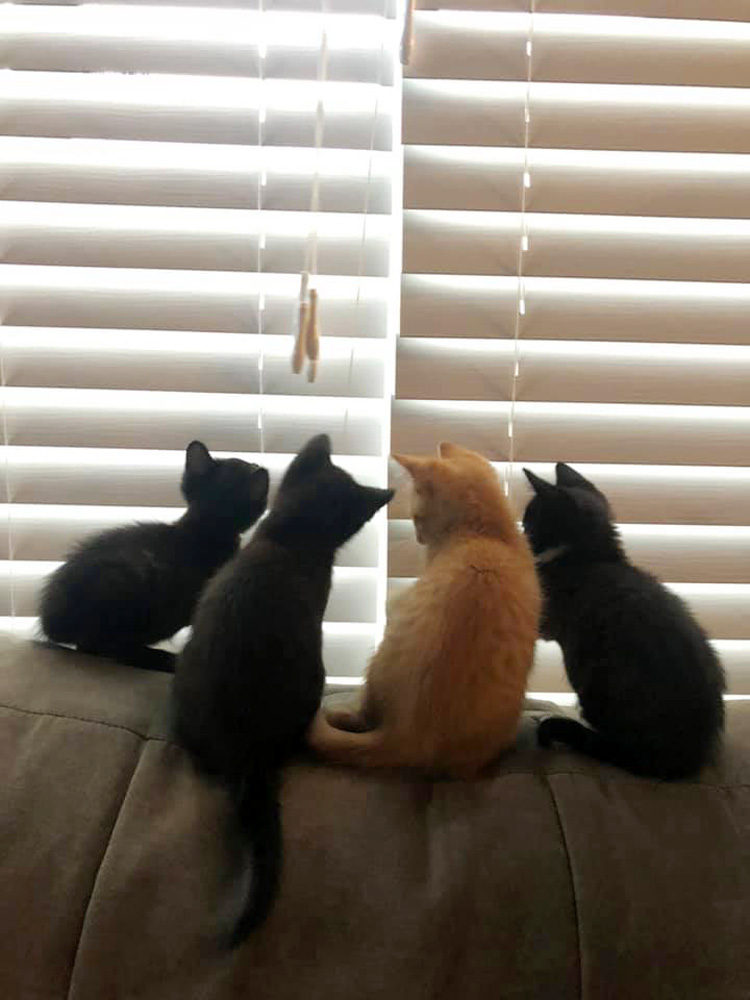 Neighborhood Watch

JUNE 5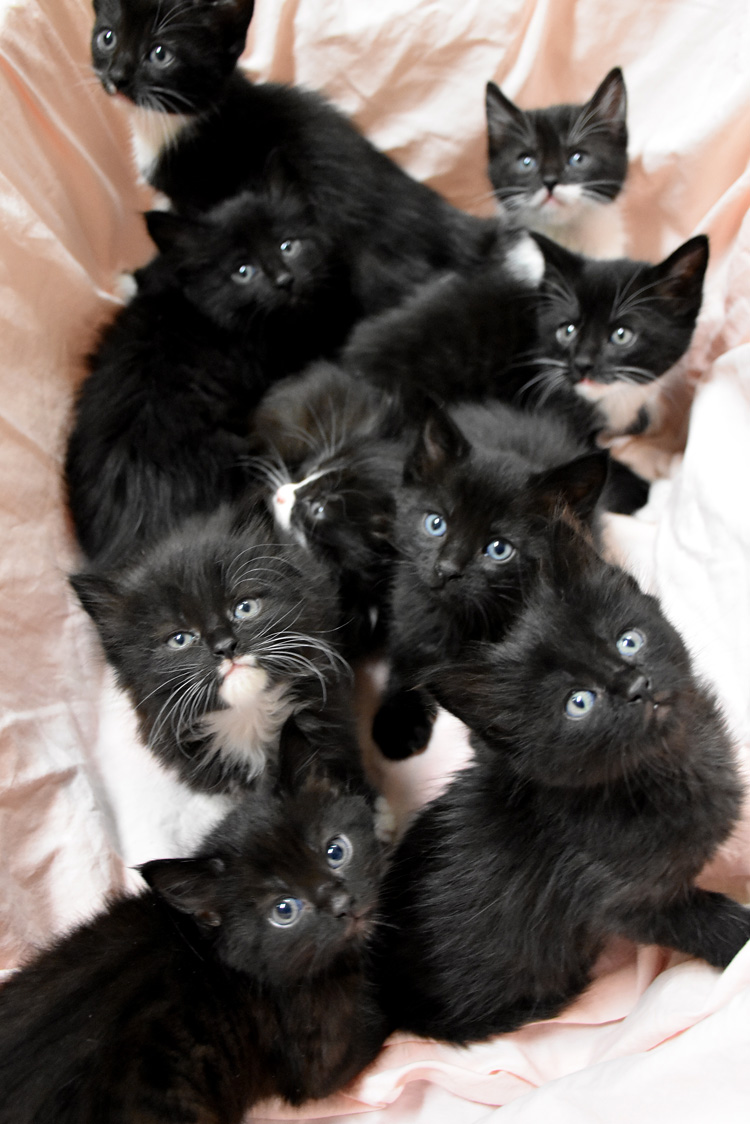 Can you count all nine of us? (Yes, we said NINE!)

JUNE 6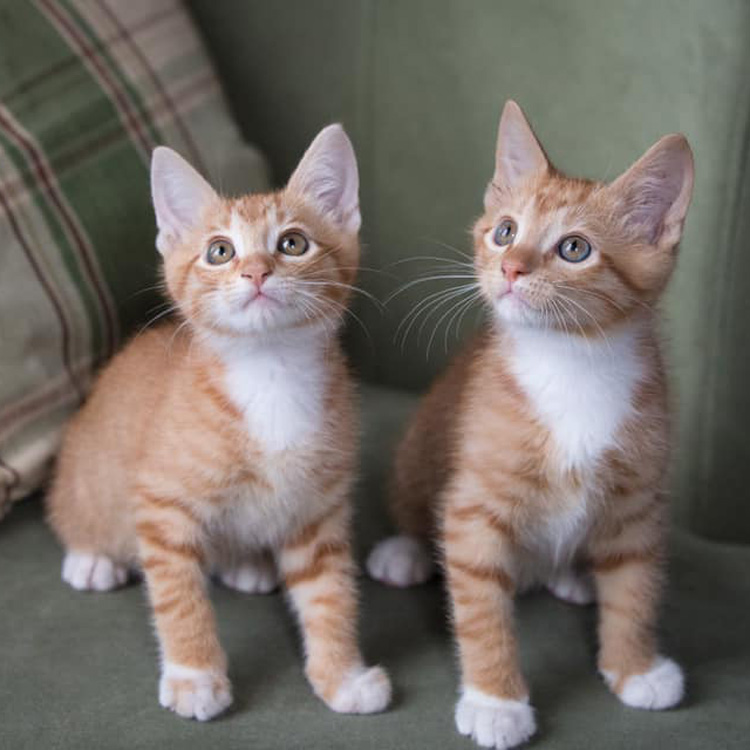 Ctrl+C/Crtl+V

WEEK 2: Whisker World Cup
The Women's World Cup is underway. (Go Team USA!) But did you know our adoptable kittens are also skilled soccer players? In fact, the Pouncing Panthers and the Jumping Jaguars are about to go head-to-head in the Whisker World Cup. You can watch this highly anticipated match LIVE on Helen Woodward Animal Center's Facebook page on Tuesday, June 11 at 9:30 a.m.
JUNE 10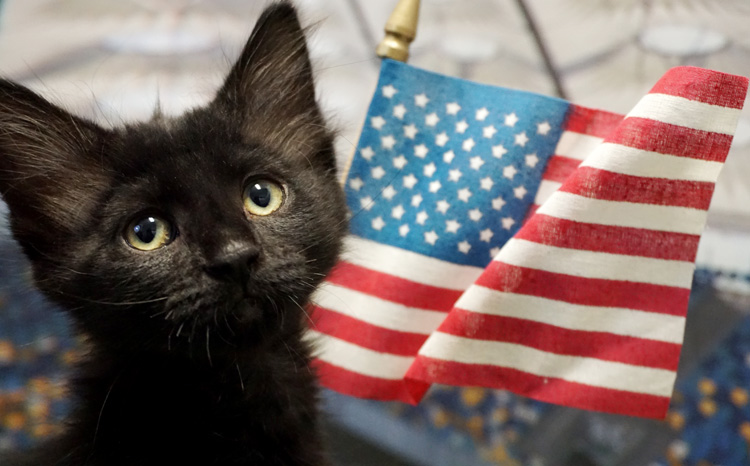 Go Team USA! (And don't forget to tune in to the Whisker World Cup live Tuesday morning on Facebook!)

JUNE 11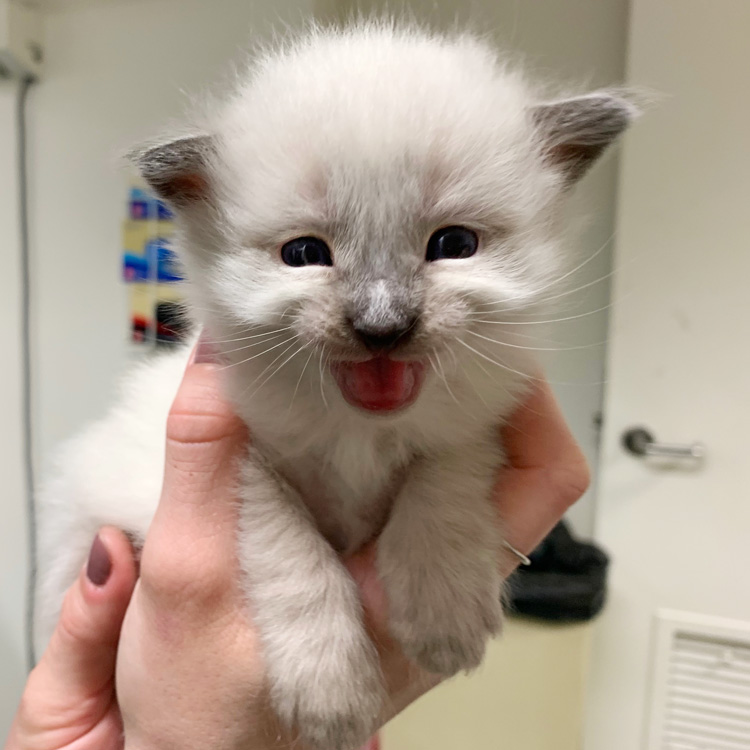 Goooooooooooooooooooooooooooooooooooal!
Watch the Whisker World Cup replay!

JUNE 12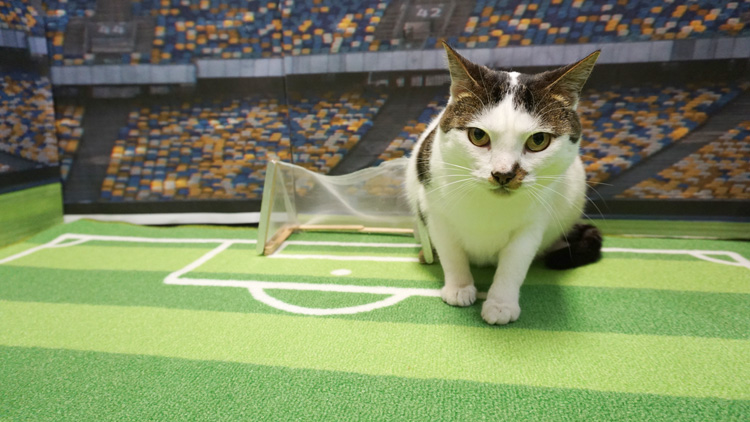 Nothing's getting past this goalie.
(PS- Muffin here is hoping to score a forever family. Adopt her today.)

JUNE 13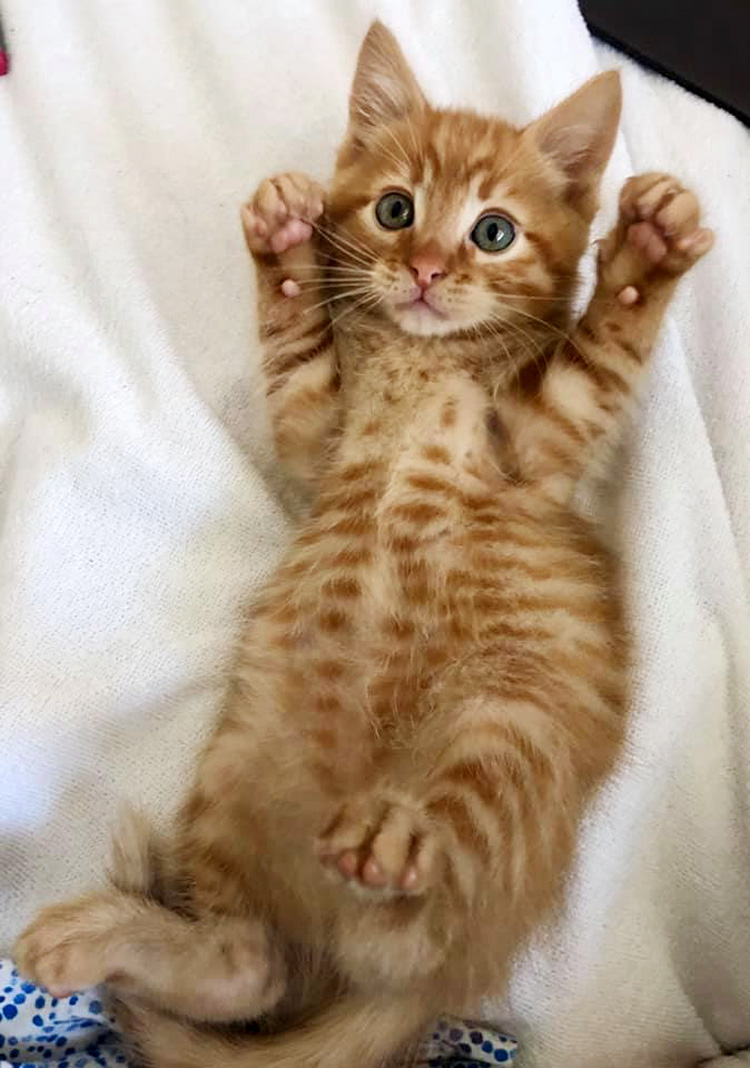 "Guys, I'm open!"
"Oh…wait. I forgot we can't use paws."

WEEK 3: Movie Roles
They may be only a few months old, but our adoptable kittens are huge movie buffs. (You can always find them at the cardboard box office.) This week, we're asking kittens which movie role would win them the Pawscar.
JUNE 17
"The Lion King"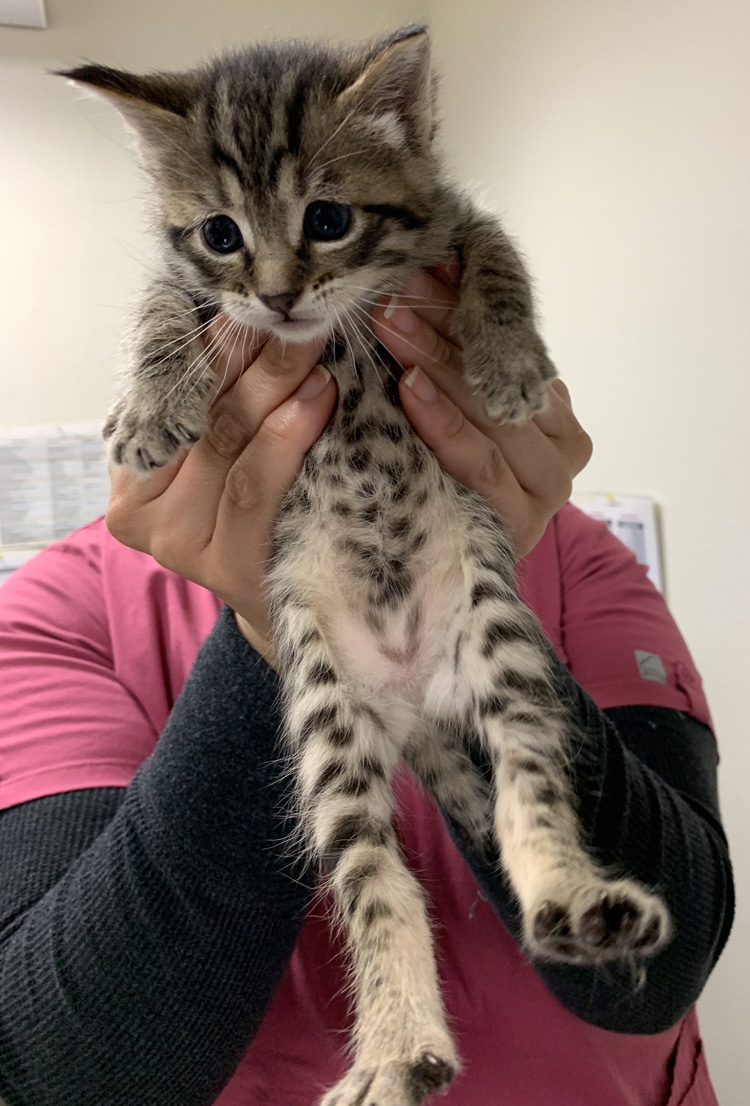 The Circle of Life

JUNE 18
"Beauty and the Beast"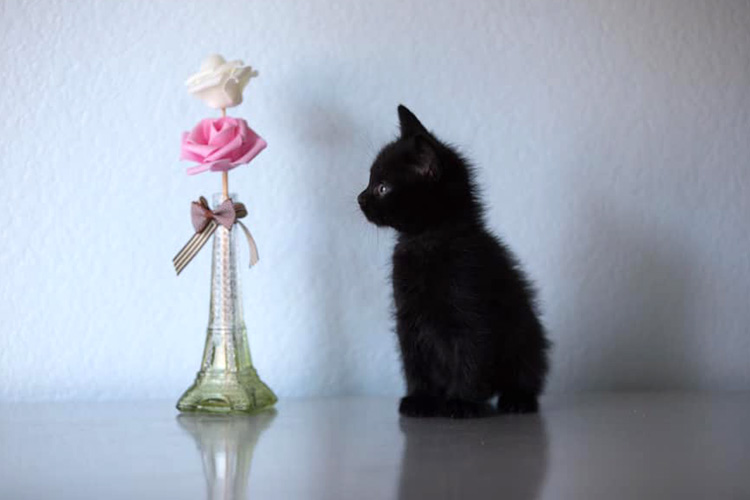 Wait, why can't I touch the rose?

JUNE 19
"Wild"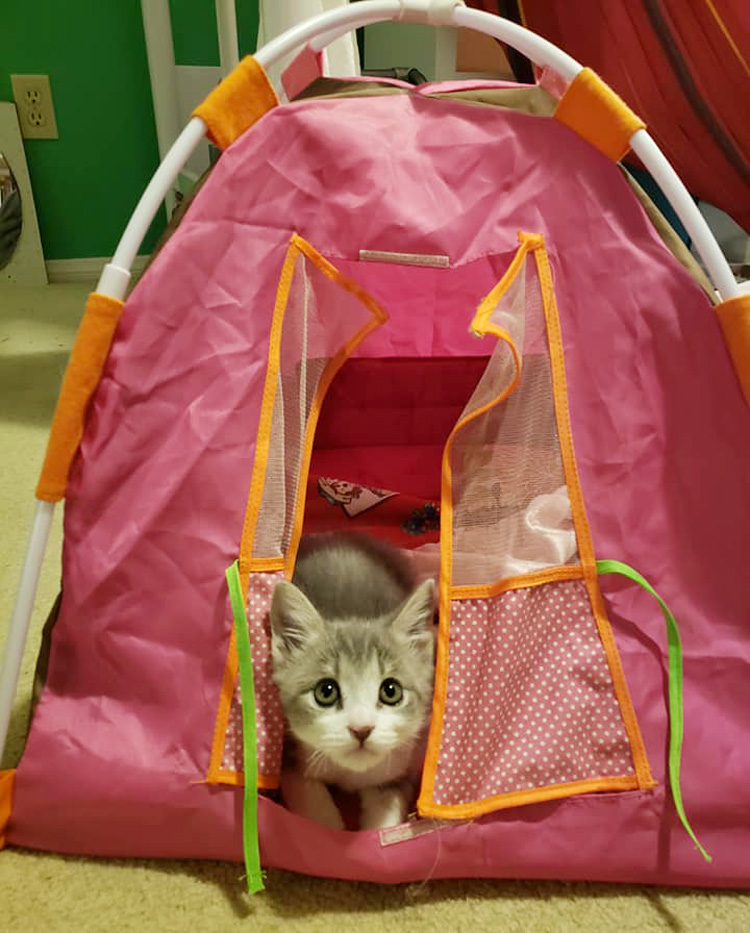 BRB iz hiking da Pacific Crest Trail.

JUNE 20
"Office Space"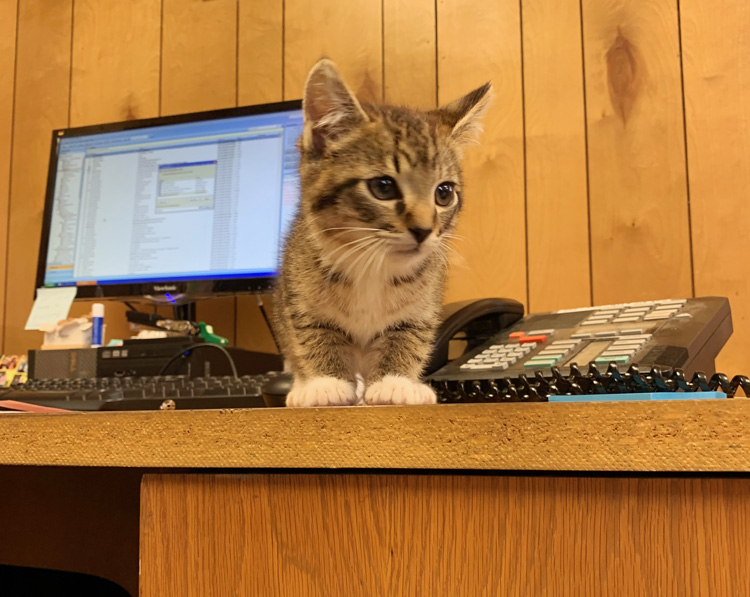 If you could have those reports on my desk by 6…that'd be great.

JUNE 21
"Titanic"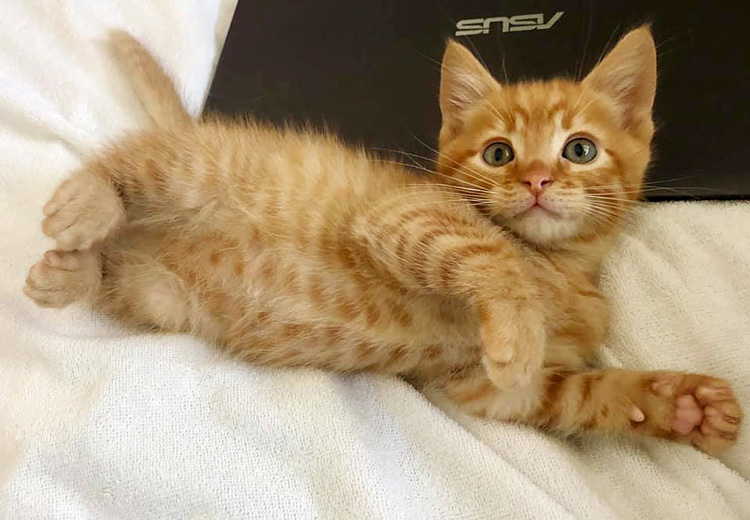 Draw me like one of your French kittens.

WEEK 4: Inspirational Kittens
Nothing can bring a kitten down. This week, we're showcasing some resilient kittens who will pawsitively inspire you.
JUNE 24
Greg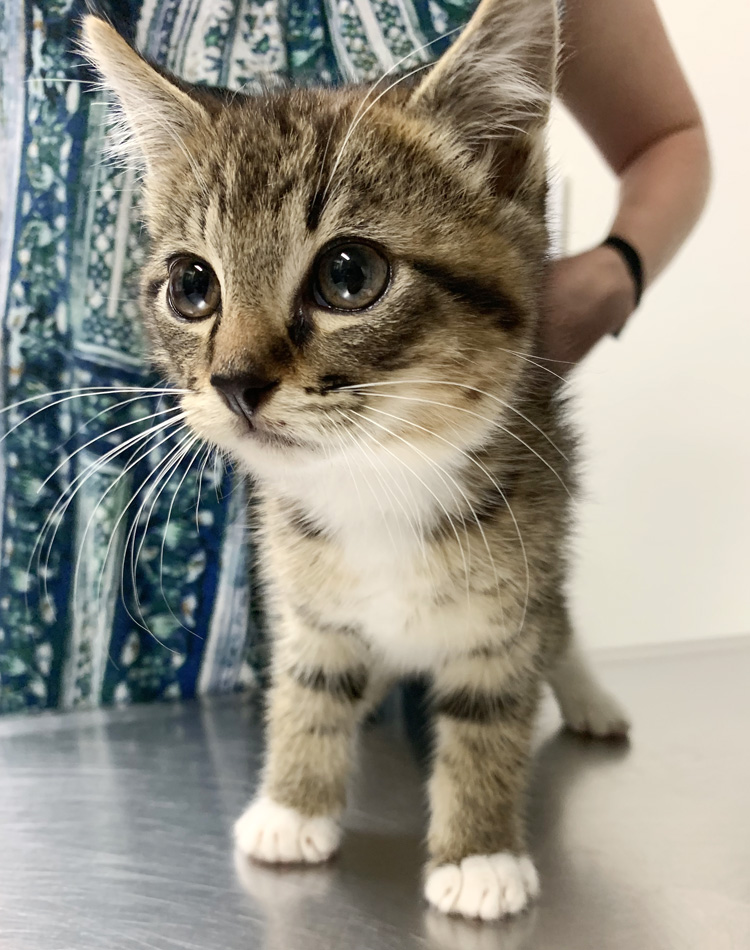 Greg is resourceful. When Greg found himself alone in the world, he took refuge in a car's fender well and used his voice to lead his rescuer to him. Read Greg's story.

JUNE 25
Peter
Peter is adaptable. Although he is completely blind, he uses his other senses to hunt like a pro!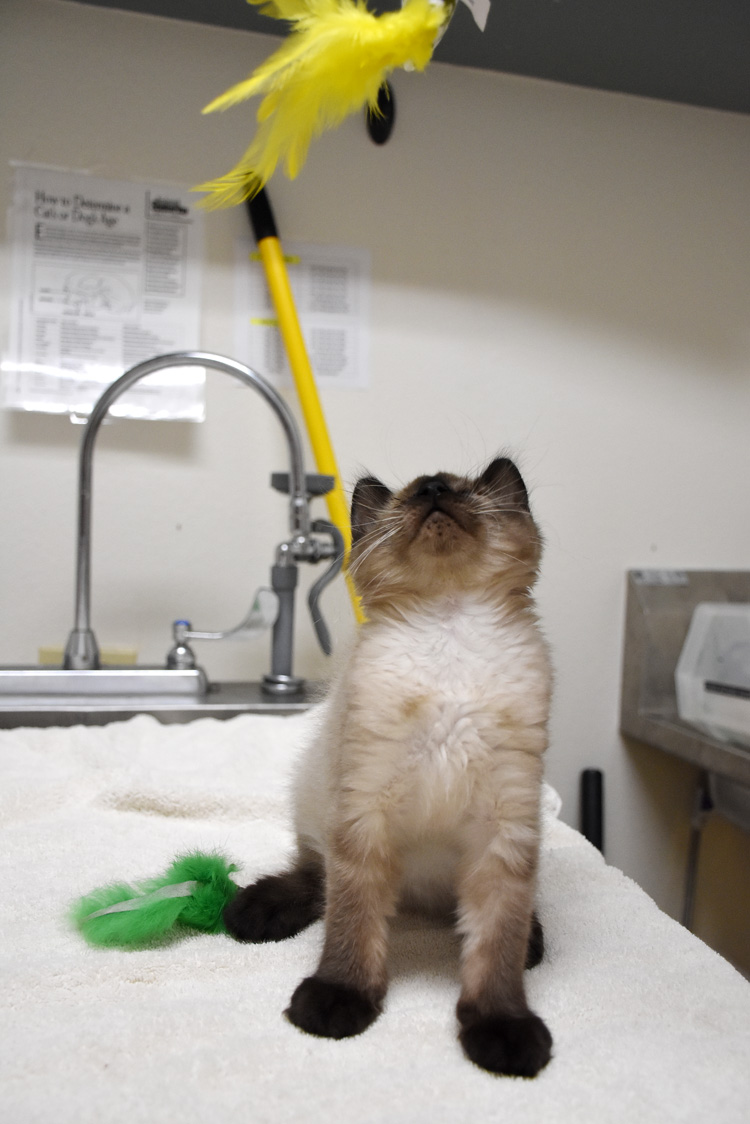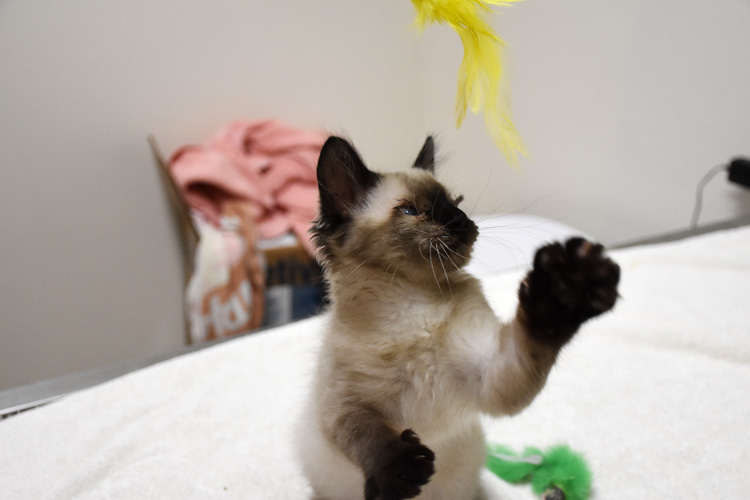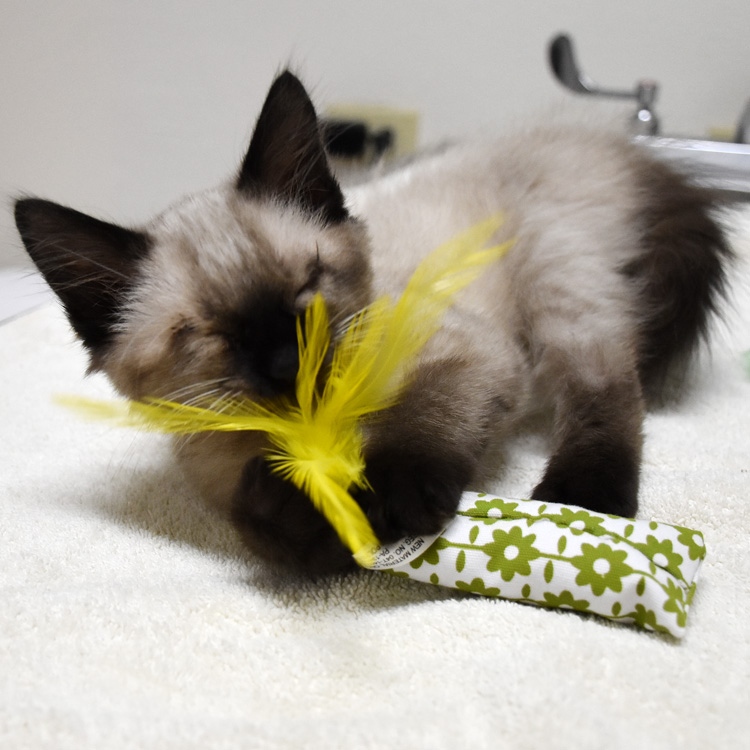 JUNE 26
Cookie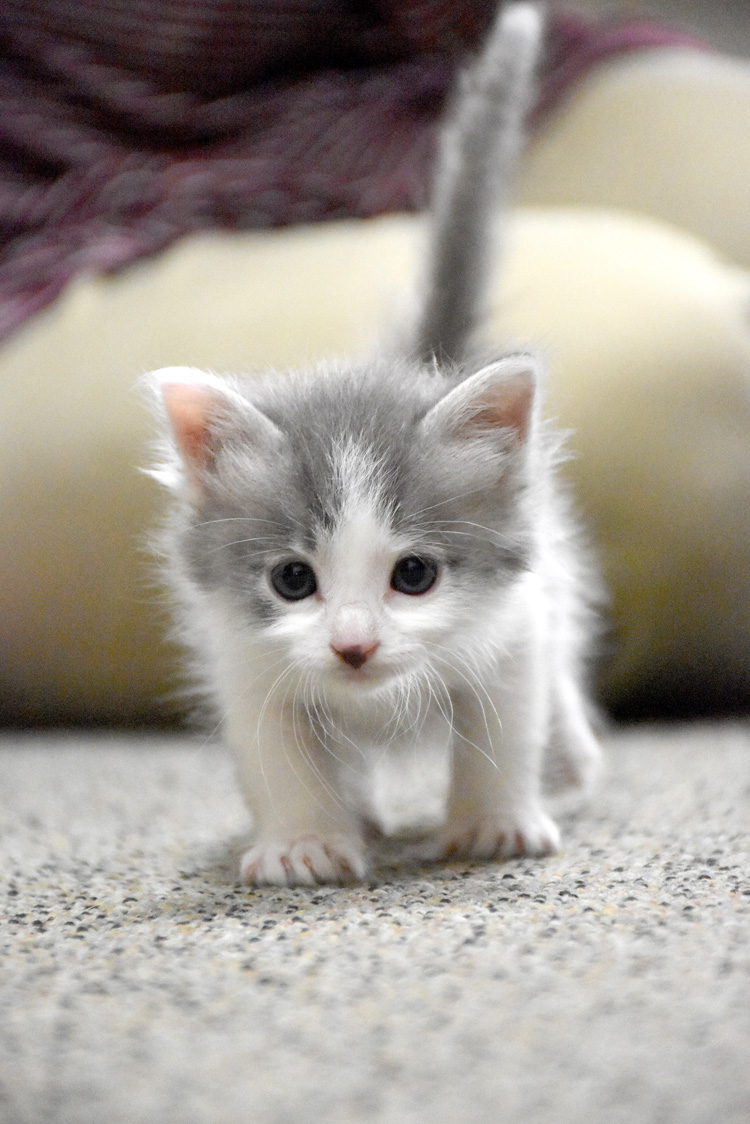 Cookie is persistent. She was born with a leg deformity that made walking difficult, but look at her go now!

JUNE 27
Yuli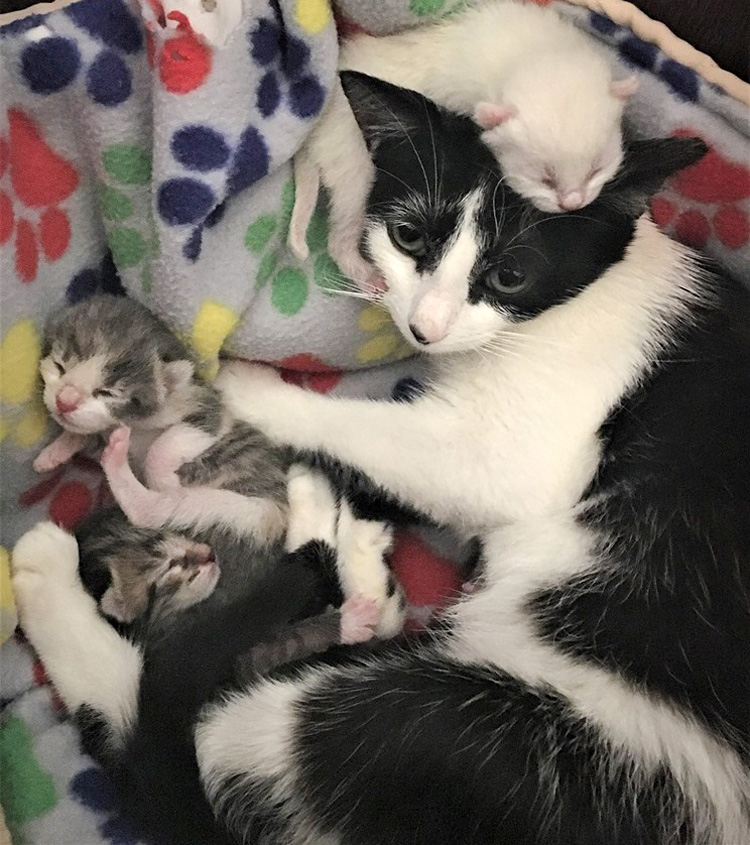 Yuli is brave. She is only 10 months old, but has already given birth to a litter of kittens. Despite being in a strange, new environment, Yuli is so trusting of her foster mom and an excellent mother to her three kittens: Yahoo, Yippee and Yoo-Hoo (just born earlier this week!)

WEEK 5: Kittens and Dogs
Who says cats and dogs don't get along? Many of our fabulous fosters have resident dogs who enjoy having kitten houseguests. These dogs have an important job: getting foster kittens used to dogs in case their forever family includes a canine. Let's meet some of them!
JULY 1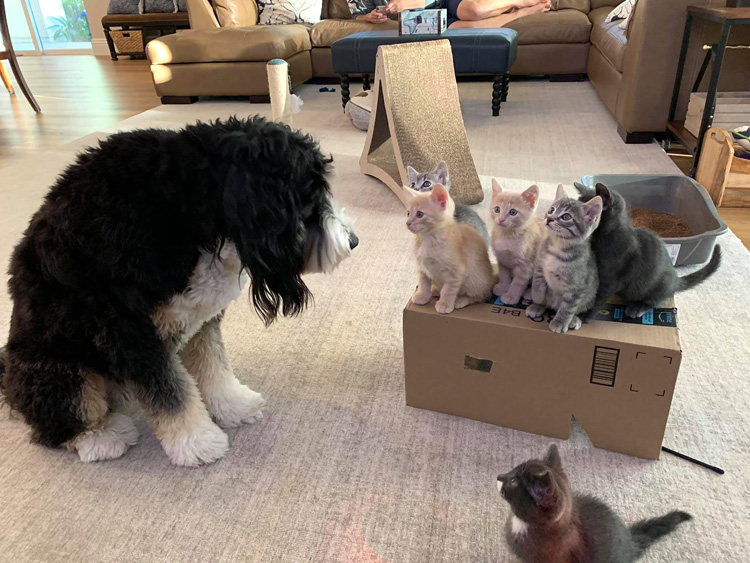 The kittens listen intently while Luna lays down the ground rules.

JULY 2
Opposites Attract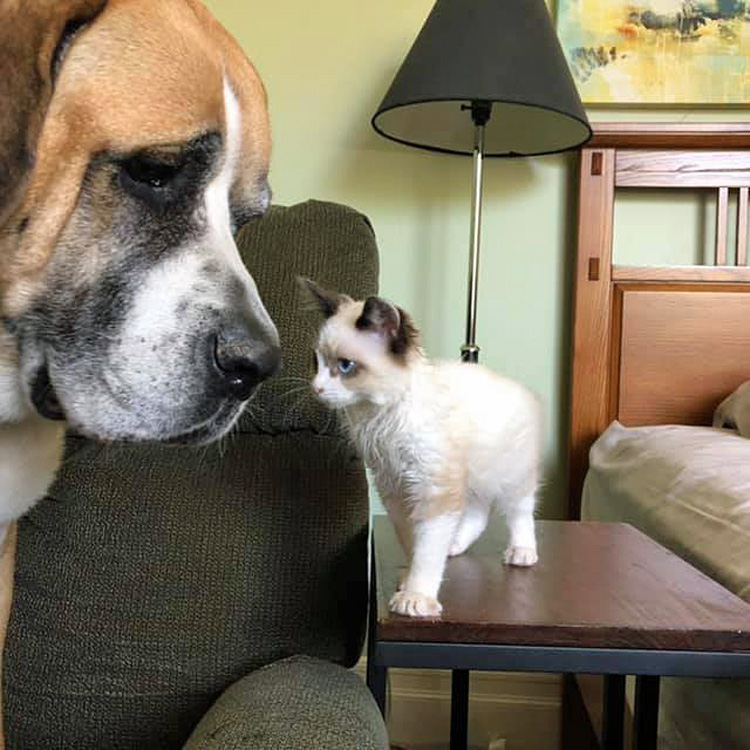 Resident dog Dudley with foster kitten Ava

JULY 3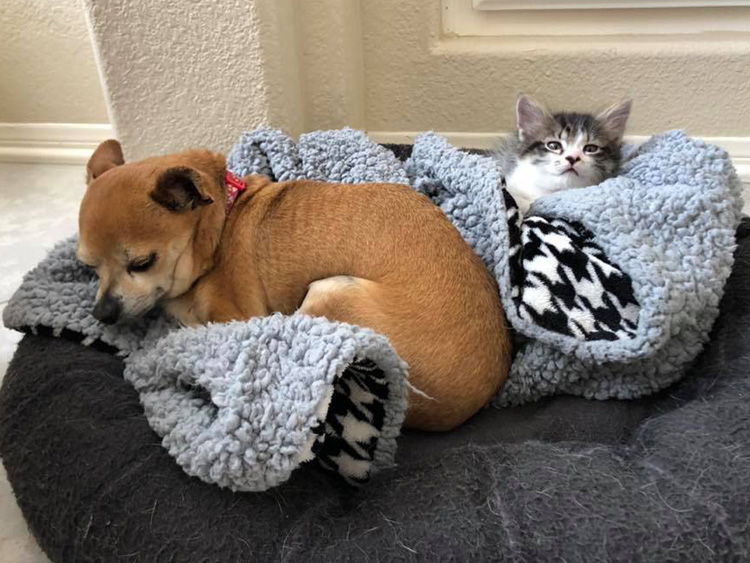 Custard the kitten knows that Jimmy's bed is the comfiest spot in the house.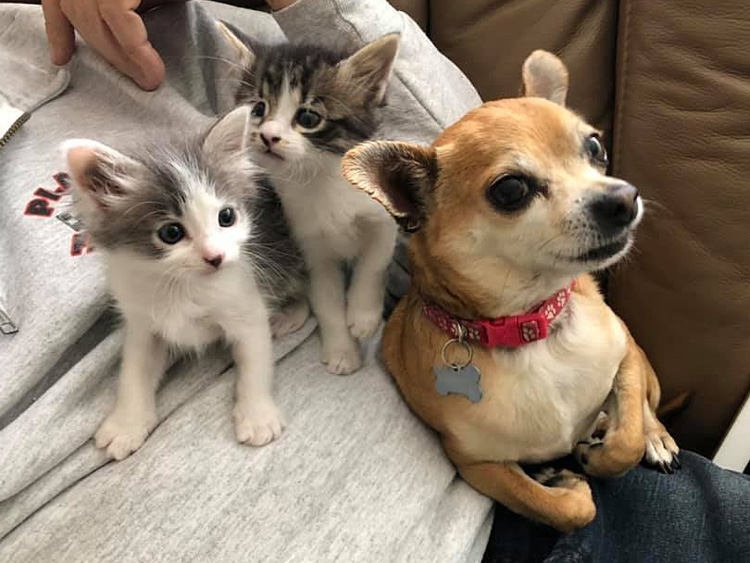 Fun Fact: Jimmy is a foster "fail" himself!

JULY 5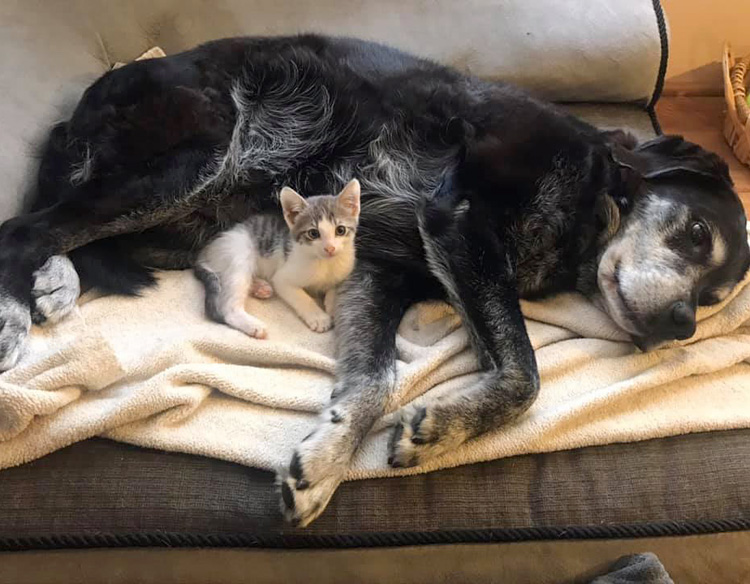 Maggie is a senior dog, but she is still so kind and gentle with her foster kittens.

WEEK 6: Mind Blown
Kittens aren't just cute; they're also fascinating. This week, we're sharing crazy facts about kittens (and our kittens' reactions to them.)
JULY 9
All kittens are born with blue eyes.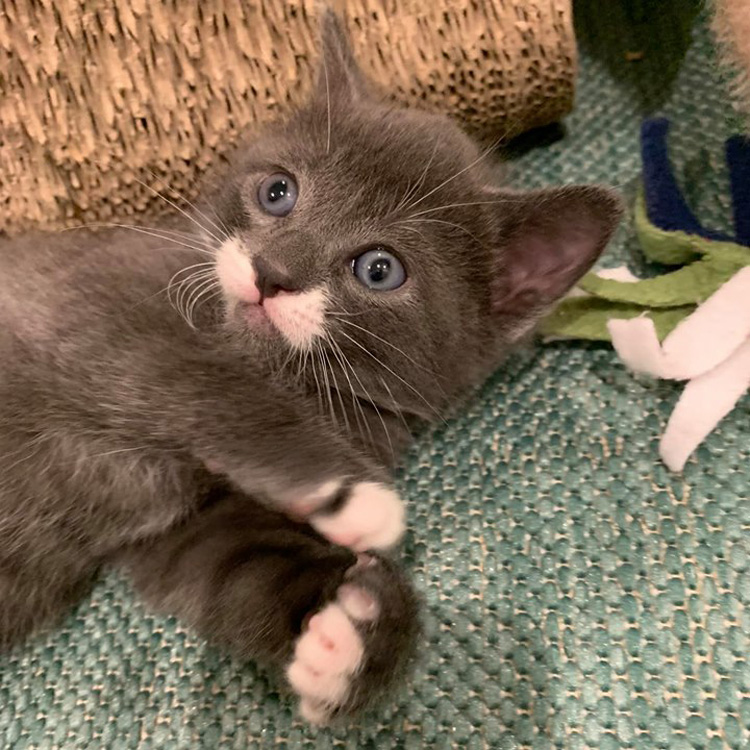 So every kitten is born with eyes as beautiful as mine???

JULY 10
Cats can have three litters of kittens a year (which is why spay and neuter is so important.)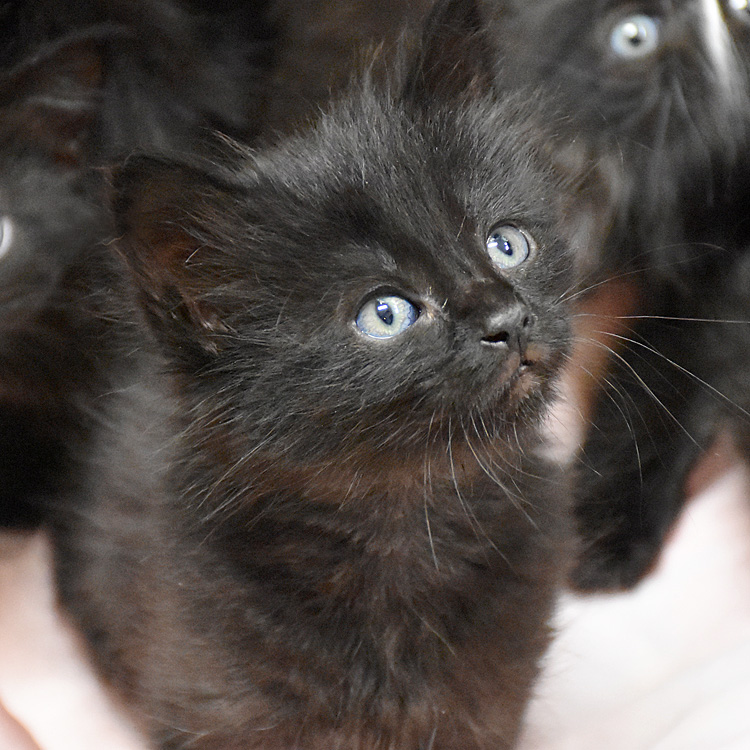 There were nine kittens in my litter. If my mom had two other litters like us, that would be 27 kittens in a single year!

JULY 11
Each kitten's nose is one-of-a-kind unique, like a human's fingerprint.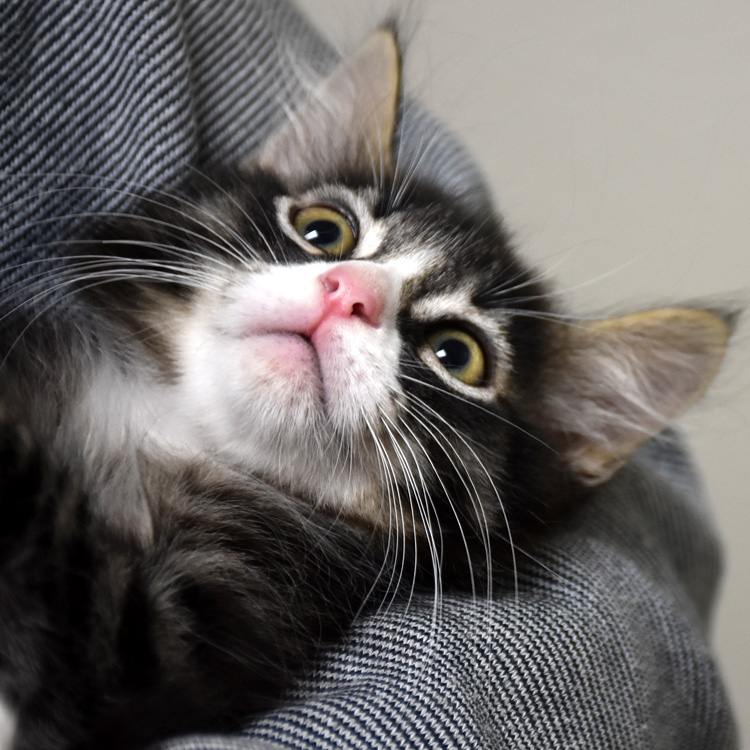 I'm shook.

JULY 12
Kittens spend 75% of the day sleeping.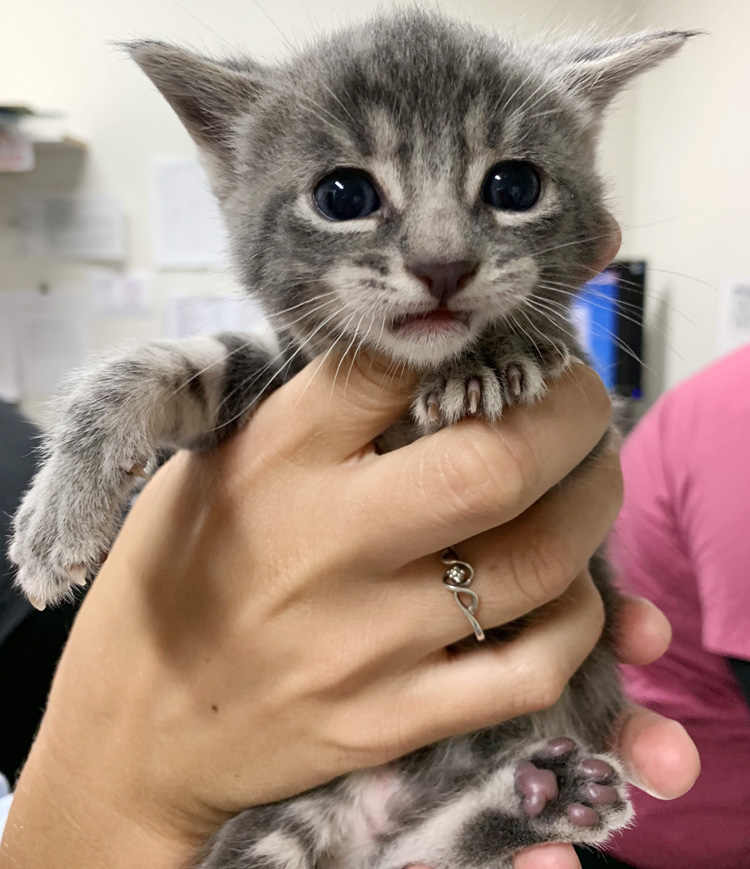 You cat to be kitten me. How do we get anything done??

WEEK 7: To Infinikitty and Beyond!
San Diego Comic-Con is this week, and our adoptable kittens are psyched! Did you know that some of them are actually superheroes? Let's meet these kitten comic book stars.
JULY 15
The Black Arrow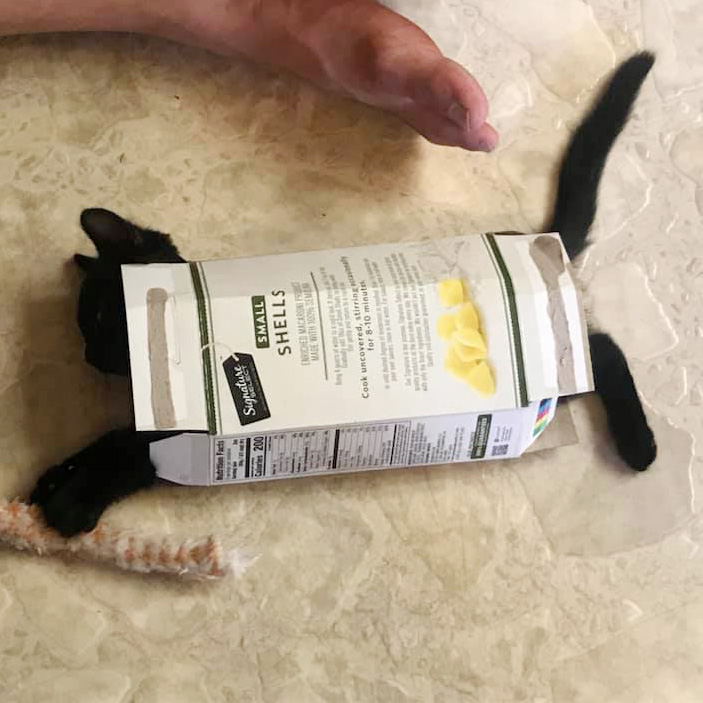 I have the power to penetrate any cardboard box!

JULY 16
Super Booper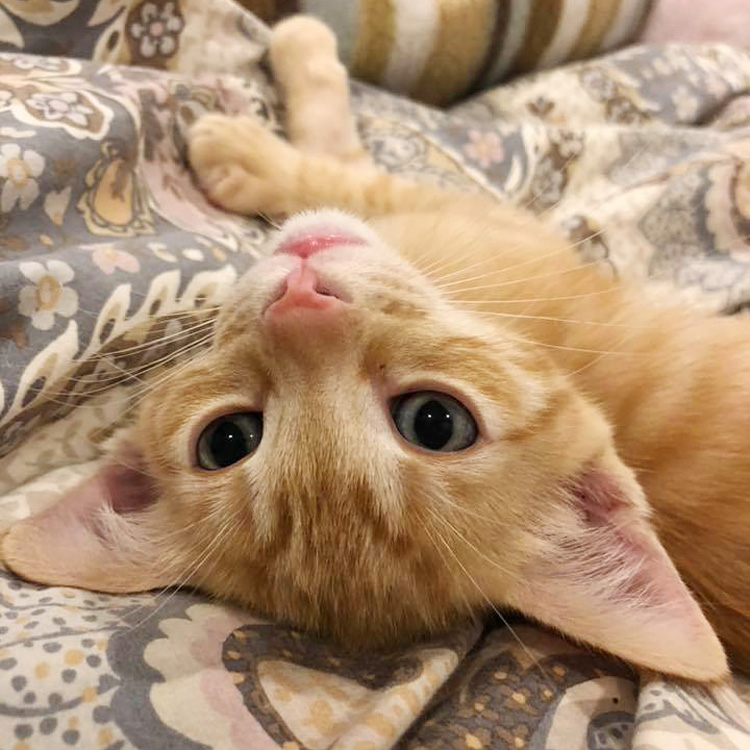 No matter how hard you try to resist, your efforts are futile. You WILL boop my nose.

JULY 17
The Fish Charmer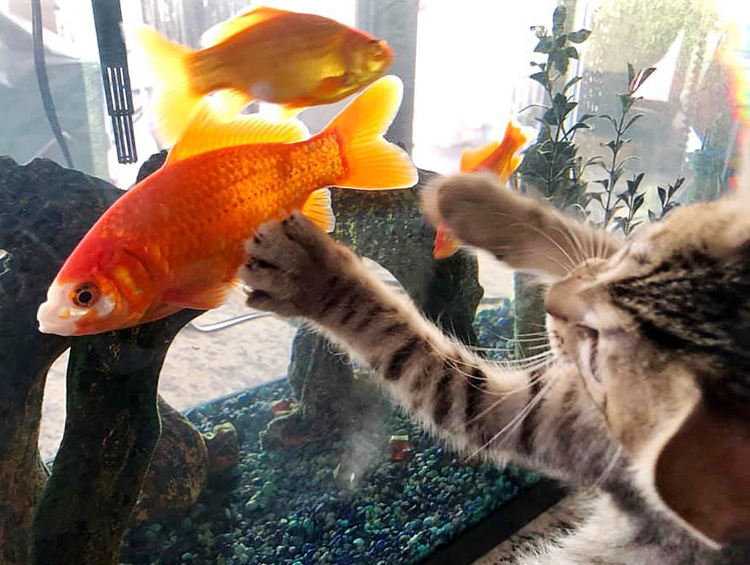 I control their minds, and they dance for me. (Now if only I could catch them…)

JULY 18
Tabby Thing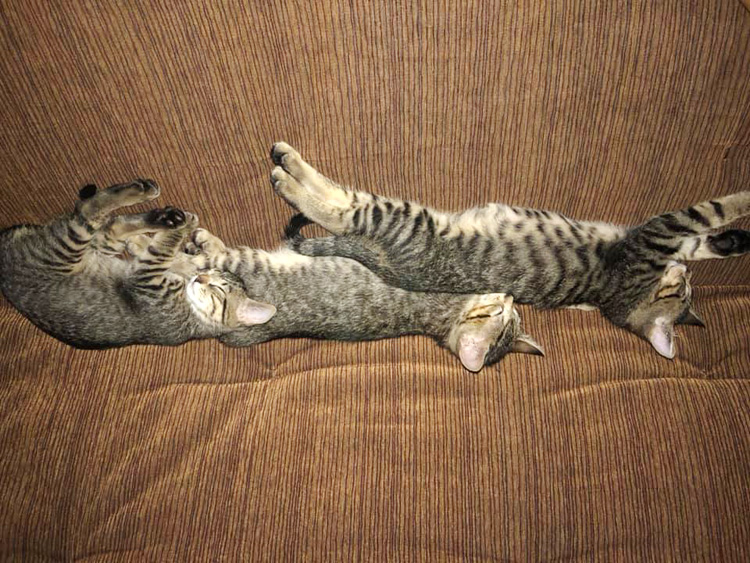 Are we two kittens? Three? Four? Who knows!

WEEK 8: General Silliness
There is nothing more entertaining than kittens. (And most of the time, they don't even mean to be!) This week, we're featuring some kitten antics guaranteed to make you smile.
JULY 29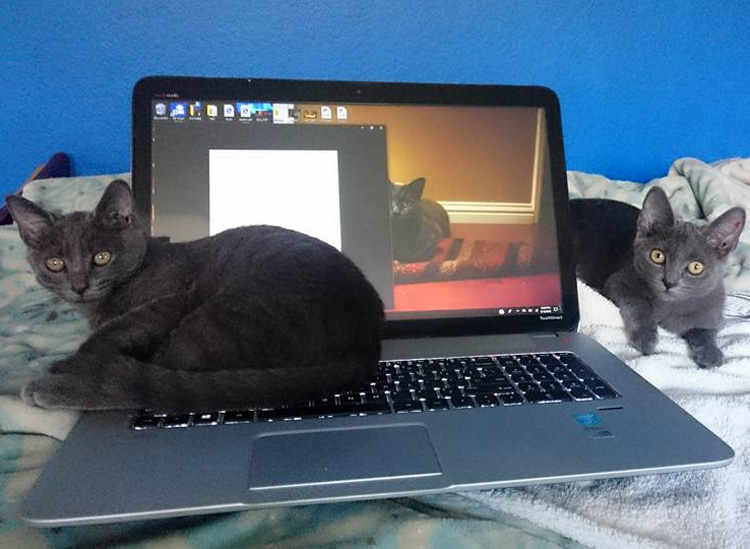 'scuse me, can you please close this Word document? It's covering your beautiful background photo of us.

JULY 30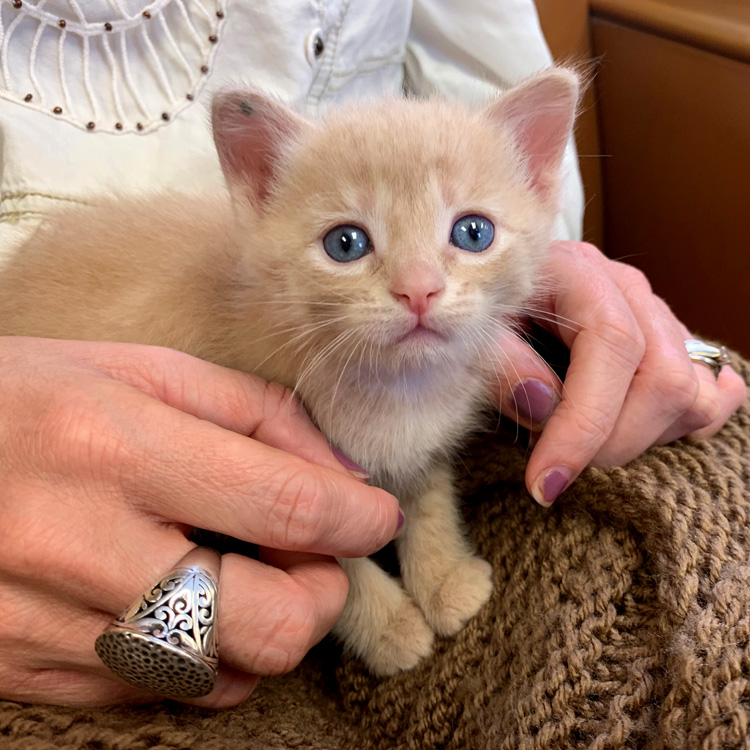 You're about to do that thing where you squish my cheeks real tight, aren't you?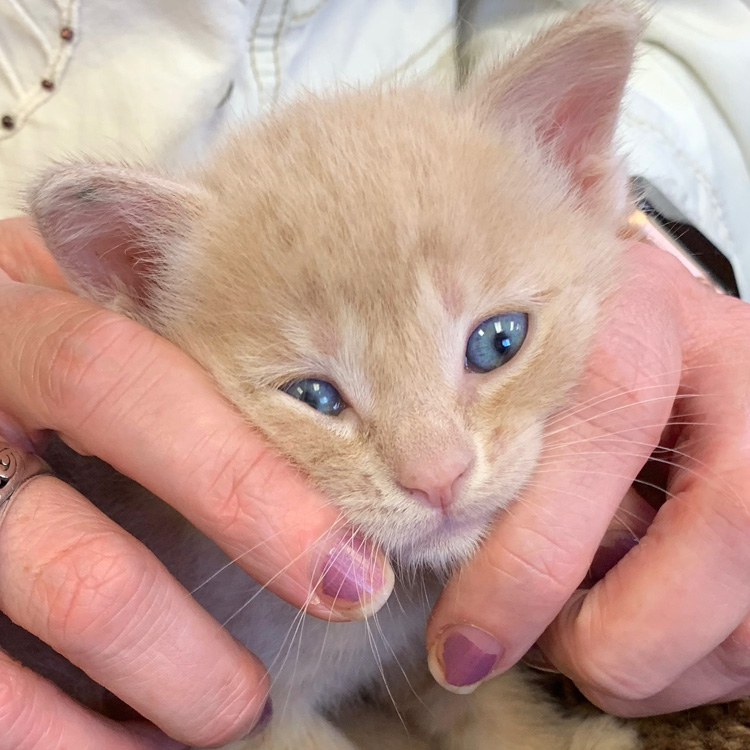 Ugh.

JULY 31
When your partner takes up opera singing and they're terrible, but you're trying to be supportive

AUGUST 1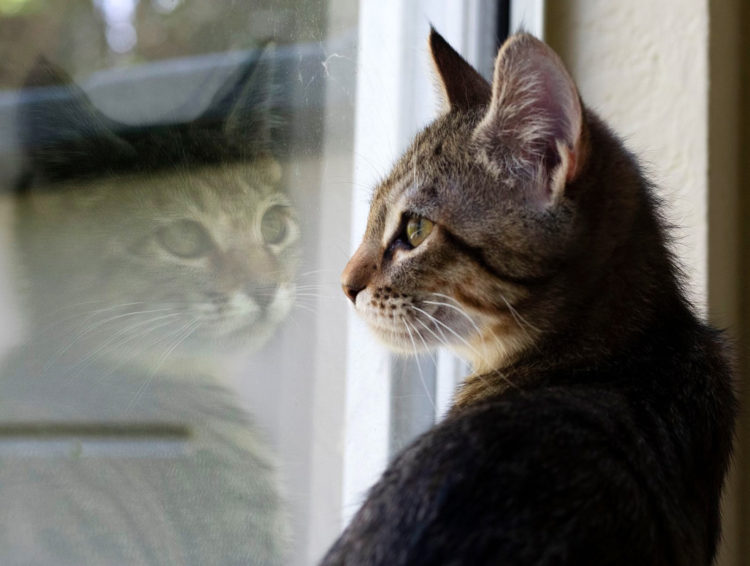 I'm good enough,
I'm smart enough,
And doggone it, people like me!

WEEK 9: "Y" So Cute??
This week, we're introducing you to a feline family who demonstrates "Y" we do Kitten Happy Hour. Meet Yuli and the Y Kittens! They are just one of the hundreds of mama cats and kittens who come through our doors every Kitten Season.
AUGUST 12
Meet Yuli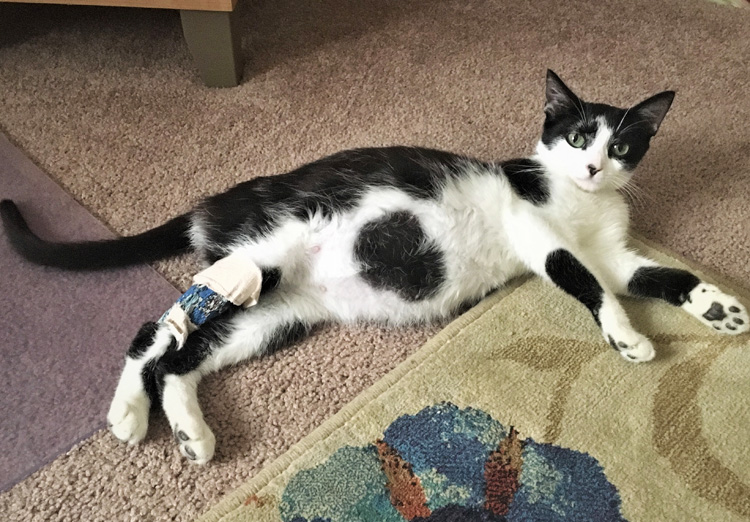 Beautiful tuxedo kitty Yuli was pregnant when she arrived at the Center in June. At only 10 months old and a mere 6 pounds, she was practically a kitten herself!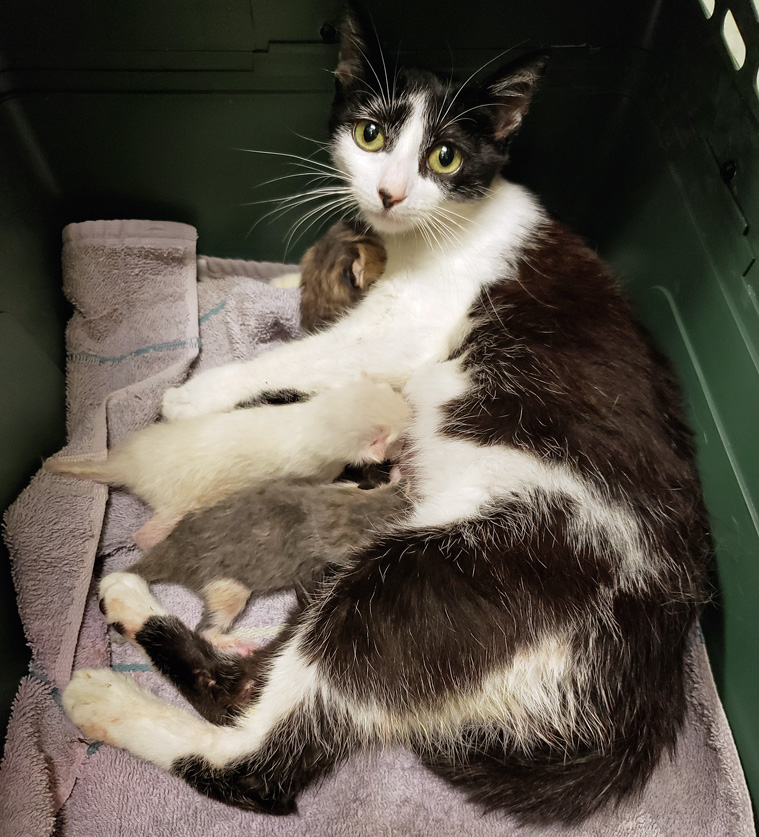 She gave birth to three kittens on June 23, 2019.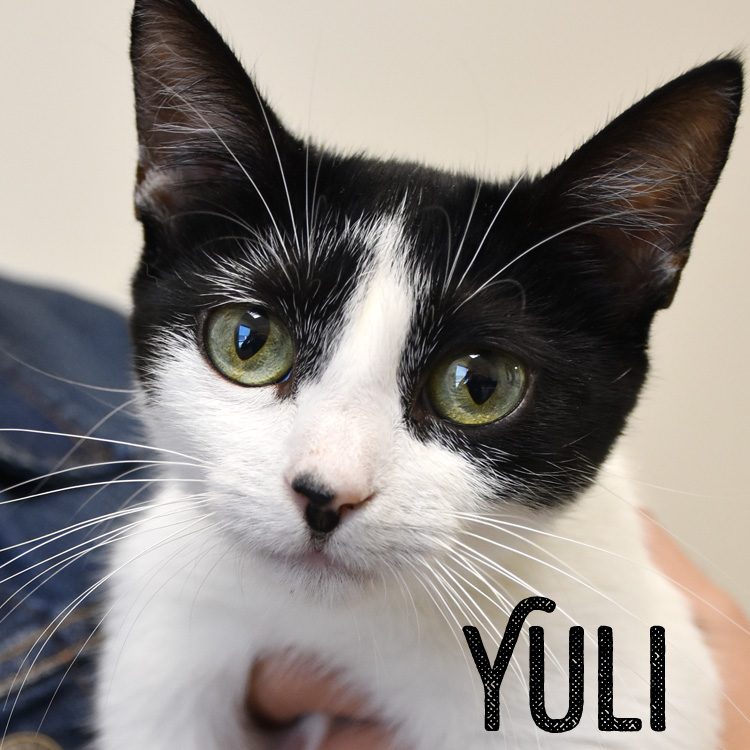 Yuli is so friendly and outgoing. She bravely marches out of her carrier as soon as you open the door, eager to say hello!

AUGUST 13
Meet Yahoo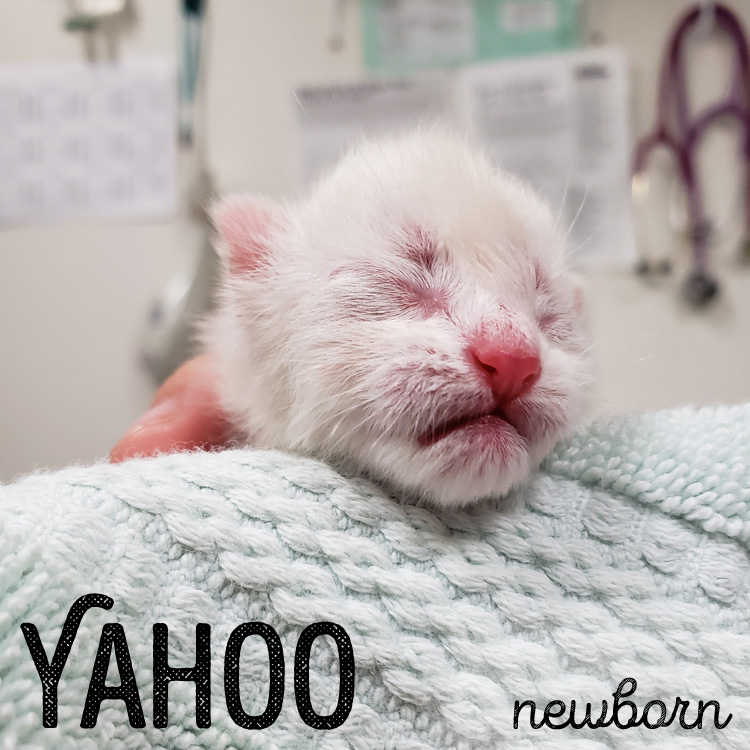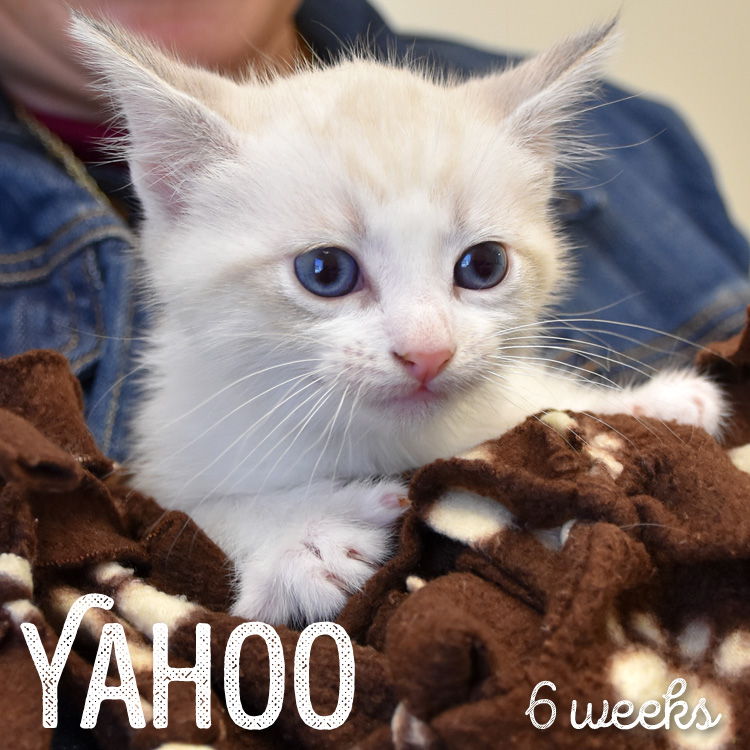 Male Flame Point blend

AUGUST 14
Meet Yippee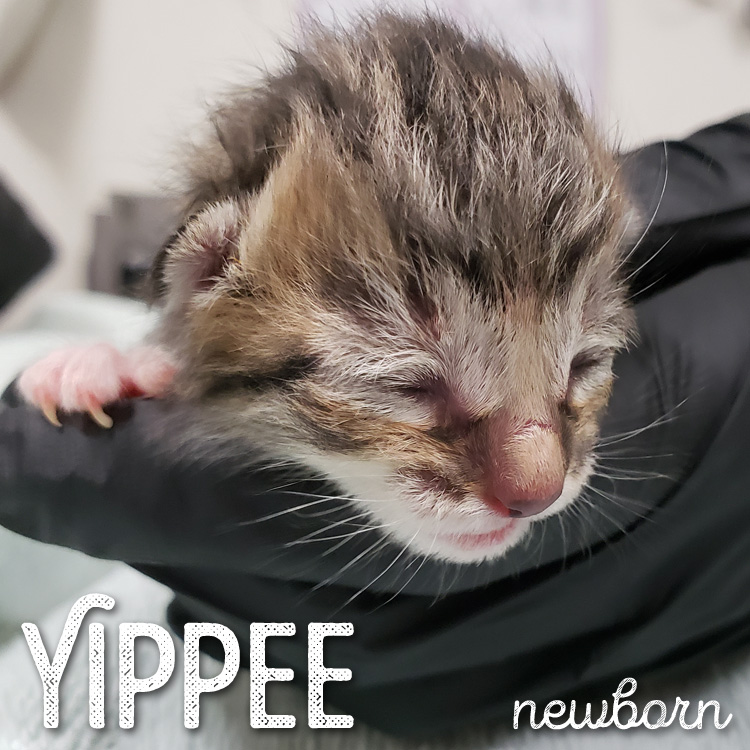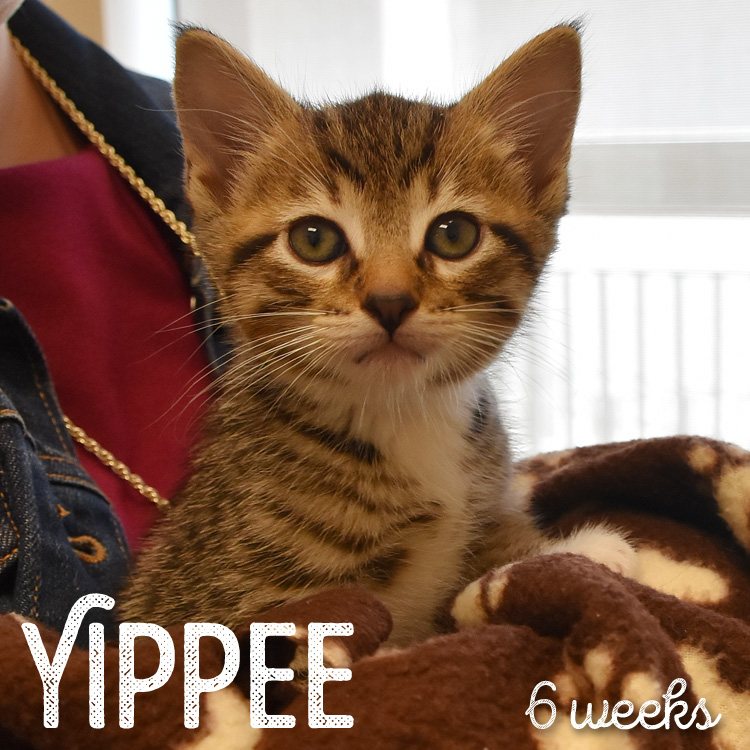 Male Tabby blend

AUGUST 15
Meet Yoohoo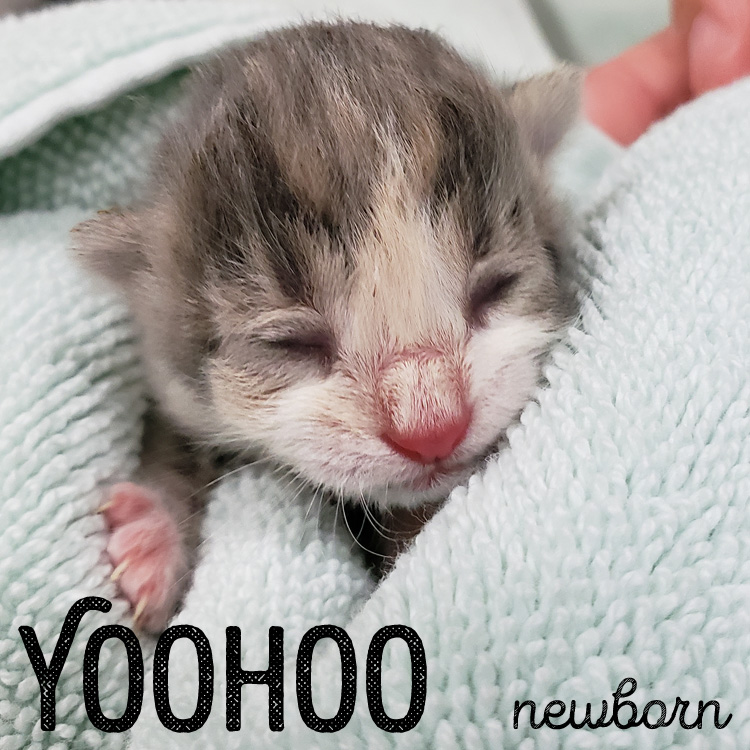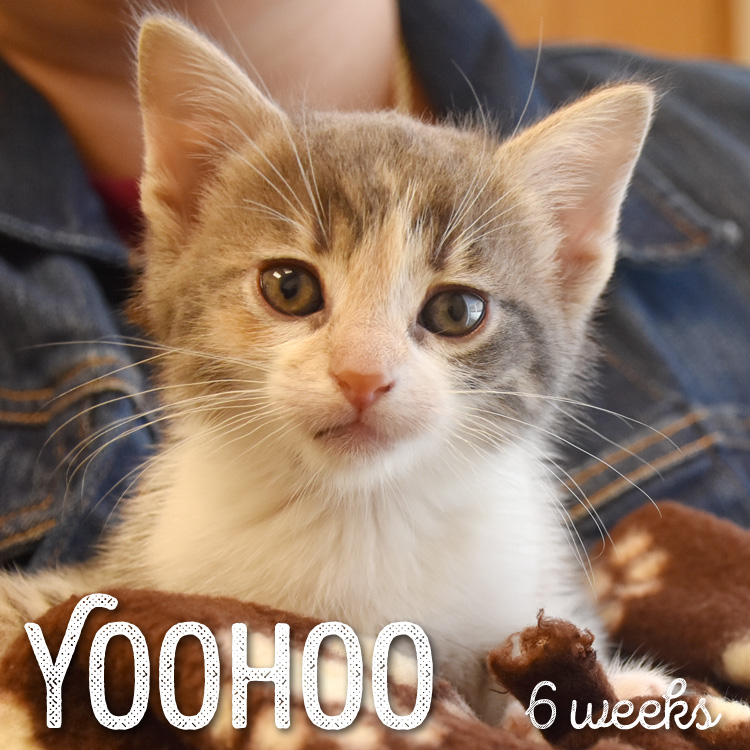 Female Dilute Calico blend

WEEK 10: Obscure Holidays
Every day is some kind of holiday. (For instance, did you know that May 3 is National Lumpy Rug Day?) Our kittens are here to help you celebrate this week's weird holidays.
AUGUST 19: Coco Chanel Day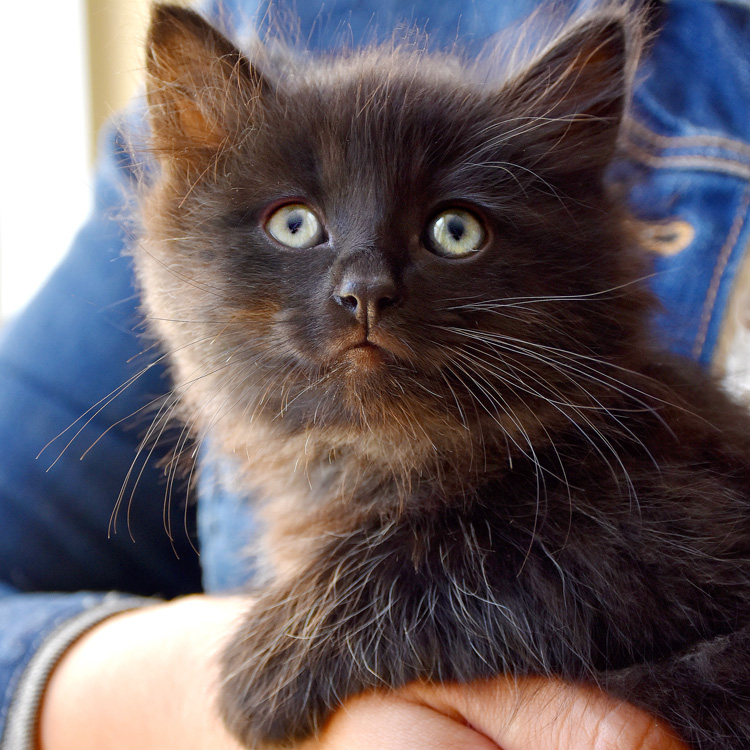 A girl should be two things: classy and fabulous.
-Coco Chanel
(August 19 is also International Bow Day and National Potato Day.)

AUGUST 20: National Radio Day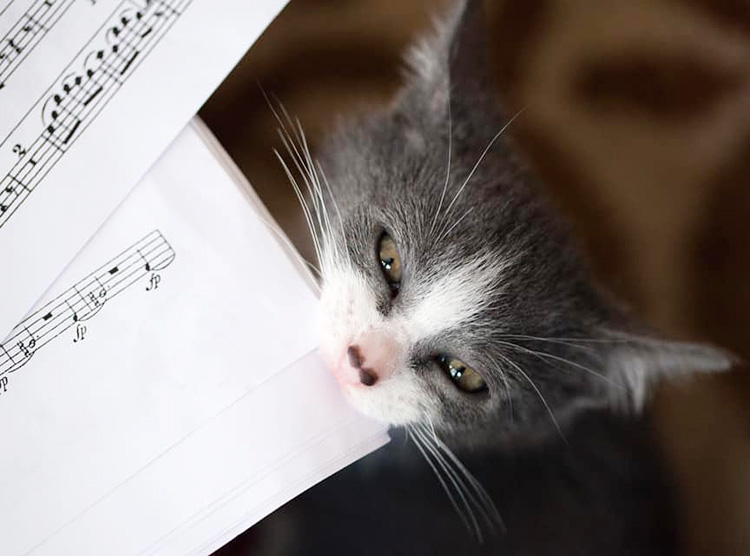 Sophisticat is always tuned to the classical station.
August 20 is also Lemonade Day.

AUGUST 21: National Spumoni Day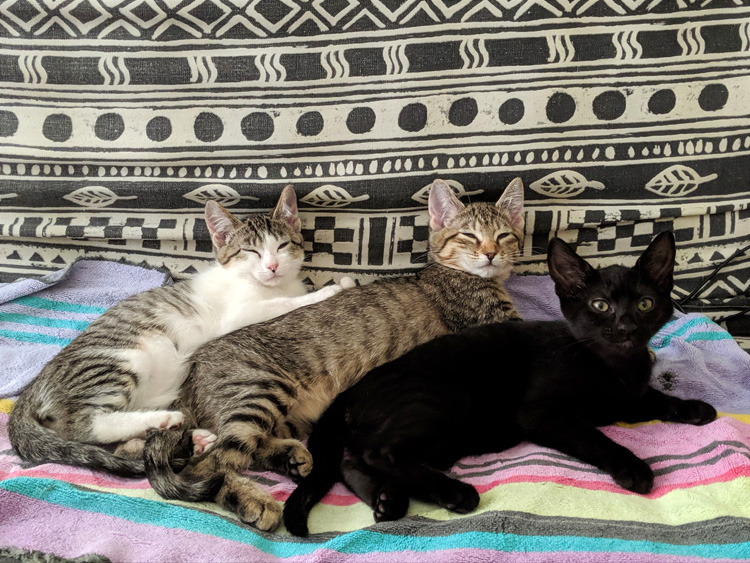 Three layers of kitten yummy enough to eat
August 21 is also National Senior Citizen's Day and Poet's Day.

AUGUST 22: National Take Your Cat to the Vet Day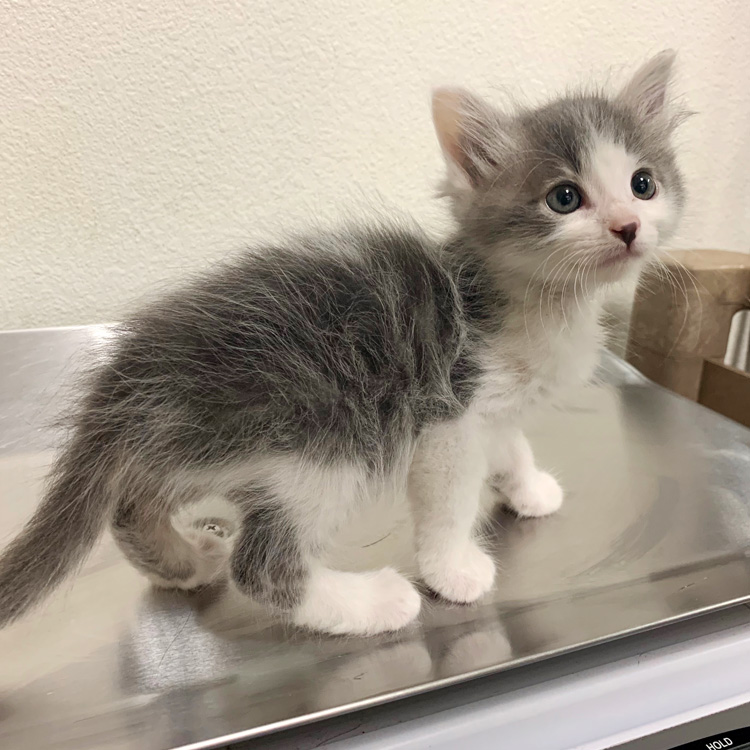 "So how do I look, doc?"
August 22 is also National Tooth Fairy Day.

Need moar kittehs?
Kitten Happy Hour Archive: