Kitten Happy Hour - Cute Kittens in San Diego
Kitten Happy Hour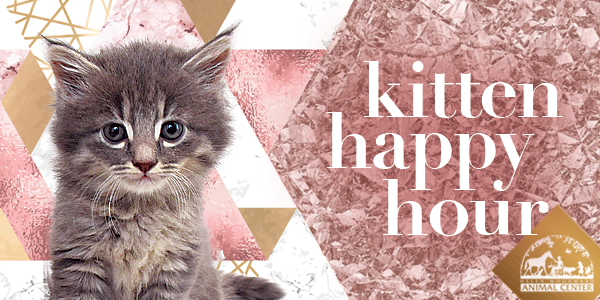 Virtual happy hours have become all the rage during this quarantine period, but we've been doing it for years! Welcome back to Kitten Happy Hour. Every weekday during Kitten Season – right around the time you'd be logging in to have a sesh with your girls – we'll be serving up deliciously adorable and adoptable kittens. There are 3 ways to join the party:
Sign up to receive our daily Kitten Happy Hour email.
Follow @kittenhappyhour on Insta.
Bookmark this page and check back whenever you need a little cuteness in your life.

MAY 4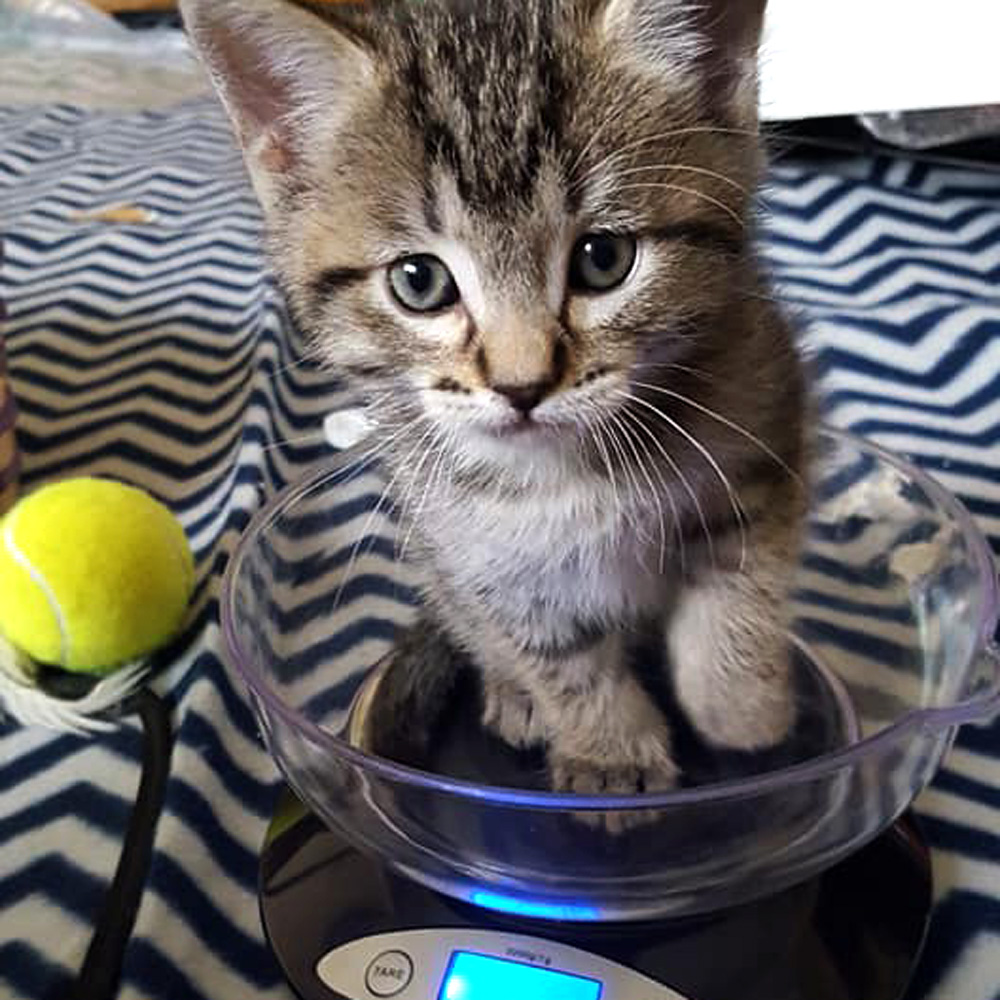 Ladies, it isn't about the number on the scale. (Unless you're a foster kitten who needs to be weighed daily. Then it is about the number on the scale.) #MondayMotivation

MAY 5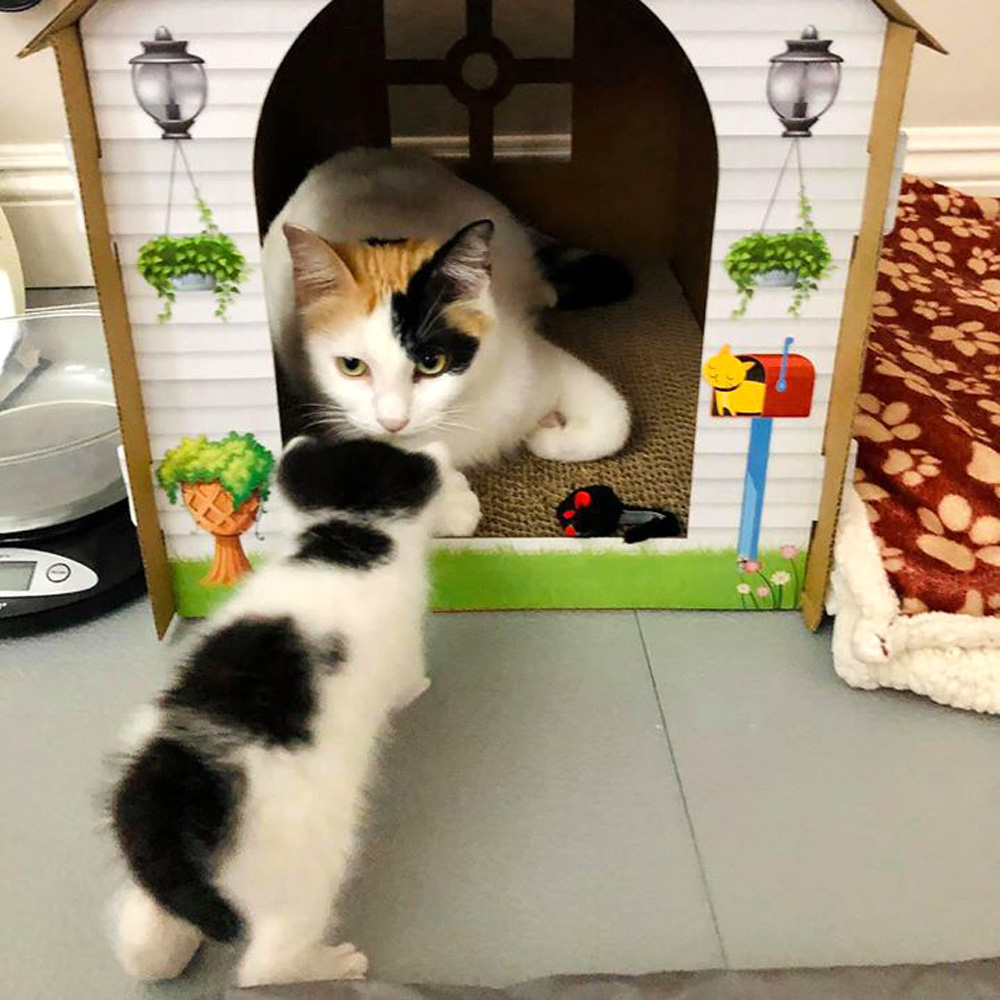 Once upon a time, mama Epsy tried to sneak away for a few minutes of peace in her she-shed. It lasted approximately 3 seconds. #TuesdayTails

MAY 6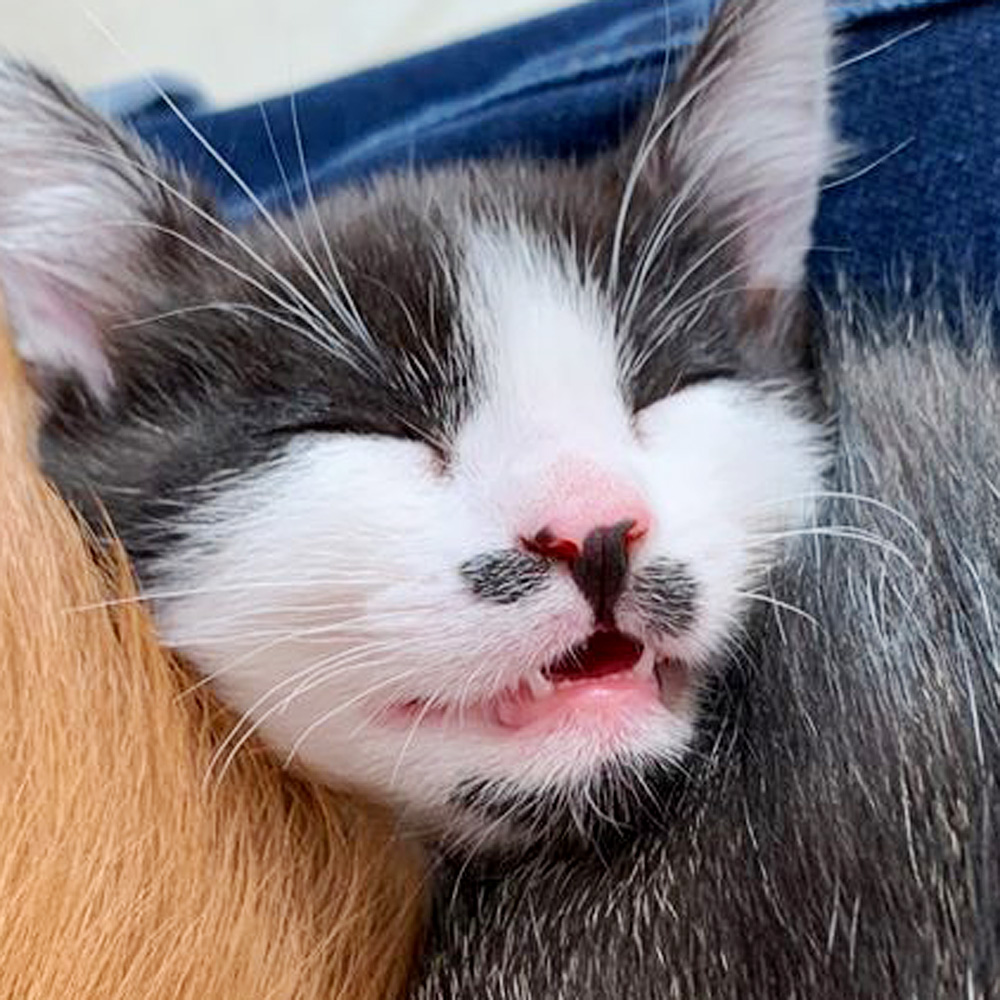 Teeny Tiny Teefers #WayUpCloseWednesday

MAY 7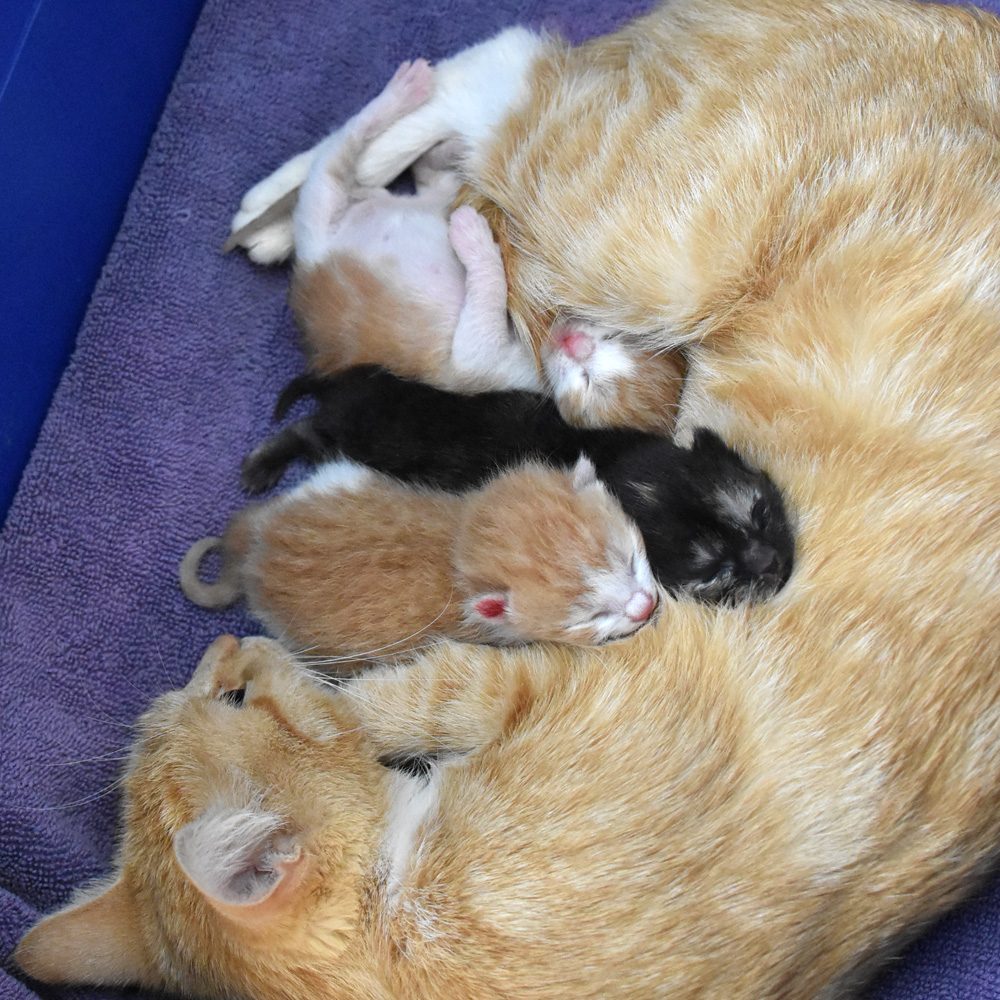 #ThrowbackThursday to our very first kittens of the year! Laurie and her kittens arrived back in October when her littles were just days old. They were adopted earlier this year.

MAY 8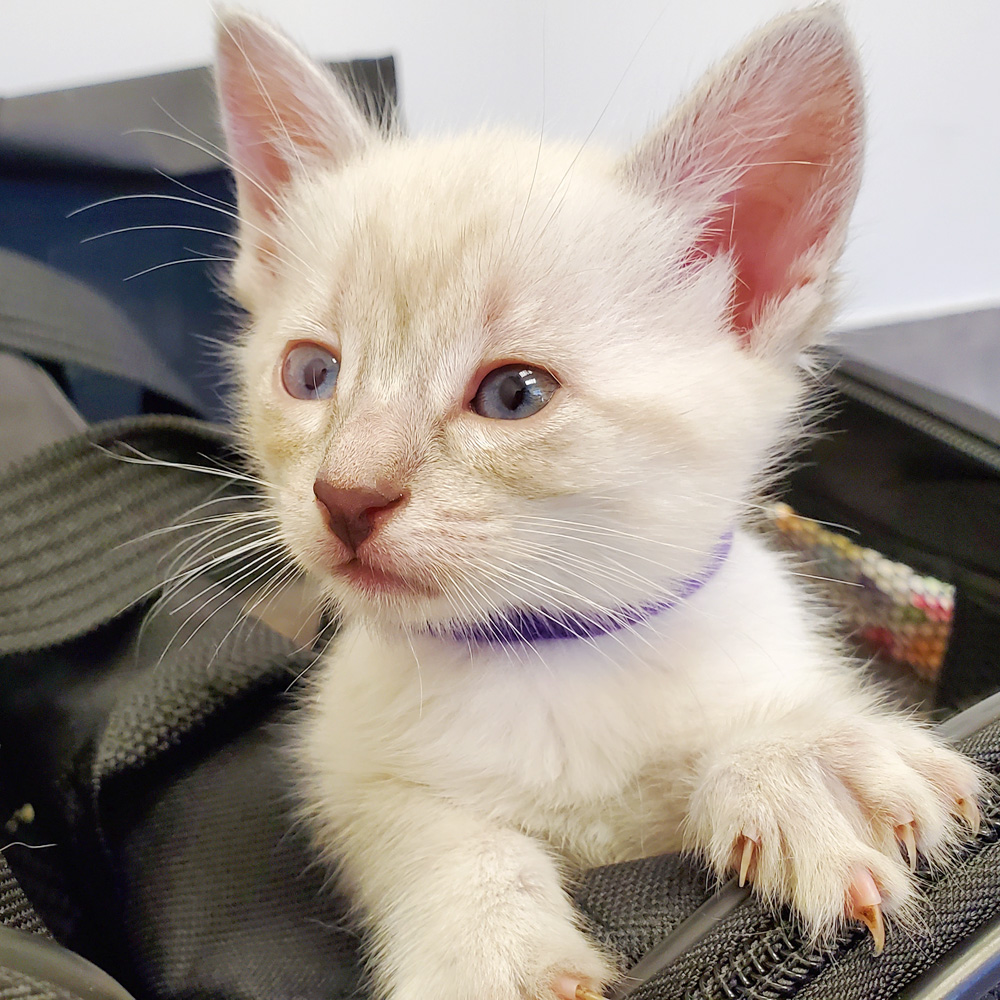 The weekend is upon us! White Claw, anyone? #FridayVibes

MAY 11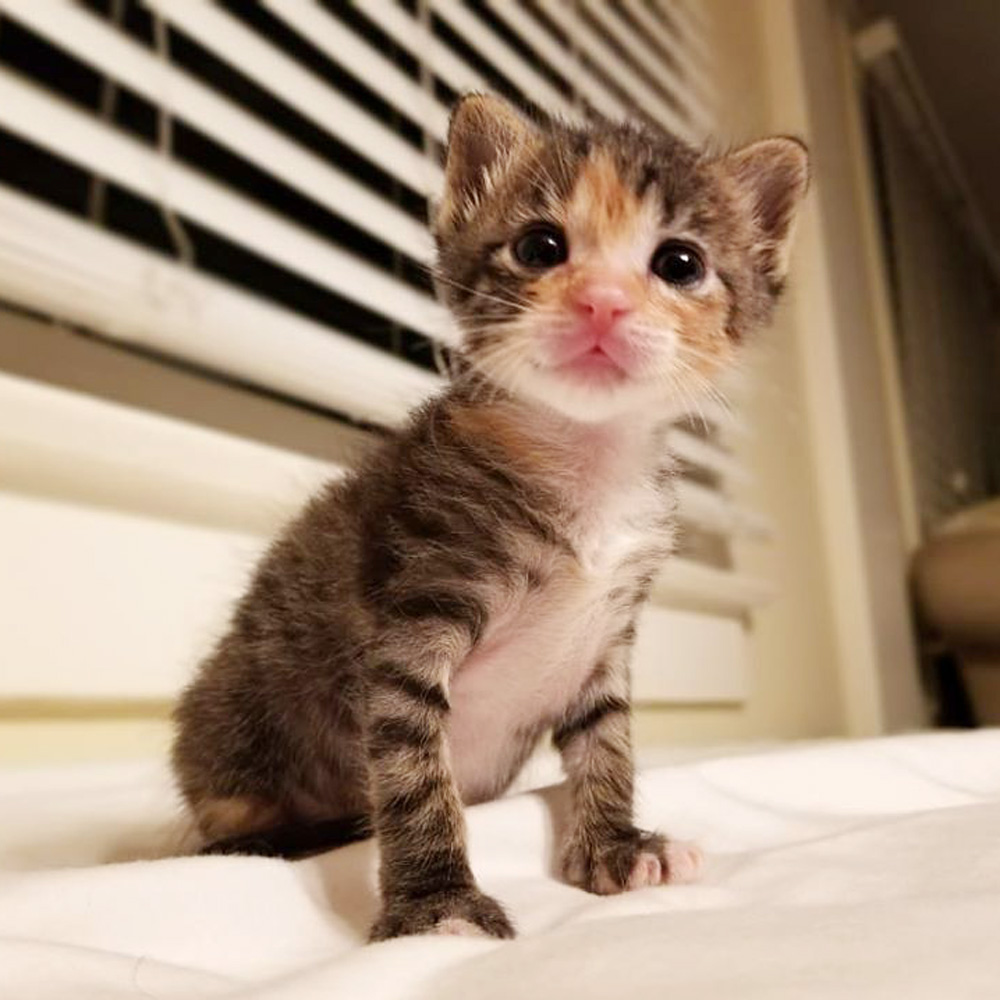 May you take on the week with the same fierce confidence as Arya. #MondayMotivation

MAY 12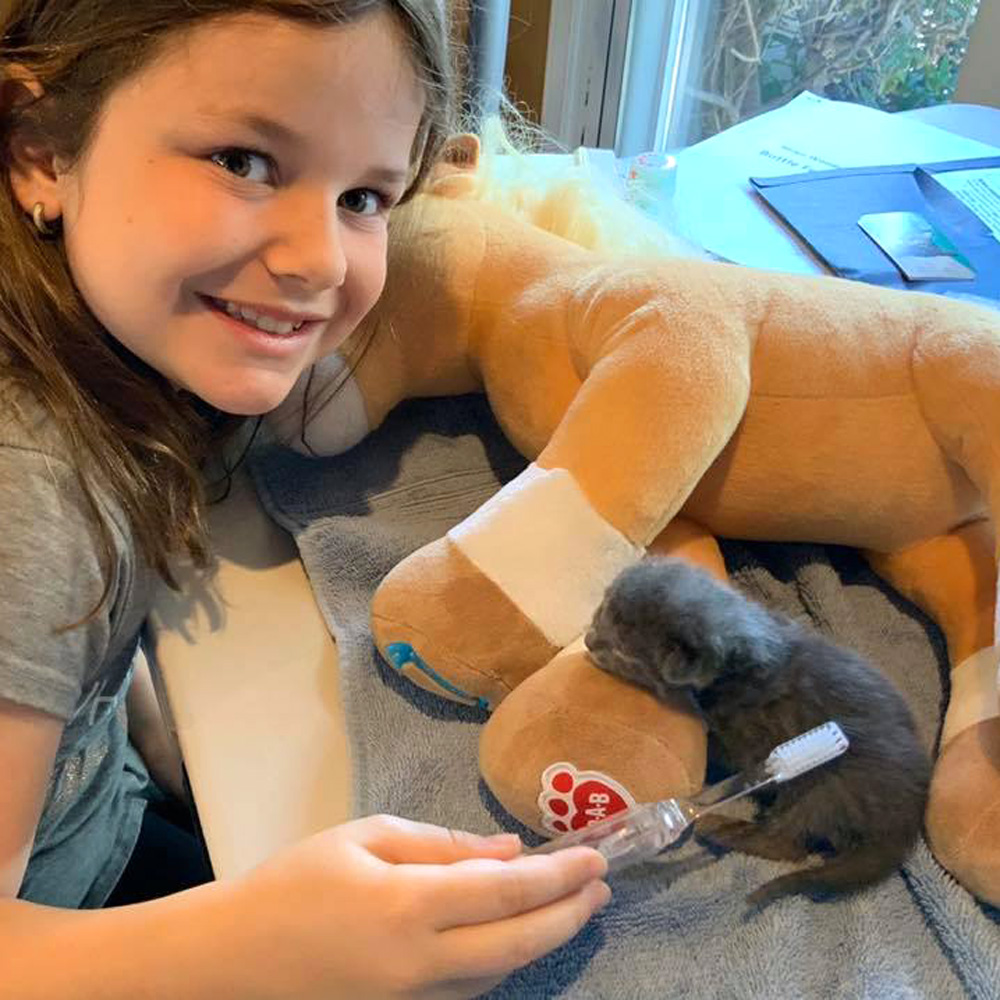 Sometimes, newborn kittens arrive without a mother and completely depend on our foster volunteers for survival. Besides round-the-clock bottle feedings, fosters also go above and beyond in other ways. For instance, they will brush kittens with a toothbrush to mimic their own mother cleaning them. (We're not crying, you're crying!) #TuesdayTails

MAY 13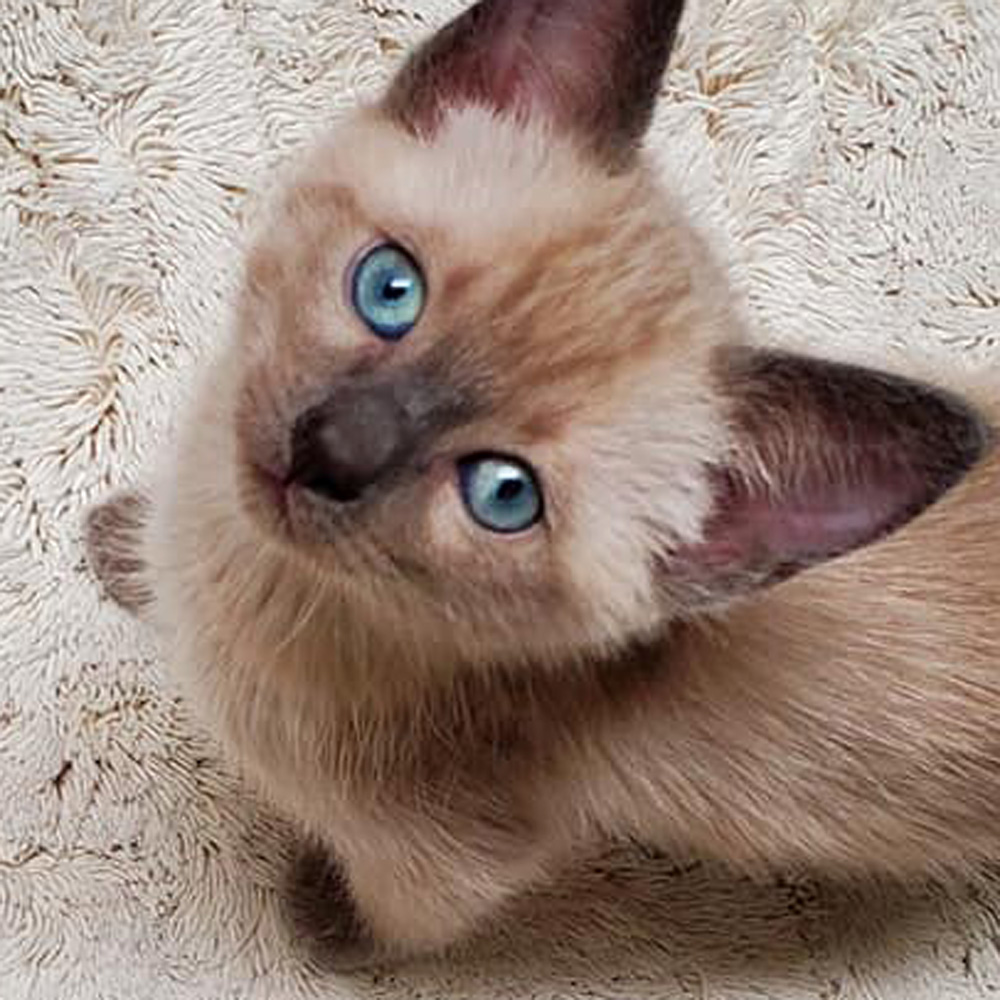 Saturn, your eyes are out-of-this-world gorgeous. #WayUpCloseWednesday

MAY 14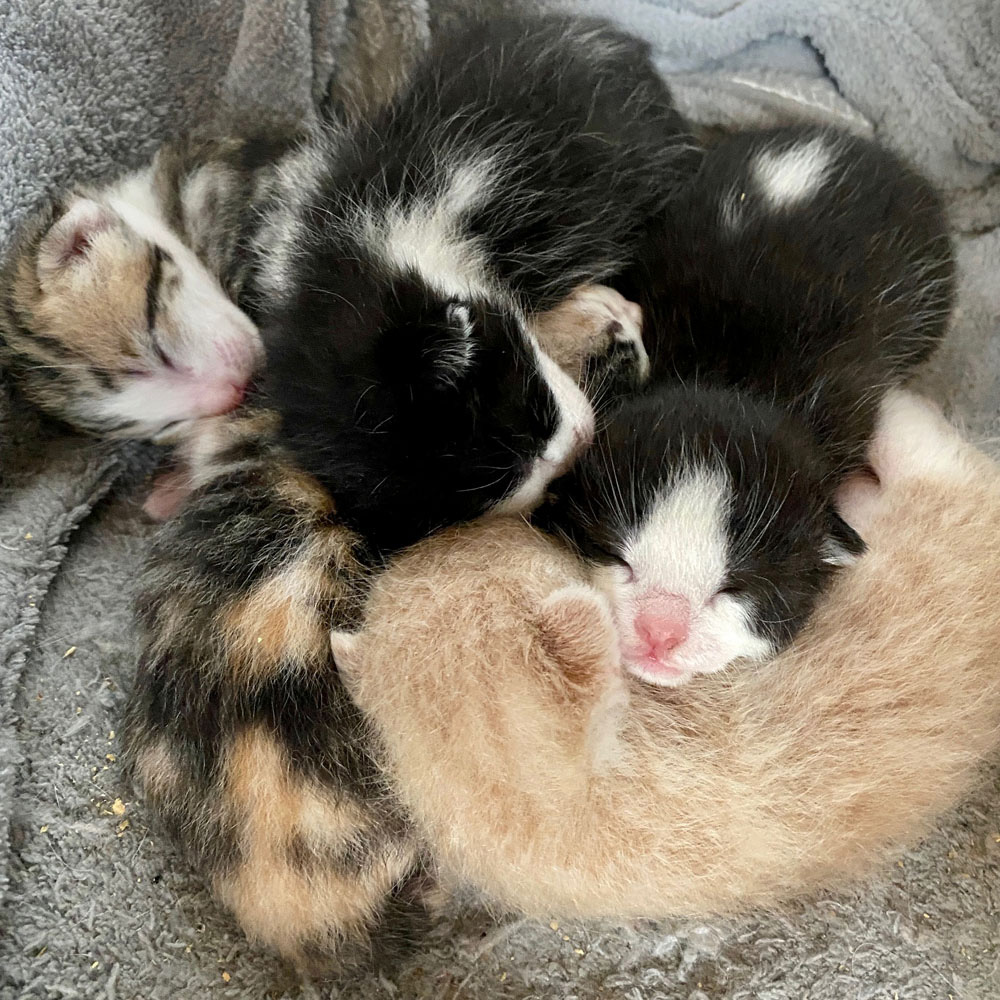 #ThrowbackThursday to when the P Kittens were just teeny tiny morsels

MAY 15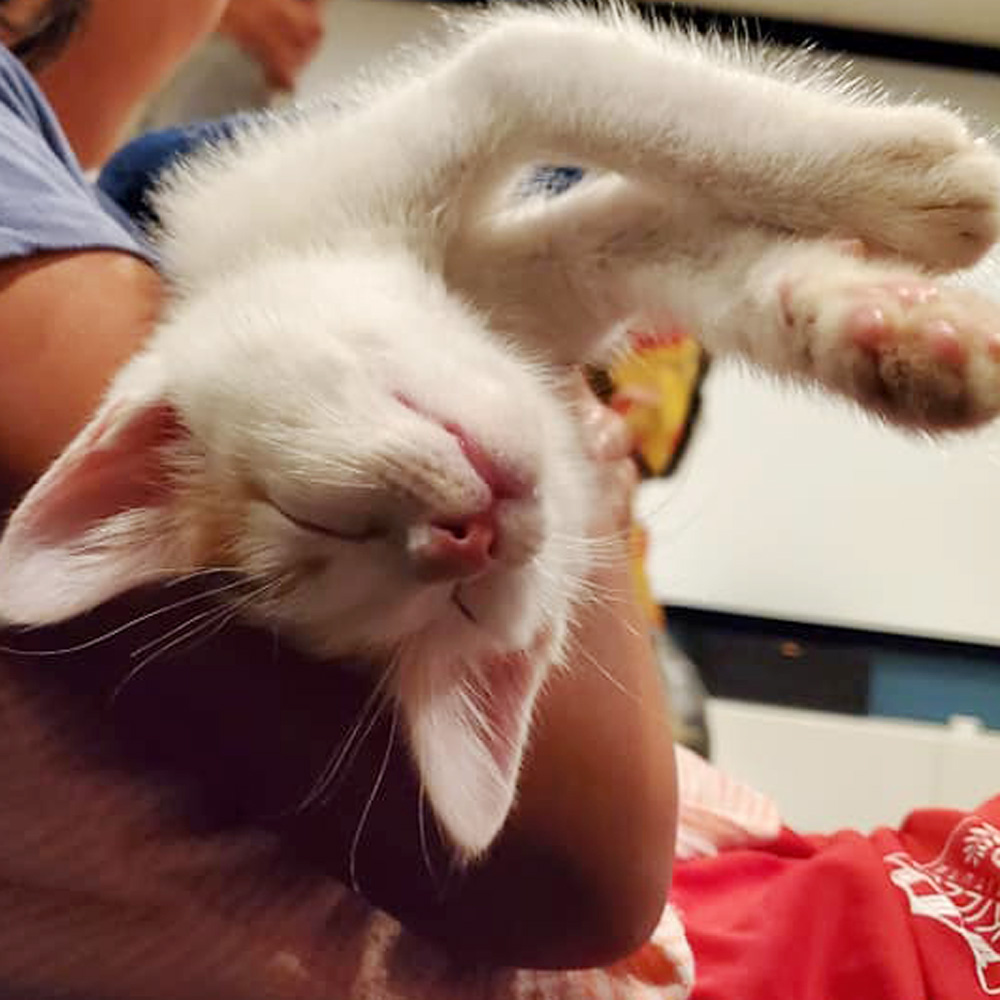 Are you *so* ready for the weekend? Finn is one step ahead. #FridayVibes

MAY 18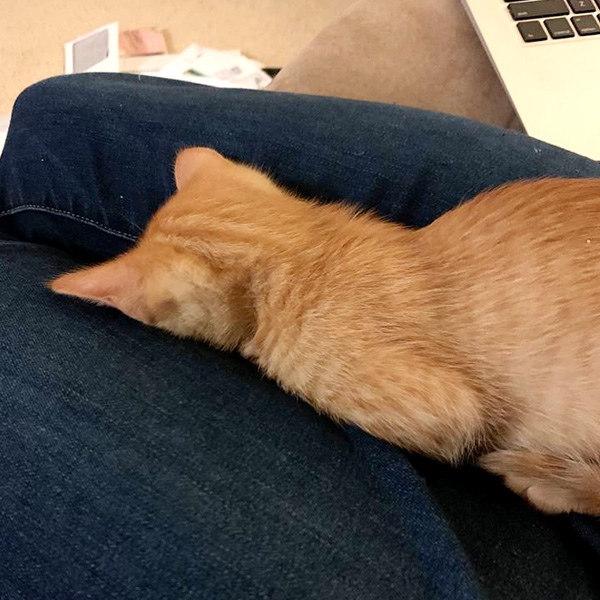 If you're having trouble finding #MondayMotivation, you're not alone. (Luckily, we have a whole week of adorable kittens in store for you!)

MAY 19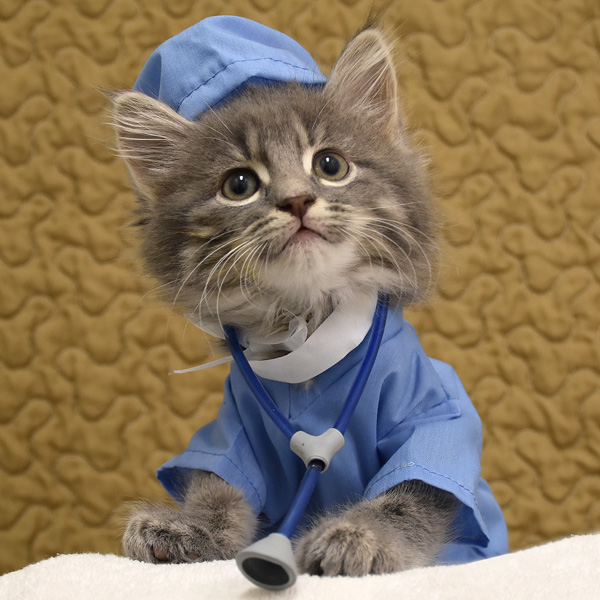 I'm not really a doctor. I just play one on TV. #TuesdayTails
(Click here to meet all our Healthcare Hero pets!)

MAY 20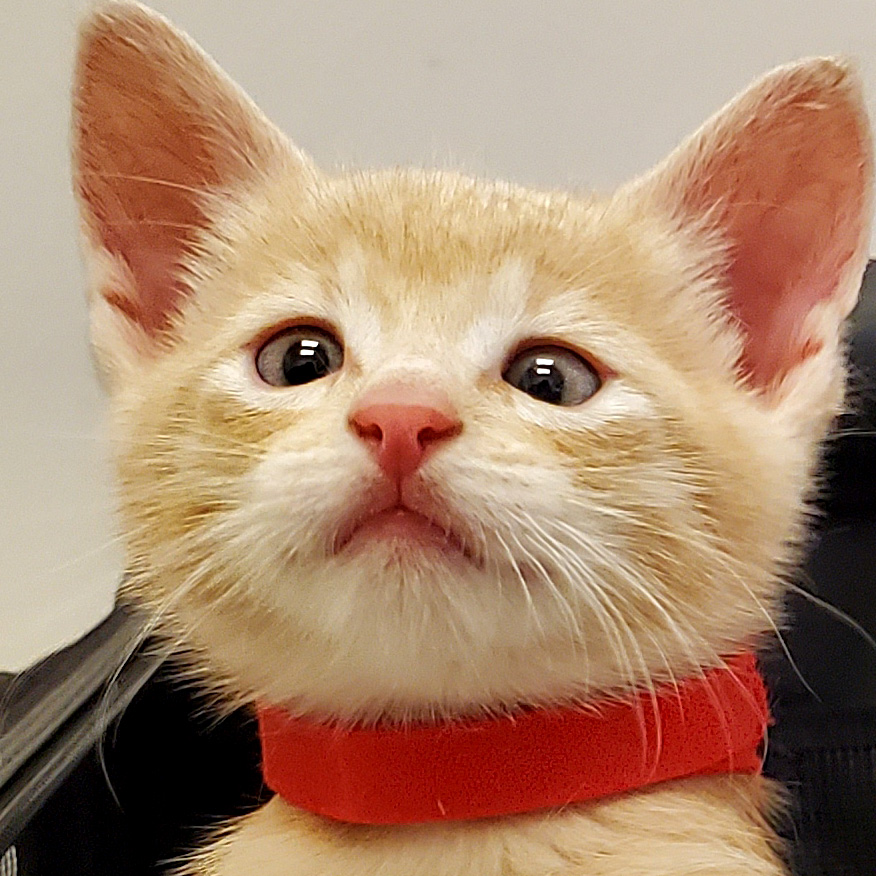 BOOP! #WayUpCloseWednesday

MAY 21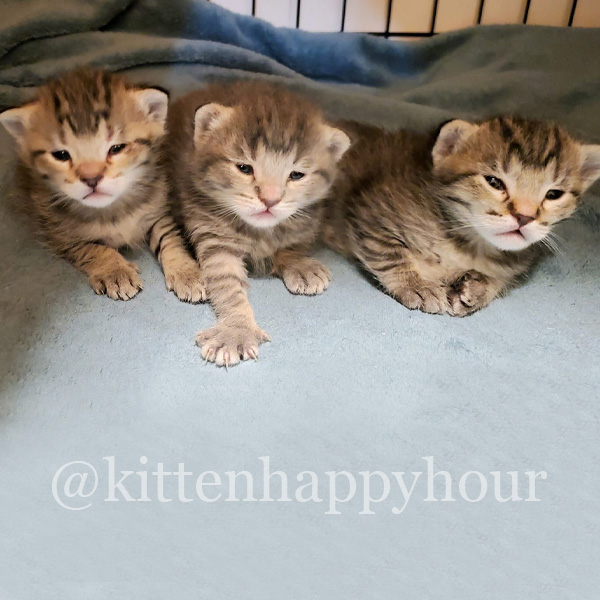 CTRL+C/CTRL+V/CTRL+V
The G Kittens #ThrowbackThursday

MAY 22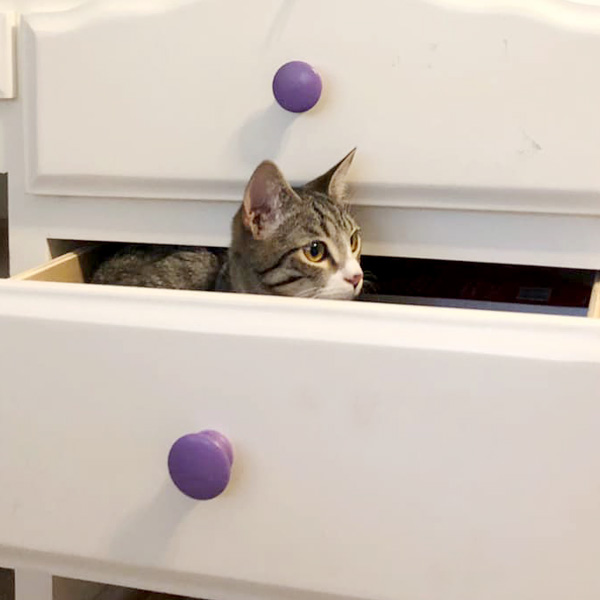 When it's the weekend and you're ready for adventure, but it's also quarantine so you have to find it in your house… #FridayVibes

MAY 25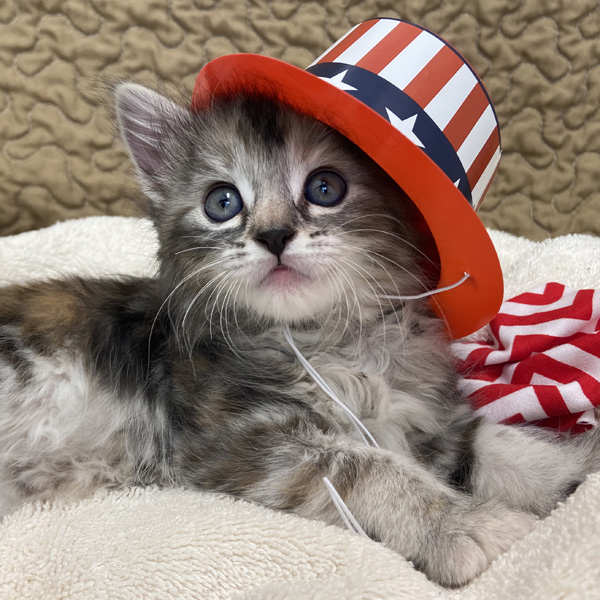 Home of the free because of the brave. #Memorial Day #MondayMotivation

MAY 26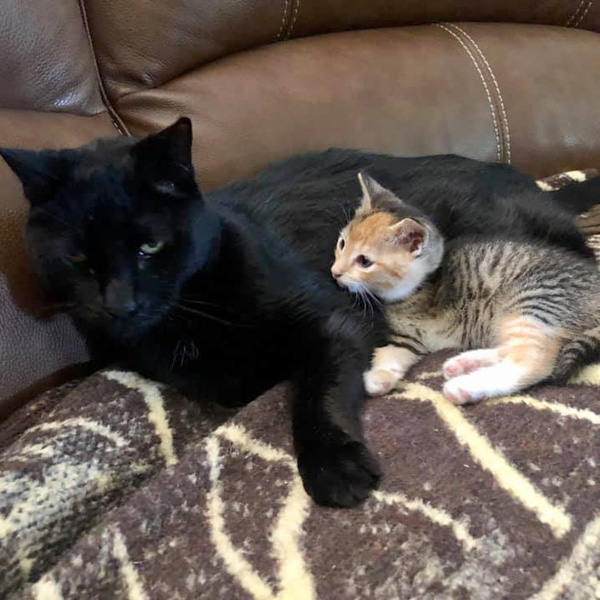 Our human foster volunteers aren't the only ones who open their homes and hearts to orphan kittens. Look how kind and patient 17-year-old resident cat Tux is with little Sansa. #TuesdayTails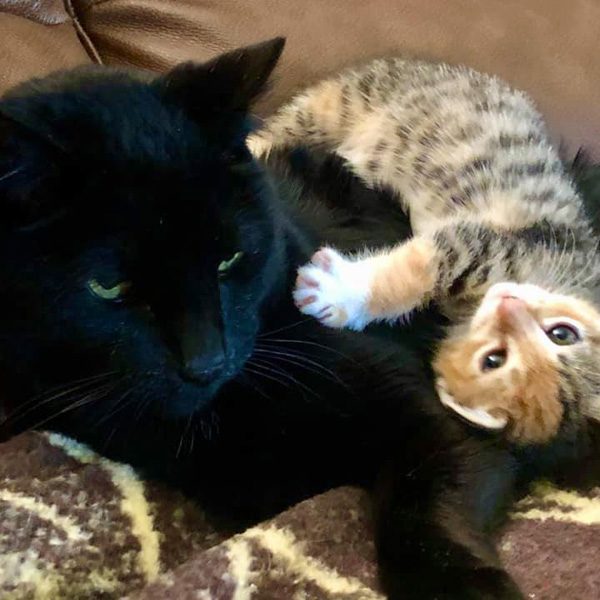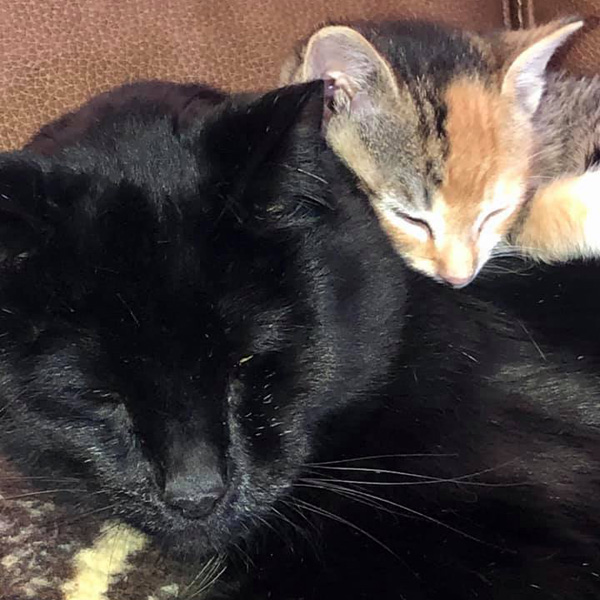 MAY 27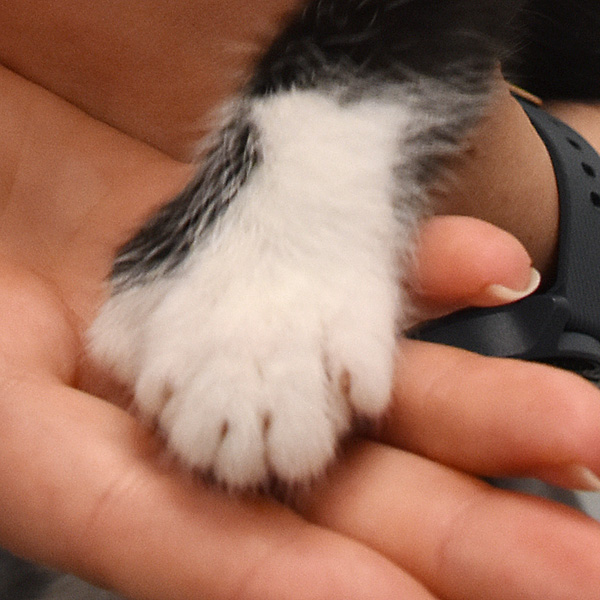 Check out that precious polydactyl paw! #WayUpCloseWednesday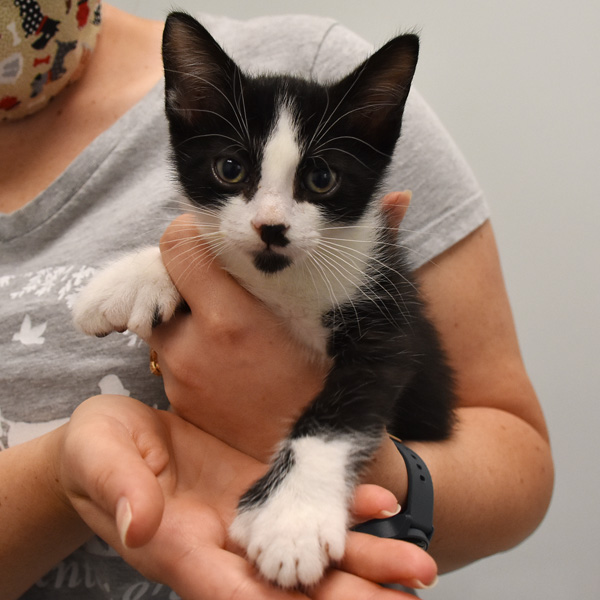 MAY 28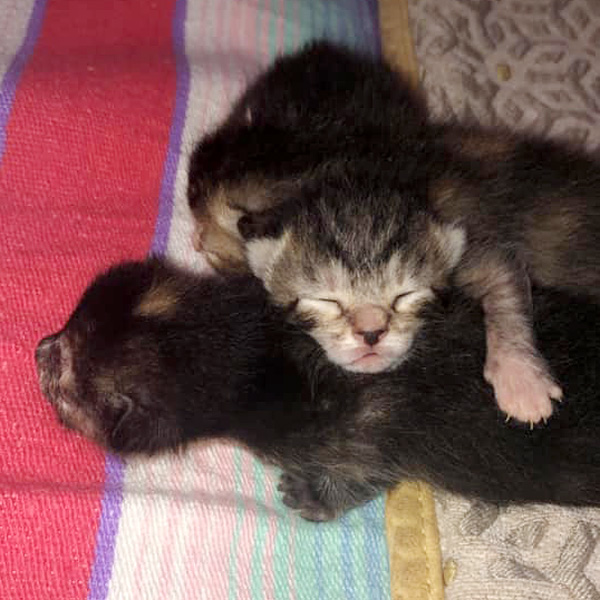 How were Queenie's kittens ever this teeny? #ThrowbackThursday

MAY 29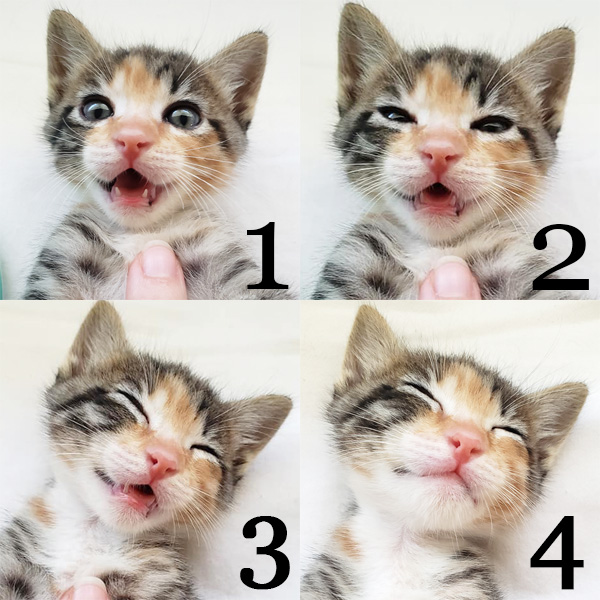 There's an Arya face for every Friday vibe. Which one are you today? #FridayVibes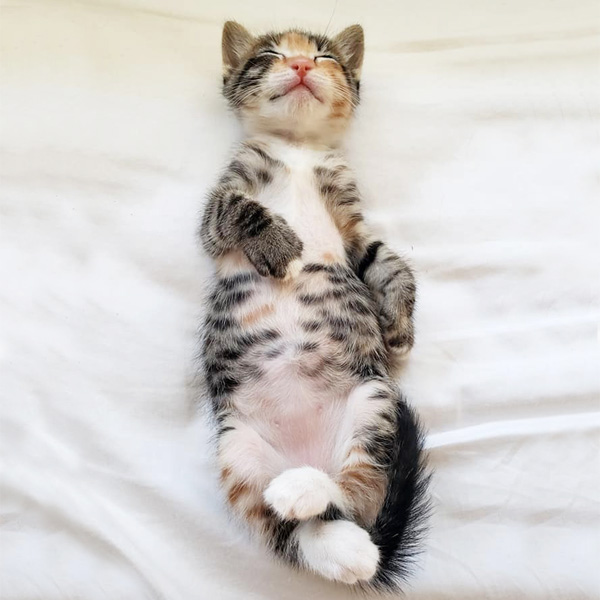 JUNE 1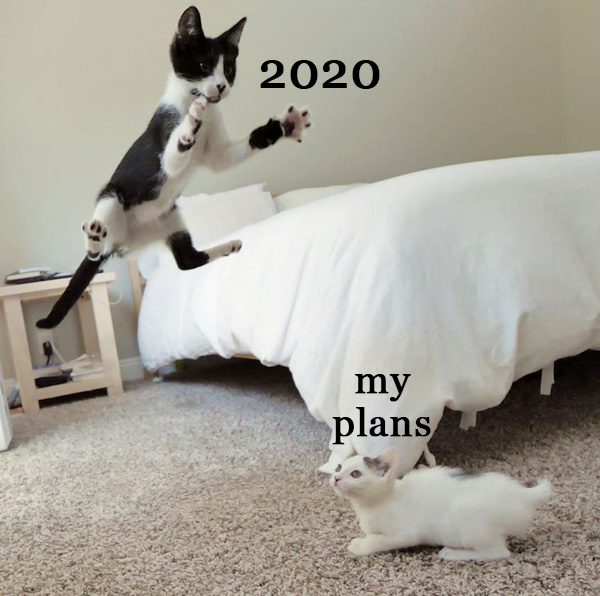 No matter what life throws at you, you got this. #MondayMotivation

JUNE 3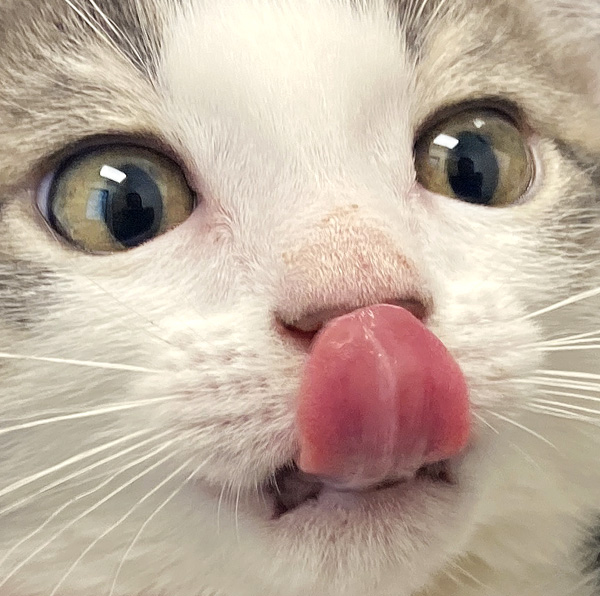 I lick you a lot! #KittenTongue #WayUpCloseWednesday

JUNE 4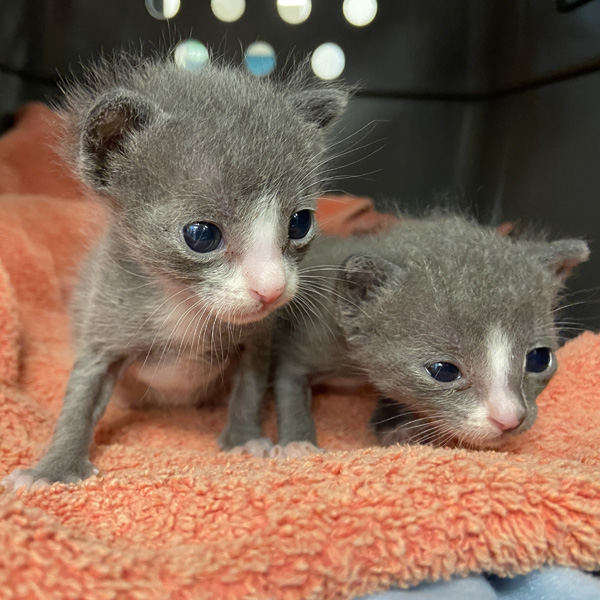 #ThrowbackThursday to when Audi and Alfa Romeo first arrived at the Center. (These little darlings were found at an auto body shop!)

JUNE 5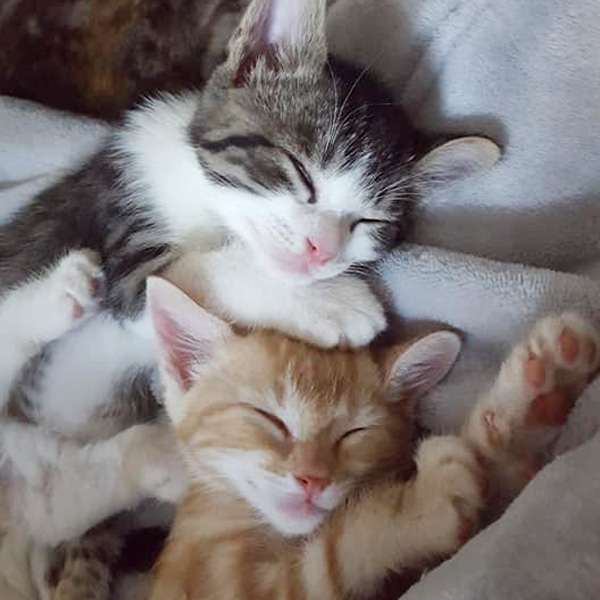 Kittens getting a jump start on the weekend #FridayVibes

JUNE 8
Remember, no one's as perfect as they seem on Instagram.
#InstagramVsReality #MondayMotivation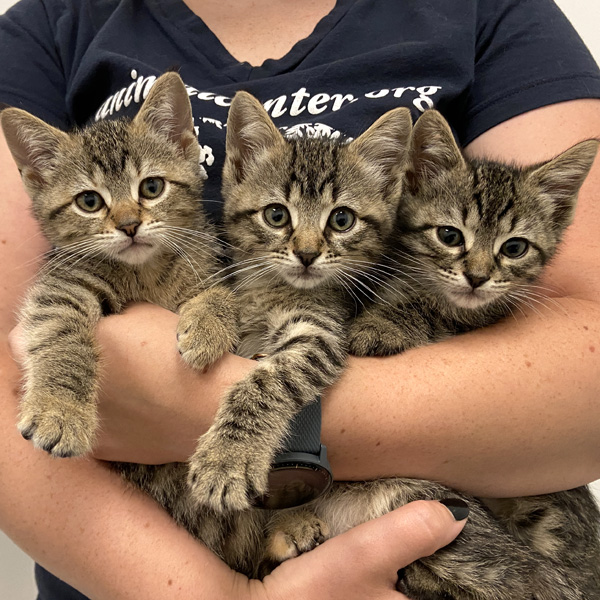 Instagram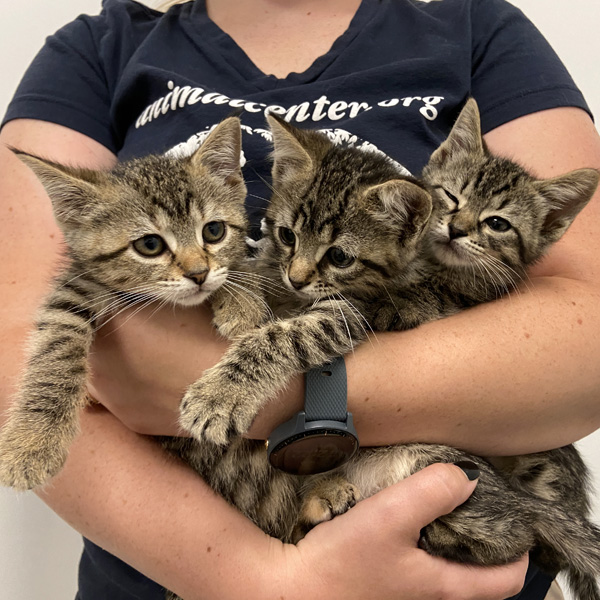 Reality

JUNE 9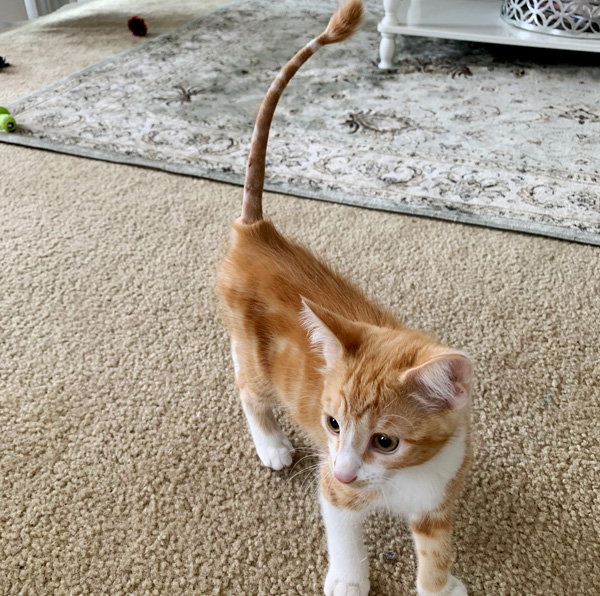 This week's edition of #TuesdayTails is brought to you by Everett and his adorable lion tail! Everett and his siblings were rescued in Bonita before coming to the Center. During his neuter surgery, our medical team removed a BB that was lodged in this ginger boy's tail. We don't know who shot Everett, but it didn't stop him from becoming a sweet, carefree kitten.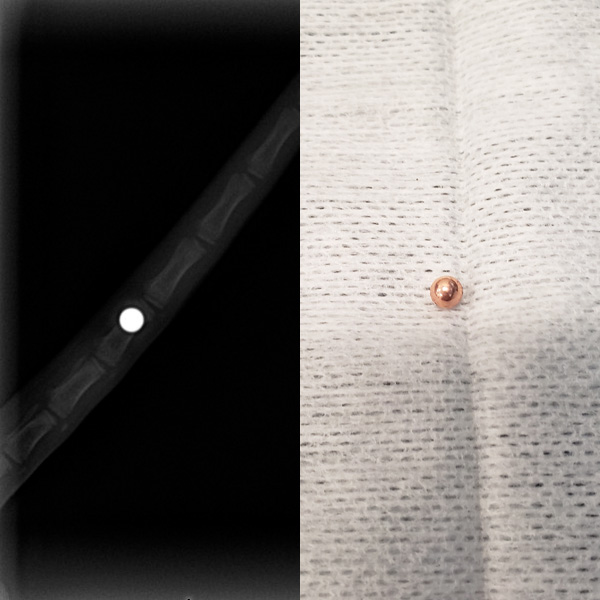 JUNE 10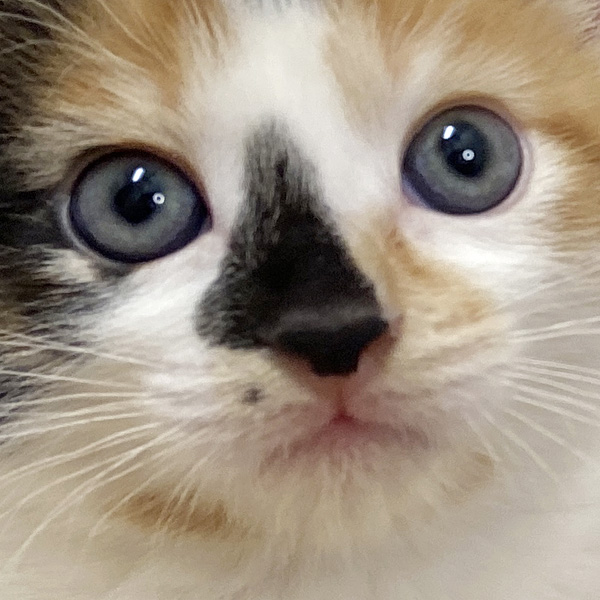 What do you mean I have ink on my nose? #WayUpCloseWednesday

JUNE 11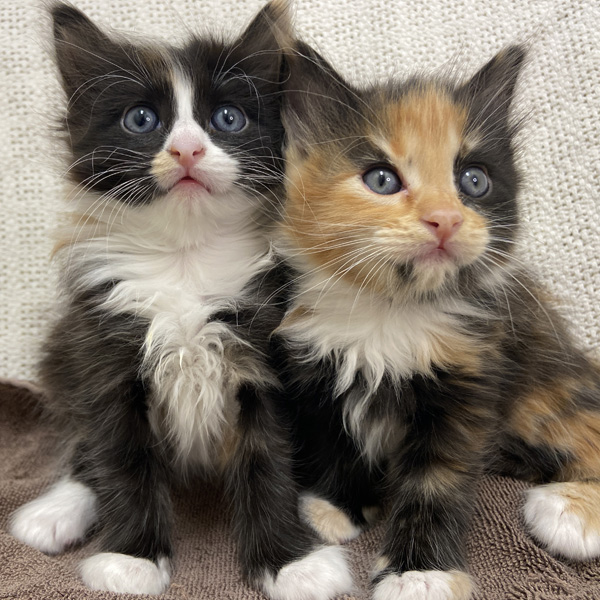 #ThrowbackThursday to when we introduced you to the fluffiest kittens ever:
Stevie Licks and Cat Benatar

JUNE 12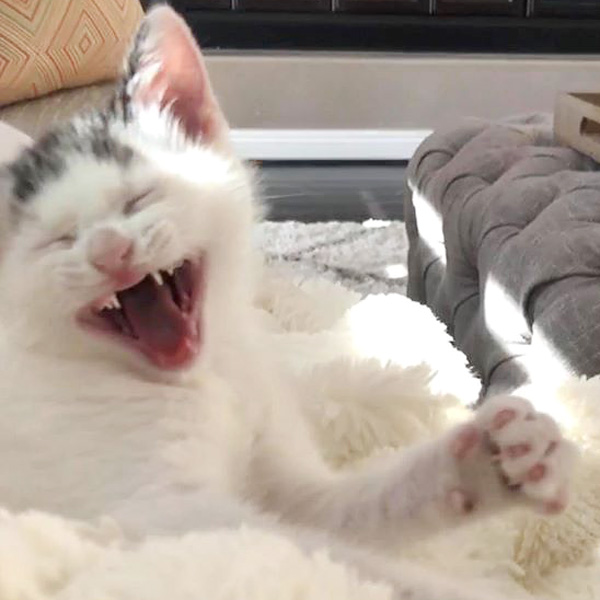 The weekend is here, and we're all smiles! #FridayVibes

JUNE 15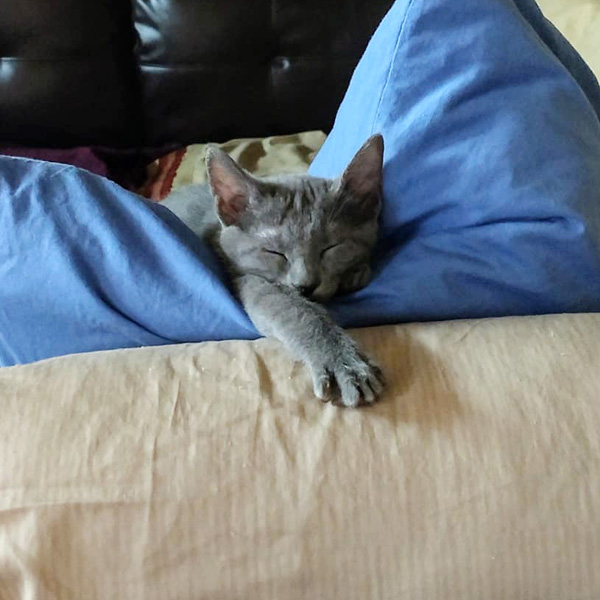 #MondayMotivation needed, please. The weekend is over, but the couch is trying to suck me back in!

JUNE 16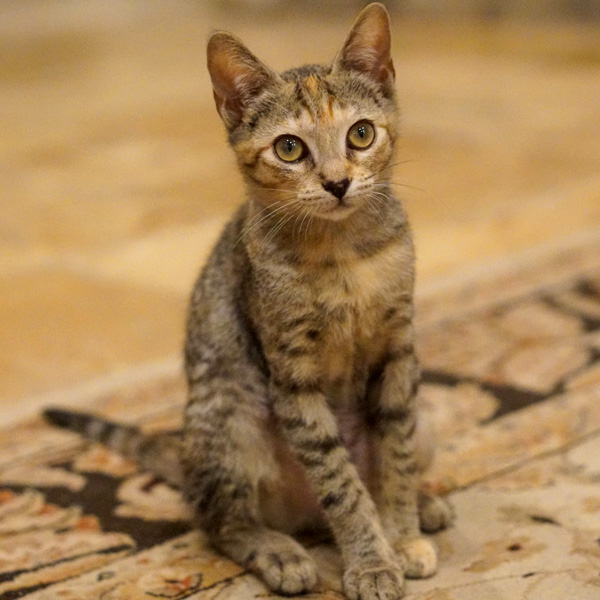 It's easy to see why cats were revered in ancient Egypt. Don't I look like I belong in a palace? #TuesdayTails

JUNE 17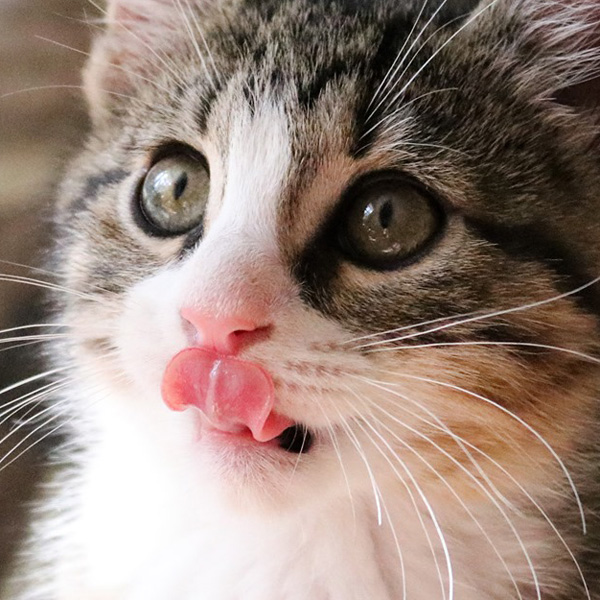 What did we do to deserve kitten tongues? #WayUpCloseWednesday

JUNE 18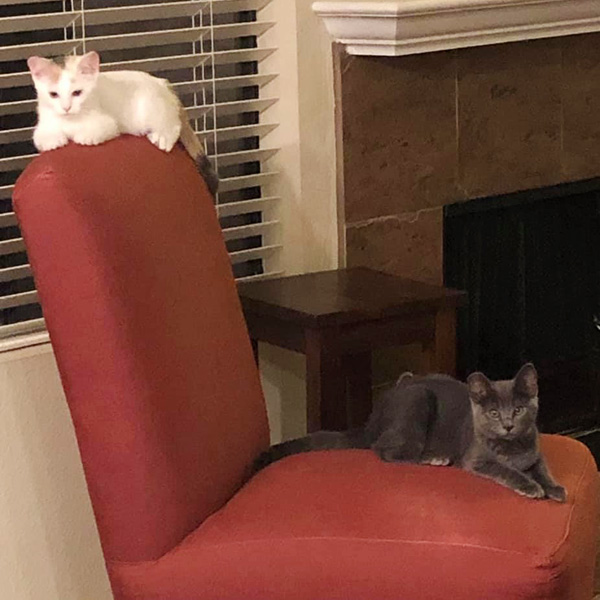 #ThrowbackThursday to when kittens first practiced social distancing

JUNE 19
Anyone got weekend plans? Bowling perhaps? #FridayVibes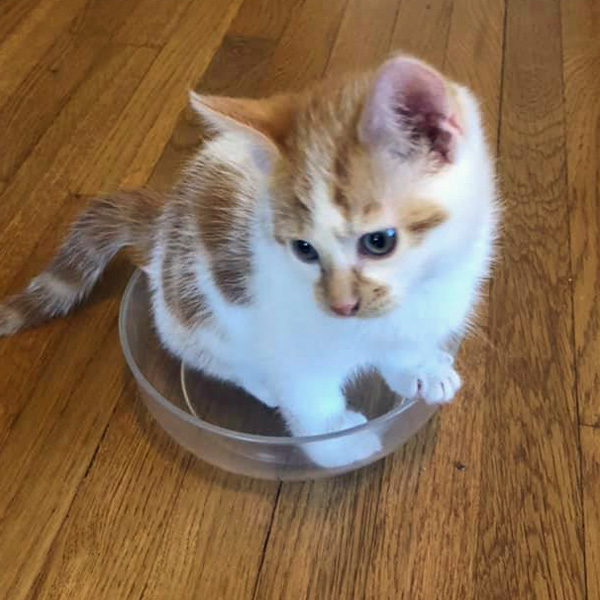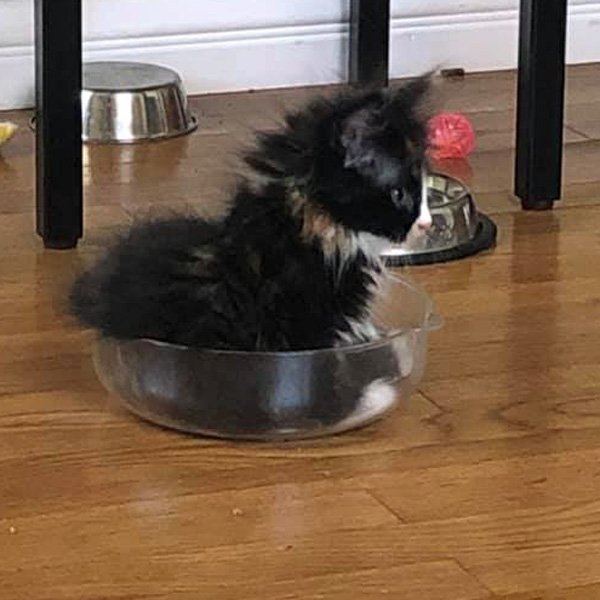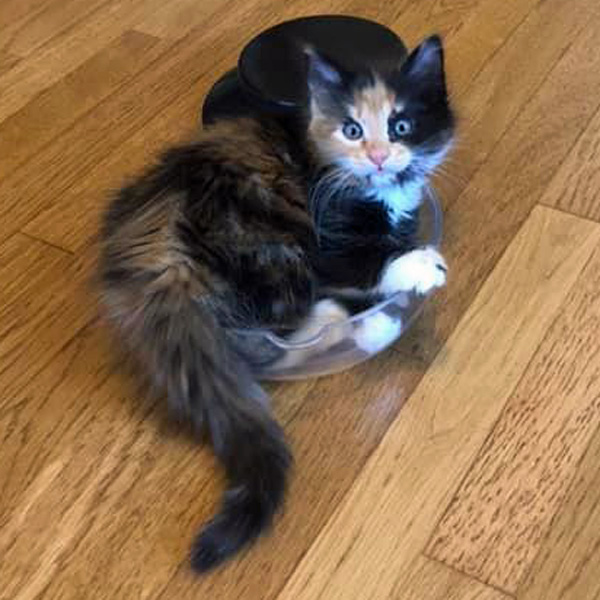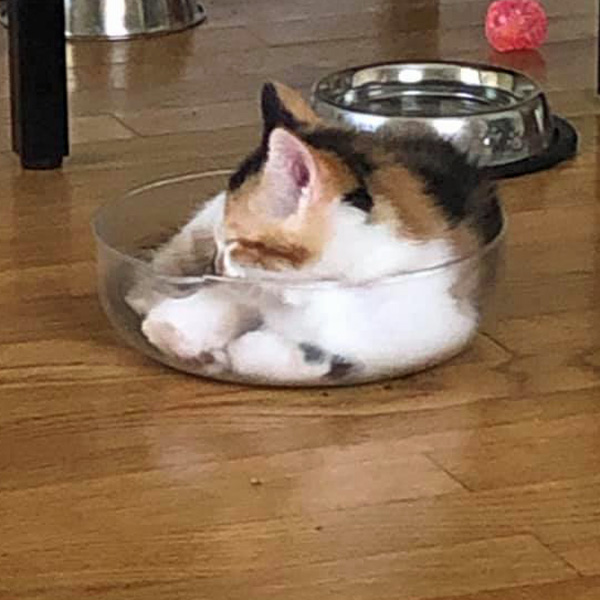 JUNE 22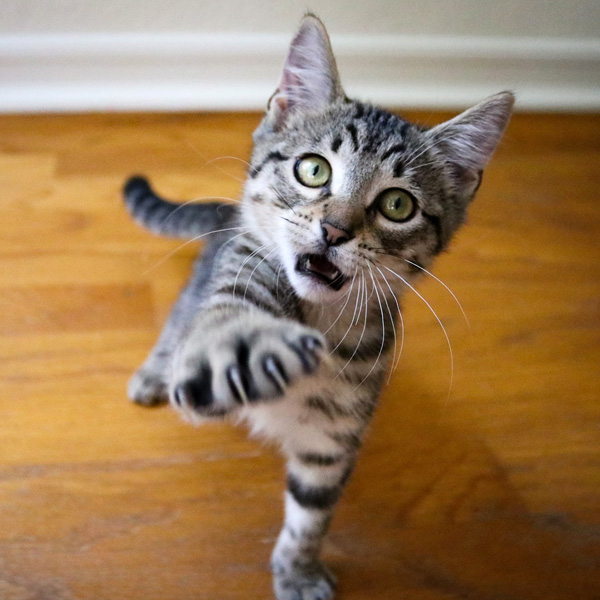 Weekend come back! #MondayMotivation

JUNE 23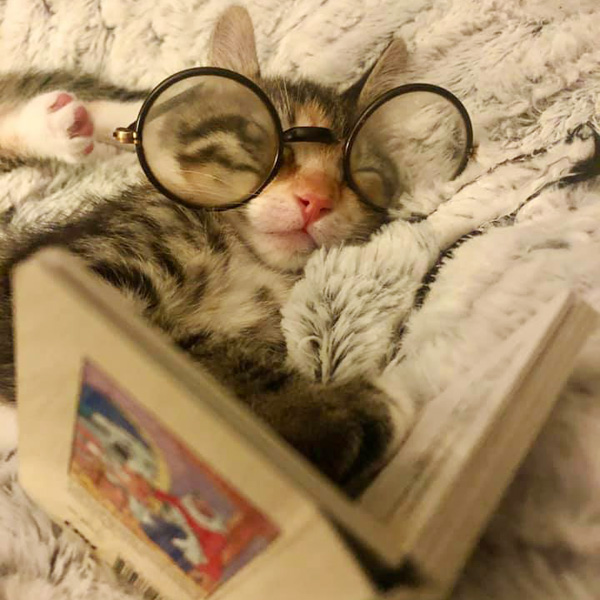 …and they all lived happily ever after <3 #TuesdayTails

JUNE 24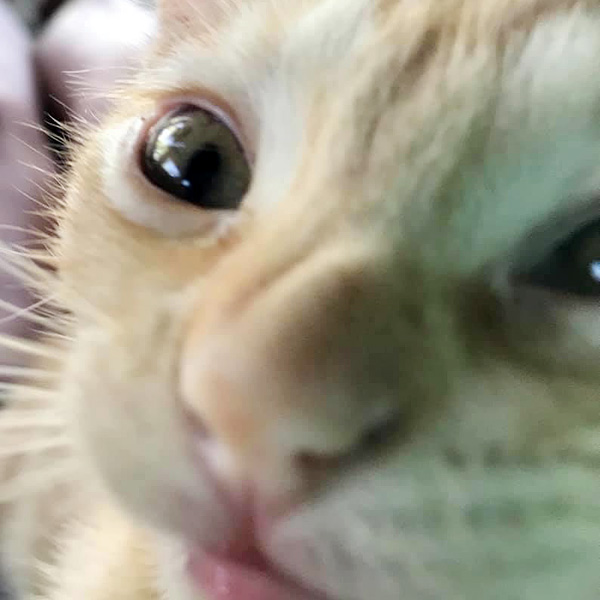 What is personal space? #WayUpCloseWednesday

JUNE 25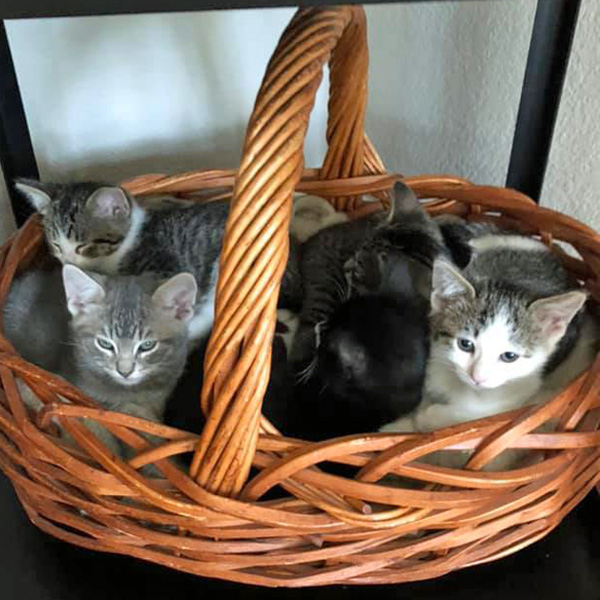 #ThrowbackThursday to when there was a mix-up with the fruit basket delivery

JUNE 26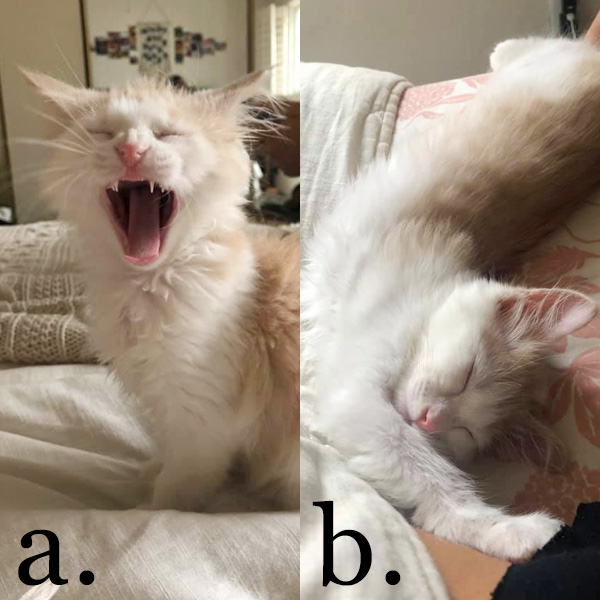 Which describes your #FridayVibes?

JUNE 29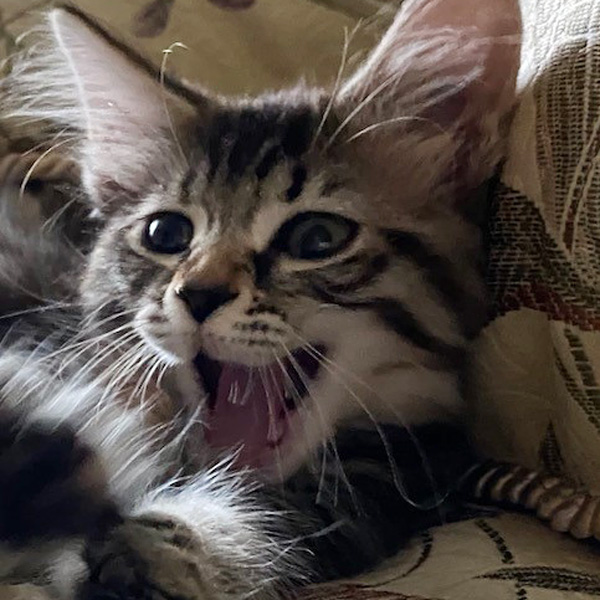 Your face when you remember it's a short work week #MondayMotivation

JUNE 30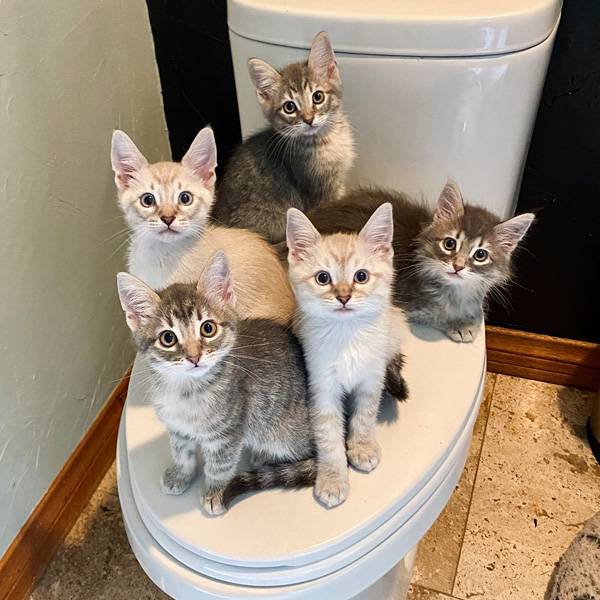 Once upon a time, someone unrolled all the toilet paper. But it wasn't any of us. #TuesdayTails

JULY 1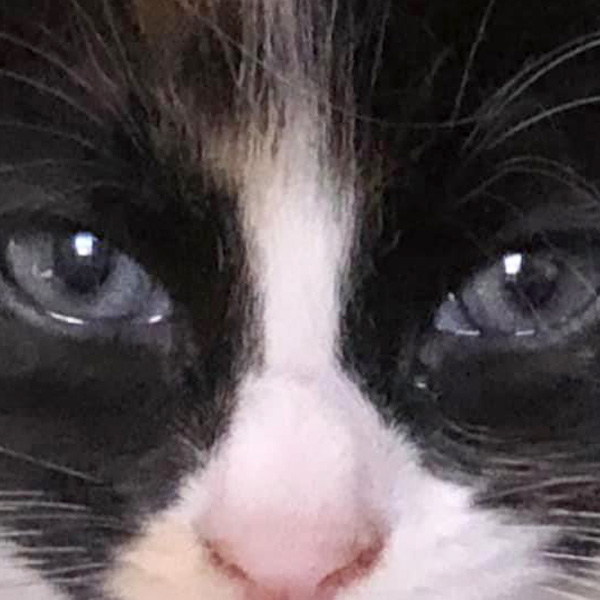 From my hiding place,
Seeking things to chase,
Any loose shoelace,
That old contact case,
I'll be watching you.
#WayUpCloseWednesday

JULY 2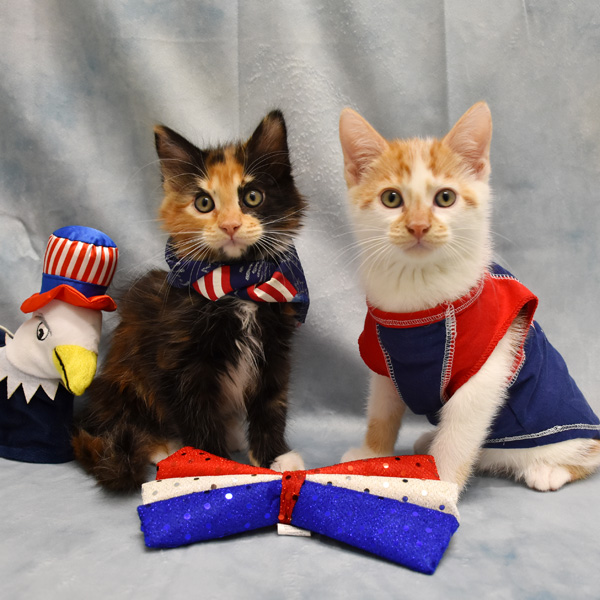 #ThrowbackThursday to 1776

JULY 3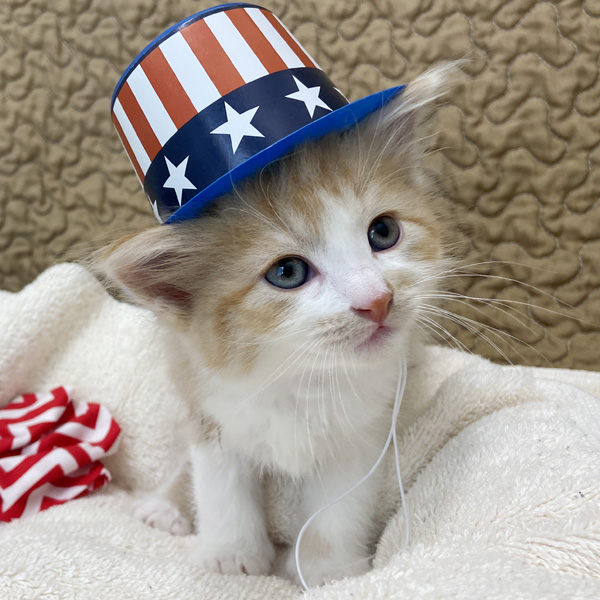 Our #FridayVibes are red, white and blue. Happy 4th of July from Kitten Happy Hour!

Need more kittens?
Kitten Happy Hour Archive: