Update #1
A New Season for Iris
Welcome to the latest edition of Follow the Litter. It's where we track a litter of puppies or kittens (and their mom!) all the way from birth to foster care to adoption. This time around, we have a mama dog with an extra special story. Meet Iris.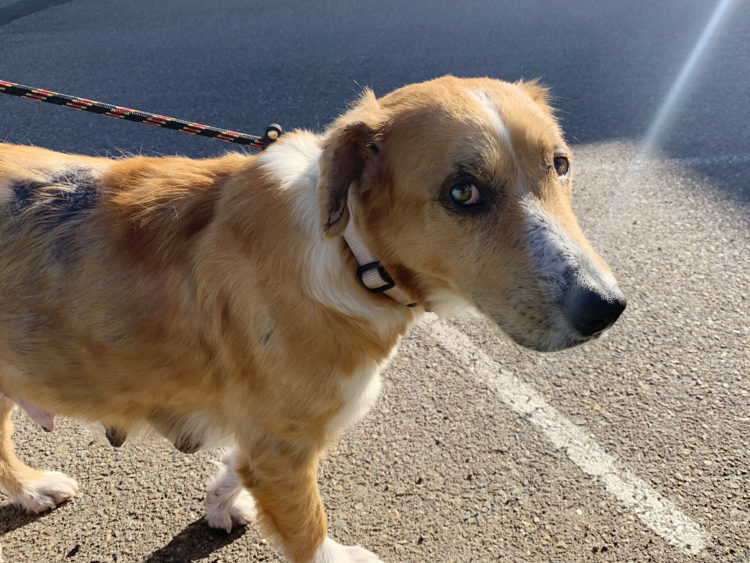 Iris, a pregnant 4-year-old Australian Shepherd blend, was abandoned in Houston, Texas. When she came to one of our rescue partners, she was in rough shape. Not only was she battling eye and skin infections, she had large scabs on her back that appeared to be burns. Iris was also heartworm positive, meaning she would require months of treatment that couldn't begin until after her puppies were born.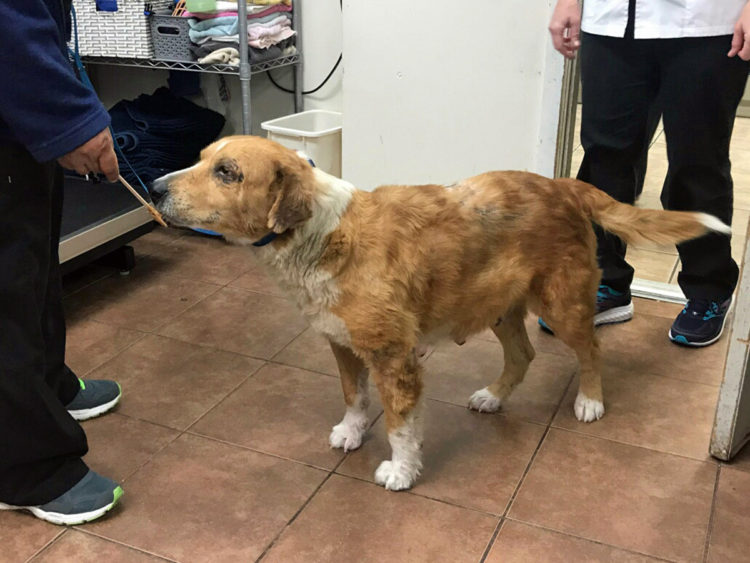 The first photo we received of Iris
Despite her misfortune, Iris had a sweet, calm disposition, and our rescue partner was determined to give her the best possible chance. They contacted Helen Woodward Animal Center, and arrangements were made to transport Iris 1,500 miles from Houston to San Diego.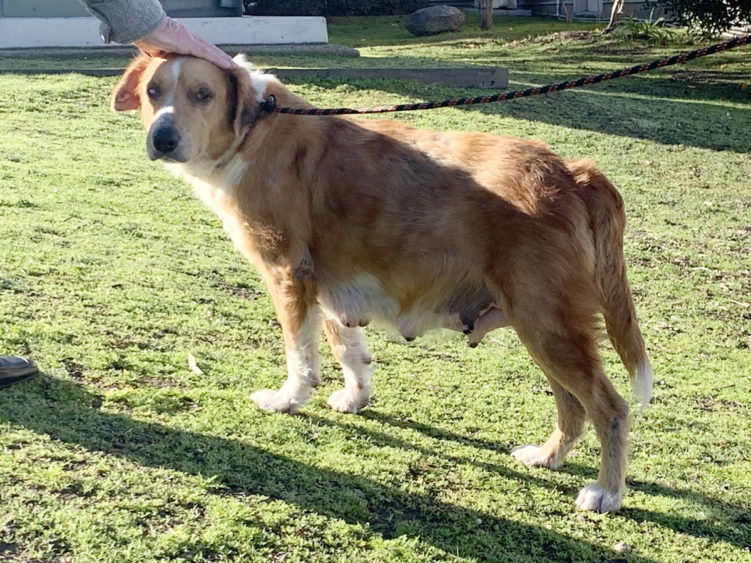 Iris came at the Center on January 22, 2019, where everyone was eagerly awaiting her arrival. Our staff thought we had a few weeks to settle Iris in before her puppies were born, but she had other plans. Less than 48 hours after she arrived, Iris went into labor!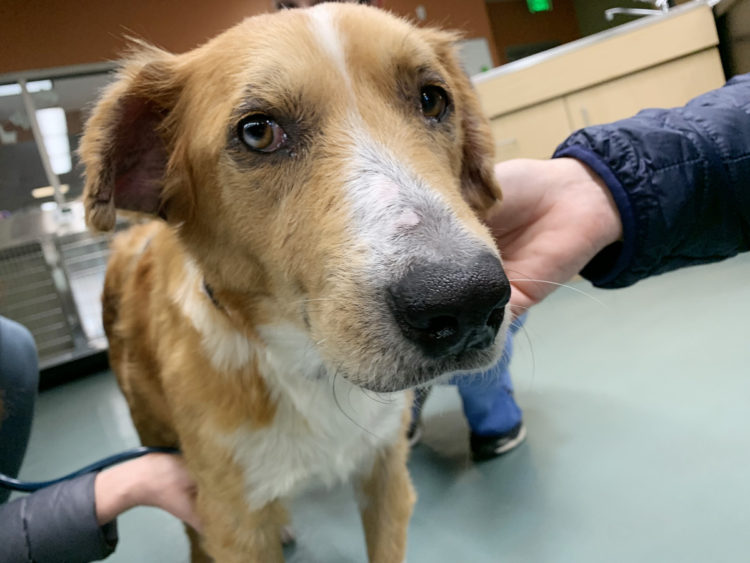 How many puppies do you think Iris had? Find out (and meet her babies!) in our next update.


Update #2
They're Here!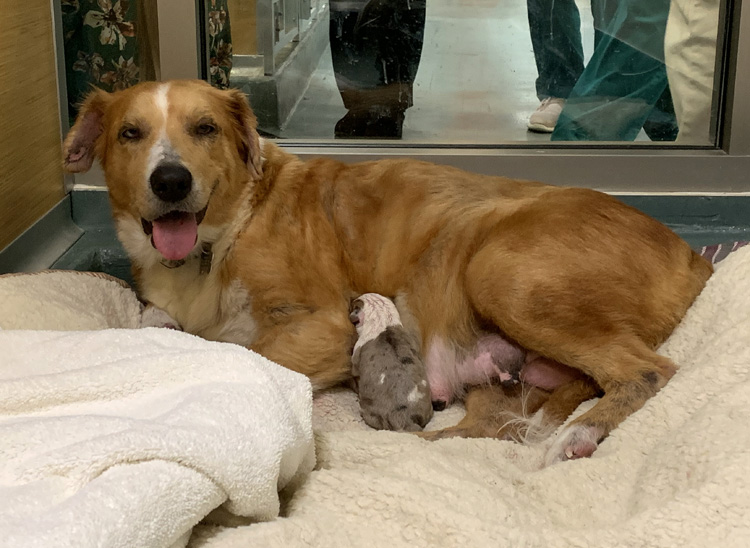 The incredible Iris gave birth to three perfect puppies on January 23 at our very own Companion Animal Hospital. Everyone on staff was excited to get a peek at the brand new babies!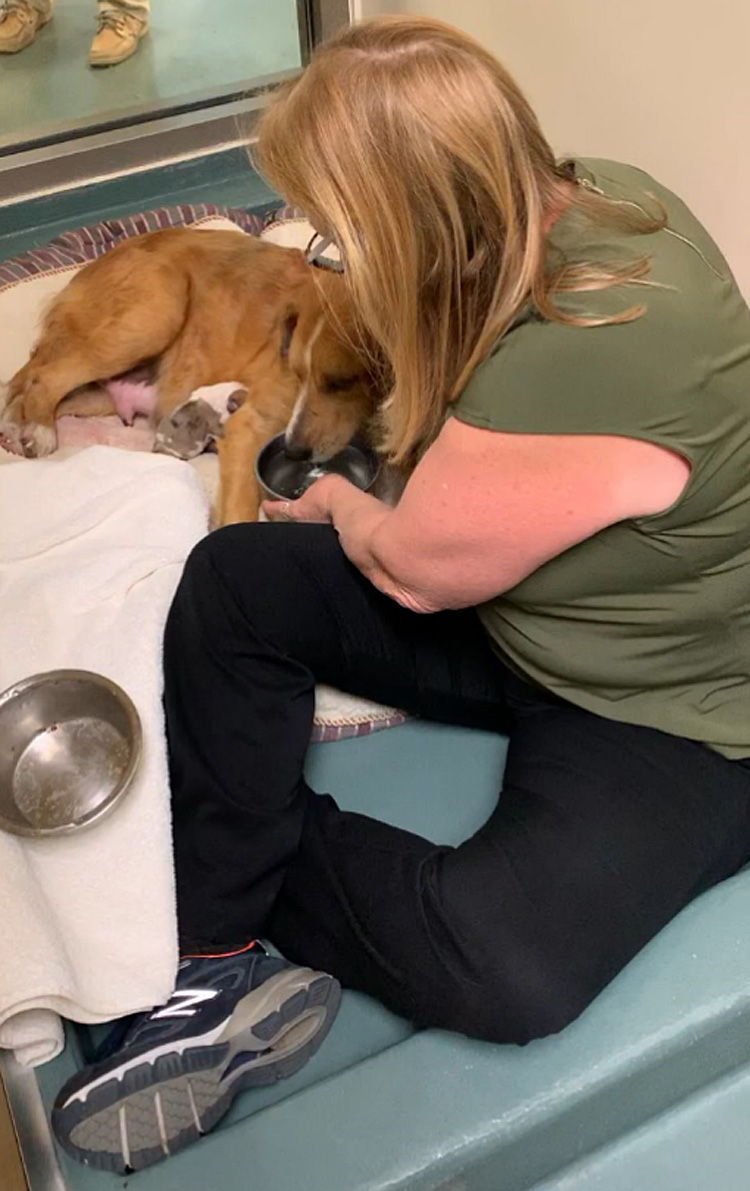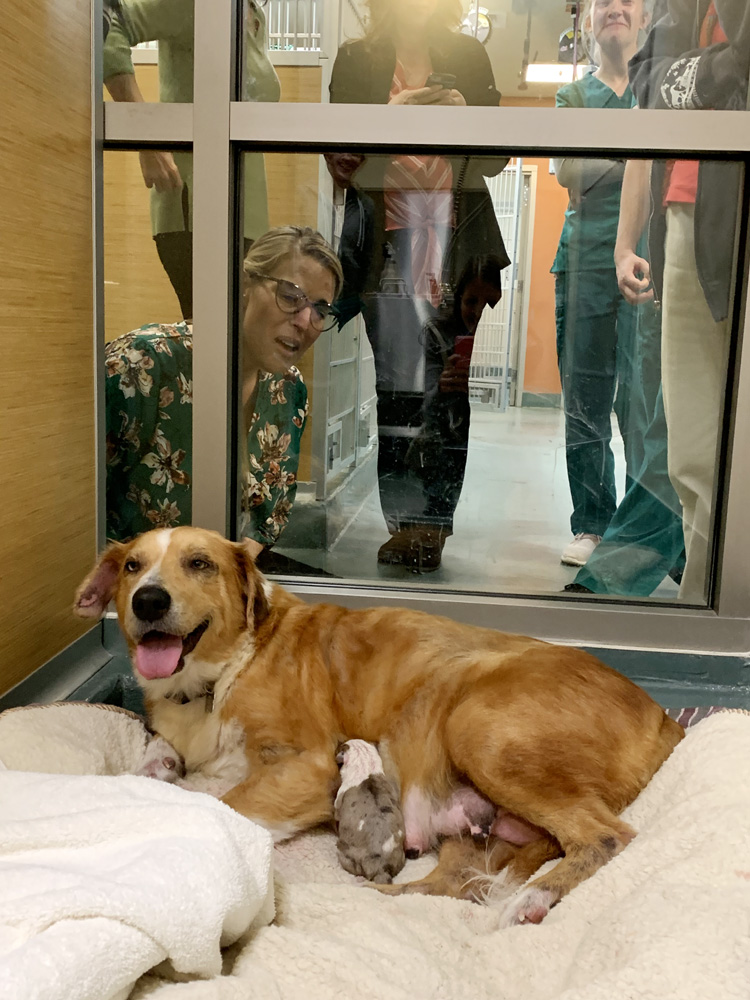 Just like Iris, her pups are named after beautiful blooms. The handsome boy is Larkspur, and the lovely little girls are Lily and Poppy.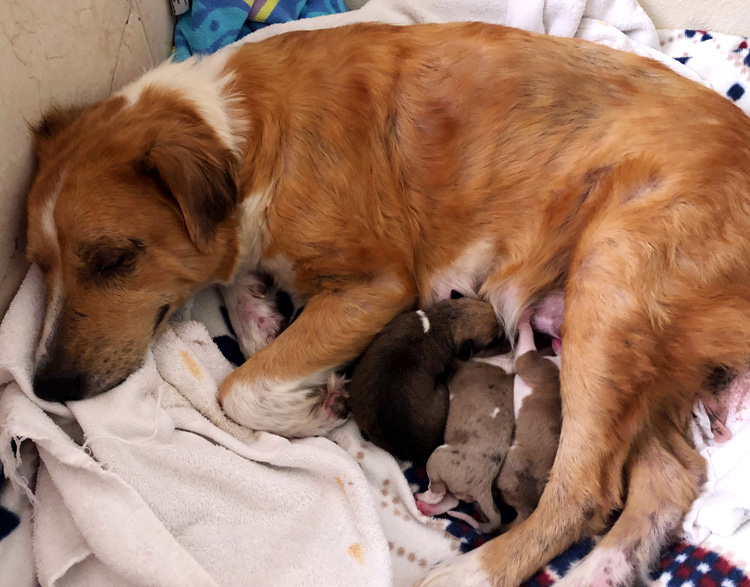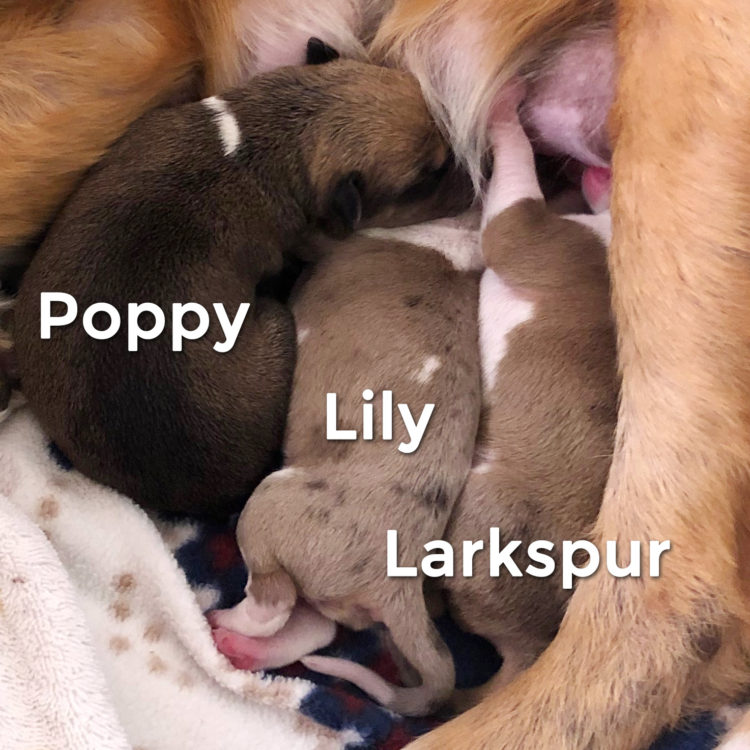 The new family is currently staying with one of our veterinarians, but will be moving to a more permanent foster home soon. We can't wait to watch these little sprouts grow!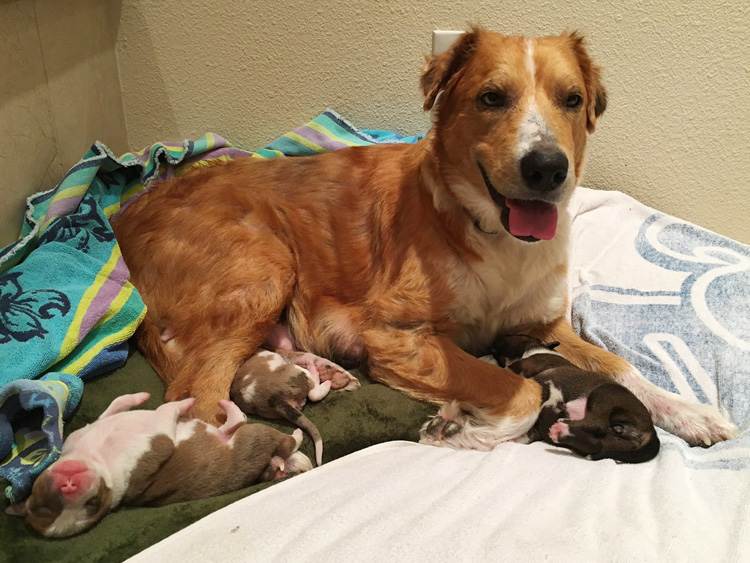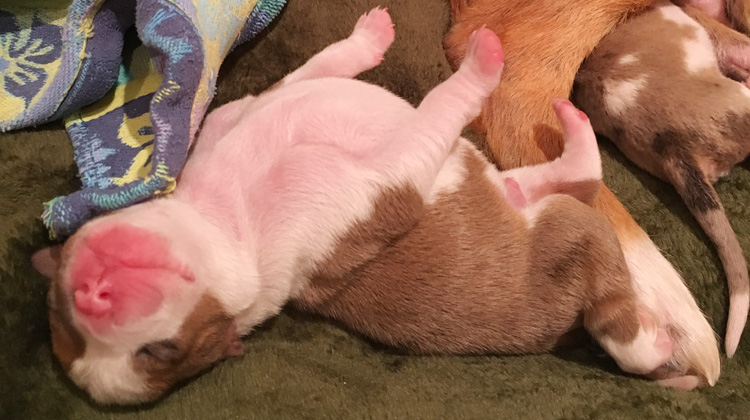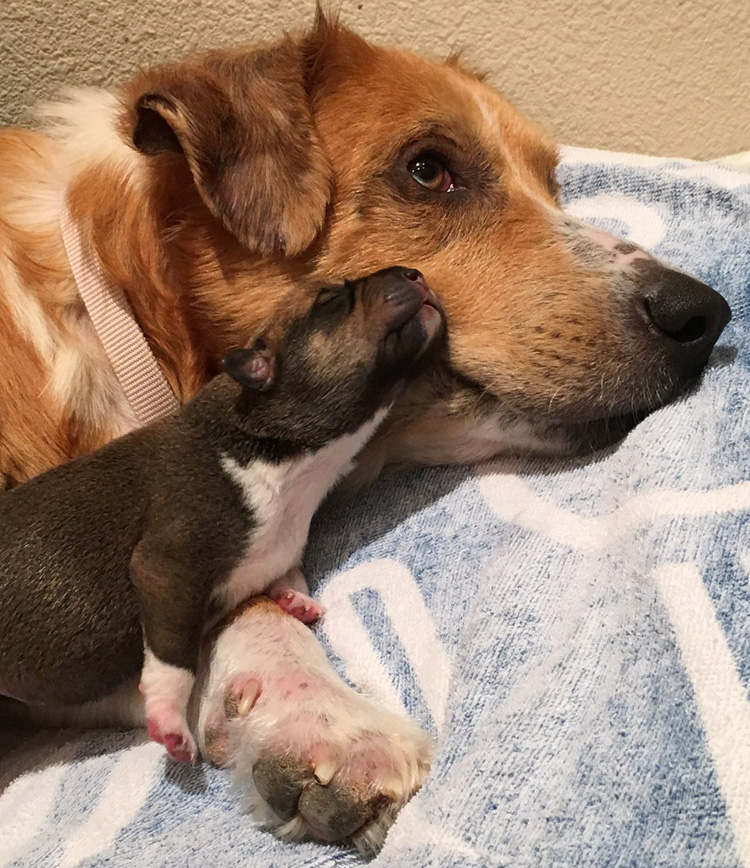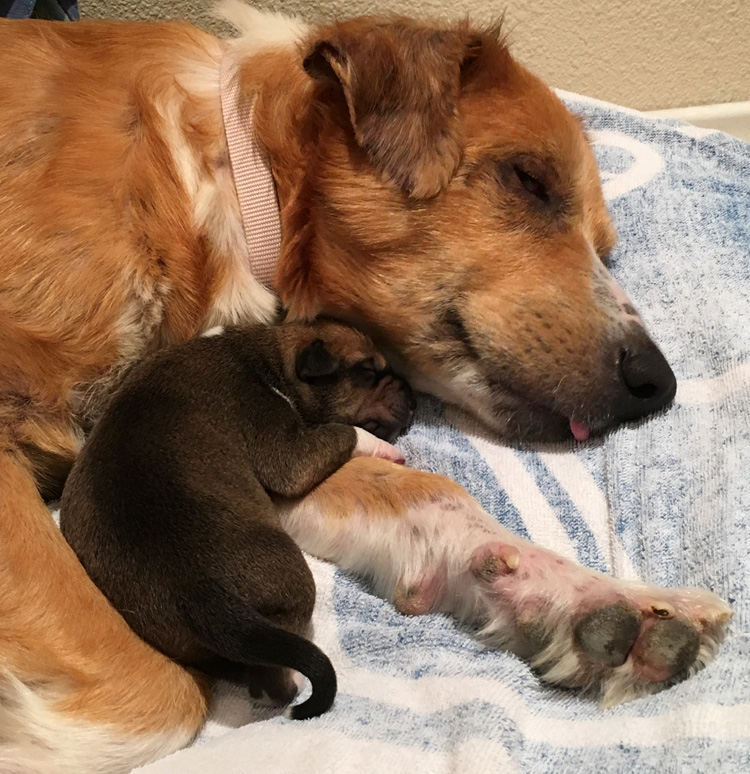 Update #3
Our New Foster Home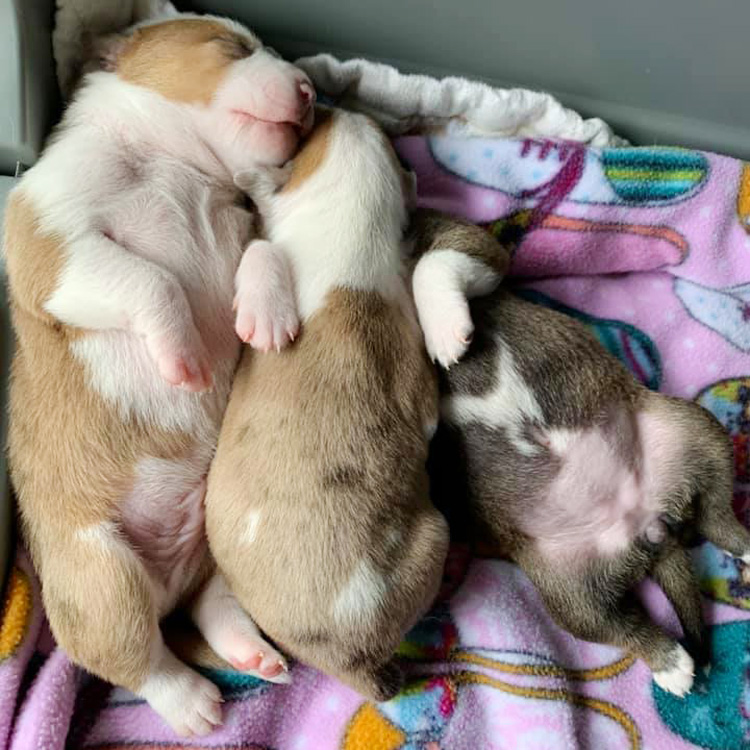 On February 1, Iris and her three little buds arrived at their new foster home. They now share a home with two little kids and a foster mom who loves taking pictures! We're also getting a better look at the puppies…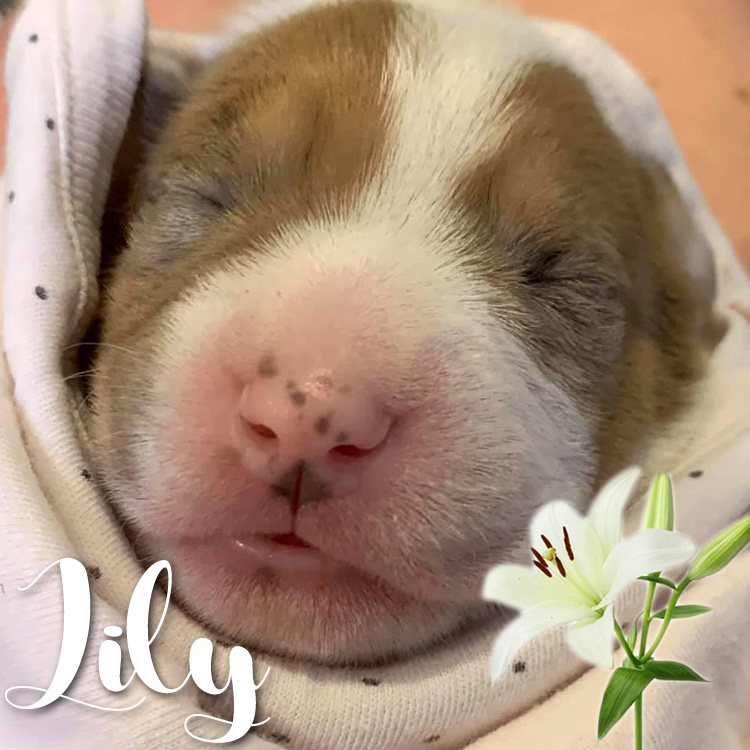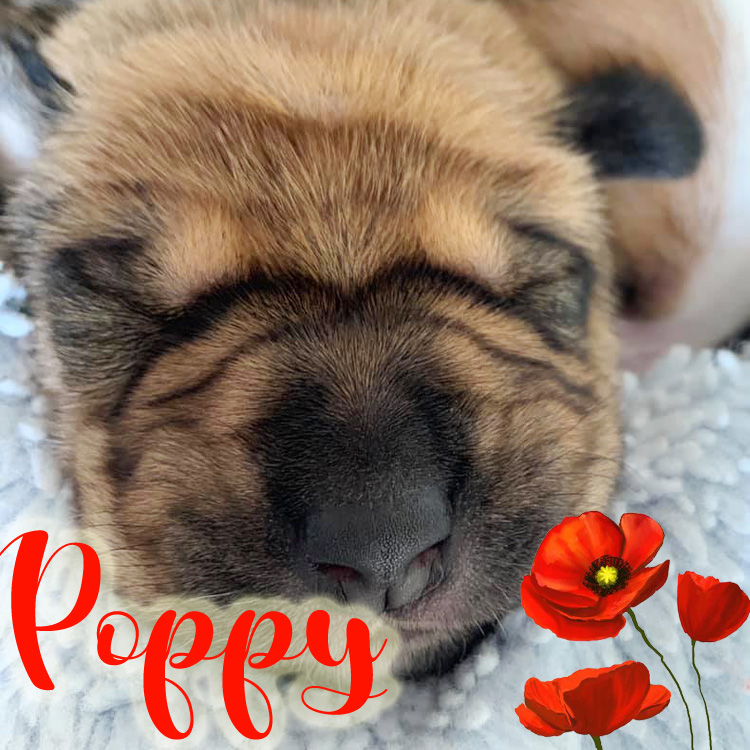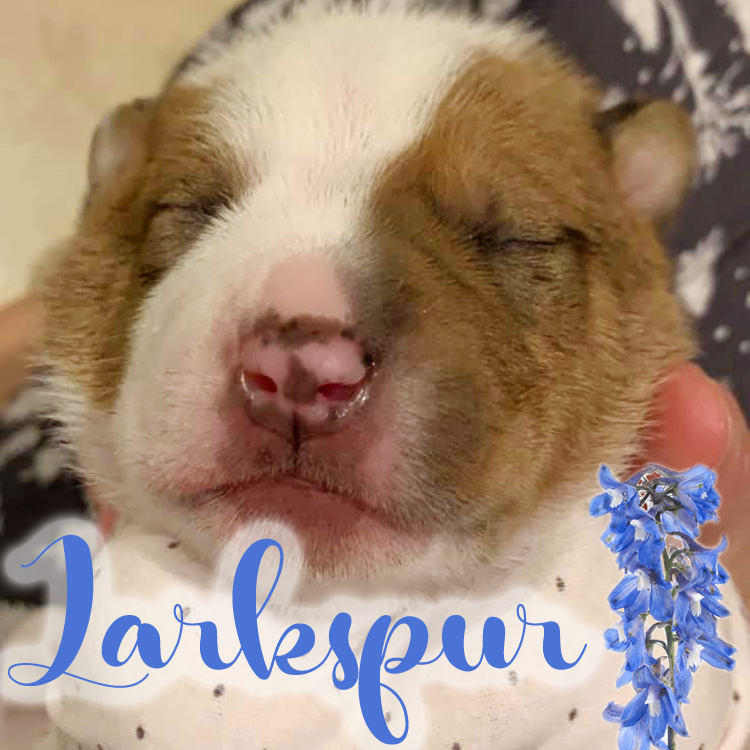 The foster says Iris is a great mom who keeps her babies squeaky clean!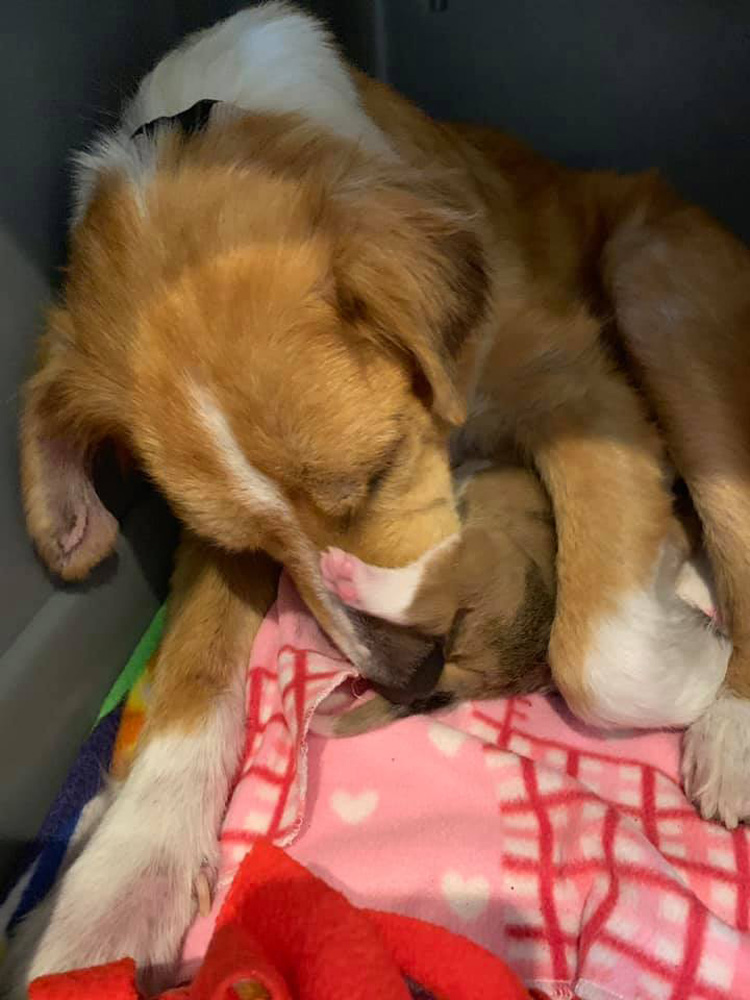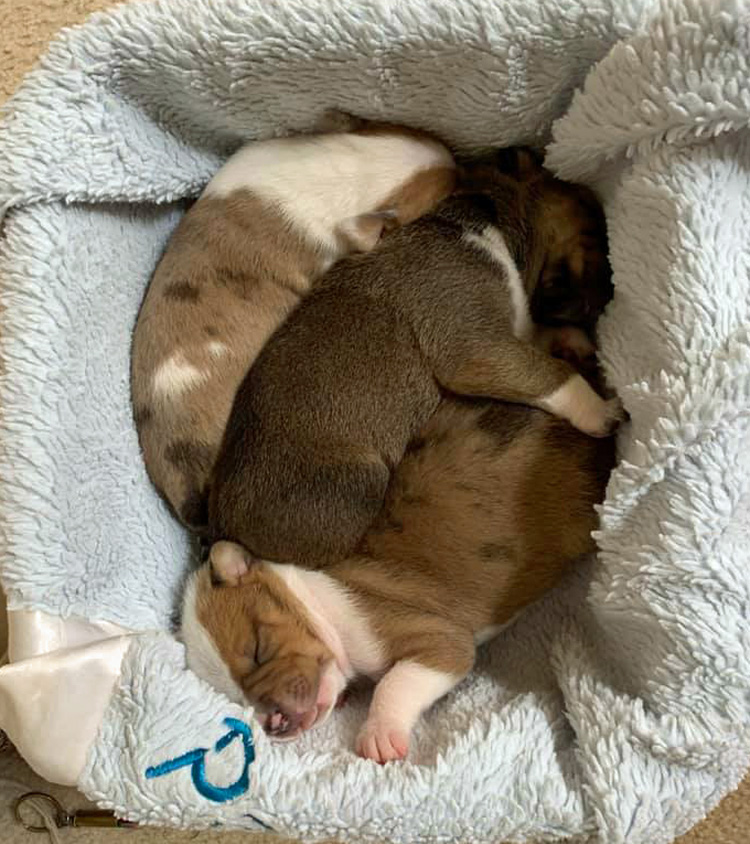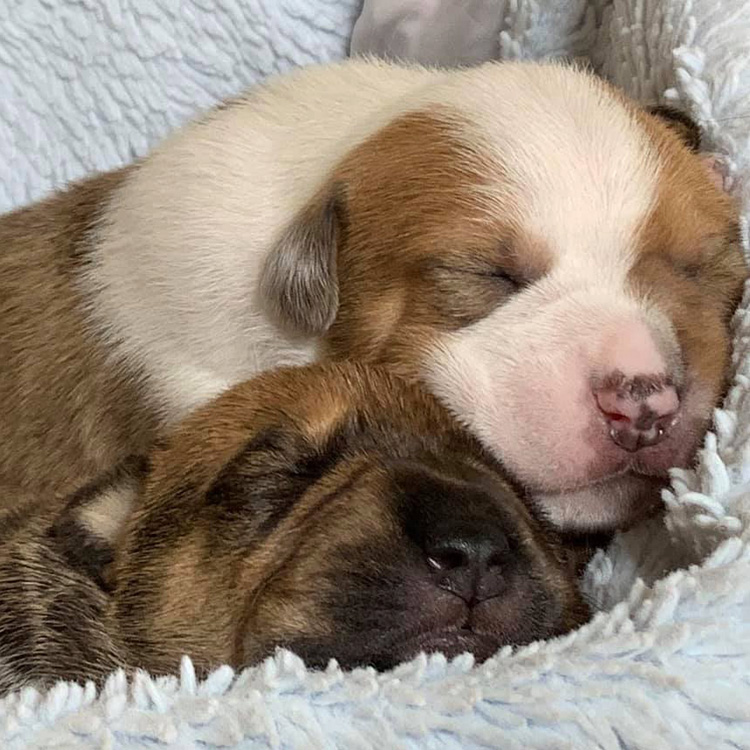 I think we're going to like it here.