Adopt a Pet in San Diego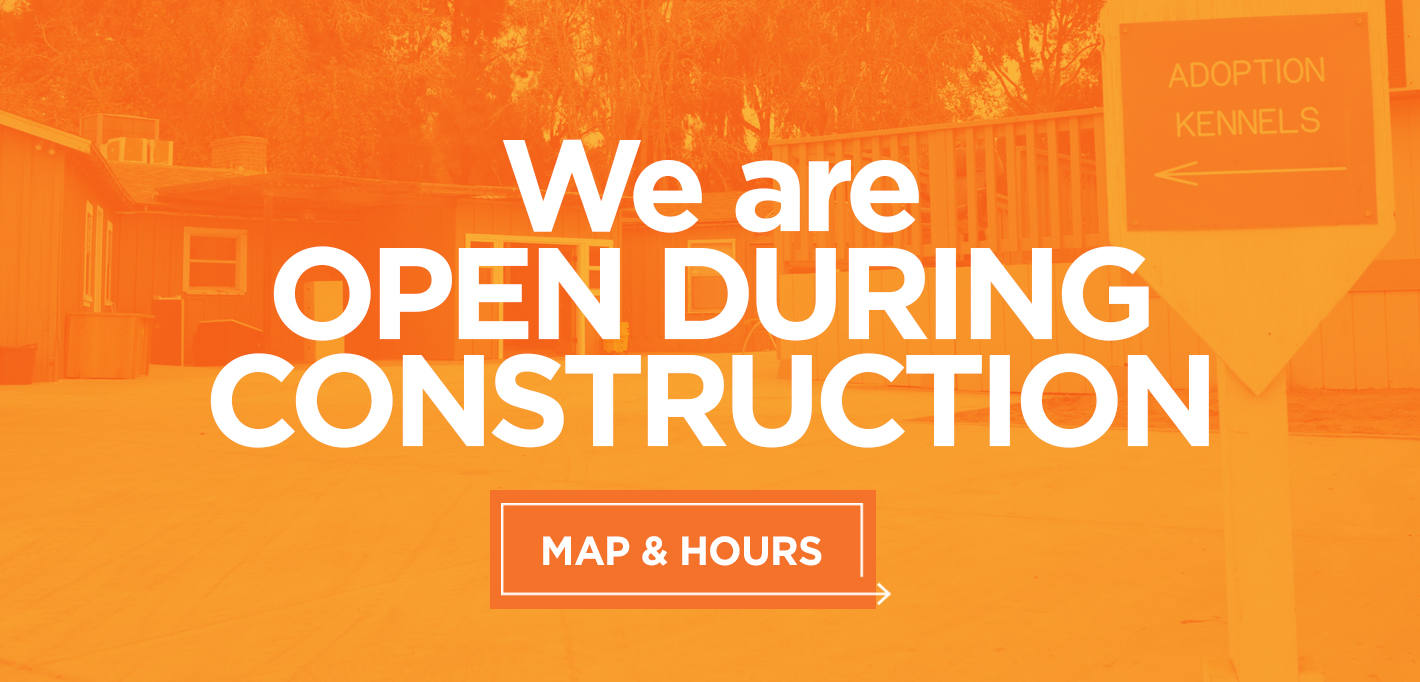 ADOPTION HOURS
Monday–Friday: 12 PM–6 PM
Saturday: 10 AM–6 PM
Sunday: 11 AM–6 PM
Helen Woodward Animal Center pets come from a variety of sources, such as the transfer of animals from public shelters to relieve overcrowding, working with local dog and cat rescues, as well as owner surrender. Every animal in our pet adoption program has received a medical examination, spay or neuter surgery, vaccinations, tons of TLC and a microchip. Our goal is to adopt our pets into loving and permanent homes. Helen Woodward Animal Center Adoption Counselors are here to help you choose a pet who will be your perfect match for life. If you're considering pet adoption, please visit us today!
WANT TO ADOPT?
Download the animal adoption application and fill it out before you arrive!
Animals for Armed Forces
Military Pet Adoption Event
MILITARY HEROES RESCUE PETS! The road can be tough for rescue pets, and no one understands tough times like military families – come meet the furry companion you've been seeking at the Animals For Armed Forces military adoption event.
Friday, May 24: 12 p.m. – 6 p.m.
Saturday, May 25: 10 a.m. – 6 p.m.
Sunday, May 26: 11 a.m. – 6 p.m.
Pet adoption fees during this event are sponsored by Animals For Armed Forces*. Adopters who qualify only pay a $32 microchip fee.
*Limit one animal per household. Family must meet adoption requirements. Subject to limitations on availability of animals and sponsored adoptions. The military adoption discount applies to active duty, reserve and veterans of the Army, Navy, Air Force, Marines, Coast Guard and National Guard, and/or immediate family members. Please bring your photo ID and one of the following to receive the adoption discount:
• Military ID
• Dependent ID
• Veterans ID
• DD-214 and Driver's License
• NGB Form 22
Thank you for your service! For questions, call the Adoptions Department at 858-756-4117, ext.1
Meet Our Pet of the Week!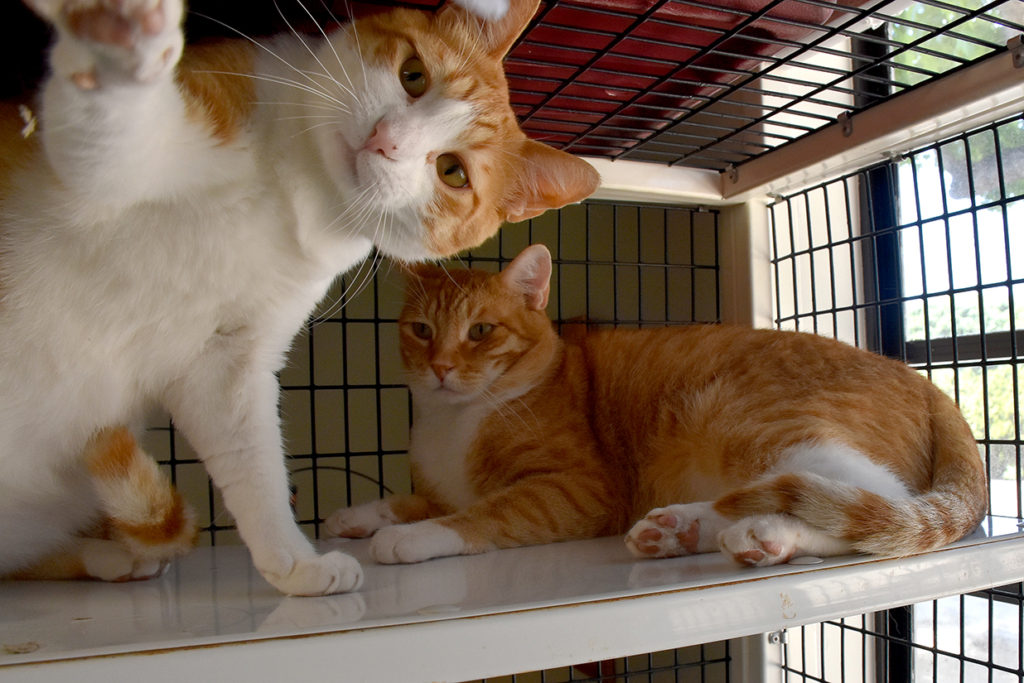 Best of Both Worlds with Tommy and Toby
Helen Woodward Animal Center Pet-of-the-Week for May 20, 2019 
Rancho Santa Fe, Calif. (May 20, 2019) – Fun, gentle, playful, cuddly, adventurous and loving are all words to describe this brother duo. Tommy and Toby are three-year-old  best buds with a lot to offer. Toby brings out the best in Tommy (and likewise) who prefers to observe the game rather than jump in. His idea of a good time is relaxing in a cozy loft or cuddling into a comfy box. Toby's ideal day would involve plenty of toys and action-packed playtime. At the end of the day, these bros just enjoy each other's company and would love to share their time with you.
They are waiting to meet you at Helen Woodward Animal Center to find their forever home together. Each of their adoption fees are $89. They have been altered and are up-to-date on all of their vaccinations.  As with all pets adopted from Helen Woodward Animal Center, they are micro-chipped for identification.
More Information About Adoption
Additional Resources
SPAY. . . DON'T LITTER
Helen Woodward Animal Center offers a "Spay…Don't Litter" program for people looking to surrender litters of puppies or kittens. The Center will cover the cost of having the mother spayed at a participating veterinarian.
Please call the Adoptions front desk at 858-756-4117 ext.1 to set up an appointment with an Adoption Counselor.
GET IN CONTACT WITH US!
Adoption Hours
Monday–Friday: 12 p.m.–6 p.m.
Saturday: 10 a.m.–6 p.m.
Sunday: 11 a.m.–6 p.m.
P.O. Box 64
6523 Helen Woodward Way

Rancho Santa Fe, CA 92067
858-756-4117 ext. 1