Adopt a Pet in San Diego
ADOPTION HOURS
Monday–Friday: 12 PM–6 PM
Saturday: 10 AM–6 PM
Sunday: 11 AM–6 PM
HOLIDAY HOURS
December 11:
12 PM–4 PM (Closing early for staff event)
Christmas Eve, December 24:
12 PM–3:30 PM
Christmas, December 25:
Closed
New Year's Eve, December 31:
12 PM–3:30 PM
New Year's Day, January 1:
11 AM–6 PM
Helen Woodward Animal Center pets come from a variety of sources, such as the transfer of animals from public shelters to relieve overcrowding, working with local dog and cat rescues, as well as owner surrender. Every animal in our pet adoption program has received a medical examination, spay or neuter surgery, vaccinations, tons of TLC and a microchip. Our goal is to adopt our pets into loving and permanent homes. Helen Woodward Animal Center Adoption Counselors are here to help you choose a pet who will be your perfect match for life. If you're considering pet adoption, please visit us today!
WANT TO ADOPT?
Download the animal adoption application and fill it out before you arrive!
Meet Our Pet of the Week!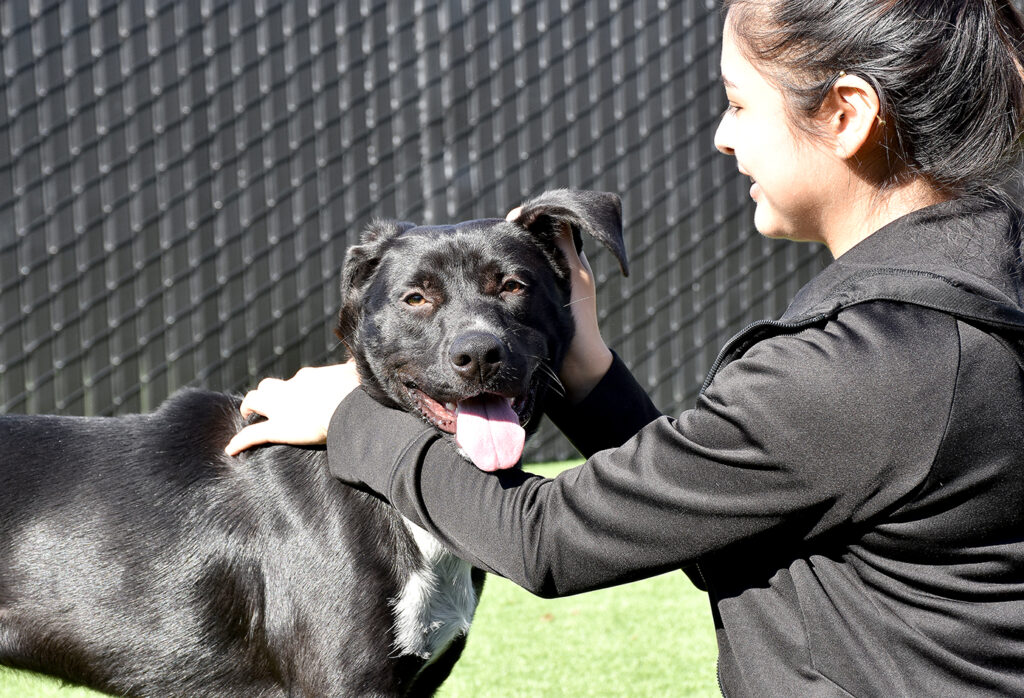 The Way into Sabrina's Heart 
Helen Woodward Animal Center Pet-of-the-Week for Dec. 9, 2019
Rancho Santa Fe, Calif. (Dec. 9, 2019) – What's the way into Sabrina's big beautiful heart? This sweet Labrador Retriever blend has a lot of love to give to the perfect family. You could win her over with some of her favorite things like yummy treats,  gentle encouragement, or maybe even some soft scratches behind her ears. But, ultimately this graceful 9-month-old girl will give a tail wag to a friendly face willing to show her the love and patience she deserves. That's when her bright personality will absolutely shine through.
She can't wait to meet you at Helen Woodward Animal Center. Her adoption fee is $375. She has been altered and is up-to-date on all of her vaccinations.  As with all pets adopted from Helen Woodward Animal Center, she is micro-chipped for identification
More Information About Adoption
Additional Resources
SPAY. . . DON'T LITTER
Helen Woodward Animal Center offers a "Spay…Don't Litter" program for people looking to surrender litters of puppies or kittens. The Center will cover the cost of having the mother spayed at a participating veterinarian.
Please call the Adoptions front desk at 858-756-4117 ext.1 to set up an appointment with an Adoption Counselor.
GET IN CONTACT WITH US!
Adoption Hours
Monday–Friday: 12 p.m.–6 p.m.
Saturday: 10 a.m.–6 p.m.
Sunday: 11 a.m.–6 p.m.
P.O. Box 64
6461 El Apajo Road
Rancho Santa Fe, CA 92067

858-756-4117 ext. 1