Update #1
Meet Azul
Our 1st Mama Cat of 2019
Feline fans, rejoice! This time around, we'll be following a mother cat and her kittens all the way from birth to adoption. Meet our new Follow the Litter mom: Azul.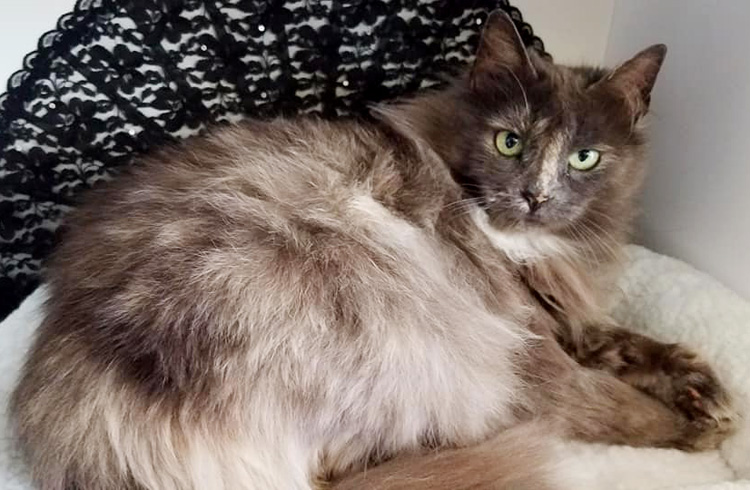 Azul, a 3-year-old domestic longhair, was found as a stray at an apartment complex in Chula Vista. The apartment manager is a known cat lover and foster, so she believes Azul's previous owners may have dumped her there because they knew she'd be taken care of.
Besides being gorgeous (with the softest fur and striking green eyes), Azul was also sweet and friendly. She loved being petted and rarely turned her purr motor off. She was clearly meant to be a family cat. The apartment manager contacted a local animal rescue to help Azul find a family who would cherish her the way she deserved.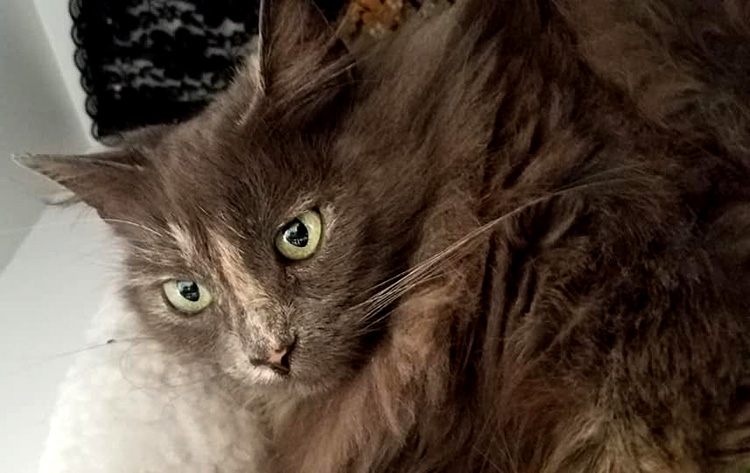 Azul was in rough shape when she came to the rescue. In addition to a skin infection and broken tooth, Azul was pregnant. Unable to provide several months of care, the rescue group called Helen Woodward Animal Center, and we eagerly agreed to take in this deserving cat.
Azul arrived at the Center on January 29, 2019. She was a little apprehensive, but our staff could tell she had a sweet disposition. Azul soon went off to foster care, where she quickly made herself at home.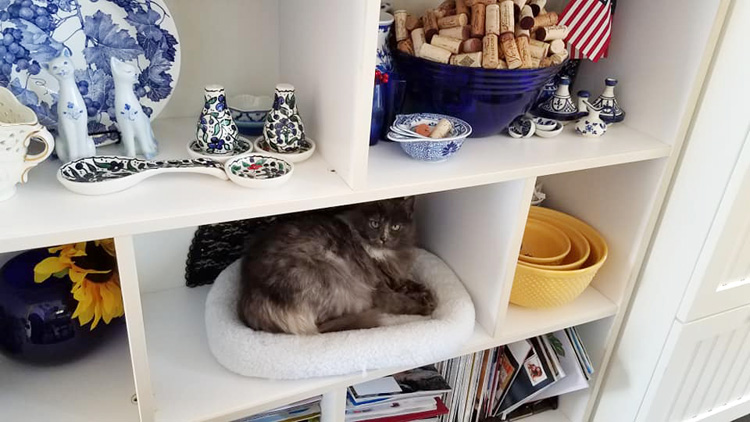 Azul's special spot in her foster home
How many kittens do you think Azul will have? Find out in our next update!


Update #2
They're Here!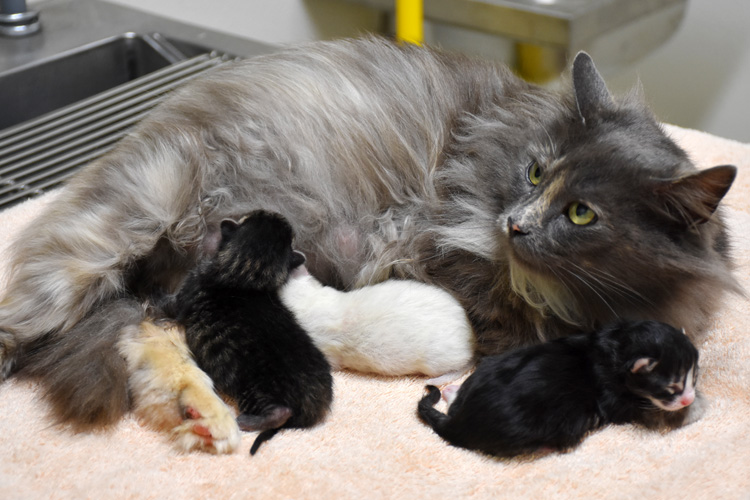 Azul gave birth on March 6, 2019. After 37 days in foster care, we were so eager to see how many kittens she would have and what they would look like! Azul delivered three precious babies: two boys (Auburn and Azure) and one girl (Alora.)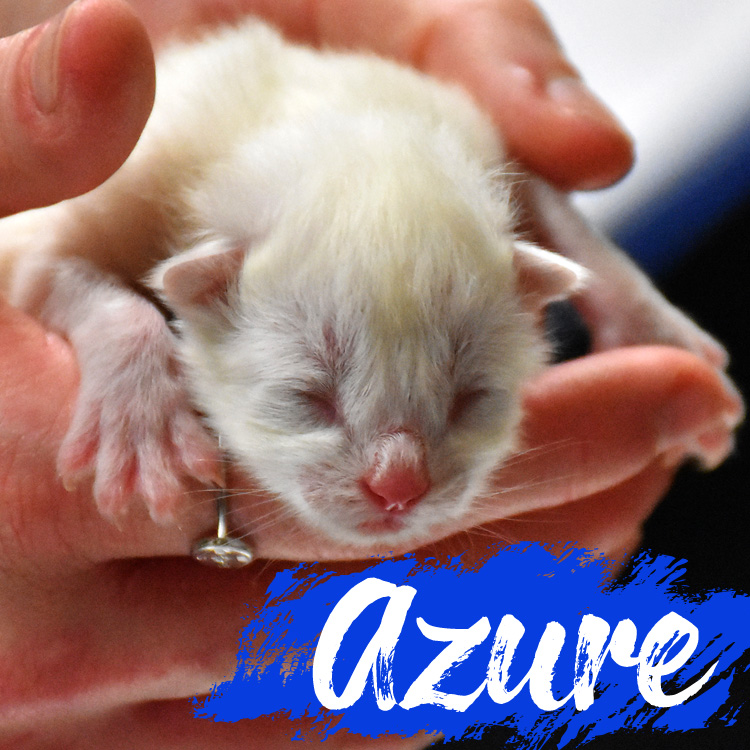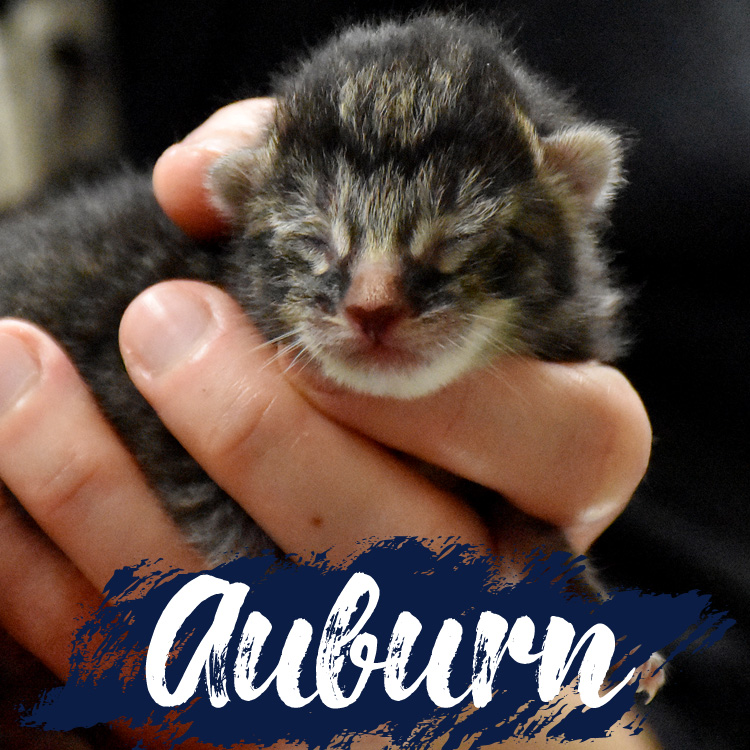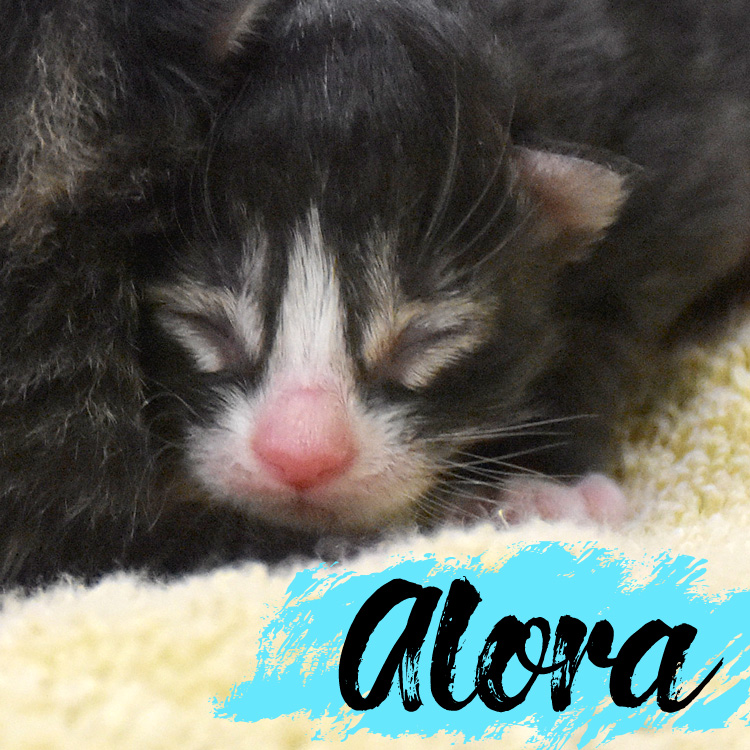 The next day, Azul and her colorful kittens came to the Center for a check-up. The kits meeped loudly as each was examined and quickly returned to Mom.  After her exam, Azul enjoyed chin and bum scratches from our staff. In the end, everyone received a clean bill of health.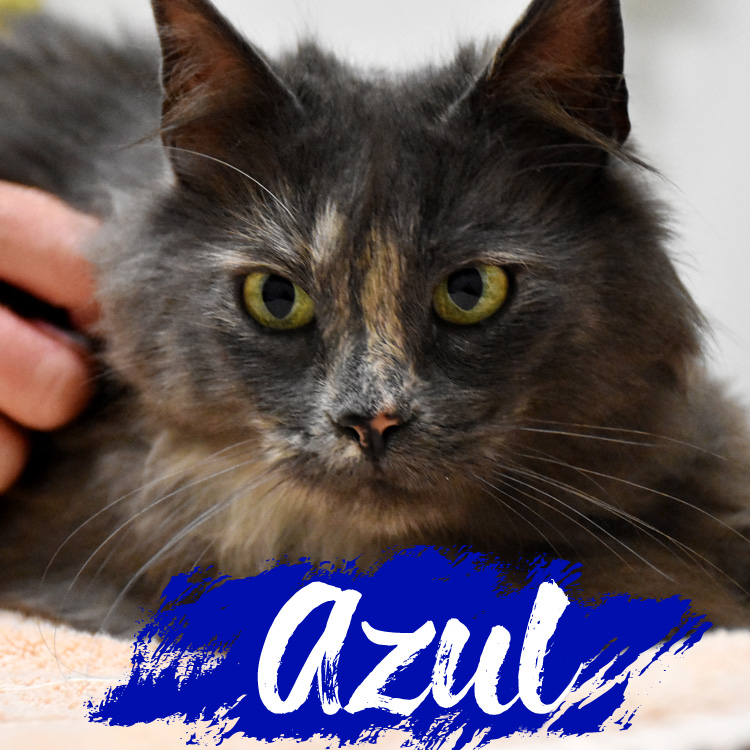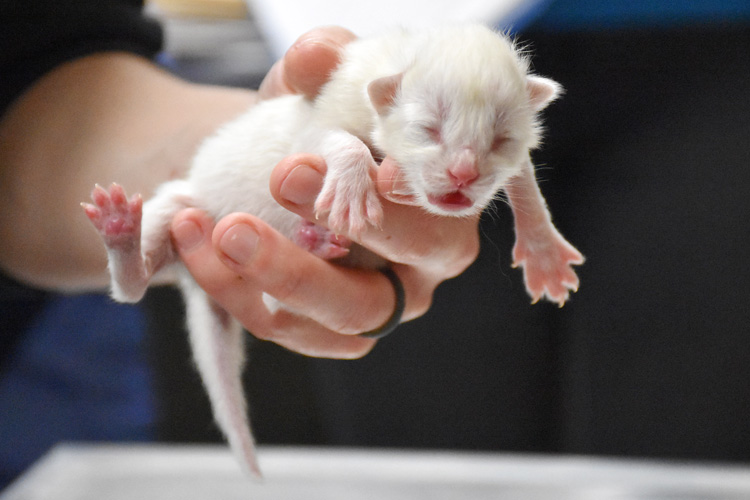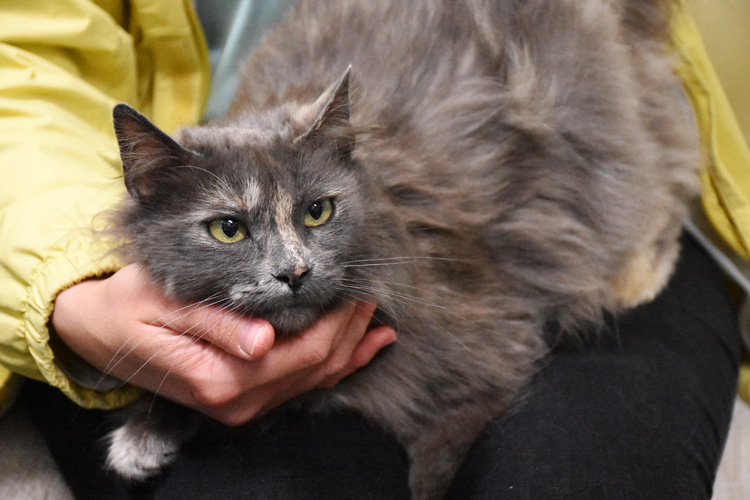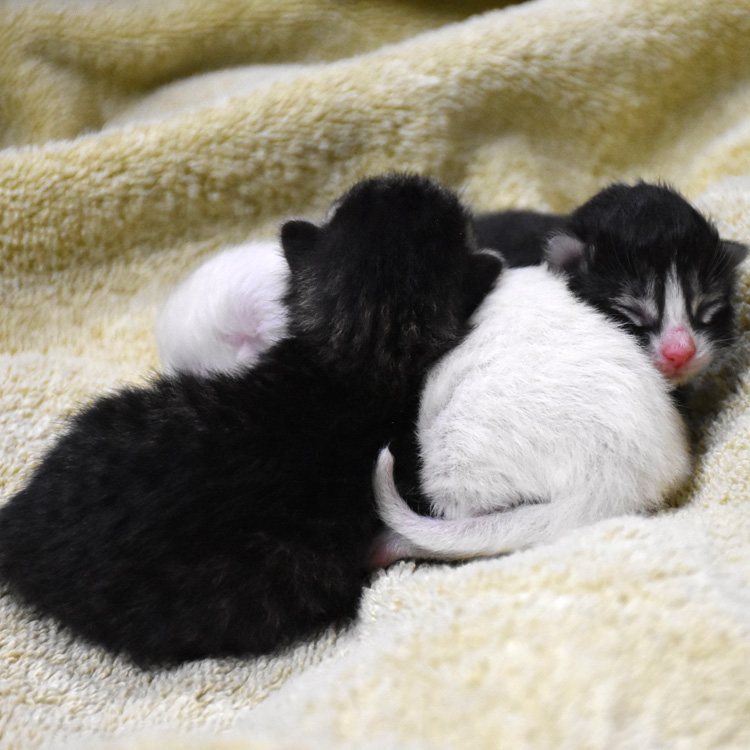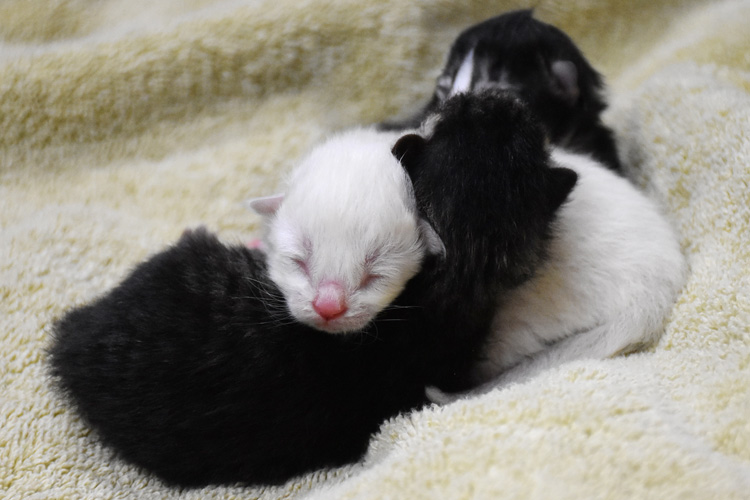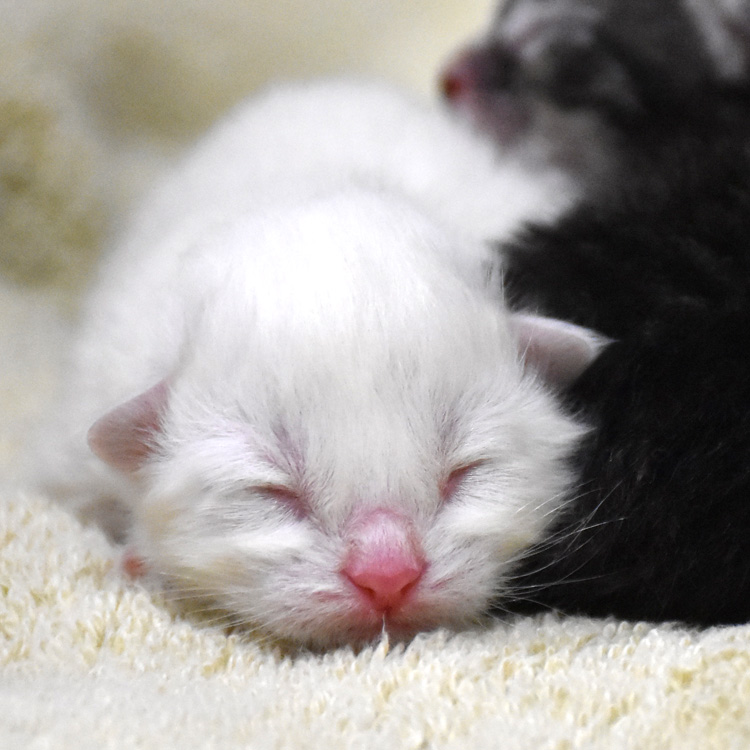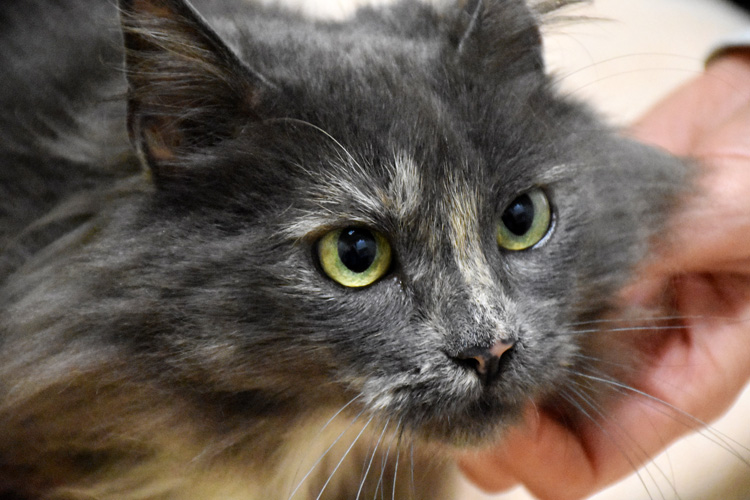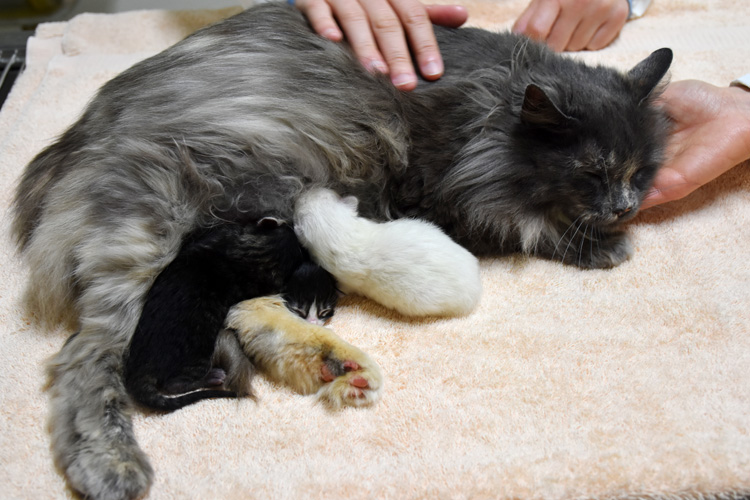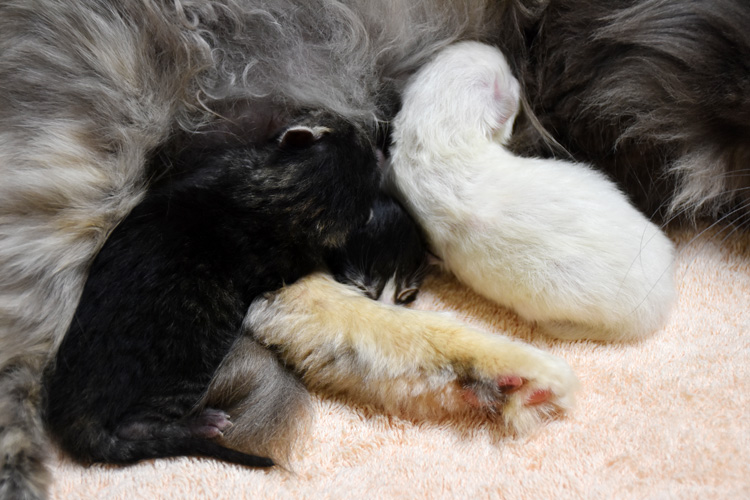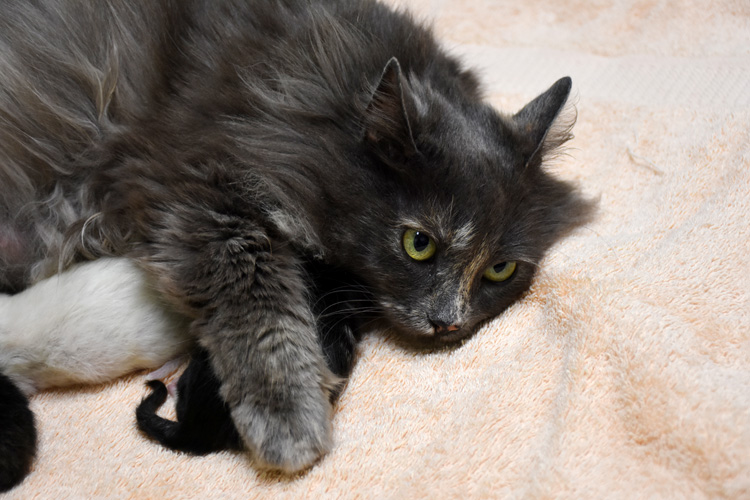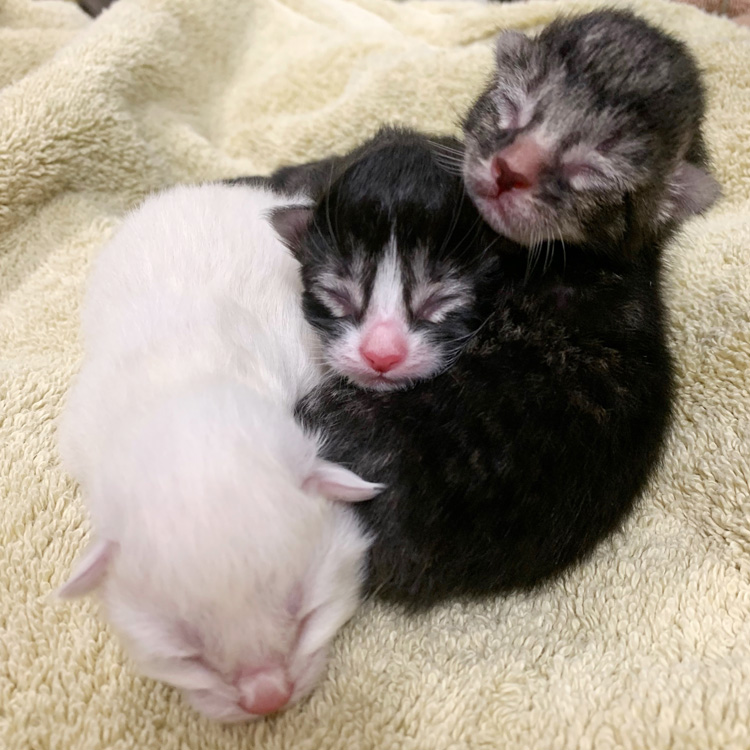 We can't wait to watch you grow.