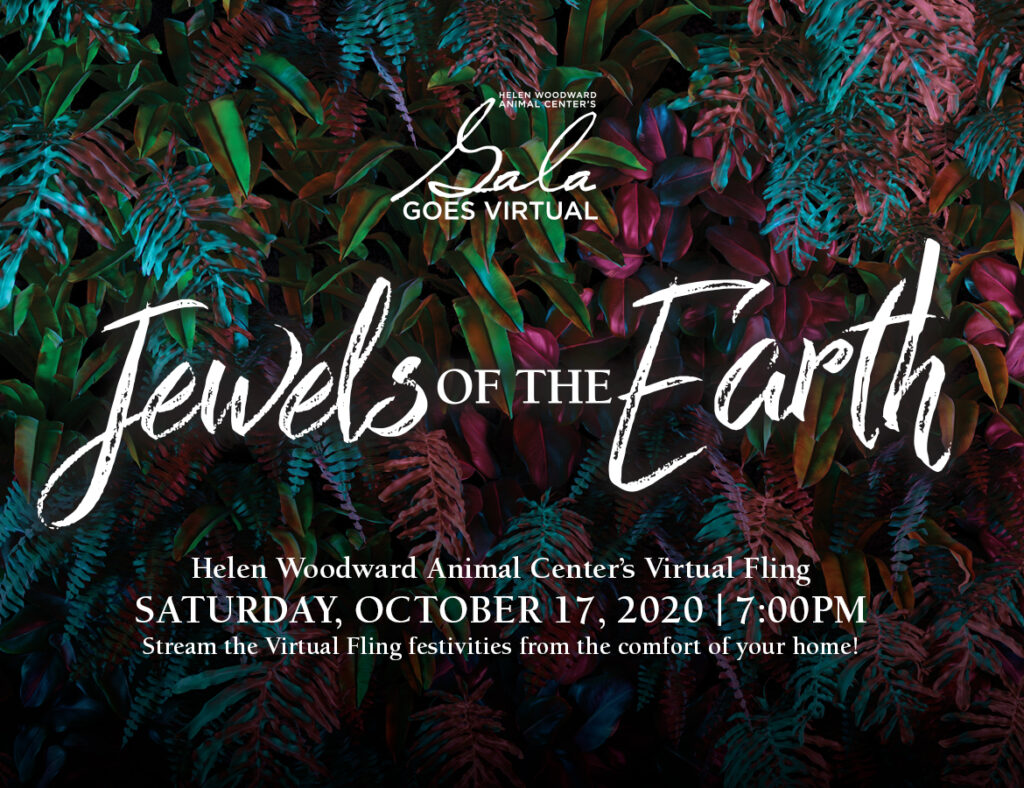 Join Helen Woodward Animal Center
Saturday, October 17, 2020 | 7 to 8:30 p.m.
Jewels of the Earth | A Virtual Fling
We hope you will join us for a very special evening of virtual Fling festivities and a celebration of our incredible donors, whose support has been truly invaluable during this unprecedented time.
Our online evening will feature special guest appearances by Center supporters and pets, heartwarming videos, a standup routine by comedian James Hancock III, a speed painting performance by Amy Burkman and more. Tune into the event for free (registration required) or purchase tickets, which will include a home delivery of select wine, entrées and desserts from some of the best local restaurants in San Diego.
Our exciting online auction will feature Hawaii, Palm Springs and Big Bear vacation packages, a Peloton, fine jewelry and more! Online auction opens Monday, October 5th.
Thank you in advance for your support of the Virtual Fling!
Thank You to our 2020 Restaurant Showcase: