Orphaned Objects Resale Shop
We are a thrift shop for a good cause!
28 Days of Discounts at Orphaned Objects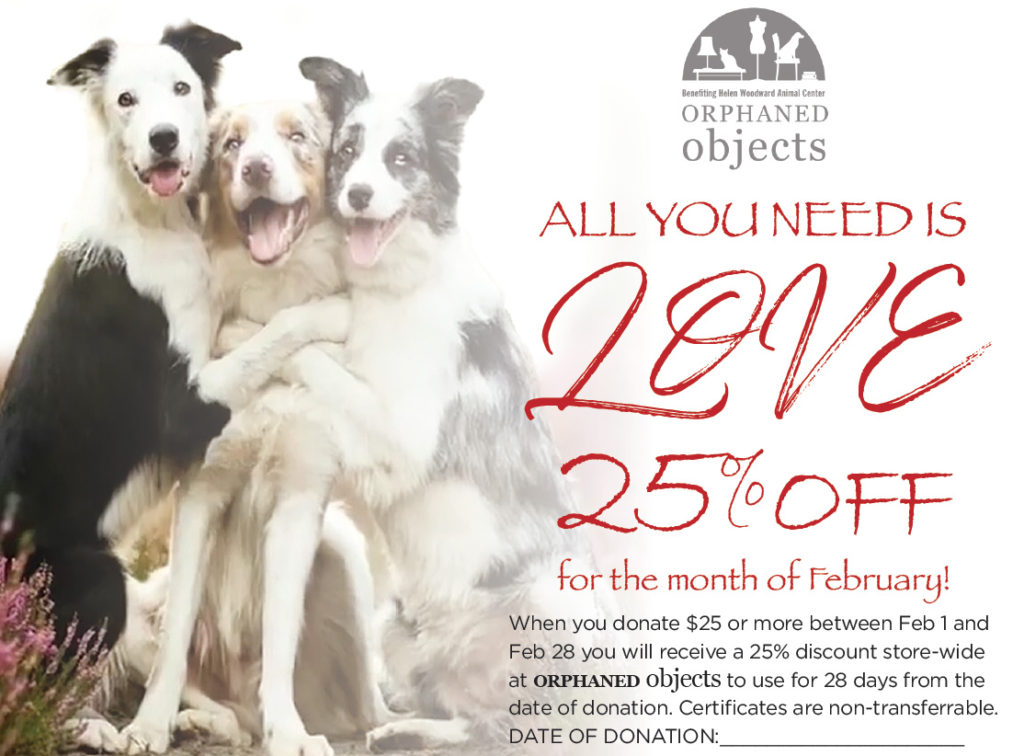 25% Off Certificates are available February 1 through February 28 when you make a one-time cash donation of $25 to Helen Woodward Animal Center. 25% Off Certificates can be used each time you shop for 28 days following the date of donation!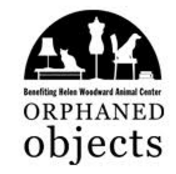 Orphaned Objects is a boutique style shop offering some of the best deals in San Diego. We carry one-of-a-kind items including furniture, home décor, games and toys, books, jewelry, art, clothing, shoes, sports equipment, and pet products!
All sales benefit the programs and pets at Helen Woodward Animal Center, 100%! When you thrift with us, your proceeds will directly benefit the pets waiting for their fur-ever homes, Therapeutic Riding for challenged students, AniMeals pet food delivery for homebound seniors, Pet Encounter Therapy for those confined to institutional settings, humane education and so much more!

Sign up for our email newsletter and like us on Facebook to receive updates and be the first to know about special promotions and new arrivals.
Your gently used donations will help pets in need!
We accept tax-deductable donations of new, gently used and previously loved objects.
Donations can be dropped off during business hours, Monday through Saturday, from 10 a.m. to 5 p.m. Large item pickups services are available on a case by case basis; please contact us for more information if you have any large items you would like to donate (858) 756-4117 ext. 383.
Take a video tour of Orphaned Objects Resale Shop!
In addition to our wonderful individual donors, we are grateful to the following businesses for their generous donations to the Orphaned Object Resale Shop!



Get in contact with us!
Hours:
Monday-Saturday: 10 a.m.–5 p.m.
Sundays: Closed
Location:
6265 Helen Woodward Way, Ste. B
Rancho Santa Fe, CA 92067
Enter off San Dieguito Road and follow signs to shop
Resale Shop Manager
Rose Senese
858-756-4117 ext. 383
roses@animalcenter.org
Mailing Address:
P.O. Box 64
Rancho Santa Fe, CA 92067
858-756-4117 ext. 383