Pets Without Walls
Helping the loving companions of San Diego's homeless
Helen Woodward Animal Center's newest program, Pets Without Walls, is dedicated to helping the pets of homeless families by providing health checks, preventative medical care, important vaccinations, flea and tick medication, and pet food (through an extension of its AniMeals program) to the dogs and cats who reside with homeless families at San Diego's industrial tent sites.
Helen Woodward Animal Center believes that pets are family. The bond between people experiencing homelessness and their pets is strong, and supporting it speaks directly to our mission of "people helping animals and animals helping people." In doing our part to support the health of these pets, we help keep them with their beloved owners through the hardship of homelessness, so that they can continue being their families' biggest cheerleaders, and best friends.
Pets Without Walls will be servicing a projected 200 pets, and needs your help!
Donate and provide life-saving vaccines and medical care for the loyal companions of those in need. 
You can also help the animals of homeless families by donating pet food!
Visit any Kahoots location in San Diego to purchase and/or drop off any brand of dry or canned cat and dog food. We only ask that it is unopened, unexpired, and non-prescription. We also use Ziploc Freezer quart and gallon bags for packing food up in weekly portions. Dog and cat treats are a wonderful donation as well!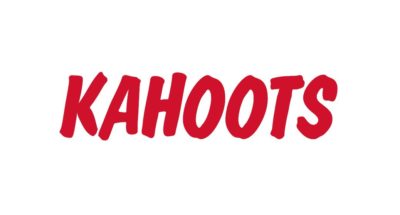 Kahoots Pet Stores donations can be dropped off at these locations:
Fallbrook
1101 S. Main Street
Fallbrook, CA 92028
Carlsbad
2616 El Camino Real
Carlsbad, CA 92008
Escondido West
334 W. El Norte Parkway
Escondido, CA 92026
Escondido East
1535 Valley Parkway
Escondido, CA 92027
Ramona
947 Main Street
Ramona, CA 92065
Rancho Bernardo
11965 Bernardo Plaza Drive
San Diego, CA 92128
Alpine
1347 Tavern Rd
Alpine, CA 91901
Rancho Bernardo
11965 Bernardo Plaza Drive
San Diego, CA 92128
Poway
13414 Poway Road
Poway, CA 92064
Rancho Peñasquitos
13179 Black Mountain Road
San Diego, CA 92129
Solana Beach
677 San Rodolfo Drive
Solana Beach, CA 92075
La Mesa
8632 Lake Murray Blvd
San Diego, CA 92119
Grossmont
5485 Grossmont Center Drive
La Mesa, CA 91942
Rancho San Diego
2895 Jamacha Road
El Cajon, CA 92019