February Critter Camp at Helen Woodward Animal Center
February 17 & 20–24
Preschool–6th Grade
Daily sign-ups available
Receive $20 off the 5th session!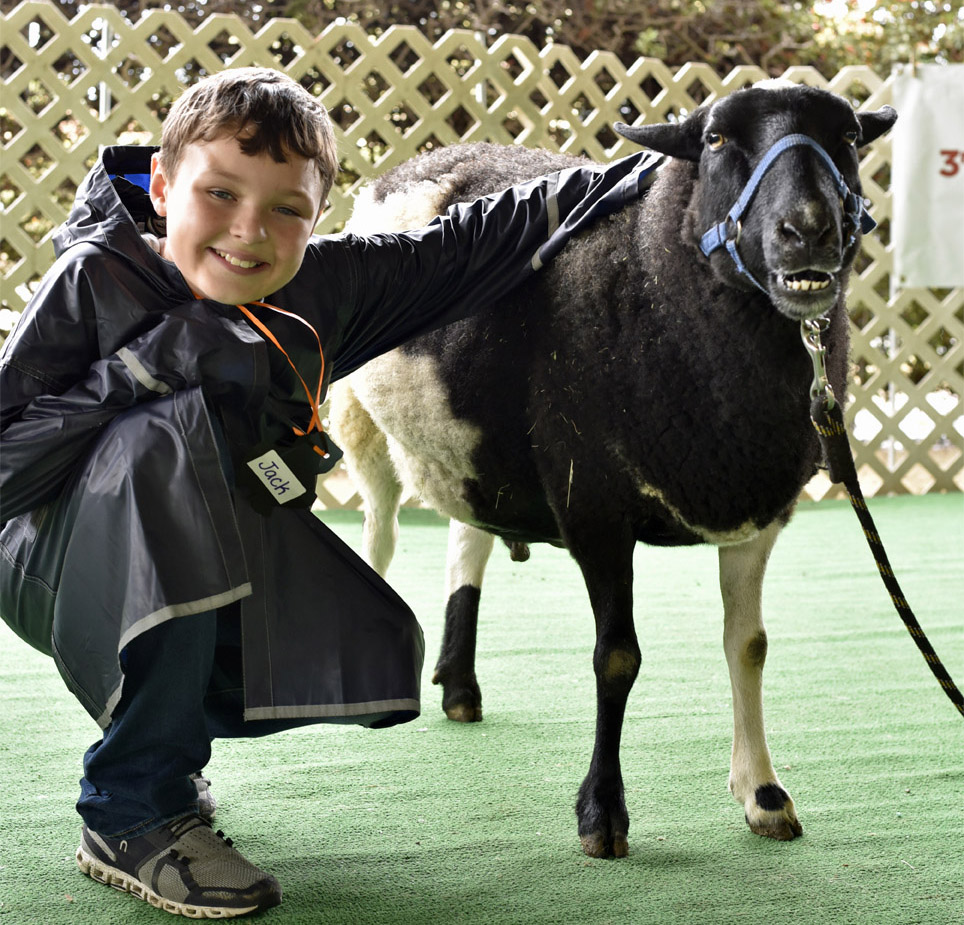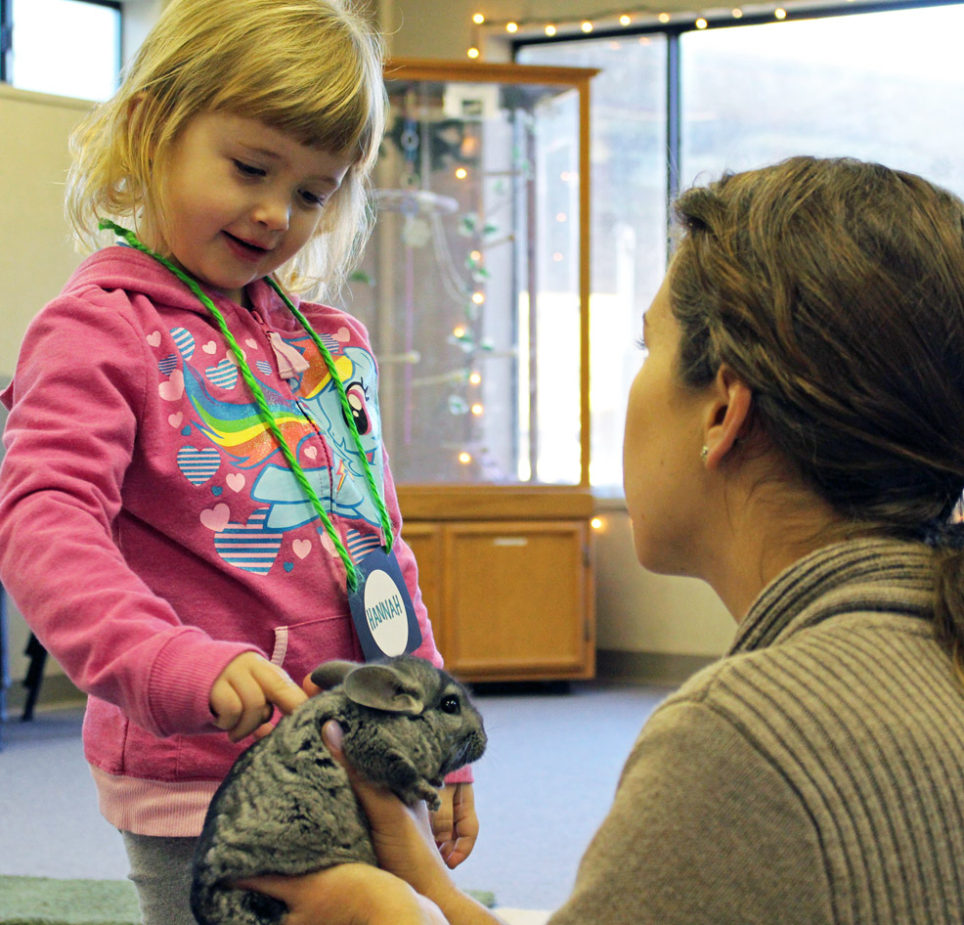 Ditch those bunny slopes and spend time with our rabbits and other animals at February Critter Camp during ski week. With hands-on animal encounters, games, crafts and activities, camp is the perfect way for kids to spend the Presidents' week break. Sign up for one day or come to all five.
February Camp Themes
Monday, February 20 – Critters can communicate? How ribbiting!: We can communicate our emotions in a lot of ways like smiling, singing or saying a phrase. While meeting a frog, alpaca, guinea pig, ball python or corn snake and skink, campers will find out about the various ways that animals can express themselves!
Tuesday, February 21 – Puppy Love: There's nothing better than snuggling up with a friend when it gets chilly, but not all animals feel that way! While we may pass out valentines, critters have some other ways to show affection. Discover the different relationships that a cockatiel, dog, water or bearded Dragon, mini horse and rabbit have with people, their environment and each other!
Wednesday February 22 – Do animals huddle together in cold weather?: We can bundle up to stay warm and still have fun frolicking in the snow with friends, but how do animals survive the harsh winter months? Learn the answers as we meet a chicken, chinchilla, leopard gecko, sheep and invertebrate.
Thursday February 23 – Don't ruffle my feathers!: Do animals defend what they cherish in the same ways that we do? Campers will meet a dove, bearded or water dragon, dog, invertebrate and turtle or tortoise and find out about the ways that animals can protect themselves and the ones they love.
Friday, February 17 & 24 – Have a pawsitive impact!: What could be better than helping our loved ones? Campers will learn about the various ways that animals enrich our lives and our environment as they interact with an invertebrate, parrot, rabbit or cat, rosy boa snake and visit Adoptions. We will talk about ways that we can create positive change.
Species may vary depending on animal health and safety
Must be at least 5-years-old to pet reptiles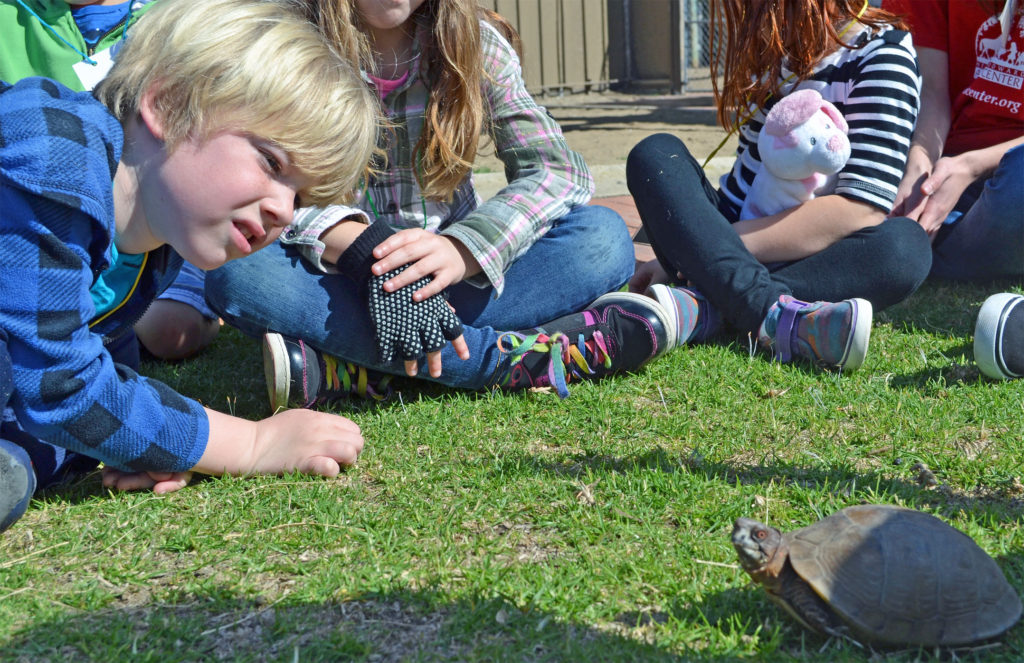 February Camp Times, Rates and Options
Preschool (must be at least 4-years-old): 9 a.m.–1 p.m.
Kindergarten–6th Grade: 9 a.m.–3 p.m.
*Extended Care is offered from 8 a.m.–5 p.m.for $20 per day for grades Kindergarten through 6th. (No extended care options for Preschool.)
**No extended care on Monday, February 20
Preschool (must be at least 4-years-old): $55 per day
Kindergarten–6th Grade: $70 per day
Receive $20 off the 5th session! (per child)
*Lunch options are available for $8 per day and include an entrée and two sides. Please provide your child with a snack and water bottle each day.