Fall Critter Camp
Fall Critter Camp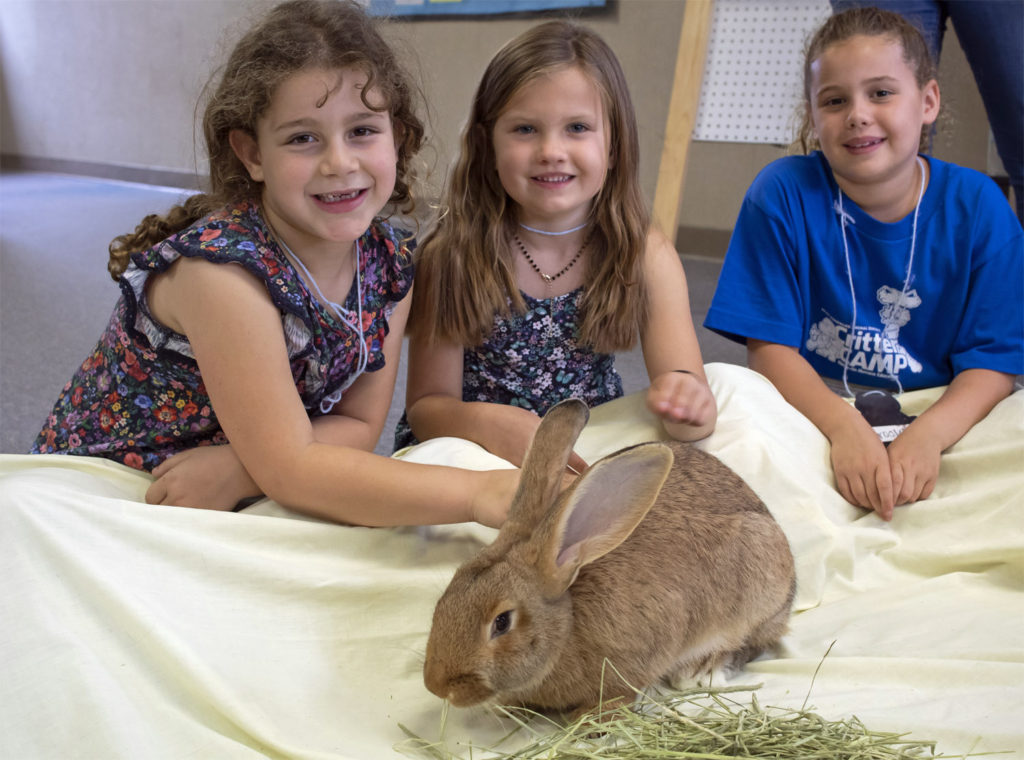 October 21–October 25
October 28– November 1
Daily sign-ups available
Preschool through 6th Grade
Automatically receive $5 off each day's tuition if you register by September 21! More discounts listed below.
We know that school breaks can be tough for busy parents and boring for active kids, which is why we offer as many Critter Camps as possible, including one during the fall break! Each day offers an opportunity for kids in San Diego to learn about and to cultivate compassion for animals. Campers will experience hands-on interactions with a variety of species as well as create crafts, play games and more!
Fall Critter Camp Themes
Monday – Survival of the Species:
Meet a frog, rabbit, snake, blue-tongued skink, and goat as you discover the awesome adaptations that allow each animal to survive and thrive.
Tuesday – Whose lair is over there?:
How does an animal's habitat influence certain adaptations? Find out when you interact with a hermit crab, small parrot, alpaca, water dragon, and chinchilla.
Wednesday – Howling & Growling:
Even though animals don't use words like we do, they do have various forms of communication! Learn how they get their message across as you interact with a guinea pig, large parrot, miniature horse, leopard gecko, and bearded dragon.
Thursday – Pawtumn Harvest:
There are many factors that distinguish an animal as predator or prey. Interact with a millipede, rat, dove, snake, and sheep as you find out if these animals are more likely to hunt or hide and if the cooler temperatures affect their appetites.
Friday – Fall Together Now!:
The evenings may be darker and the air is getting cooler, but animals are still there to brighten our days and warm our hearts, which are just a couple of reasons why we should show them compassion. Meet a Madagascar hissing cockroach, dog, pigeon, miniature donkey, California desert tortoise, and visit the Adoptions department while you discover all of the ways that animals help people and how we can help animals.
Species may vary depending on animal health, safety and availability.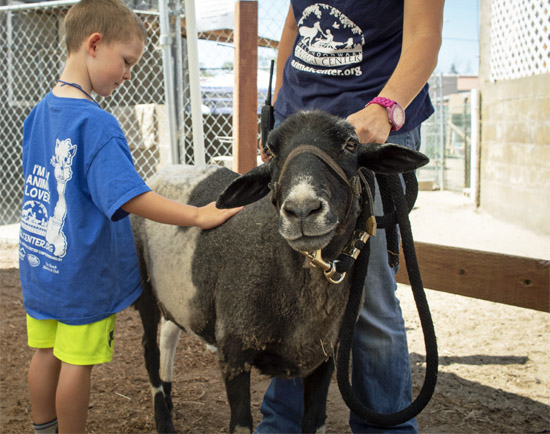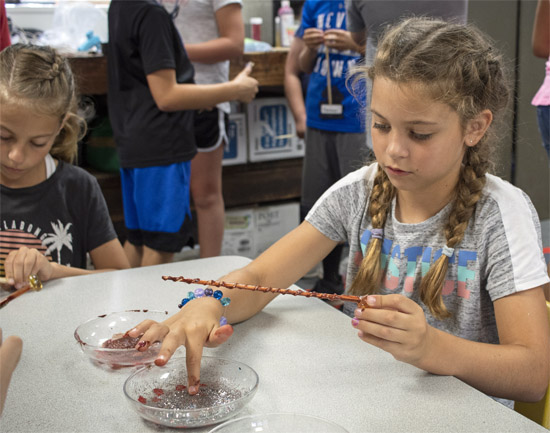 Fall Critter Camp Times, Rates, Options and Discounts
Daily Fall Camp Times
Preschool (must be at least 4 years old): 9 a.m.–1 p.m.
Kindergarten through 6th Grade: 9 a.m.–3 p.m.
*Extended Care is offered from 8 a.m.–5 p.m. for $20 per day for grades Kindergarten through 6th.
*We also offer an 8 a.m. drop-off for Preschool for $10 per day. (No late pickup available for Preschool)
Daily Fall Camp Rates
Preschool (must be at least 4 years old): $58 per day
Kindergarten through 6th Grade: $77 per day
*Lunch options are available for $9 per day and include an entrée and two sides. Please provide your child a snack and water bottle each day.
*All campers must be able to use the restroom confidently and on their own.
*We know that camp sounds fun for kids AND adults, but this camp for kids only! **If your child has an aide at school and you plan to have them come to camp with your child, please call us at 858-756-4117 ext. 318 so we can help them complete the fingerprint process. Provide at least 2 weeks for results. All aides MUST be fingerprinted through us in order to attend camp.**
Camp Discounts
15% off camp tuition for active military. (Call us at 858-756-4117 ext. 318 for the coupon code.)
Automatically receive $5 off each day's tuition when registering siblings. (Must register siblings at the same time. Only applies to one sibling)
Automatically receive the 5th day free if you register for 5 sessions. (Per child. Must register for the sessions at the same time)
Automatically receive $5 off each day's tuition if you register by September 21.
Your camp fee may provide a partial tax credit. Check with your tax professional to see if you qualify!