Update 1
Penny
Pom Pom, Puff & PomRoy
PomRoy
Penny
Pretty pint-sized Chihuahua Terrier blend Penny arrived to the Center on August 25 from our partners at Central Valley Rescue Railroad. Alongside her were her three precious puppies: Pom Pom, Puff, & PomRoy. Pretty Penny and her Pups caught our eyes upon arrival and we will be following them for the next few weeks until their big adoption day.
Penny and her pups arrived during a record breaking week at the Center. During the last week of August, 17 mothers and 79 babies were rescued from six animal rescue partners. Stay tuned as we track the puppies in their early days through updates from our foster volunteers!
Update 2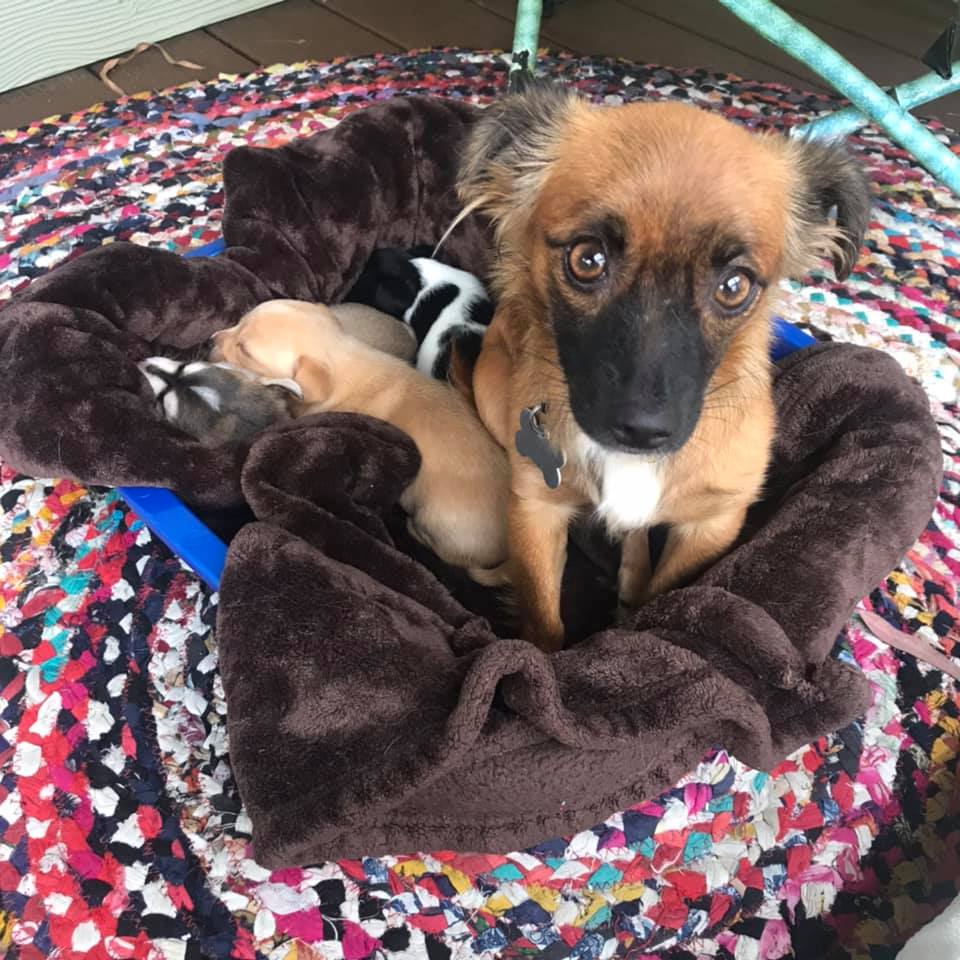 Proud Momma Penny absolutely adores her three pups. Penny's foster put the pups in a blanket-lined litter box to bring out to the porch so Penny could have some recharge time, with them still in sight. Instead, she hopped right in with them to snuggle up!
Update 3




Pretty Penny and Pom Pom have a special bond that can't go unnoticed! Momma is always looking out for the smallest pup of the bunch!
Update 4




The Pups got their first taste of solid foods and Pom Pom appears to be taking some of PomRoy's food! They all ate until their bellies were full and then they tucked in for a nap while Momma Penny finally got time to rest!
Update 5
Pom Pom
PomRoy
Puff
Wild Puff
Can you guess who the Wild One of the bunch is? If you chose Puff, you guessed right!