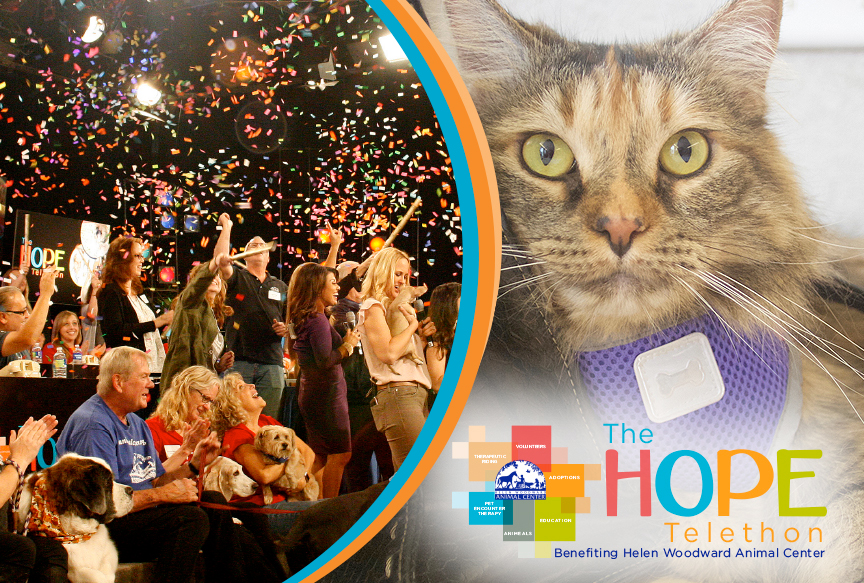 Thank you to all supporters, volunteers, guests and donors who made the 2018 HOPE Telethon a success for the orphan pets and programs at Helen Woodward Animal Center.
Congratulations to the Top Dog winner, Toni Nickell!
We hope you join us in 2019 for more incredible stories and program updates.
HOPE Telethon
H – elping people with special challenges
O – rphan cats and dogs finding safe haven
P – arents and children learning how to share the earth
E – ducating shelters about 'the business of saving lives
The 4-hour Telethon highlights our life-saving work by featuring heartwarming stories, program updates and exciting special guests, as we raise funds for pets and people in need.
Thank you to our 2018 HOPE Telethon sponsors: