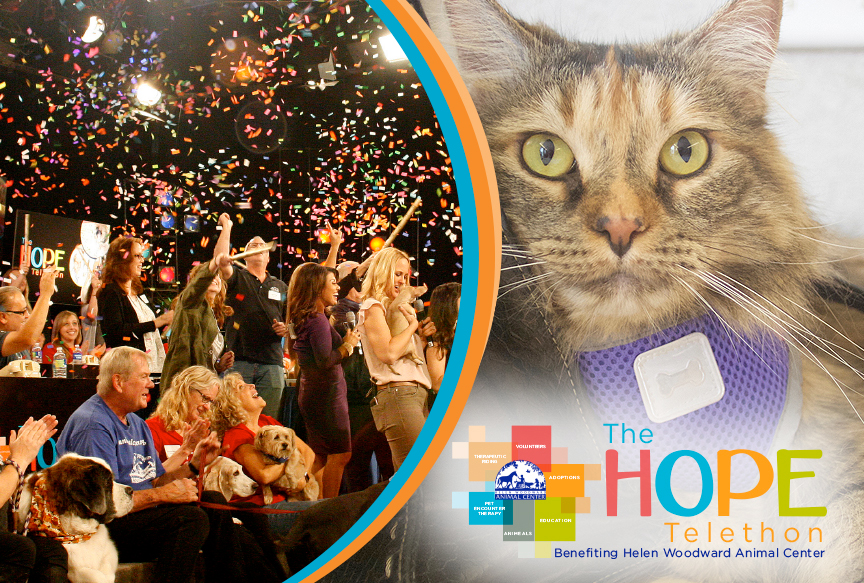 The 2018 HOPE Telethon will air live on KUSI on Sunday, December 16!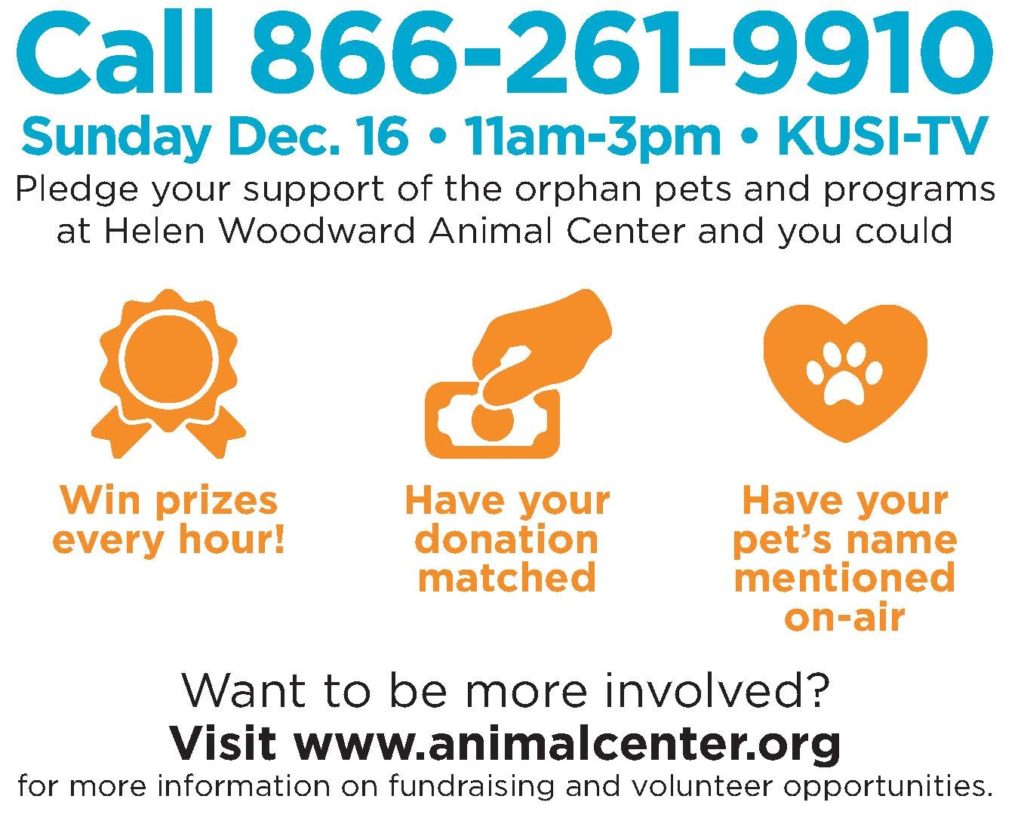 Want to be TOP DOG? Fundraise to save lives and win a special prize!
H – elping people with special challenges
O – rphan cats and dogs finding safe haven
P – arents and children learning how to share the earth
E – ducating shelters about 'the business of saving lives'
The 4-hour Telethon highlights our life-saving work by featuring heartwarming stories, program updates and exciting special guests, as we raise funds for pets and people in need. Sunday, December 16 – live on KUSI from 11 a.m.-3 p.m.!

Thank you to our 2018 HOPE Telethon sponsors: