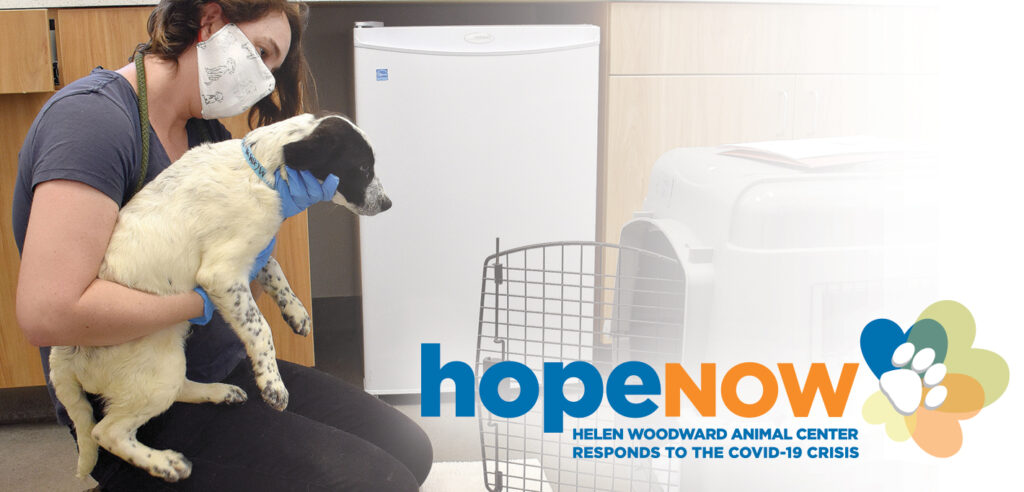 HopeNOW
Helen Woodward Animal Center Responds to the COVID-19 Crisis
Watch a special re-airing on Saturday, August 8, 2020 at 8 p.m. live on KUSI.
Call 1-844-HOPE-800 or 1-844-467-3800 to donate during the event.
The COVID-19 pandemic deeply affected animal rescue throughout the country. During this time, Helen Woodward Animal Center has been a safe haven for hundreds of orphan pets whose lives were at risk had they not taken the cross-country road trip to the Center. Throughout the crisis, our work continued to help not only pets but people in more need than ever before.
Helen Woodward Animal Center is sharing our stories of life-saving rescues, heartwarming adoption updates, medical journeys, pet and people food relief efforts amid mass unemployment, inspiring efforts to spread joy during uncertainty and shared HOPE.
Watch the special re-airing of HopeNOW, Helen Woodward Animal Center's response to the COVID-19 crisis Saturday, August 8 at 8 p.m. on KUSI and lend your support.
Thank you to our 2020 HopeNOW sponsors: