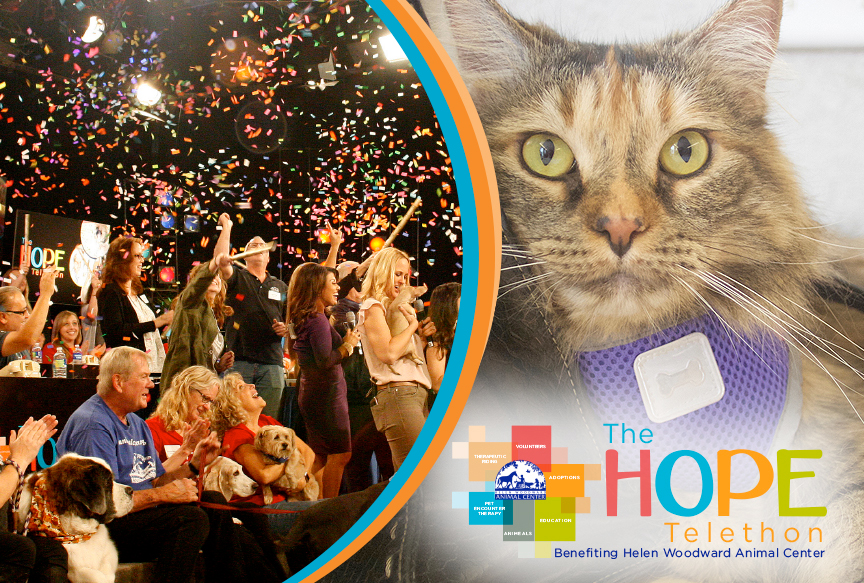 On Sunday, November 17th, the 18th Annual HOPE Telethon raised nearly $800,000 for pets and people in need! Thank you to everyone who volunteered, presented their donation, called in to donate, set up a fundraising page, watched and adopted! Your support makes a huge difference in helping Helen Woodward Animal Center achieve the mission of people helping animals and animals helping people.
The HOPE Telethon
H – elping people with special challenges
O – rphan cats and dogs finding safe haven
P – arents and children learning how to share the earth
E – ducating shelters about 'the business of saving lives
The 4-hour Telethon highlights our life-saving work by featuring heartwarming stories, program updates and exciting special guests, as we raise funds for pets and people in need. Sunday, November 17 – live on KUSI from 11 a.m. to 3 p.m.!
Thank you to our 2019 HOPE Telethon sponsors: