Sit, Stay, Home: Quarantine Pet Photo Contest
Pets all over the world are enjoying a lot more quality time with their pet parents than they're used to as many of us work from home or simply stay home!
Helen Woodward Animal Center is encouraging you to get creative. We want to see how you and your pets are passing the days in quarantine:
Every Monday, we'll announce a new theme and hashtag.
Through Wednesday, you'll get your creative juices flowing and post your themed photos on social media using the weekly hashtag and a caption. (You can also upload your submission here, including a caption.)
Thursday, our selection committee will narrow down the six best submissions, and online voting will begin!
One winner, selected through voting, will be announced every Friday!
Cool prizes are up for grabs for weekly winners!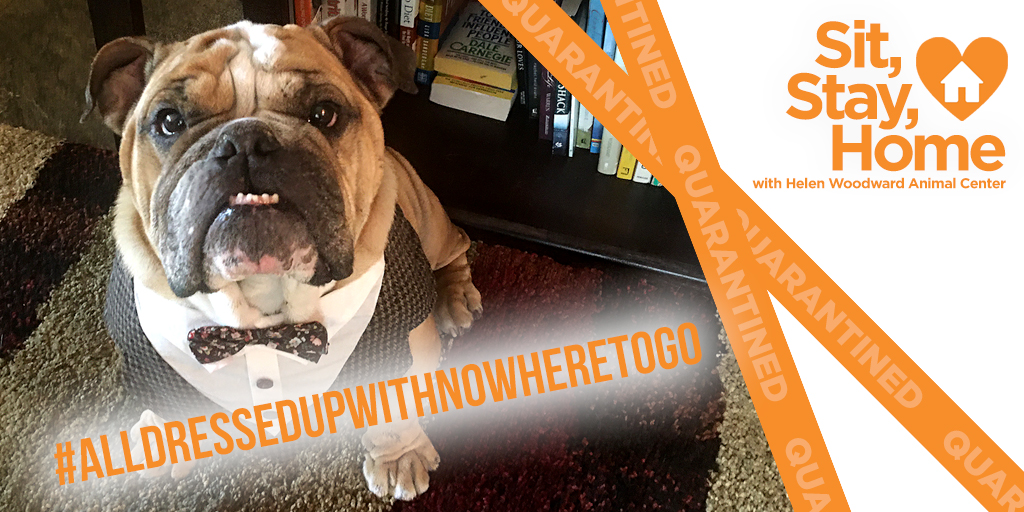 #AllDressedUpWithNowhereToGo – Week of March 30th
Switching from your daytime PJs to your nighttime PJs lately? Have the urge to get glammed up? This week, we want to see your pets all dressed up with nowhere to go! Show us your pet's best look!
Week 2 Prize: Pet Fashionz $20 gift card (promo code.) Thank you Pet Fashionz for being a beautiful supporter of Helen Woodward Animal Center.
Submission period closes Wednesday, April 1 at 3 p.m. PST.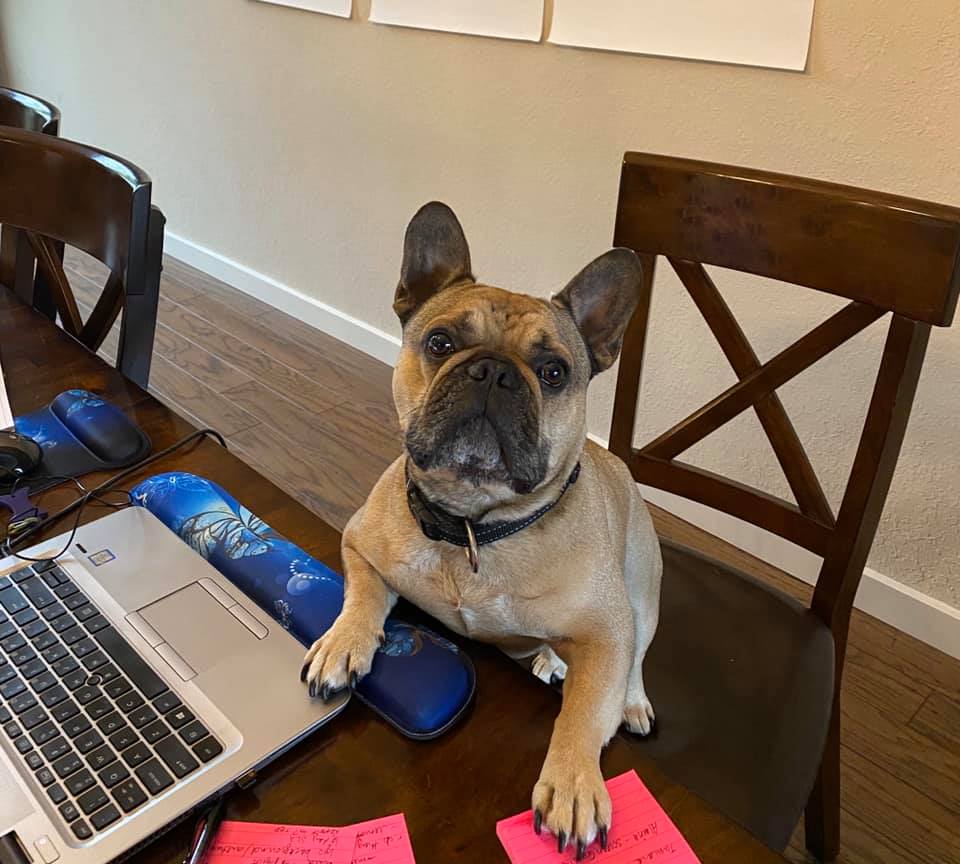 Week 1: #CoWorkerGripes
Chester keeps trying to email the payroll department for more cookies!
Congratulations, Chester! Enjoy your $25 gift card to California Canine!