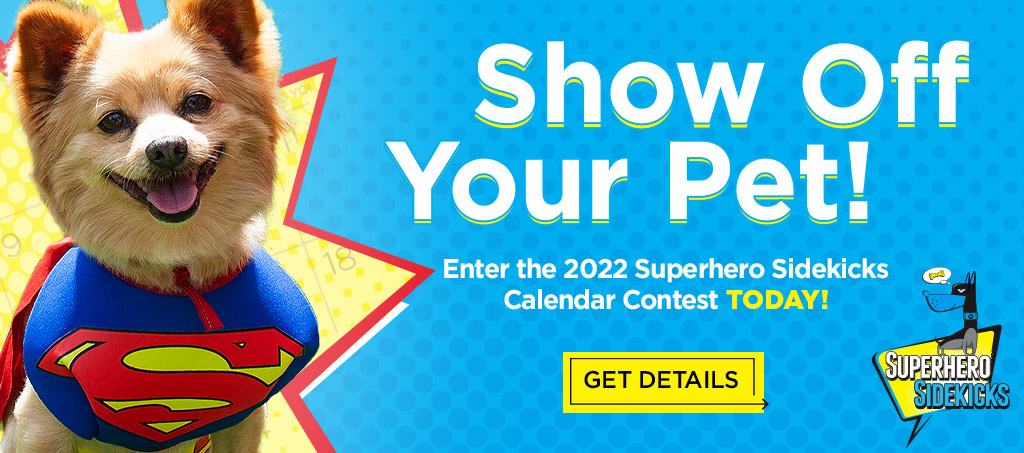 Superhero Sidekicks 2022 Calendar Contest
Did you know that you and your pet can be heroes to orphan pets in need? When you enter the Superhero Sidekicks Calendar Contest, you're raising life-saving funds! Your PAWticpation ensures orphan pets get the transport, medical care and vaccines they need before they find their forever homes!
Entering the Superhero Sidekicks Calendar Contest is SUPER EASY!
Head to the contest portal and upload the photo of your furry sidekick being super awesome. The entry fee is just $30 and gets your pet 30 votes!
Share your pet's entry with your friends and family and ask them to be a hero to orphan pets by submitting their vote for $1 each!
Watch your pet collect votes soar to greatness while being a hero to orphan pets!
All pets entered will be featured in the 2022 Superhero Sidekicks Calendar.
The pet with the most votes will receive a full-page feature, guest seat at the 2022 Surf Dog Costume Contest Judge's Panel. Two silver tickets to the 2022 Spring Fling Gala!
View prizes and contest rules.