Update #1
Yeehaw! San Diego, here we come!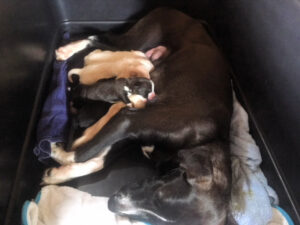 A few days before summer hit, we met Esla, a stray mother who arrived from our rescue partners at Concho Valley PAWS on June 16. She was so excited to come to Sunny San Diego that she went into early labor just 2 days before her big trip from Texas!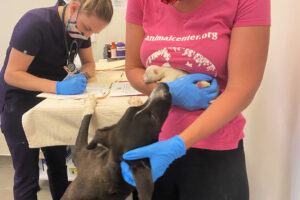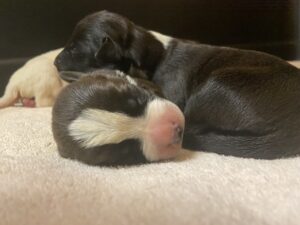 Esla gave birth to a total of 7 puppies: Eustace, Emerald, Ethel, Ellie, Everett, Eliza, And Eugene. 🐾 
At three weeks old, they are all now resting safe and sound in their foster home as they prepare for their adoption day. Keep an eye on this space for more on this precious litter!
Update #2
Let's Round Up the Puppy Posse!
Texas Es' posse includes a bunch of gosh darn cutie patooties! The posse includes 4 little ladies (Emerald, Ethel, Ellie and Eliza) and 3 little lads (Eustace, Everett, and Eugene). 








Update #3
"This yard ain't big enough for the seven of us"
On July 10, the Puppy Posse was yearning for a bit of fresh air and experienced their first trip to the yard.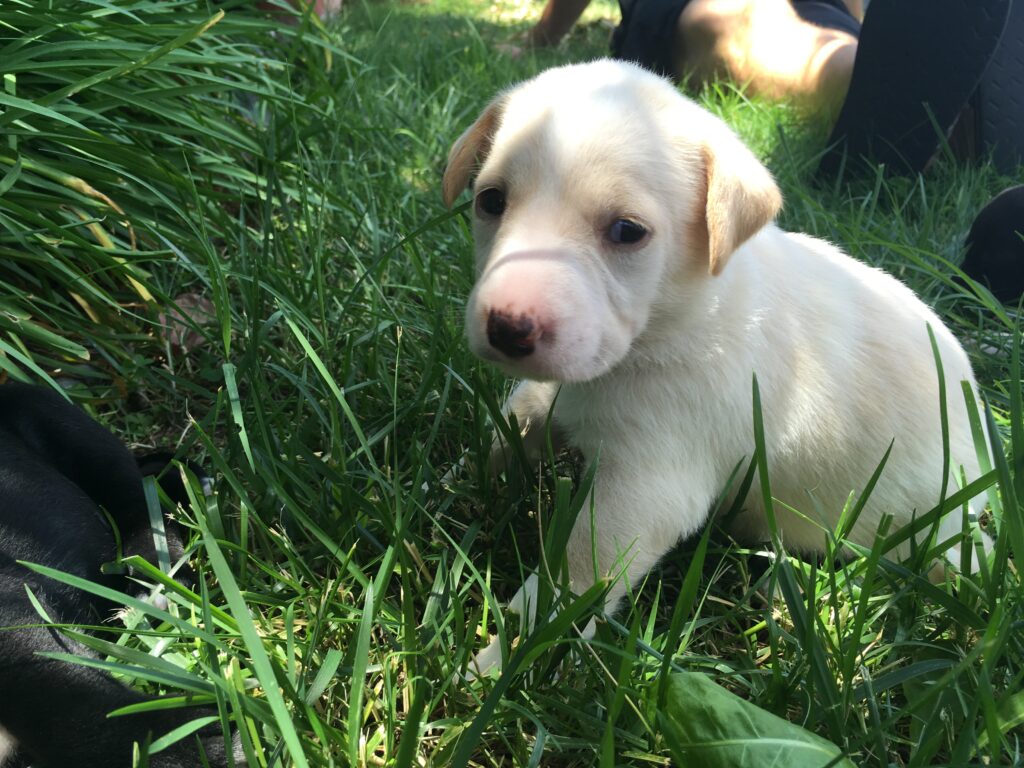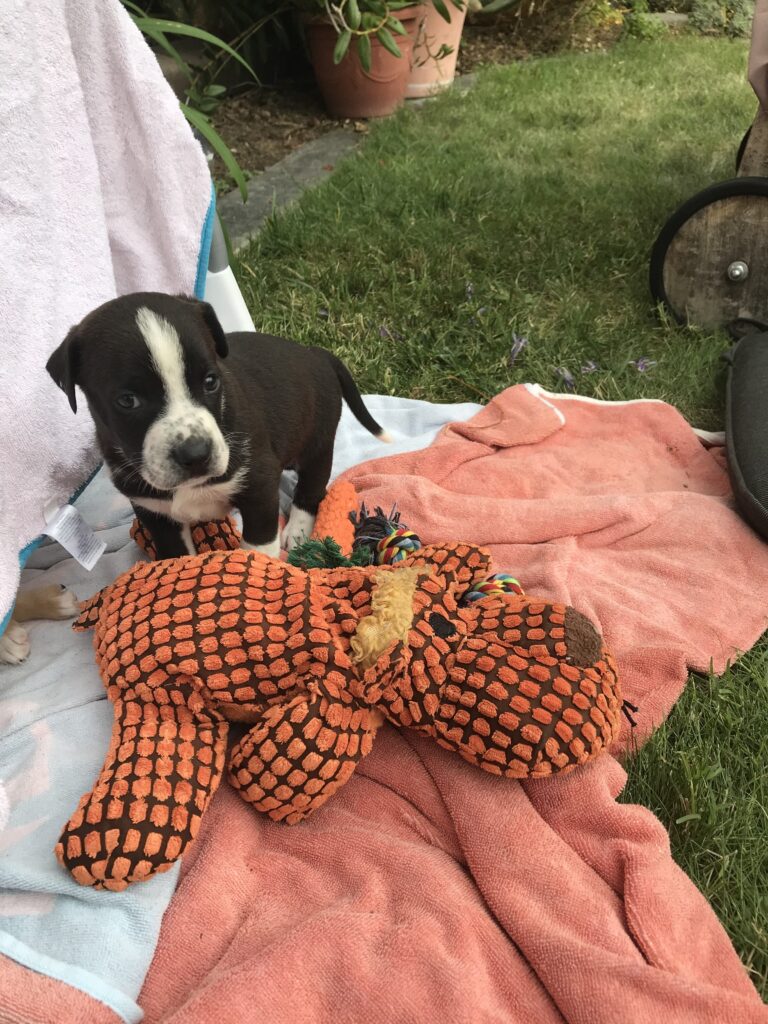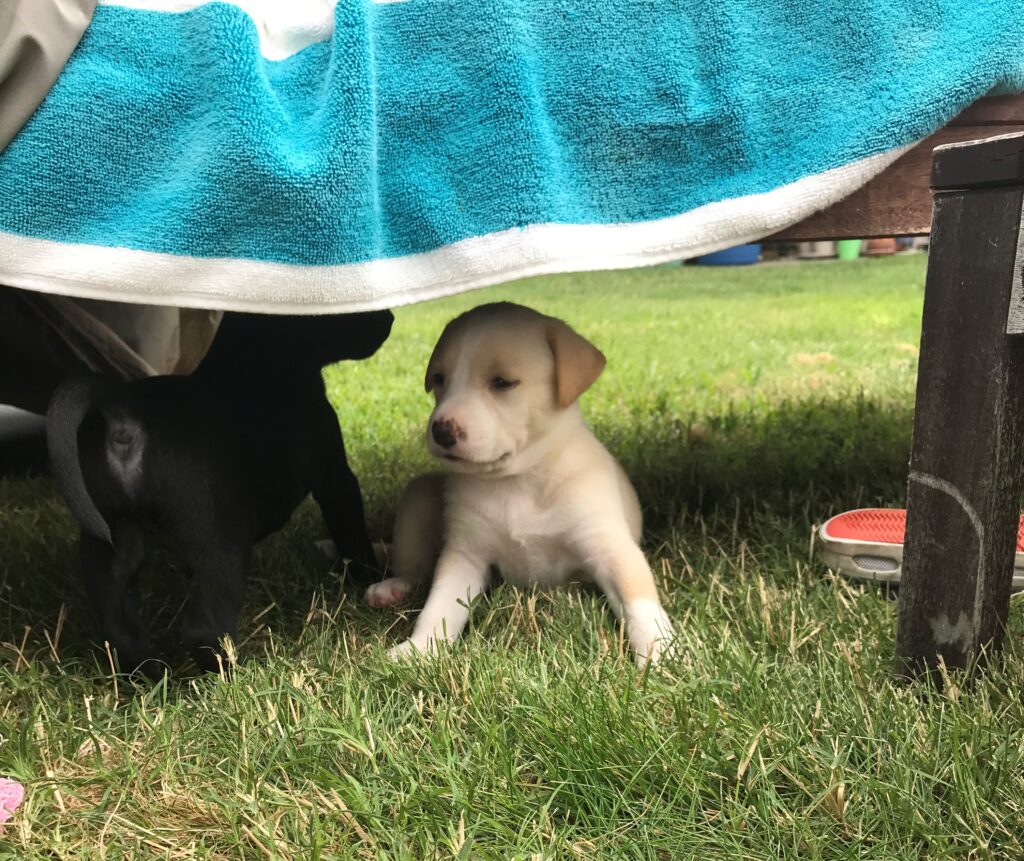 Although Texas Es' thought she would have a bit of a breather, these pups would not leave their mother alone. They proceeded to climb all over her and flip her ear inside out.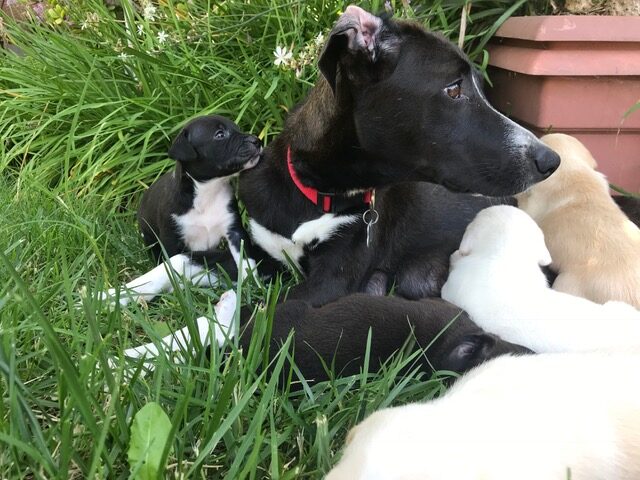 Soon enough, these pups had their fill with the green pastures and retired to their ol' napping ways!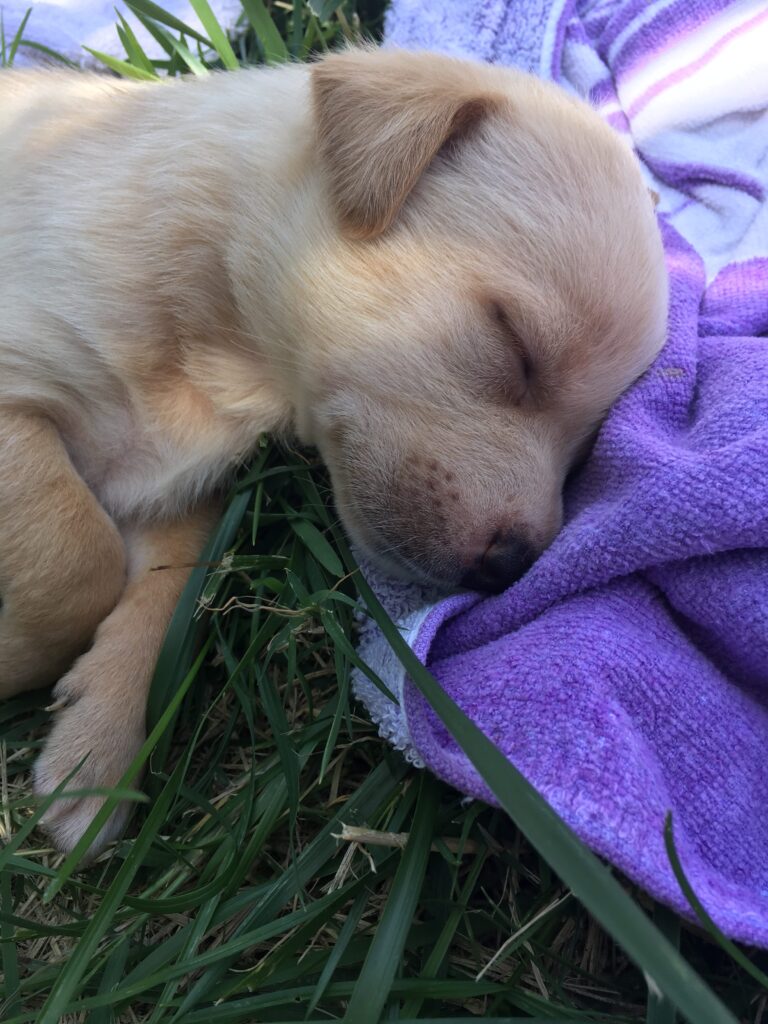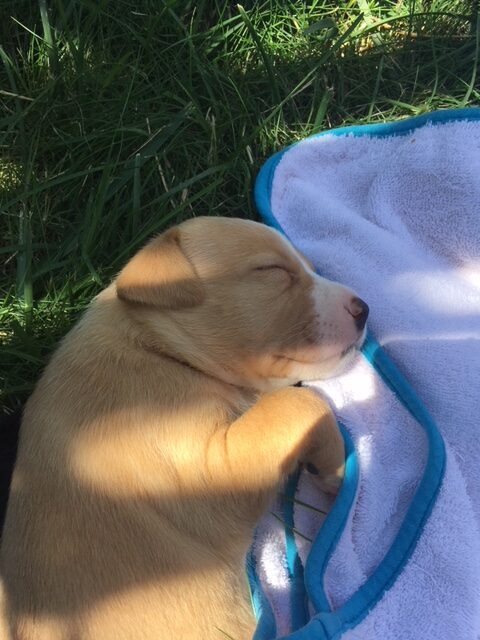 Update #4
From Texas with love…
The Puppy Posse gets wildly thirsty after a day in the sun. Luckily, their foster has a treasured water bowl that brings them back to their roots as it reads, "From Texas with Love…"



Update #5
The Puppy Posse got wrangled up for a proper western photoshoot!
The Puppy Posse got wrangled up for a proper western photoshoot! Even Texas Es' got lassoed into a photo or two. With only a few weeks to go, each of the cowpups are rootin' tootin' to meet a family to call their own!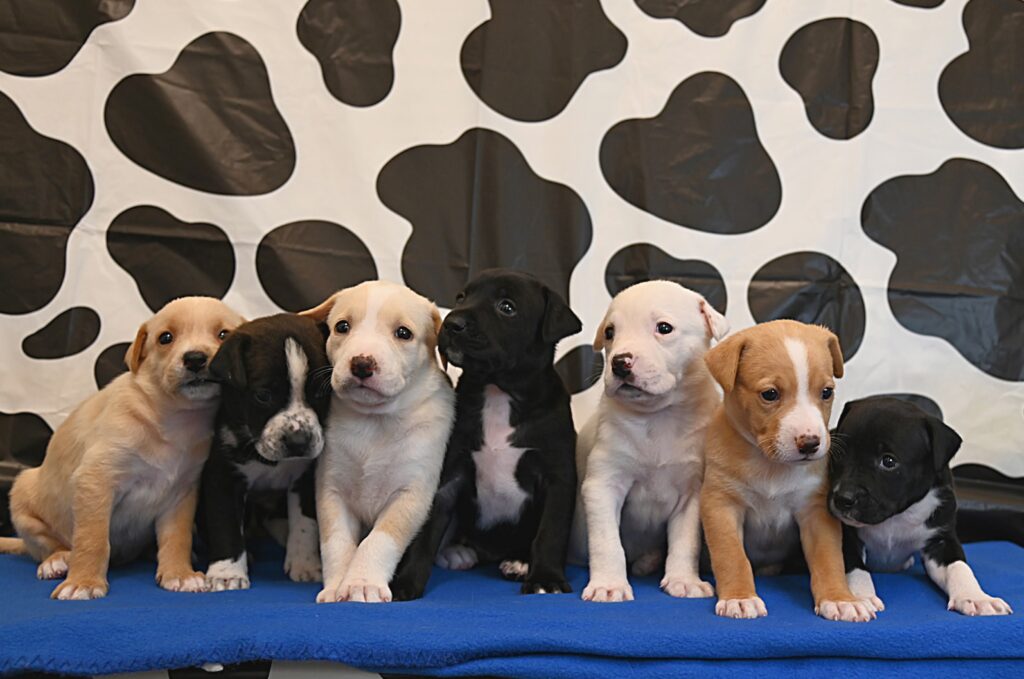 Update #6
The Great Outdoors is the way to go!
These pups are always raring for a bit o' outdoor time. This way they can keep an eye out for any suspicious fellas making their way onto their turf!





Update #7
Time is flying for these Country Pumpkins!
The Puppy Posse ought to be grinnin' like a possum eatin' a sweet tater, they are less than 1 week away from their adoption day! Before these country cuties get aboard the adoption express, we treated them to a lil' western chic photoshoot!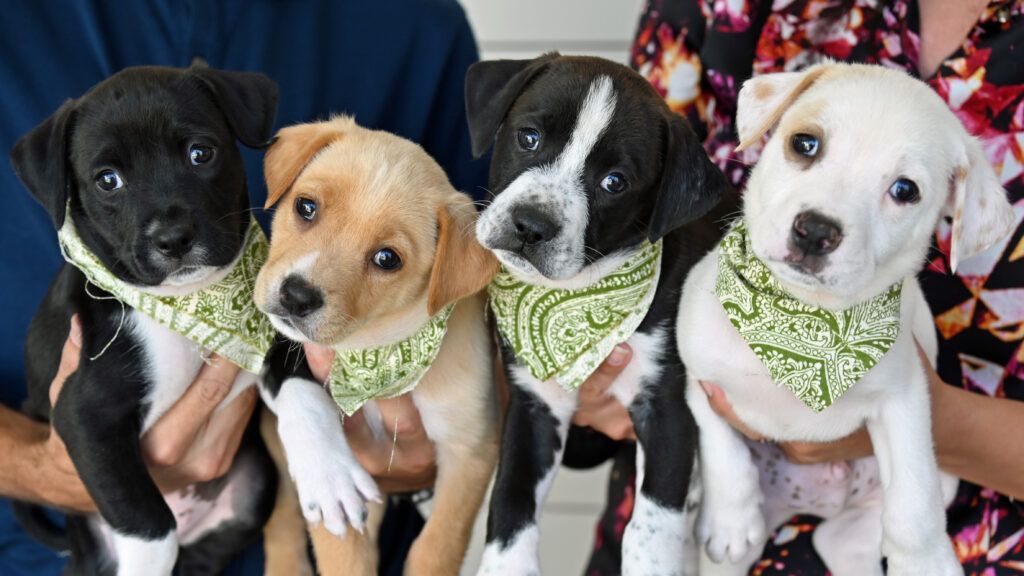 Eustace and Everett
Ellie and Eustace







Update #8
So long and farewell to Texas Es' and the Puppy Posse!
This past weekend, these pups hopped on the track to a new journey of forever love with their new families. However, these cowpups will always be a member of the Helen Woodward Animal Center posse!
Ellie
Emerald
Eliza
Everett
Eugene
Texas Es