Therapeutic Riding Clients and Volunteers
If you're a Therapeutic Riding program rider or volunteer, thank you for being a part of the program here at Helen Woodward Animal Center! On this page, our riders and volunteers can find news and notes on upcoming events, our annual calendar and a quick link for paying your session invoice.
Can't find what you're looking for? Our contact information can be found at the bottom of this page.
Therapeutic Riding Calendar and Payment Information

Therapeutic Riding Policies and Forms
Our policies are important part of how we offer safe, productive lessons while still keeping the cost to our riders as low as possible. Download a copy of our Student Policies that you can review at any time:
Annual update forms are an important part of providing a safe lesson environment.  Have you turned yours in yet?

Therapeutic Riding News and Notes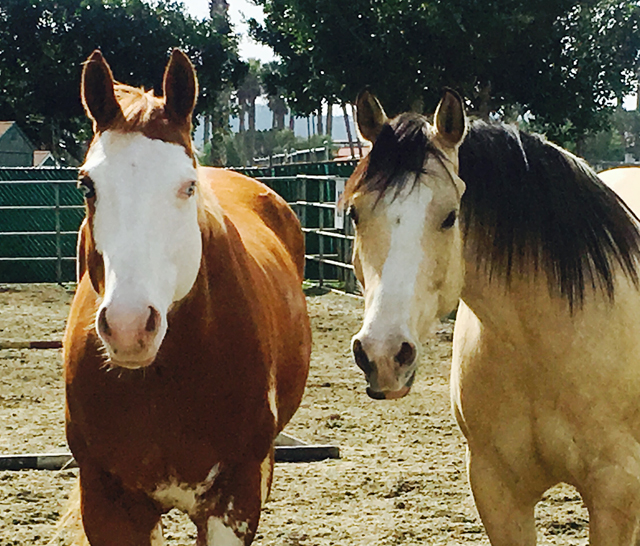 While 2020 has been an unusual year, we have enjoyed finding fun and creative ways to engage with our students. It's been good to stay connected with our riders and volunteers, whether through informative videos, fun games and coloring pages, or by sharing your art and activities. We've begun to slowly start welcoming back a limited number of students in the early phases of our reopening plan. Part of that plan includes new safety protocols, such as hand washing stations, and scheduling time between lessons to disinfect all surfaces. Although it may take a while, we look forward to the day when all of our riders can return. In the meantime, revisit all of our entertaining videos on our YouTube page!

Meet the crew members who make Therapeutic Riding possible:
Contact Us!
PROGRAM HOURS OF OPERATION
Tuesday–Friday: 8:30 a.m.–5 p.m.
Saturday and Sunday: 8 a.m.–4:30 p.m.
Closed Monday
*Please note that staff are often at the barn in the morning and lessons in the afternoon
THERAPEUTIC RIDING MANAGER
Courtney Mellor
CourtneyM@animalcenter.org
6523 Helen Woodward Way
P.O. Box 64
Rancho Santa Fe, CA 92067
858-756-4117 ext. 321