Therapeutic Riding Clients and Volunteers
If you're a Therapeutic Riding program rider or volunteer, thank you for being a part of the program here at Helen Woodward Animal Center! On this page, our riders and volunteers can find news and notes on upcoming events, our annual calendar and a quick link for paying your session invoice.
Can't find what you're looking for? Our contact information can be found at the bottom of this page.
Therapeutic Riding Calendar and Payment Information

Therapeutic Riding Policies and Forms
Our policies are important part of how we offer safe, productive lessons while still keeping the cost to our riders as low as possible. Download a copy of our Student Policies that you can review at any time:
Annual update forms are an important part of providing a safe lesson environment.  Have you turned yours in yet?

Therapeutic Riding News and Notes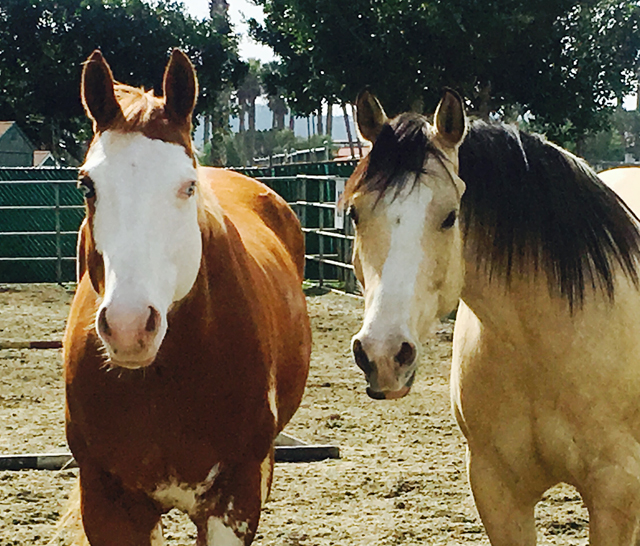 Welcome to our website hub dedicated just for YOU, our Therapeutic Riding clients, volunteers and families!  The third session of 2017 has wrapped up, and you can read about all the goings-on in our Session 3 Newsletter. 
Welcome to our volunteer & student highlight section.  Our student this session is . . .  Lizzy! Lizzy has been in the program a relatively short time, joining in late 2016, but we have seen a big impact already, and she has certainly had a big impact on us.  With only minor previous riding experience, Lizzy quickly picked up how to control her horses steering and pace on her own.  Her leader rarely has to help and is mostly there to be impressed by her riding skills.  Lizzy's love for the animals is apparent to anyone who sees her spend time with them, and her enthusiasm for all things horse is infectious.  She loves barn lessons, from grooming and bathing, to learning horse parts and nutrition.  And Lizzy's mom, Teri, captures it all with her awesome camera skills.  In fact, both the pictures you see below are courtesy of Teri. She never misses a moment!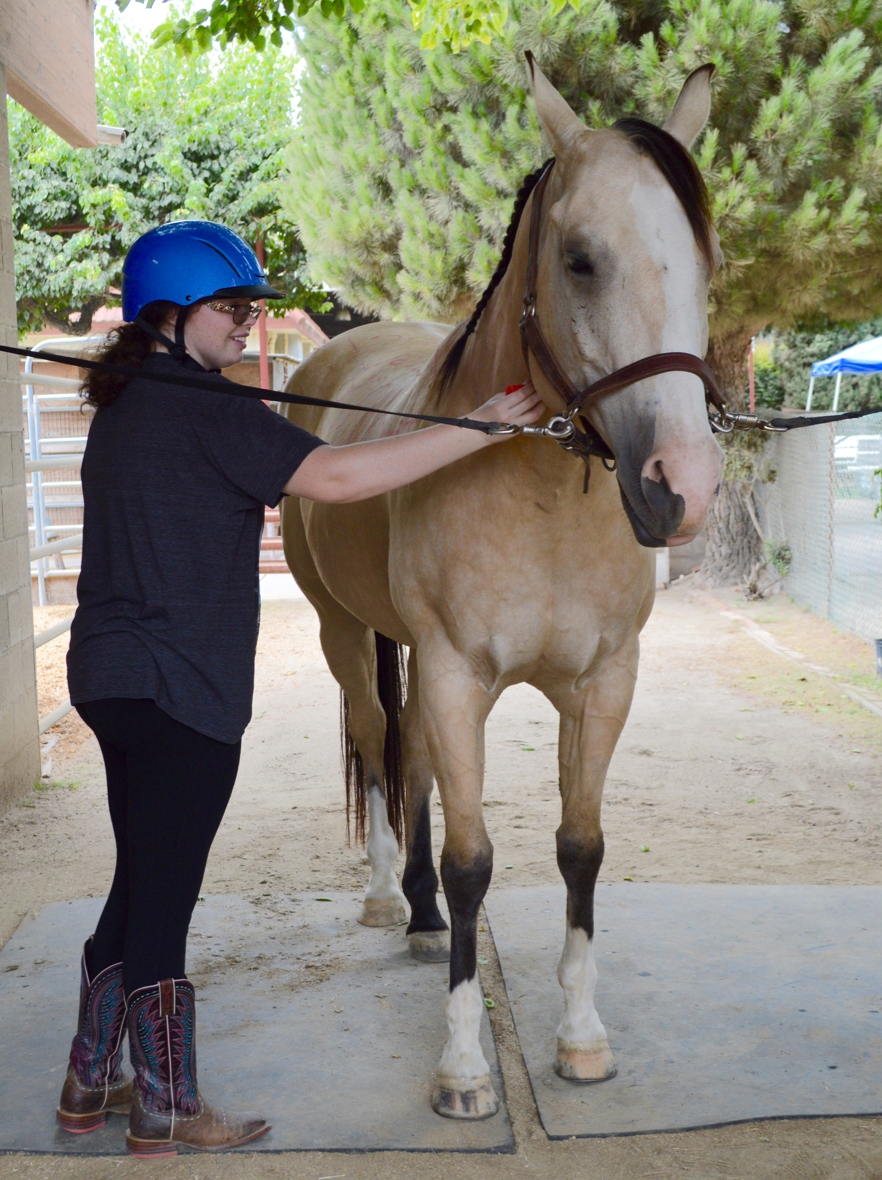 Our volunteer highlight this time is Kelsey.  Kelsey has been a staple of Saturday afternoons for over two years.  Her horse experience put her right into the role of leader, and she's been a great one ever since.  Whether a student needs her to have complete control of the horse, or Kelsey has to safely allow the students to make mistakes in order to learn, the instructors can always depend on her to have a great handle on what's going on in the lesson.  Kelsey can often be found at the barn even during off weeks, giving extra love and attention to the hard working horses in our herd.  She recently finished a career in the navy (thank you for your service, Kelsey!) and will be embarking on new schooling for a new career path.  Although we'll be losing Kelsey in the next year when she and her husband, Alex,  relocate back east for his new military assignment, we're going to cherish all the time we have with her until then.  Our loss will be another programs gain, though, and we wish Kelsey and Alex all the best on their new adventure!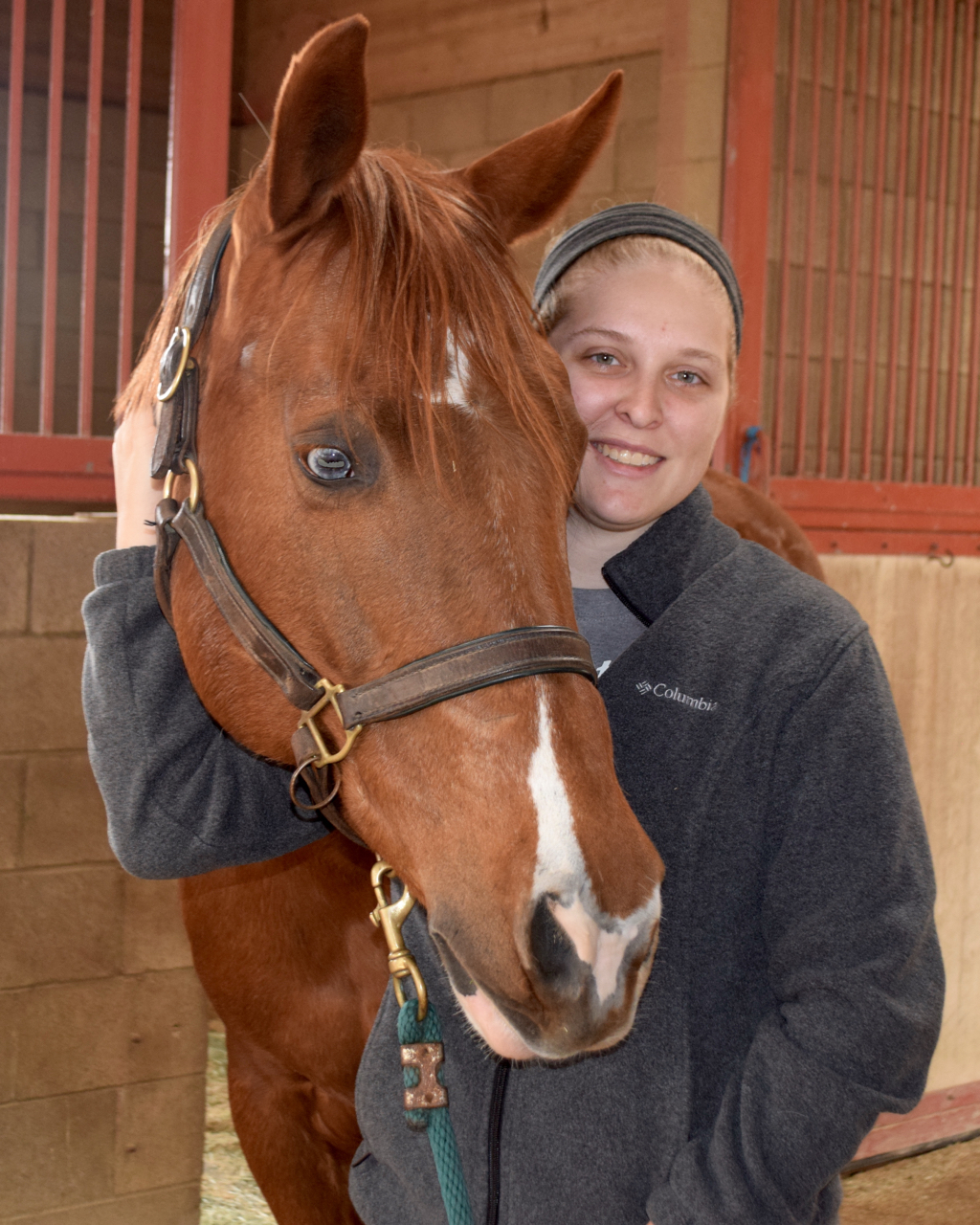 Meet the crew members who make Therapeutic Riding possible:
Contact Us!
PROGRAM HOURS OF OPERATION
Tuesday–Friday: 8:30 a.m.–5 p.m.
Saturday and Sunday: 8 a.m.–4:30 p.m.
Closed Monday
*Please note that staff are often at the barn in the morning and lessons in the afternoon
THERAPEUTIC RIDING MANAGER
Courtney Mellor
CourtneyM@animalcenter.org
6523 Helen Woodward Way
P.O. Box 64
Rancho Santa Fe, CA 92067
858-756-4117 ext. 321