Winter Critter Camp
Winter Critter Camp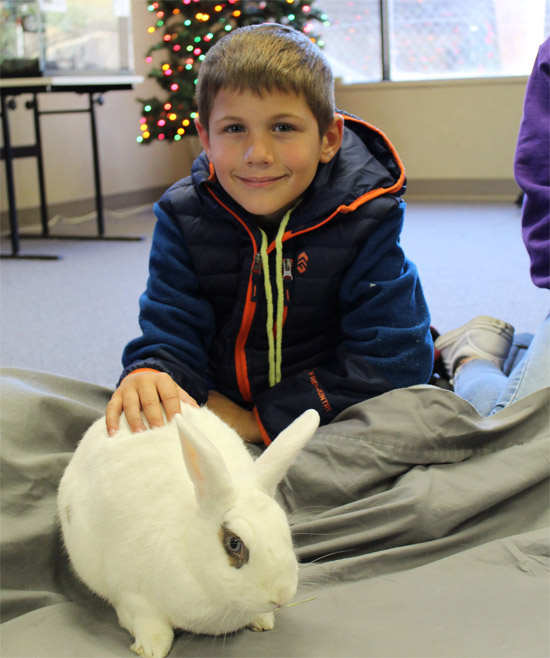 We had a blast at Winter Critter Camp where kids got to interact with animals, create crafts, play games and so much more!
Check back in 2020 for full details and to register your kids for camp! If you have any questions, call us at 858-756-4117 ext. 318 or email education@animalcenter.org.
Looking for more camps for your child? We have some coming up:
February Critter Camp
2/10–2/14
2/17–2/21
Spring Critter Camp
3/23–3/27
3/30–4/3
4/6–4/10
4/13–4/17
Be the first to know about upcoming camps and Education events!
Like us on Facebook.
Click here to see what parents love about this camp:
"Offers a different experience than arts, sports, or academic focused camps alone, and provides hands-on animal experiences." ~ Shonall J.
"The girls had so much fun and came home every day talking about the things they had learned and fun they had. We will definitely be back for other camps!" ~ Kathryn J.
"My kids have been coming for 3 years now and it's been such a great experience for them. They tell me about the great animal facts they learn and interactions with the animals is the highlight for them." ~ Janelle W.
"I would absolutely recommend this program for kids of all ages.  It was well put together, organized and managed and my 9 year old son loved it!  He attend 4 different days and couldn't wait to go back each day." ~ Kristin F.
"Very organized. Friendly staff and lots of animal interactions that my son loved." ~ Lani M.