Winter Critter Camp

December 18th – 22nd ● December 26th—29th ● January 2nd – 5th
Preschool through 6th Grade
Daily sign ups available
Receive $20 off the 5th session!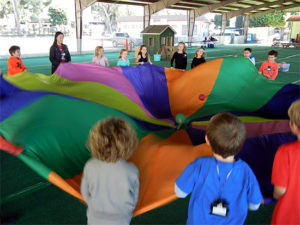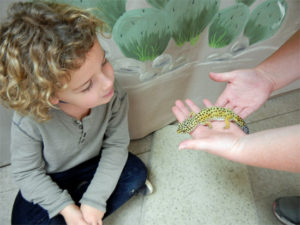 Winter Camp Themes
Monday – Who can flourish in a flurry?: Winter might not be so bad for our fluffy friends but what about other critters? You will learn about the amazing adaptations that help animals survive as you interact with a dog, frog, box turtle, duck, and chinchilla. (This theme only takes place on 12/18, no camp on 12/25 or 1/01)
Tuesday – There's snow place like home!: Meet a miniature horse, guinea pig, blue-tongued skink, Vietnamese walking stick, and parrot as you discover what kind of environment these animals live in and whether or not they stay put as the temperature drops.
Wednesday – Dashing through the snow: It's fun to frolic around in the snow but it can be hard to do when you're bundled up from head to toe! You will meet a ball python, alpaca, pigeon or dove, hermit crab, and tortoise as you learn about their unique movements and if the cold weather affects their ability to get around.
Thursday – Huddle up with your herd: You will meet a cockatiel, dog, water or bearded dragon, chicken, and sheep as you find out how animal families help each other during the harsh winter months.
Friday – Compassion for all critters: Interact with a rosy boa, dove or pigeon, rabbit, Madagascar hissing cockroach, miniature donkey, and visit the adoptions center as you gain a better understanding of how animals help people and how people can help animals.
Species may vary depending on animal health, safety and availability.
Winter Camp Times, Rates, and Options
 Daily Winter Camp Times
Preschool (must be at least 4 years old): 9 a.m.-1 p.m.
Kindergarten through 6th Grade: 9 a.m.-3 p.m.
*Extended Care is offered from 8 a.m.-5pm for $20 per day for Kindergarten through 6th grade.
*We also offer an 8 a.m. drop-off for Preschool for $10 per day (no late pickup available for Preschool)
Daily Winter Camp Rates
Preschool (must be at least 4 years old): $55 per day
Kindergarten through 6th Grade: $70 per day
Receive $20 off the 5th session!
*Lunch options are available for $8 per day and include an entrée and two sides. Please provide your child a snack and water bottle each day
For more information about educational opportunities:
Email us or call us at 858-756-4117 ext. 318.
Be the first to know about our humane education programs! Like us on Facebook