In order to take precautions against the COVID-19 pandemic, this program has several modifications and safety protocols in place, which were created based on CDC guidance. Policies are subject to change; please review this page carefully.
Critter Cinema at Helen Woodward Animal Center
Remaining 2021 Program Dates: August 14th
Fun for the whole family!
7:00 pm arrival time
7:30 pm movie start time
$11.00 per person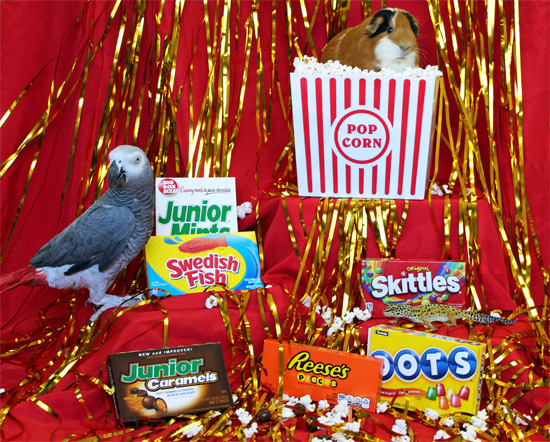 You'll not only meet amazing animals, but you will get to have fun with various toys/games in a large space perfect for playing, and, most importantly, make new memories with your loved ones. So grab your blankets, snacks, and drinks and get ready for a movie experience unlike any other.
2021 movie details:
August 14th: The Princess and the Frog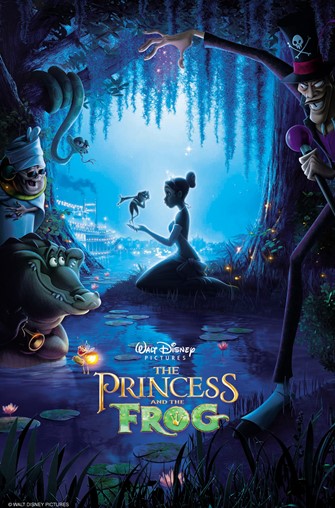 G           1hr 37min        2009 Disney               Animation, Adventure, Comedy
A prince and a princess are transformed into frogs and seek the help of a voodoo priestess to restore their true forms. Voice Starring Anika Noni Rose, Bruno Campos, Keith David.
2021 program details:
 Animal interactions are included in the program, especially in the first 15 minutes before the movie begins to play. Once the movie is playing the primary focus is on viewing the movies, but some animals will still be available to meet throughout the program.
Animals vary depending on availability.
Please leave your pets at home.
Plastic picnic tables are provided, but you can bring your own chairs and other comfort items.
Tents or other items that disrupt view of the movie are prohibited.
Please leave noise-generating items and toys at home or silence them once the movie begins.
Remember to pack your own food and beverages, including water.
Alcohol and smoking of any kind prohibited.
Food of any kind must remain with people, not the animals.
Policies During COVID-19
Click here to carefully review the safety protocols (subject to change, last updated 7/14/21):

 
Masks & social distancing if you are vaccinated:

Outside masks and social distancing aren't required.
Inside masks and social distancing are required if you are with children between 2 and 12 years of age.

Inside masks and social distancing are not required if you are with other vaccinated individuals.

Masks and social distancing if you are not vaccinated or any children between 2 and 12 years of age:

Outside masks are required whenever social distancing between multiple households isn't maintained (such as when playing games).

Outside masks are not required if you are social distancing from others (not needed if with your own household).

Inside masks and social distancing are required at all times.

At some points social distancing may not be possible, such as when petting animals, but these instances will be kept short.

The program will be held outside as much as possible for ventilation.

The program may go inside at times due to certain animal/activity requirements, or if the weather requires. When inside, all windows are open and the room has an H13 HEPA filtration unit.
A maximum of 15 can be inside.
Certain animals may not be available to be met due to needing to be indoors for presentations.

We will sanitize hands directly before and after using any shared items (such as petting animals).
Guests should not attend if anyone in their household has a fever or displays symptoms like coughing, sore throat or headache.
**Protocols are subject to change. Reach out to us at education@animalcenter.org if you have any questions or concerns
For more information about Critter Cinema:
Email us at education@animalcenter.org or call us at (858) 756-4117, ext. 318
Be the first to know about upcoming events! Like us on Facebook!