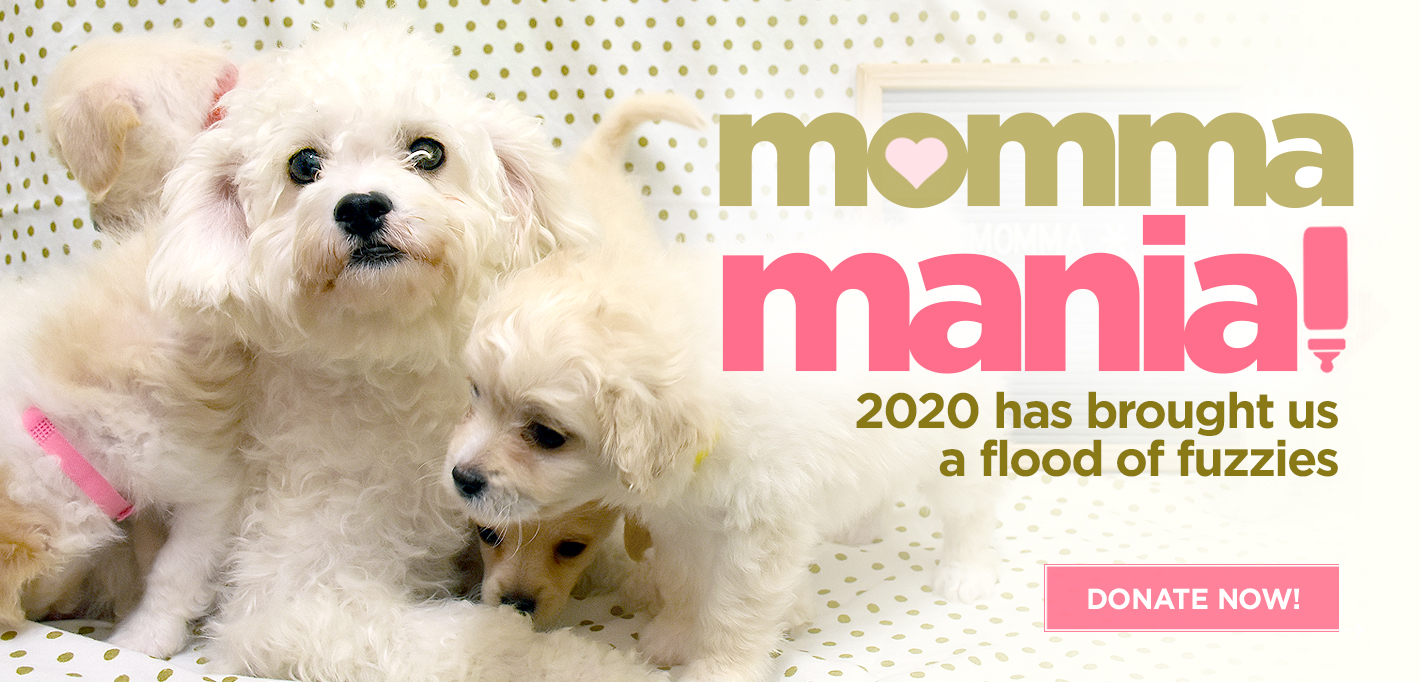 Momma Mania
We're being flooded by an unprecedented number of moms and their babies!
Although the months of April and May are best known for new beginnings and abundant births, Helen Woodward Animal Center is experiencing a spring, of sorts, at the start of 2020 with a record number of pregnant dogs and cats.
Just in January, Helen Woodward Animal Center cared for 14 momma dogs and cats and their whopping 78 puppies and kittens. That's more than ever before!
With 14 mothers in our care, Helen Woodward Animal Center's veterinary clinic has looked more like a maternity ward over the past few weeks.
One of the many moms arriving in our care is Janet…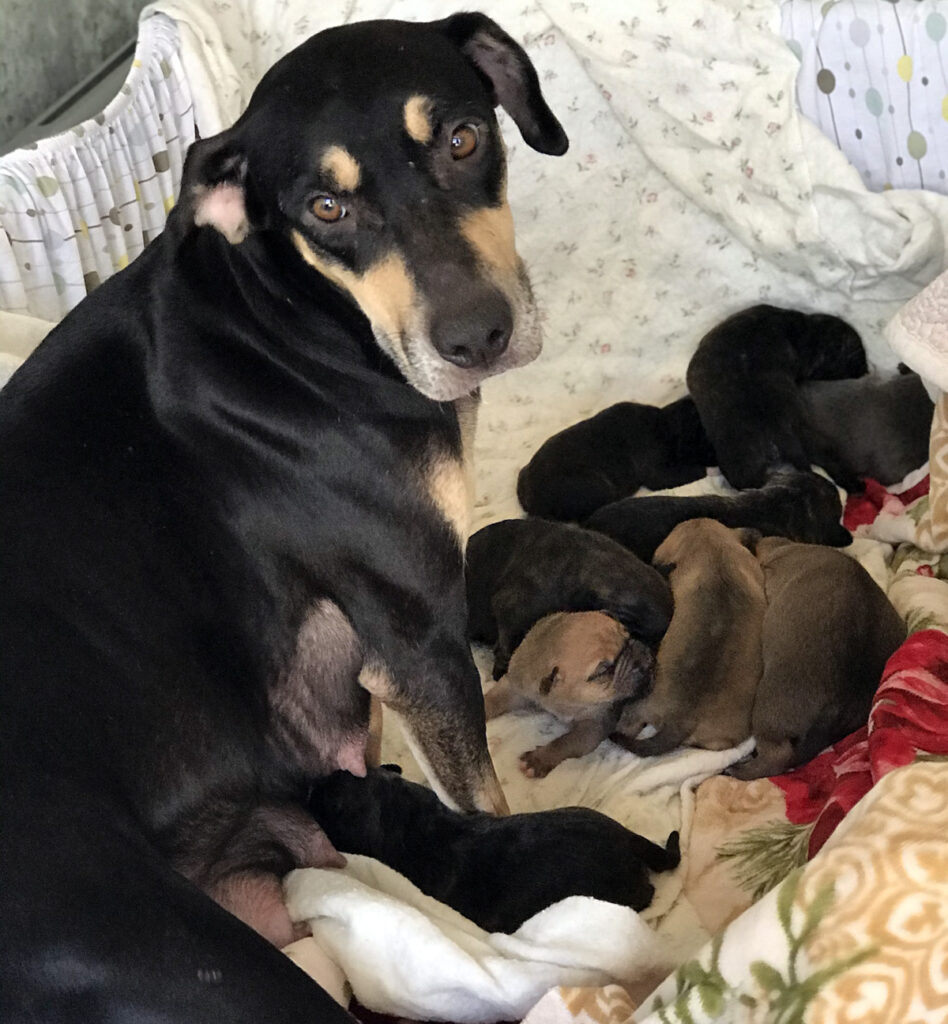 We transferred Janet from an overburdened shelter in Texas that lacked the resources and space for her and her soon-to-be-born puppies. Not only was Janet pregnant, she was heartworm positive. Our veterinarians ensured she had a healthy and safe delivery in our care despite her heartworm diagnosis. For the last several weeks, we've provided the new family with medical care, nutrition, supplies for their foster families and a spay or neuter surgery, before each baby went to forever homes. Janet will stay in our loving care for several more months while she's treated for heartworm.
We can't save mommas like Janet without you!
February UPDATE:
The flurry of fuzzies isn't slowing down at Helen Woodward Animal Center!
In February, we're busy transferring more moms and babies in need, providing medical support, foster supplies and forever homes to dozens arriving in our care.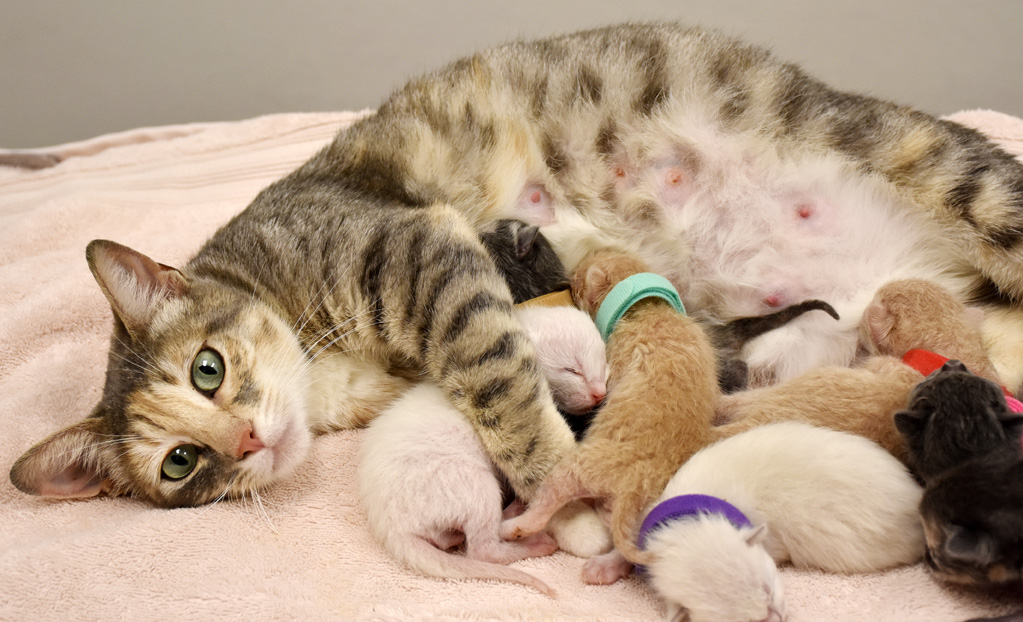 One of those moms in need is Azalea. Her kittens are just about 5 weeks old now, and we're learning more about them. Several of these tiny tots were born without eyelids. It's a fairly common condition in cats called eyelid agenesis.
Since they're still so small, our veterinarians are still determining whether they're good candidates for corrective surgery. They'll stay in our care until they're strong and healthy. We're happy to help families like Azalea's who likely wouldn't get this time and support had they not arrived at Helen Woodward Animal Center.
Support these moms and babies in need and give your Support. Any donation, big or small, helps make a huge difference.