Brandy You're a Fine Girl
Brandy is as fine as they come. She's sweet, gentle and happy but something was standing in her way of living her fullest life.
Brandy came to Helen Woodward Animal Center at just about 8 weeks old from an overburdened shelter in California's Central Valley. She was started on her vaccines and was off to her foster home.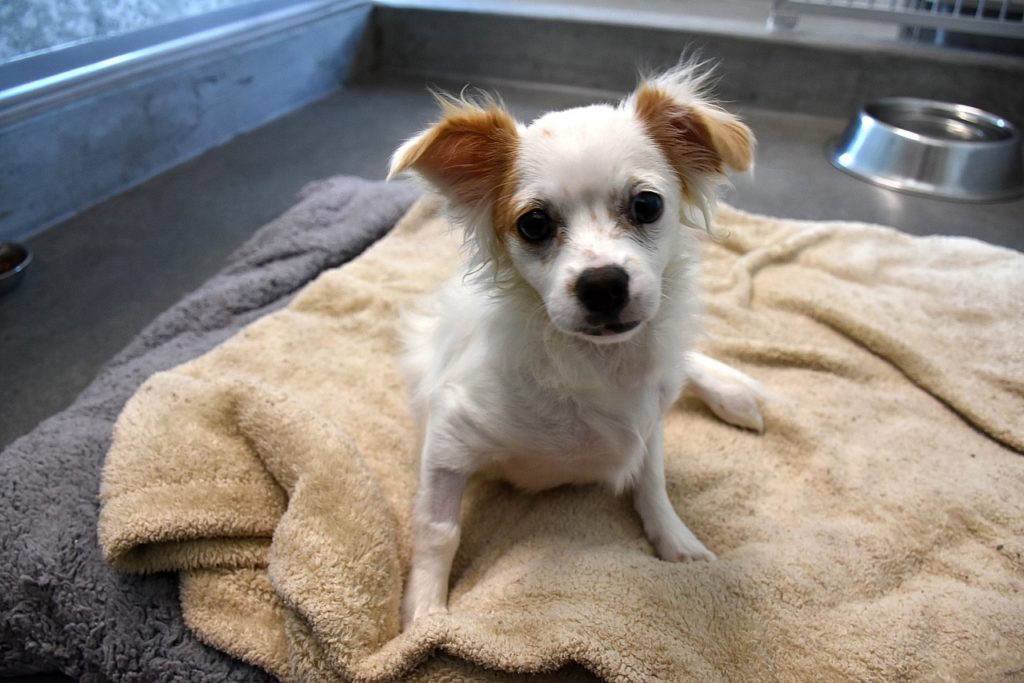 Her foster mom noticed something was off. Brandy was a vibrant pup but walked and played with an exaggerated limp in hind left leg. Her foster mom alerted the medical team right away.
Our veterinarians jumped on the case and after a second opinion from an orthopedic specialist, reaffirmed their diagnosis. They determined Brandy was born with severe luxating patella in her left hind leg.
Brandy's condition was worst case scenario – rated 4 on a 1-4 severity scale. Her kneecap was severely dislocated. It caused Brandy to be unable to straighten her leg and have extremely limited mobility. She would need an intricate surgery.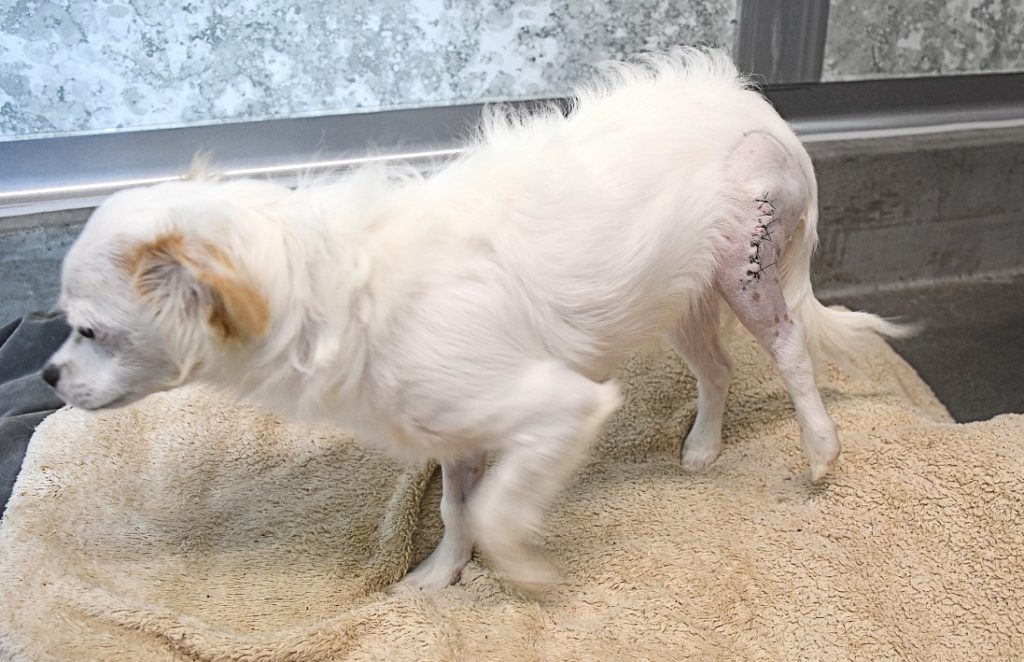 Our medical team was determined to give Brandy the best possible chance at a long happy life. While she was safe with us, her chances of being adopted and living her best possible life were at risk.
Our veterinarians have performed a successful intricate surgery to correct the issues in Brandy's leg.
What's next for Brandy? She has a road to recovery which will involve lots of cuddles and encouragement and laser therapy.
Your support makes it possible for Brandy and other pets like her to receive this specialized care and gives them a chance at a loving forever home.
UPDATE!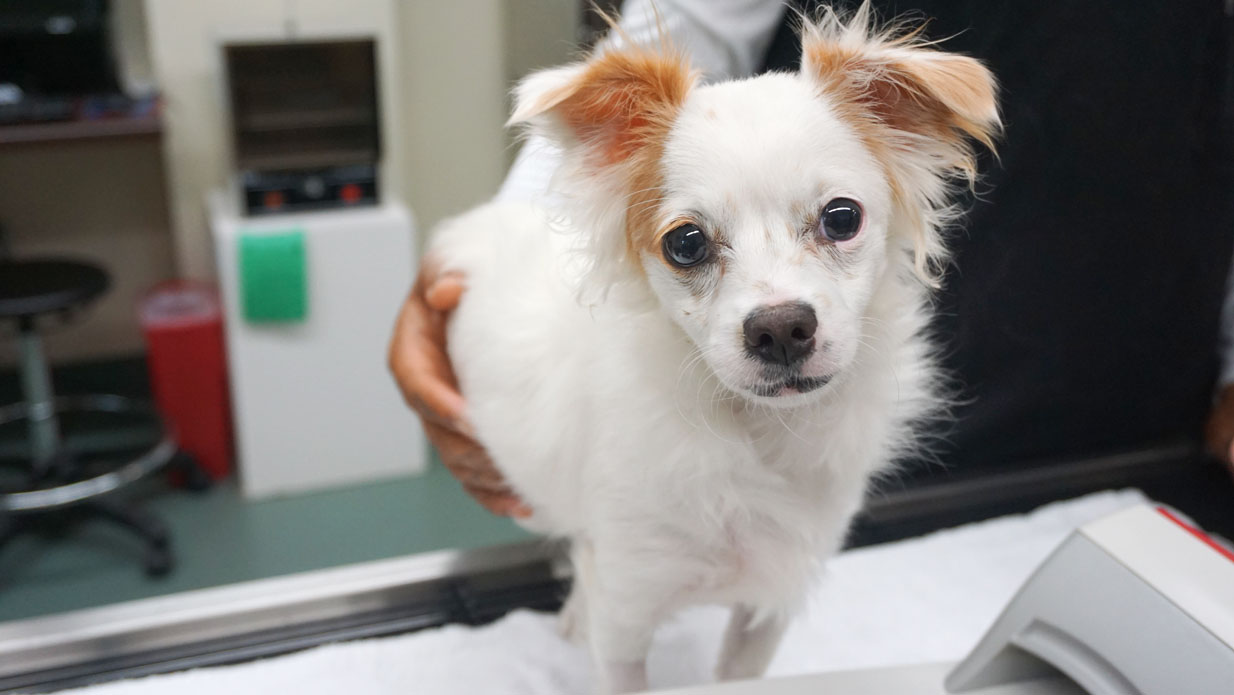 Brandy is recovering well after surgery. She continues to show us more of her outgoing and cuddly personality.
We can tell she's eager to be able to run around and play to her fullest potential.
She has undergone a couple laser therapy treatments. These treatments will help her regain her mobility in her knee and speed up the healing process after surgery.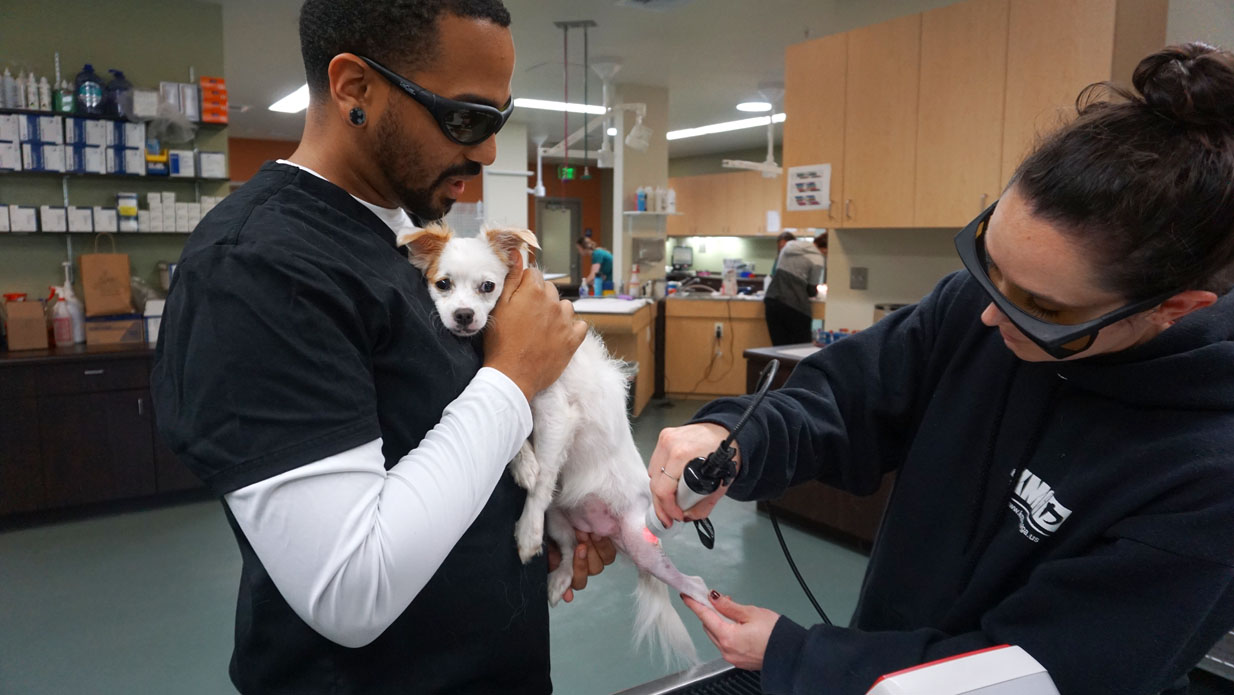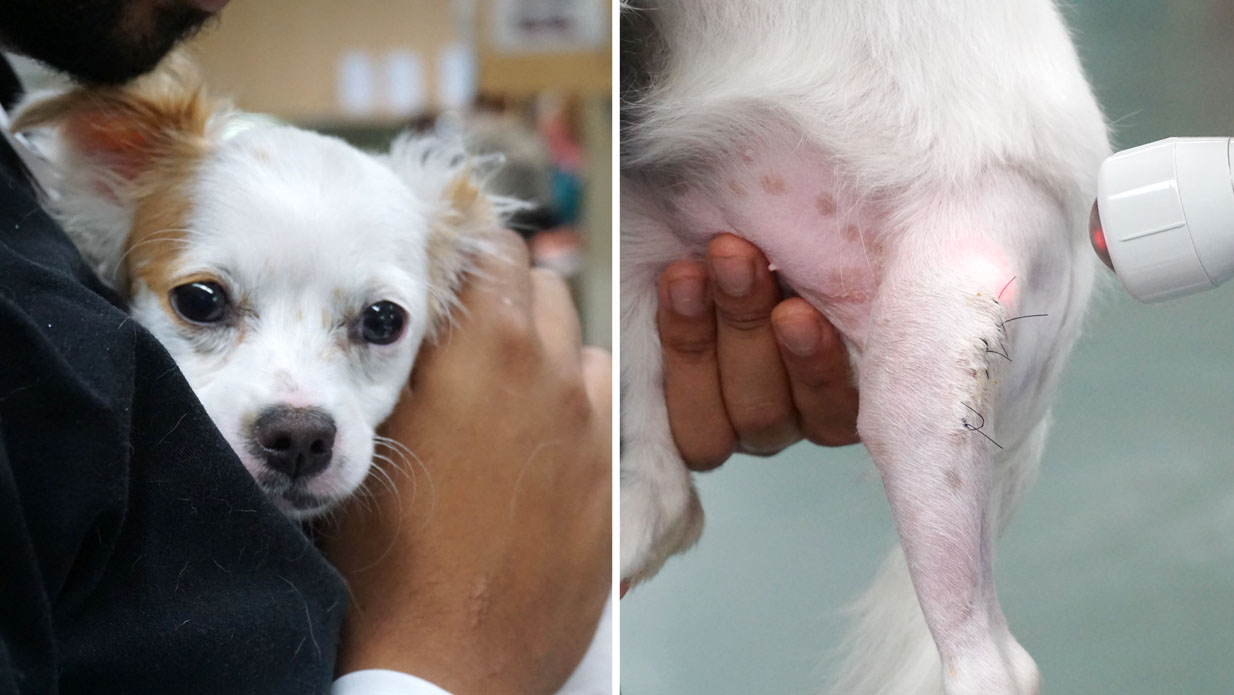 Thank you for following her journey.
You can help other pets like Brandy get the medical treatment they deserve by making a donation. Even a small amount makes a difference!