Antilles arrived at Helen Woodward Animal Center on March 1st, nearly unable to walk cross the floor.  His legs were bowed so severely they could barely support his weight.  At many animal shelters, his condition would make him "unadoptable", and would put him at very high risk of euthanasia. Many shelters are unable to help due to the time, funds, and medical resources that it takes to save puppies like Antilles, but Helen Woodward Animal Center is different.
Please join us in saving animals like Antilles and his friends!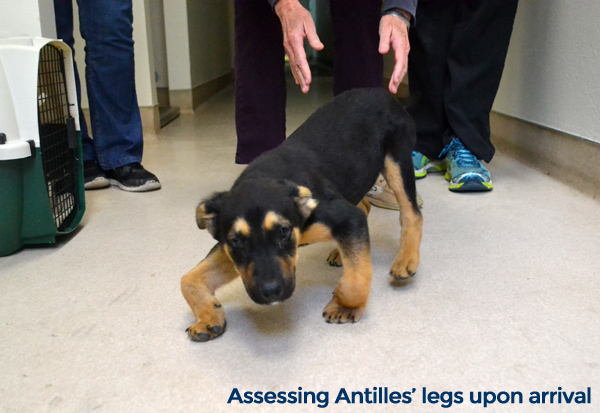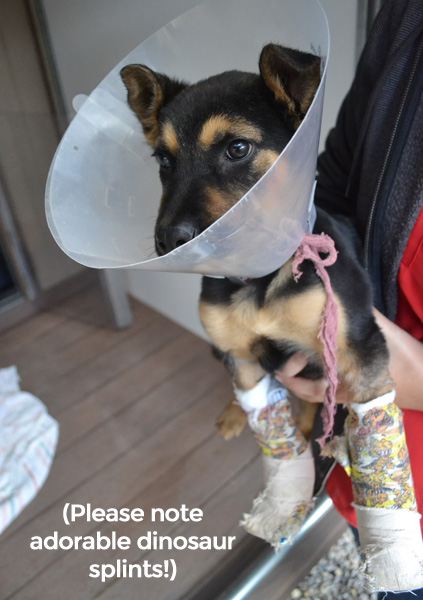 In an initial examination by our medical team he was diagnosed with severe valgus deformity at carpi. The bowing wasn't causing Antilles pain, but his leg bones were not growing at the same rate, causing the leg to bow out awkwardly.
Instead of putting him through an invasive surgery right away, our medical team splinted his legs in the hope that while he is still growing, the splints would keep the bones aligned. After only weeks of splints, Antilles' progress is nearly miraculous. He walks –  even runs – with straight, splinted, legs and still makes friends with everyone he meets.
Antilles' story has reached around the country and inspired thousands of people. Soon, after a little more TLC, medical care, and with his unbeatable spirit, he will overcome his setback and be ready to find a forever family. In the meantime, we need your help to care for Antilles and vulnerable pets him.
Please donate what you can now to provide nutritious food, cozy shelter, and daily medical care to animals in need.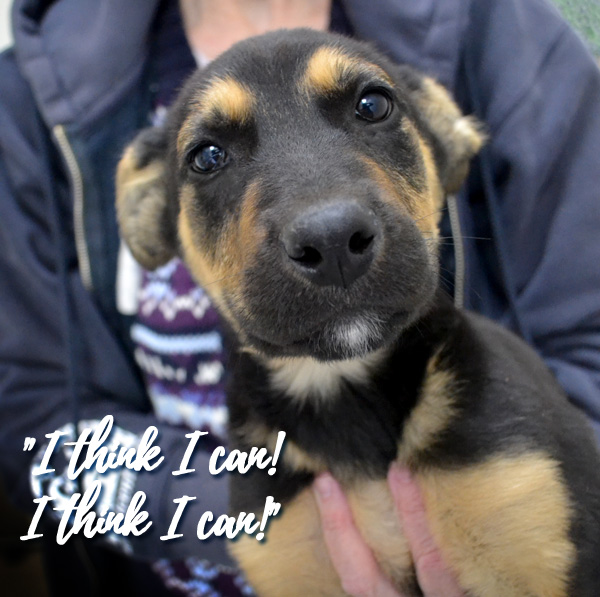 Interested in Adopting Antilles?
We are now accepting applications to adopt Antilles! Please submit an application below. We will notify selected applicants by Friday, April 20th. Selected applicants may be required to undergo additional screening such as a home-visit. We are not placing any geographic restrictions at this time, so if you feel you may be the perfect family for Antilles, please apply!