Helen Woodward Animal Center is Upgrading!
When our first Adoptions building was constructed in 1972, Helen Woodward Animal Center found homes for about 300 pets annually. More than 45 years later, we care for and adopt out more than 3,000 pets annually- all with the same building and facilities! In response not only to our growth, but to the needs of our community and our vision as a global leader in animal welfare, we are proud to announce the opening of our brand new state-of-the-art pet Adoptions Building. We want to give a special thanks to all of our volunteers and staff who worked hard to care for the our pets in the temporary adoptions village for over a year-and-a-half during construction. This animal center of the future also wouldn't be possible without the support of many devoted donors. Thank you!
Adoptions Business Hours
Monday-Friday: 12 p.m.-6 p.m.
Saturday: 10 a.m.-6 p.m.
Sunday: 11 a.m.-6 p.m.
How to Get Here: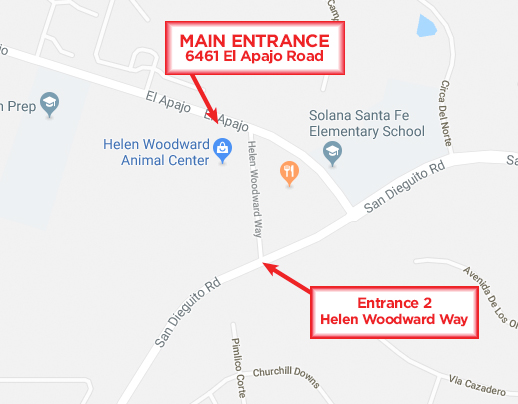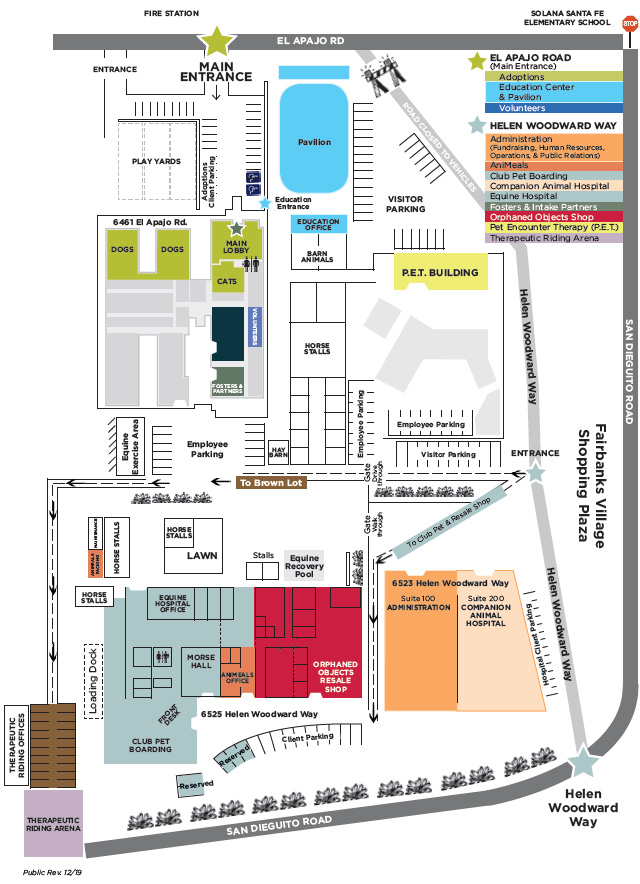 Watch the making of our new pet Adoptions Building!