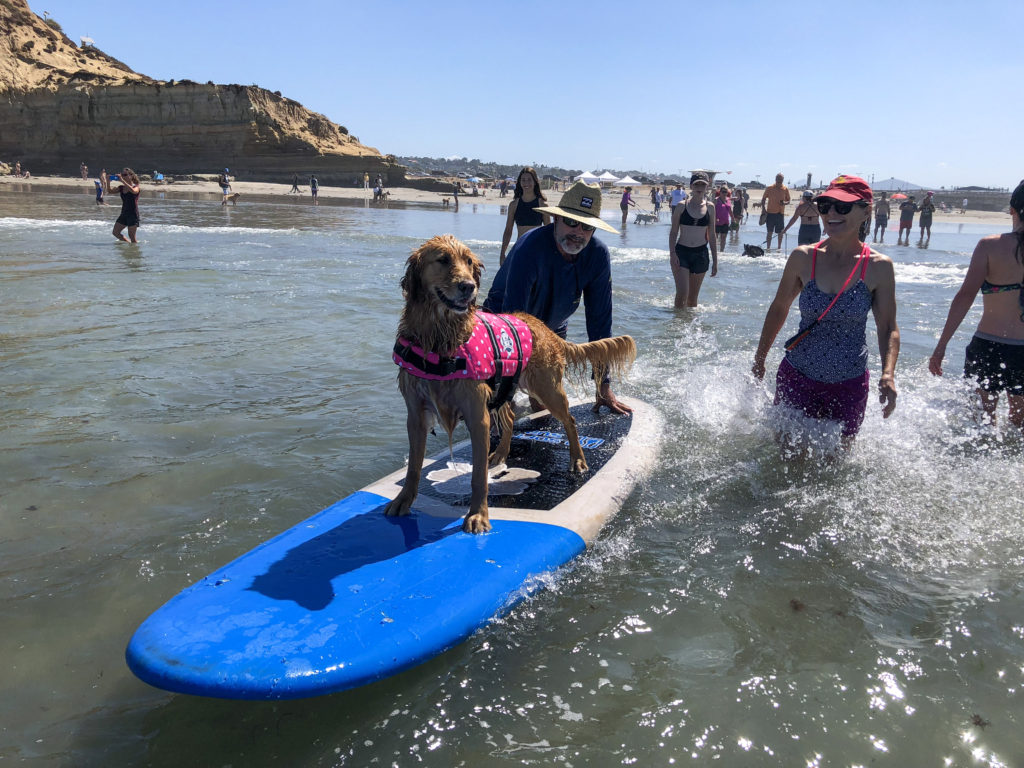 Thank you for your interest in volunteering with our Surf Dog Lessons! Cowabarka!
Dates: Sunday, August 15 & Sunday, August 29: 9:00am, 10:00am, 12:00pm
Location: Dog Beach in Del Mar
Age Requirement: You must be at least 16 years of age to volunteer.
Steps to Sign Up:
1. Please download and fill out this release and save it to your computer.
2. Fill out the form below and attach your completed release before submitting.
See the positions available below. You may request your desired position by selecting "signup."
Available Volunteer Jobs – Surf Dog Lessons