Orphan pets need you more than ever. Will you help?
Every week, our adoptions staff at Helen Woodward Animal Center is fielding calls from rescue partners and shelters particularly in Texas and Louisiana pleading for us to help.
They're overrun with homeless pets, completely out of kennels to put dogs, puppies, kittens and cats.
Their call to the Center is among their last-ditch efforts. If they don't get pets out of their facilities, difficult decisions have to be made.
Helen Woodward Animal Center is a safe haven.
Every week, dozens of orphan pets are arriving here hopping onboard lifesaving van transports and even on planes to get to San Diego.
Just this year, the Center has welcomed more than 2,000 orphan pets from seven states in the south and southwest with states like Oklahoma, Texas and Louisiana seeing extremely difficult conditions and entirely overwhelmed with the number of pets in need of help.
The COVID-19 pandemic has only heightened the need for the Center's transport program.
Despite many states easing up pandemic restrictions, rescues and shelters are still struggling to find room in their facilities for orphan pets due to a shrinking number of foster families and staff available to care for pets.
Throughout these difficult times, Helen Woodward Animal Center has made it our mission to say yes to orphan pets needing transport to San Diego as the need only increases. Efforts to expand transport from Arkansas, Missouri, Mississippi and Alabama are underway.
Throughout the month of September, your gift to support the transport of orphan pets in need is MATCHED up to $25,000 by an anonymous donor.
These life-saving road trips are only possible with your support. Send your gift today and ensure more pets in need get the opportunity at the forever home they deserve.
The Pleas for Help

Calls and emails have continued to pour in to the Center from rescue groups and shelters like these…

"I am reaching out now because our shelter has hit the summer wall. We are completely full and cannot get these animals out as fast as we have to take more in. Our team has already had to start making tough euthanasia decisions…. We desperately need help from any partners… If you have any space at all please let us know. Thank you for all you do to save animals." – Shelter in Texas.

"We are currently unable to adopt out dogs from our facility due to COVID restrictions. We have a number of adoptable candidates that would thrive in the appropriate environments. We are working to move animals to avoid running out of space. We are hoping to get these dogs moved soon as many have been here for an extended amount of time." – Shelter in Southern California.
Your Gift at Work
Throughout September, we will be keeping you up-to-date on the orphan pets arriving to Helen Woodward Animal Center weekly. Please check back regularly to see the faces of the beautiful orphan pets you are saving and learn about their journey to health and safety.
Week of Sept. 13:Check out some of the new faces arriving at Helen Woodward Animal Center this Week.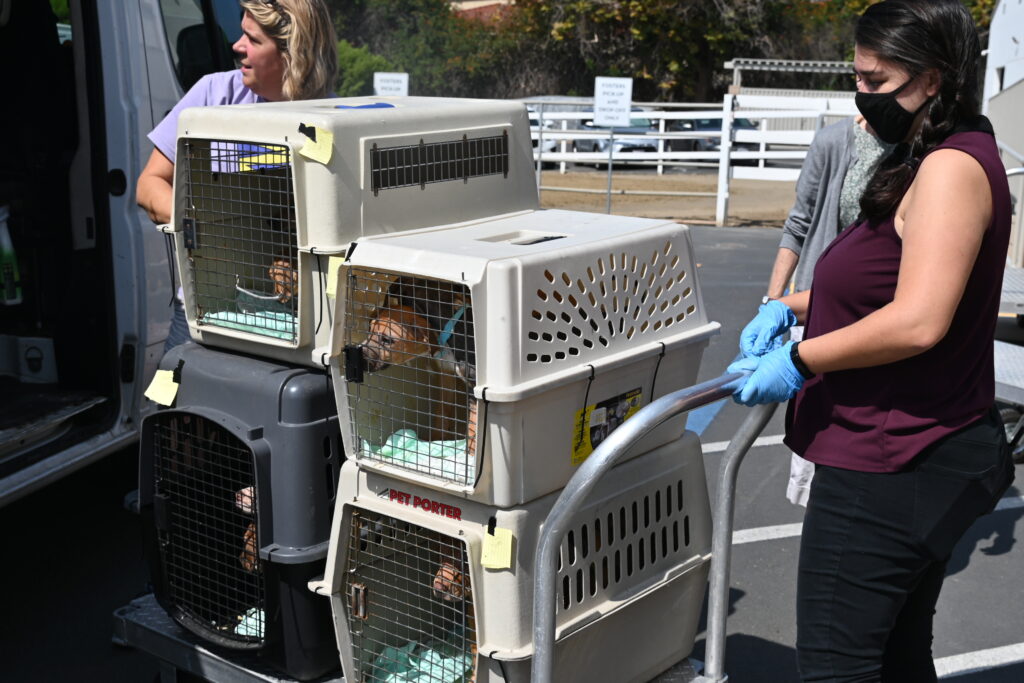 Over 30 pets arrived this week from our rescue partners in Louisiana. We have maintained this partnership for over a year now as the Pelican State has many shelters and organizations often overburdened with pets that need to find their forever homes.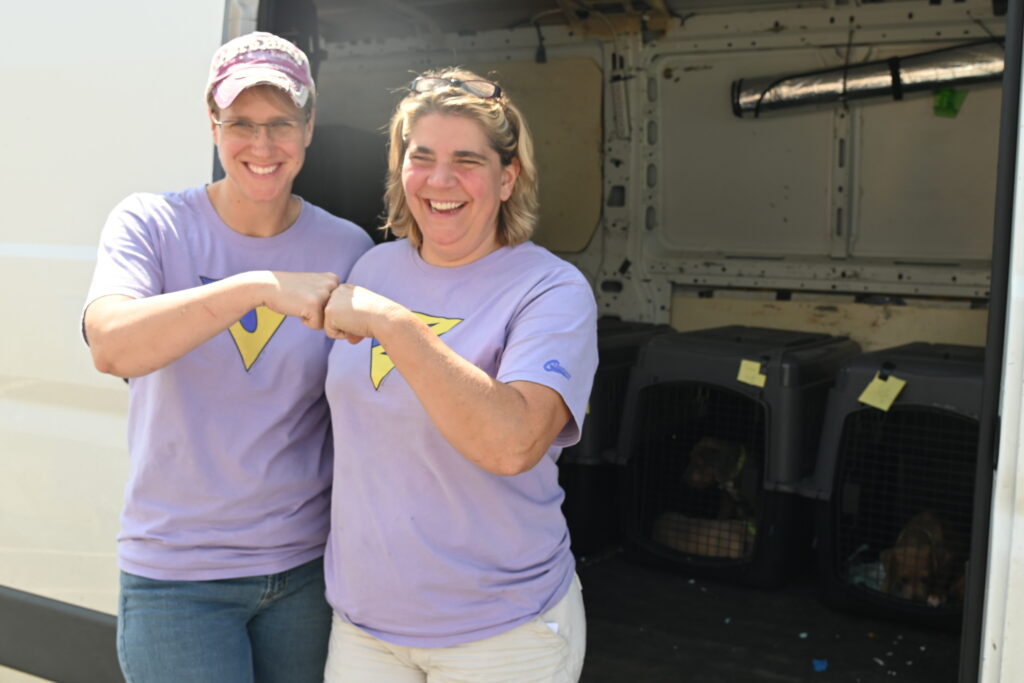 Our transporter, Melissa, and her partner are celebrating a job well done in getting the pets delivered safely to us. Our transporters are key to helping us save more lives as they navigate the journey from our partners to our facilities.
Here are just some of the faces that arrived on Tuesday morning at the Center. Below you will see some of the pets receiving their medical checks with our team, right after their arrival.


Week of Sept. 6: Check out some of the new faces arriving at Helen Woodward Animal Center this Week.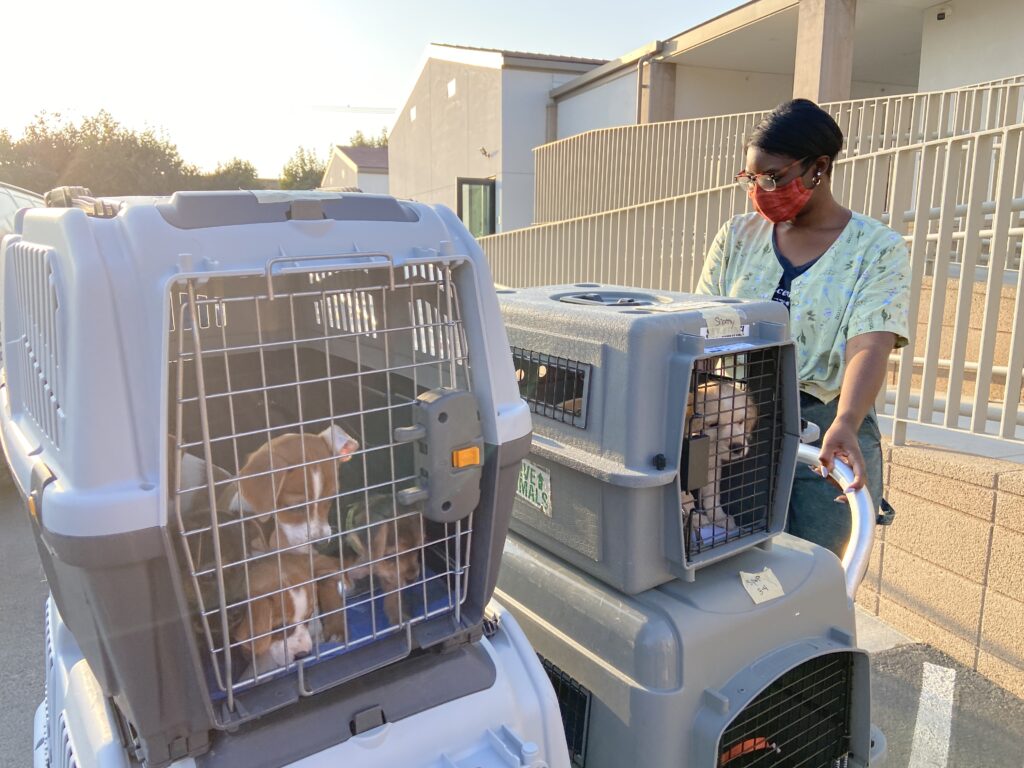 About 30 new furry friends arrived as the sun started to set from our rescue partner in the Central Valley. Just after arrival, our medical team made sure each pet got a thorough check-up, their necessary vaccines and preventative medicine.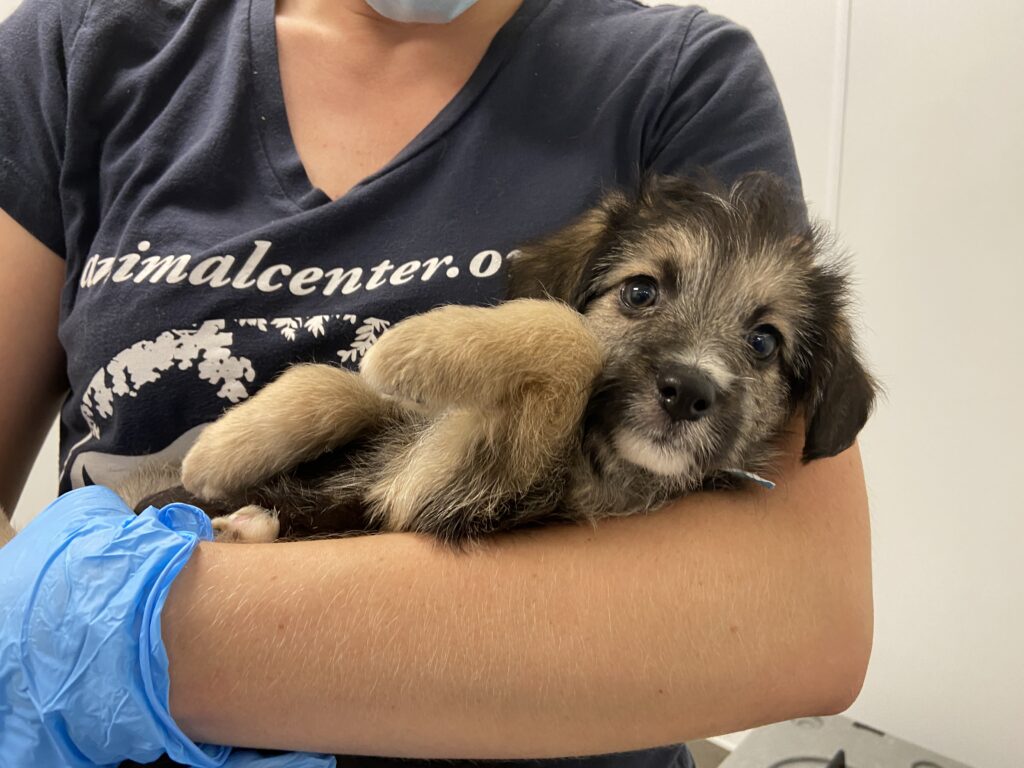 While this road trip was within California, these pets seeking a second-chance still traveled about six hours to Helen Woodward Animal Center. Here Rootbeer is seen relaxing in the arms of a volunteer knowing he's safe and will soon begin his search for a forever home all thanks to donors like you!
This week, we also welcomed orphan pets from one of our rescue partner in the southern part of the county including this sweet cat who shared with her this tender gaze.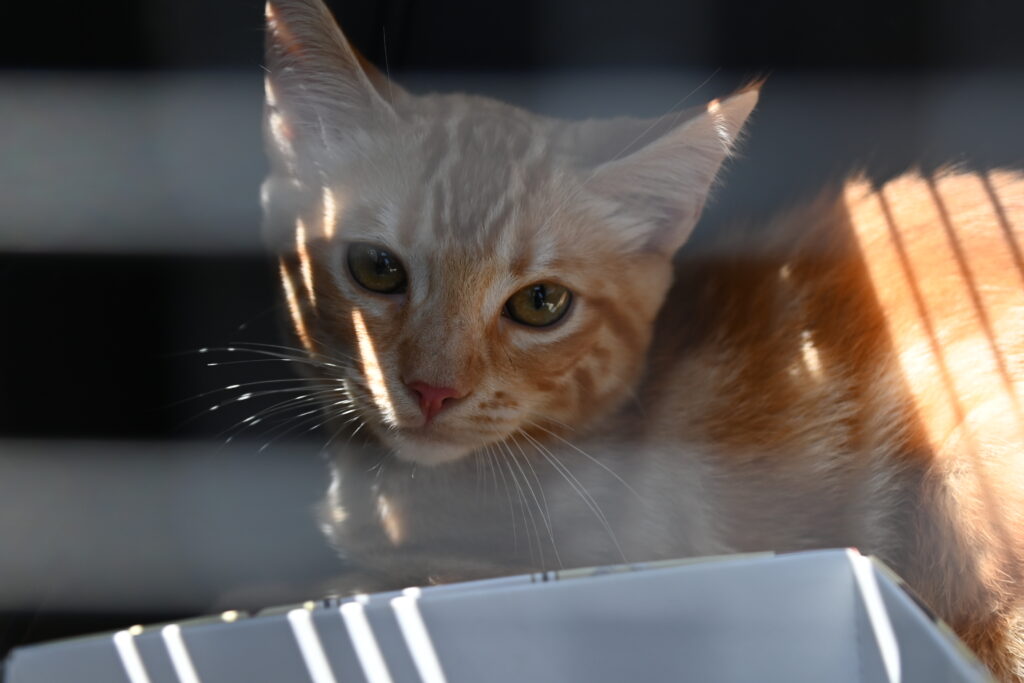 We were able to give this cutie some welcome snuggles in between initial medical checks.